¿Alemania permitirá una seguridad europea conjunta?
BERLÍN – El presidente norteamericano, Donald Trump, ha demostrado ser verdaderamente disruptivo en la relación transatlántica. Su cuestionamiento de los compromisos de defensa mutua de Estados Unidos pone a la OTAN frente a una crisis agorera y potencialmente existencial. La garantía de seguridad de Estados Unidos, después de todo, es uno de los dos pilares sobre los cuales ha descansado la paz y la prosperidad europea desde el fin de la Segunda Guerra Mundial. Y Trump tampoco ha perdonado el segundo pilar: el sistema de comercio global y el orden económico basados en reglas.
Apenas dos años después de la elección de Trump, los europeos descubren que están temblando solos en los vientos helados de la política internacional, preguntándose, y con razón, qué hay que hacer. Parece lógico que Europa deba profundizar sus lazos internos, cerrar filas y fortalecer su capacidad militar. Algunos podrían cuestionar si esto es lo que realmente quieren los europeos, dado que vivimos en la era del Brexit, que privará a la Unión Europea de su segunda potencia militar y económica más importante.
Pero sólo porque los británicos aparentemente no saben qué es lo que quieren no significa que el resto de Europa esté en el mismo bote. En verdad, la mayoría de los europeos están a favor de una UE más fuerte y más poderosa con una política de seguridad conjunta.
La gran excepción es Alemania. En su carácter de motor económico de la UE y su estado miembro más poblado, no puede haber una política de seguridad conjunta sin el país que se encuentra en el corazón de Europa. Pero todavía está por verse si se puede lograr una seguridad europea conjunta inclusive con la participación de Alemania.
Los europeos no deben permitir que la ilusión oscurezca los hechos importantes, como sucedió cuando se estaba formando la Unión Monetaria Europea en los años 1990. Desde el principio, había diferencias pronunciadas entre los estados miembro no sólo con respecto a la política económica y fiscal, sino también en términos de cultura y mentalidad política. De todos modos, se impuso la ignorancia obstinada y la unión monetaria se lanzó sin las instituciones políticas integradas que requiere un proyecto semejante.
La UE no debe volver a cometer este error. Hoy, el hecho principal que no se puede ignorar es que una política de seguridad conjunta requerirá de un acuerdo entre Alemania y Francia, los dos estados miembro más grandes y más poderosos. Este acuerdo no será fácil. Las mentalidades políticas, las narrativas históricas y los intereses geopolíticos de los dos países están demasiado alejados y, en muchos casos, son diametralmente opuestos. Aun así, debido a su historia particular, Alemania plantea el mayor obstáculo, aún si su retórica oficial sugiere otra cosa.
Subscribe now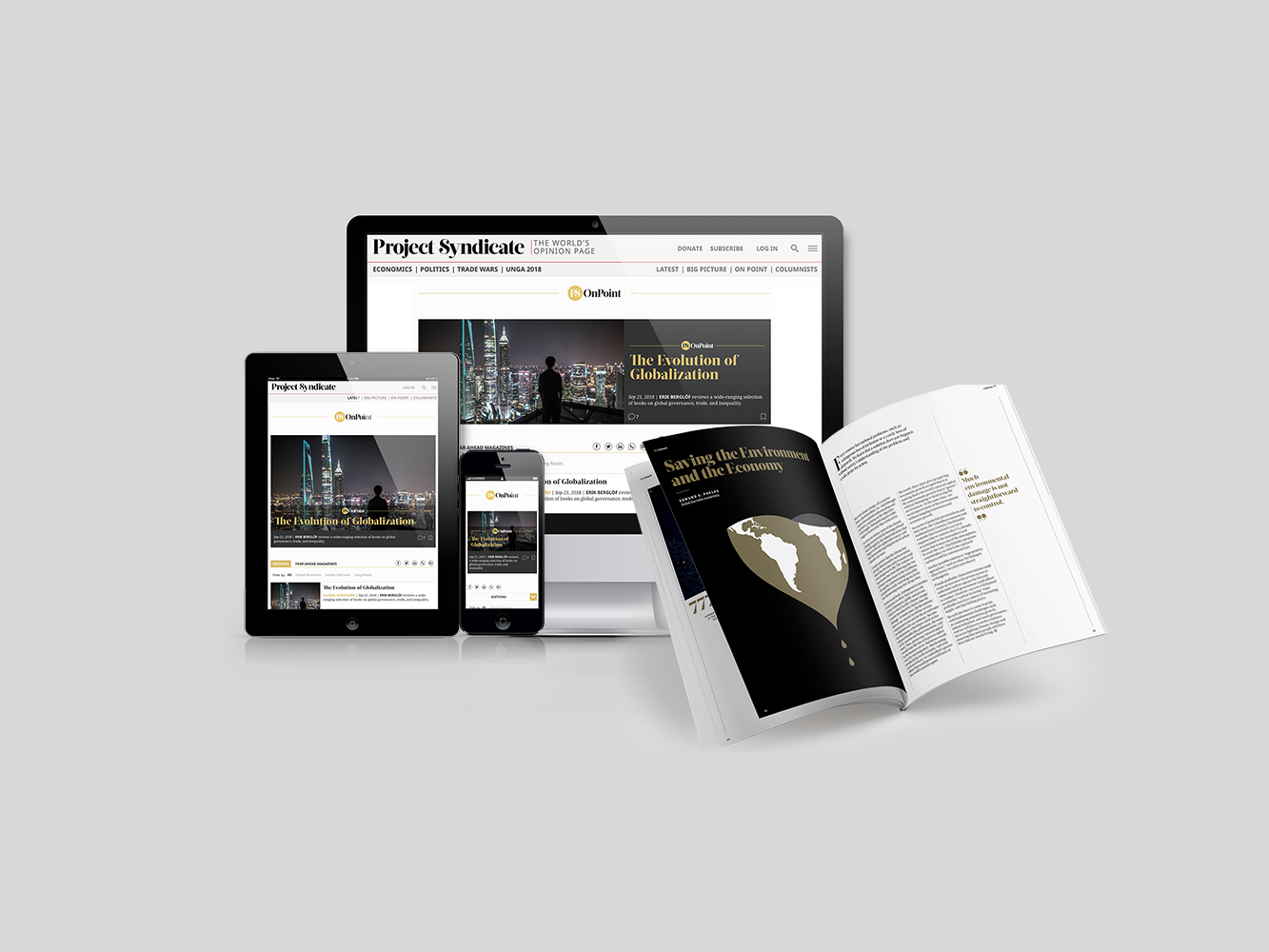 Subscribe now
Get unlimited access to OnPoint, the Big Picture, and the entire PS archive of more than 14,000 commentaries, plus our annual magazine, for less than $2 a week.
Por su parte, la imagen tradicional que Francia tiene de sí misma refleja su larga historia de gran potencia europea, inclusive si esa era –y el predominio global de Europa en general- ha quedado atrás. Como potencia nuclear y miembro permanente del Consejo de Seguridad de las Naciones Unidas, Francia no ve sus acciones militares y sus exportaciones de armas como fracasos morales sino como las prerrogativas de una potencia mundial que lleva adelante una política exterior.
La genialidad de Charles de Gaulle fue exigir la condición de potencia victoriosa para su país después de la Segunda Guerra Mundial. Esto invitó a los ciudadanos franceses a olvidar el régimen de Vichy, la derrota a manos de los nazis en 1940 y las fisuras políticas internas de los años 1930. Fue gracias a De Gaulle que Francia mantuvo su curso histórico.
No se puede decir lo mismo de Alemania. Durante el siglo XX, Alemania hizo dos apuestas por una hegemonía europea y un predominio mundial, y el precio que pagó fue su propia destrucción, para no decir la de Europa. Su sentido de la continuidad histórica quedó demolido en 1945, cuando su cultura y tradiciones estaban devaluadas y su integridad territorial, destruida. Alemania se convirtió en sinónimo de agresión, terror y genocidio.
La Alemania de posguerra abandonó la política de poder basada en la fuerza militar y el aventurismo exterior, y se preocupó principalmente por el desarrollo económico. Los alemanes simplemente no veían otra manera de volver a entrar al Occidente democrático, mucho menos reclamar una soberanía política. Esta estrategia culminó en la reunificación de la Alemania del este y la Alemania Occidental en 1990.
Con el alejamiento de la política de poder en 1945, los alemanes tanto a la izquierda como a la derecha se volvieron pacifistas. Y, al día de hoy, muchos alemanes siguen profunda y emocionalmente comprometidos con la neutralidad, a pesar de muchas décadas de integración europea y pertenencia a la OTAN. Esto ha sido particularmente así en el período posterior a la reunificación, debido en gran medida a la garantía de seguridad de Estados Unidos y a su voluntad de gestionar los negocios sucios de la política de poder en nombre de Alemania. Pero esta división agradable de las tareas, como el orden de posguerra liderado por Estados Unidos, llegó a su fin con la elección de Trump.
Un regreso alemán a la política de poder tradicional en verdad tiene sus riesgos. Pero la alternativa es mantener el status quo y renunciar a una política de seguridad conjunta para la UE. Una política que consiste en algo más que palabras nobles necesariamente implica una integración política más profunda en nombre de la soberanía europea. Sin reglas comunes de exportación, por ejemplo, no puede haber una cooperación significativa en cuanto al desarrollo de armamentos europeos, mucho menos de proyectos más abarcadores y ambiciosos.
Los alemanes actualmente están comprometidos en un debate intenso sobre el gasto de defensa, que debe aumentar al 2% del PIB en 2024 para cumplir con los compromisos que asumió el país con la OTAN. Dados los riesgos geopolíticos previsibles en el horizonte, en ausencia de una política de seguridad conjunta para la UE, el gasto de defensa alemán tendría que aumentar aún más para compensar el retiro de Estados Unidos de Europa.
No hace falta decir que el rearme de Alemania por cuenta propia plantearía muchos interrogantes y preocupaciones históricas. Un rearme con y para Europa y la OTAN, sin embargo, sería una cuestión completamente diferente. De una u otra manera, Europa debe volverse más fuerte. Es beneficial para todos que Alemania esté involucrada productivamente en ese proceso.