O aperto tributário do G7 e o fim da hiperglobalização
CAMBRIDGE – Em 5 de junho, as principais economias do mundo anunciaram um acordo que irá reforçar sua capacidade de aumentar a tributação das corporações globais. O acordo ainda precisa de aprovação formal de um grupo mais amplo de países, e ainda há muitos detalhes a serem trabalhados para que ele seja eficaz. No entanto, não seria exagero descrever o acordo como histórico.
O acordo do G7 tem duas pranchas. Em uma, ele propõe um imposto mínimo global de 15% sobre as maiores corporações. Na outra, uma parte dos lucros globais dessas corporações será revertido para países em que elas fazem negócios, independentemente da localização de sua sede física.
Esses objetivos são o indicativo mais claro possível de que as regras da hiperglobalização – segundo as quais os países devem competir para oferecer às corporações globais acordos cada vez mais vantajosos – estão sendo reescritas. Até muito recentemente, era a oposição dos Estados Unidos quem vinha paralisando a harmonização tributária global. Agora, em contraste, foi o governo do presidente Joe Biden que pressionou pelo acordo.
Desde que a corrida ao fundo do poço da tributação corporativa teve início na década de 1980, a taxa estatutária média já caiu de quase 50% para cerca de 24% em 2020. Muitos países têm brechas generosas, e isenções que reduzem a alíquota efetiva para dígitos únicos. De modo ainda mais nocivo, as corporações globais têm conseguido transferir seus lucros para paraísos fiscais puros, como as Ilhas Virgens Britânicas, as Ilhas Cayman ou as Bermudas, sem ter de realocar nenhuma de suas operações reais para lá. Estimativas de Gabriel Zucman, da Universidade da Califórnia, Berkeley, revelam que uma parte exorbitante dos lucros estrangeiros das corporações americanas é contabilizada em tais paraísos fiscais, onde elas empregam apenas algumas pessoas.
Ao deixar de lado as perguntas sobre viabilidade administrativa, o novo acordo pode enfrentar duas objeções opostas. Os defensores da justiça tributária vão criticar o mínimo global de 15% como muito baixo, enquanto muitos países em desenvolvimento vão acusar o mínimo global de ser uma restrição injusta, que atrapalhará sua capacidade de atrair investimentos. O acordo firmado pelo G7 parece refletir os dois tipos de preocupações: o baixo limiar poderia aliviar os temores dos países em desenvolvimento, enquanto a partilha global dos lucros permitirá que jurisdições de impostos elevados recuperem parte de suas receitas perdidas.
Entre os países desenvolvidos, só a Irlanda, com uma taxa estatutária de 12,5%, fica abaixo do mínimo proposto. Mas há países pequenos, como Moldávia (12%), Paraguai (10%) e Uzbequistão (7,5%), que têm fixado suas taxas em níveis particularmente baixos para atrair investidores estrangeiros, vistos por estes países como fonte de empregos de qualidade e de tecnologias avançadas. Em ambientes de investimento inóspitos, impostos mais baixos são uma das poucas maneiras imediatas pelas quais os governos podem compensar as empresas pelas muitas desvantagens enfrentadas por eles. Além disso, taxas de impostos eficazes em alguns países asiáticos, como Cingapura (onde a taxa estatutária é de 17%, mas taxas mais baixas se aplicam a algumas empresas), também podem acabar do lado errado do mínimo.
Back to Health: Making Up for Lost Time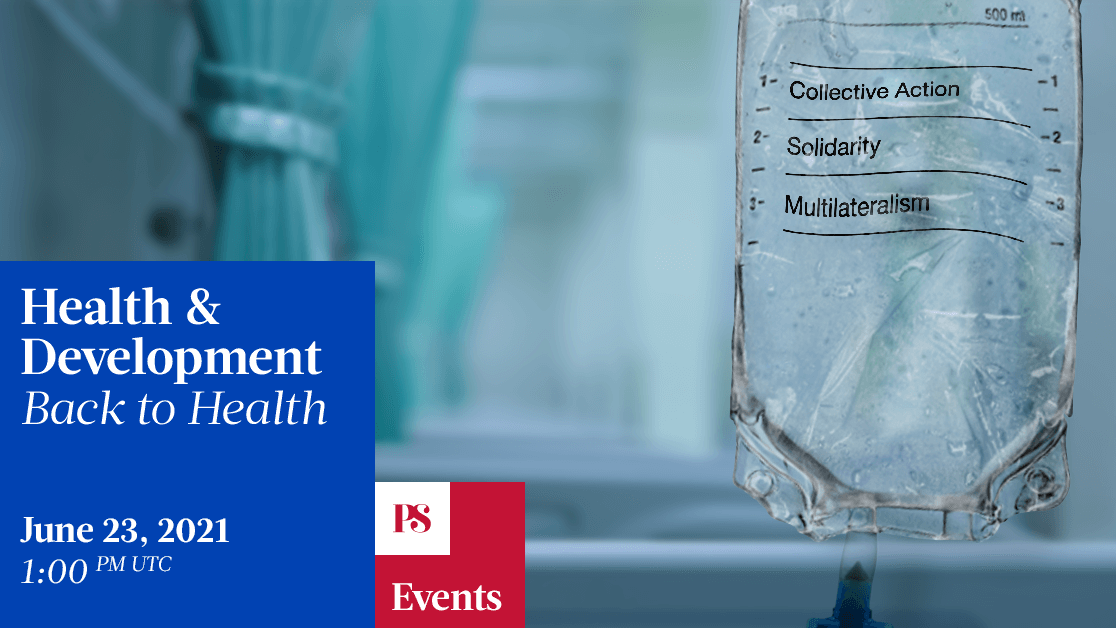 Back to Health: Making Up for Lost Time
The COVID-19 crisis has laid bare systemic inequities that will have to be addressed if we are ever going to build more sustainable, resilient, and inclusive societies. Join us on June 23, 2021, for our latest live virtual event, Back to Health: Making Up for Lost Time, where leading experts will examine the immediate legacy of the pandemic and explore solutions for bringing all communities and societies back to health.
O argumento para reforçar um piso comum sobre a tributação corporativa é mais convincente quando os países têm preferências semelhantes e querem evitar um "dilema do prisioneiro", em que sua única motivação para reduzir os impostos é impedir que o capital vá para outro lugar. Isso pode se aplicar à maioria dos países desenvolvidos, mas certamente não a todos, como mostram os exemplos da Irlanda, Holanda e Cingapura. Porém, quando os países pensam muito diferente em termos de níveis de desenvolvimento e outras características, o que é apropriado em um lugar pode ser um obstáculo para o crescimento em outro.
Os EUA e os países europeus com altas taxas tributárias podem reclamar da perda de receitas fiscais quando os países mais pobres mantiverem suas taxas mais baixas. Mas não há nada que impeça países assim de tributar suas empresas domésticas unilateralmente com taxas mais altas: eles podem simplesmente aplicar o imposto aos lucros globais das empresas nacionais, divividos pela parte das receitas que derivam do mercado interno. Como Zucman tem argumentado, cada país pode fazer isso por conta própria, sem uma harmonização global ou mesmo coordenação.
É precisamente isso o que prevê a segunda prancha do acordo do G7 (embora ela percorra apenas parte do trajeto). Pelo acordo, as maiores empresas multinacionais com margens de lucro de ao menos 10% teriam de alocar 20% de seus lucros globais para países em que vendem seus produtos e serviços.
A razão pela qual os EUA preferem um mínimo global, além da partilha nacional, é que o país não quer colocar suas empresas em desvantagem em relação às de outros países, tributando-as em volumes significativamente mais altos. Porém, esse motivo competitivo não é diferente do desejo dos países pobres de atrair investimentos. Se os EUA prevalecerem e estes últimos perderem, será por causa do poder relativo, não da lógica econômica.
Inicialmente, o governo Biden queria o imposto mínimo global fixado em 21%. A eventual concessão de 15% pode ser suficientemente baixa para minimizar as tensões com os países mais pobres e permitir que estes últimos assinem o acordo. O equilíbrio entre as regras globais e a soberania nacional pode ter sido obtido adequadamente neste caso.
Porém, para países como os EUA, isso vem ao custo de receitas fiscais menores, a menos que a segunda prancha, a da partilha, seja reforçada. No fim das contas, um regime global que aumente a capacidade de cada país de projetar e administrar seus próprios sistemas tributários, à luz de suas próprias necessidades e preferências, provavelmente se mostrará mais robusto e durável do que as tentativas de harmonização fiscal internacional.
O que está claro agora é que os países que operam como paraísos fiscais puros – interessados apenas em transferir os lucros dos papéis sem trazer novos capitais – têm pouco do que reclamar. Eles têm feito às corporações globais um grande favor, facilitando a evasão fiscal, com custos consideráveis para outros países. As regras globais têm toda razão em evitar tal ação descarada de lesai-o-seu-semelhante. O acordo do G7 é um passo importante na direção certa.
Tradução por Fabrício Calado Moreira