Дело против рыночного капитализма
ОКСФОРД – Рыночный капитализм попал под суд. В Великобритании лидер Лейбористской партии Джереми Корбин винит неолиберализм в том, что бездомных становится больше, дети обрекаются на жизнь в бедности, зарплаты падают ниже прожиточного уровня. В ответ консервативный премьер-министр Тереза Мэй указывает на колоссальный потенциал открытой, инновационной, рыночной экономки. Аналогичные «процессы» происходят во всём мире.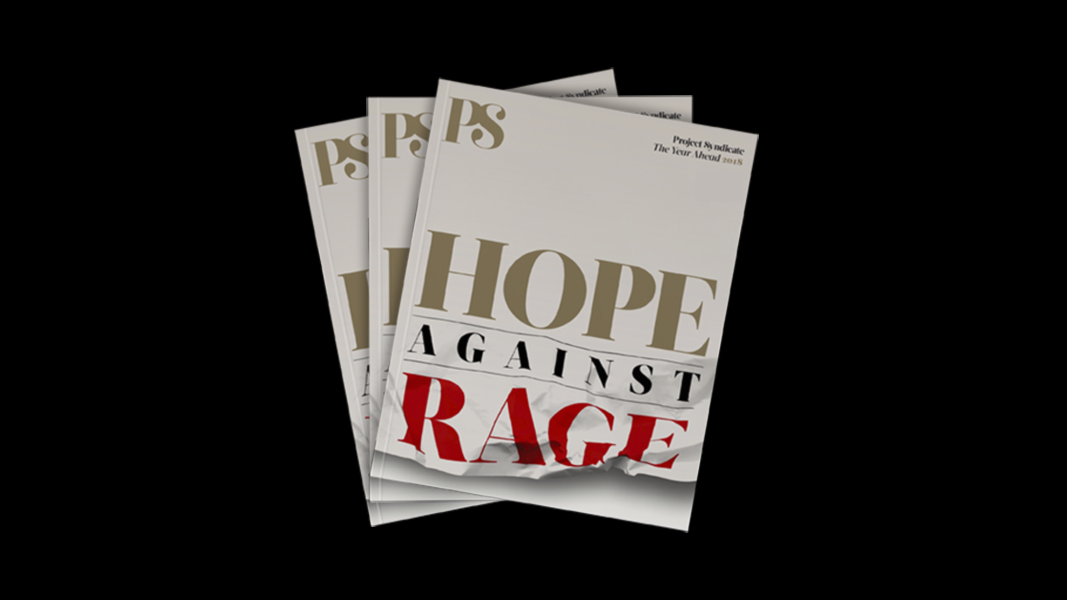 The Year Ahead 2018
The world's leading thinkers and policymakers examine what's come apart in the past year, and anticipate what will define the year ahead.
Ещё четверть века назад споры по поводу преимуществ экономических систем – социализма под управлением государства или либеральной демократии с капитализмом – казалась завершённой. После краха СССР вопрос был закрыт – или, по крайней мере, так казалось.
Но с тех пор подъём Китая опроверг мнение, будто государственная плановая стратегия всегда обречена на неудачу, при этом мировой финансовый кризис сделал очевидной опасность неадекватно регулируемых рынков. В 2017 году среди стран мира с самой быстрорастущей экономикой лишь немногие имеют свободные рынки – Эфиопия, Узбекистан, Непал, Индия, Танзания, Джибути, Лаос, Камбоджа, Мьянма и Филиппины. При этом многие страны с рыночной экономикой страдают от замедления темпов роста и быстрого повышения уровня неравенства.
На этом фоне некоторые политики перестали защищать рыночный капитализм, ссылаясь на рост экономики или выгоды глобализации. Вместо этого они заговорили об улучшении перспектив личной жизни. Например, Мэй хвалит данную систему за снижение детской смертности, увеличение продолжительности жизни, сокращение крайней нищеты, повышение располагаемых доходов и доступности образования, а также резкое падение уровня безграмотности.
Однако такие заявления не соответствуют фактам. Начать хотя бы с материнской смертности. В большинстве стран мира достигнуты большие успехи в повышении безопасности родов. В период с 1990 по 2015 годы Албания снизила материнскую смертность с 29,3 до 9,6 на 100 тысяч родившихся живыми. В Китае, образцовой стране с государственной экономикой, данный показатель снизился со 114,2 до 17,7.
Тем временем, в США, образцовой стране демократии и рыночной экономики, наблюдается обратная тенденция: материнская смертность здесь растёт – с 16,9 в 1990 году до 26,4 в 2015-м (на 100 тысяч родившихся живыми). Столь же шокирует тот факт, что заболеваемость и смертность среди белых (неиспаноязычных) мужчин и женщин среднего возраста в США увеличилась в период с 1999 по 2013 годы. Утверждение, что рыночная политика помогает «побеждать безграмотность», также обманчиво. В Англии около 15% взрослых (5,1 млн человек) до сих пор «функционально неграмотны», то есть их уровень грамотности не превышает уровня грамотности, ожидаемого от ребёнка 11 лет. Недавний опрос в Шотландии показал, что происходит падение уровня грамотности: менее половины 13-ти и 14-тилетних шотландцев умеют хорошо писать. Если вы сделаете в Google запрос «успешная кампания повышения грамотности», ваш экран заполнится сообщениями о Кубе, достигшей потрясающего роста уровня грамотности; систему этой страны трудно назвать рыночной.
Аргументы консерваторов, красноречиво излагаемые Мэй, заключаются в том, что рыночная экономика, работающая в рамках надлежащих правил и регулирования, является величайшим двигателем коллективного человеческого прогресса, который когда-либо существовал. Но если это утверждение верно, можно сделать один единственный логический вывод – мы что-то делаем не так.
Какие же меры нужны для исправления ситуации? Во всём политическом спектре предлагаемые практические решения выглядят довольно единообразно. Более того, несмотря на активную демонстрацию различия позиций, разница между левыми и правыми в этом вопросе, как представляется, испарилась.
Первым делом в Британии предлагается гарантировать инвестиции и рост во всей экономике, а для этого требуется государственное вмешательство. Корбин выдвигает идею создания «Национального инвестиционного банка» и «Фонда преобразований» для мобилизации государственных инвестиций и создания хороших рабочих мест и процветания. Мэй, со своей стороны, предлагает промышленную стратегию содействия «роста экономики во всей стране», которая бы помогала «превратить локальные успешные проекты в национальных экспортных чемпионов».
Во-вторых, руководство частного сектора должно измениться с целью положить конец краткосрочному мышлению, уклонению от налогов и другим формам оппортунизма и личного обогащения. Здесь Корбин сосредоточился на ответственности корпоративного руководства, а Мэй призывает предоставить работникам и акционерам больше прав в принятии корпоративных решений, а также стимулировать крупные компании думать о долгосрочной перспективе.
Третье изменение – повысить выплаты сотрудникам и улучшить условия труда. В Британии, даже несмотря на рост экономики, зарплаты падают (на 10% с 2007 по 2014 годы). Корбин обещает предпринять действия, которые бы не позволили бы работодателям и дальше снижать зарплаты и ухудшать условия труда. А Мэй говорит о том, что «любая работа должна быть справедливой и достойной, оставляя место для развития и самореализации». Оба политика говорят о важности повышения качества профессиональной подготовки и технического образования.
В-четвёртых, правительство Британии должно заняться кризисной ситуацией с государственным жильём. В 1950-х и 1960-х годах в среднем строилось около 300 тысяч домов ежегодно, а сейчас эта цифра снизилась более чем в два раза. Корбин предлагает пересмотреть вопросы социального жилья, контроля за арендной платой, программ реновации для населения. А Мэй объявила о создании фонда размером 2 млрд фунтов стерлингов ($2,62 млрд) для строительства нового муниципального жилья.
Наконец, Британии нужны более эффективные правила и регулирование, с тем чтобы приватизированные объекты коммунальной инфраструктуры предоставляли более дешёвые и стабильные услуги. Корбин обвиняет компании в том, что они выплачивают большие дивиденды акционерам, в то время как инфраструктура разрушается, сервис ухудшается, при этом налоговые платежи компаний слишком малы. Мэй обещает покончить с «грабительскими ценами на электроэнергию и топливо».
Ортодоксия, провозглашённая Маргарет Тэтчер и Рональдом Рейганом в 1980-е годы (снижение роли государства после десятилетия расточительной политики раздутого правительства), оказалась на скамье подсудимых. Сейчас возникает новый консенсус: для повышения темпов роста и расширения перспектив требуется более активное и эффективное государство. Впрочем, пока ещё неизвестно, получат ли власти инструменты и поддержку, которая им нужна для реабилитации подсудимого.