La stabilità finanziaria in tempi anomali
CAMBRIDGE – Un decennio dopo la crisi finanziaria globale del 2008 i politici continuano a rassicurarci sul fatto che il sistema sia oggi molto più sicuro I giganti bancari al centro del collasso hanno ridimensionato i rischi, ma tutti – investitori, consumatori e banchieri centrali – restano ancora in massima allerta. Gli enti di vigilanza hanno lavorato duramente per garantire una maggiore trasparenza e responsabilità del comparto bancario. Ma siamo davvero così al sicuro?
In una situazione normale diremmo di "sì". La tipologia di crisi finanziaria globale sistemica scoppiata dieci anni fa non rientra tra le tipiche recessioni che accadono ogni sette anni. La frequenza nettamente inferiore delle crisi sistemiche riflette due realtà: i politici rispondono con le riforme per evitare che si ripresentino, e solitamente serve parecchio tempo agli investitori, ai consumatori e ai politici per dimenticare l'ultima.
Sfortunatamente, però, non viviamo in tempi normali. La gestione della crisi non può essere gestita con il pilota automatico, e la sicurezza del sistema finanziario dipende fondamentalmente dalle competenze dei soggetti che la gestiscono. La buona notizia è che le principali banche centrali continuano complessivamente a contare su staff e leadership eccellenti. La cattiva notizia è che la gestione della crisi coinvolge l'intero governo, e non solo l'autorità monetaria. Ed è qui che si insinua il dubbio.
Certo, se la prossima crisi fosse esattamente come l'ultima, qualsiasi politico non dovrebbe fare altro che seguire la strategia messa in atto nel 2008, e la risposta probabilmente sarebbe altrettanto efficace. Ma cosa accadrà se la prossima crisi sarà totalmente diversa, e avrà origine, ad esempio, da un grave cyber-attacco, o da un aumento inaspettatamente elevato dei tassi di interesse globali, fatto che scuote i mercati fragili con un debito ad alto rischio? Qualcuno può forse dire onestamente che l'amministrazione del presidente americano Donald Trump abbia le competenze e l'esperienza per affrontare un collasso di tale entità? Difficile, perché l'unica crisi reale sperimentata sinora dagli Stati Uniti durante la presidenza di Trump è, a dire il vero, la sua stessa presidenza.
Il presidente della Federal Reserve americana, Jay Powell, e il suo team sono di prim'ordine, ma chi altro siederà al tavolo se la minaccia sarà quella di una crisi finanziaria generata esternamente? La Fed non potrà fare tutto da sola; le serve il supporto politico e finanziario da parte del resto del governo. Di fatto, la Fed dispone di meno spazio di manovra rispetto al 2008, perché le riforme finanziarie Dodd-Frank del 2010 hanno limitato nettamente la sua capacità di salvare le istituzioni private, anche se dovesse collassare l'intero sistema. Il Congresso in fase di stallo riuscirà a mantenere le promesse? Oppure Steven Mnuchin, che prima di diventare Segretario al Tesoro americano produceva film a Hollywood, riuscirà a mettere in pratica quanto ha appreso dal suo ruolo di attore nel film del 2016 "L'eccezione alla regola".
L'Europa ha problematiche simili, o forse anche peggiori. Con il populismo che alimenta sfiducia e divisioni profonde, la resilienza finanziaria è quasi certamente inferiore rispetto a un decennio fa. Guardiamo il Regno Unito, altro grande centro finanziario mondiale, dove l'élite politica ha portato il paese sull'orlo del precipizio Brexit. Riuscirebbe davvero a gestire in modo competente una crisi finanziaria che richiede difficili decisioni politiche e agilità di pensiero? Il Regno Unito è fortunato ad avere un ottimo staff al Tesoro e nella banca centrale, ma anche gli esperti più brillanti possono arrivare fino a un certo punto se i politici non garantiscono loro una copertura.
Subscribe now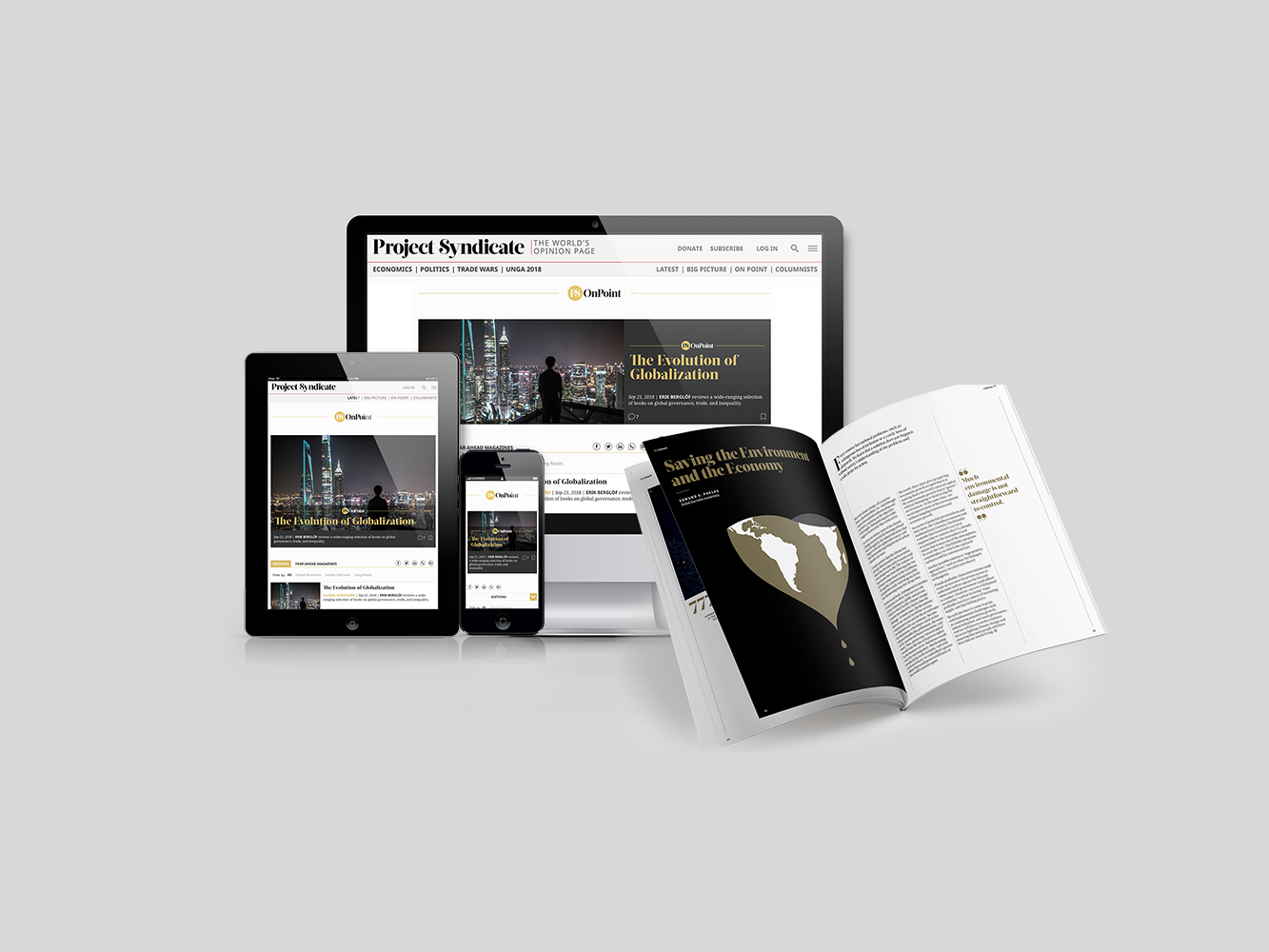 Subscribe now
Get unlimited access to OnPoint, the Big Picture, and the entire PS archive of more than 14,000 commentaries, plus our annual magazine, for less than $2 a week.
Nel frattempo, lungo la Manica, le profonde divisioni rispetto alla condivisione degli oneri nell'Eurozona renderanno difficile mettere in atto una politica cogente per affrontare un'intensificazione delle gravi situazioni di stress. Un significativo aumento dei tassi di interesse globali, ad esempio, potrebbe creare panico nei mercati di debito balcanizzati dell'Eurozona.
Ma non passeranno altri 20-40 anni prima della prossima grande crisi finanziaria, così da avere il tempo necessario per prepararsi? È ciò che ci auguriamo, ma non è detto. Anche se le regolamentazioni sono riuscite a contenere i rischi per le banche, è probabile che le maggiori fonti di rischio siano semplicemente migrate verso il sistema finanziario ombra meno regolamentato. Ciò che sappiamo per certo è che il sistema finanziario globale continua ad espandersi, con il debito mondiale che ora sfiora i 200 trilioni di dollari. Forse una migliore regolamentazione finanziaria ha contribuito a contenere il corrispondente aumento del rischio, ma non significa che lo stia necessariamente riducendo.
Ad esempio, anche se le grandi banche sembrano avere meno rischio "in bilancio", gli enti di vigilanza devono lavorare duramente per monitorare il debito rischioso migrato verso il sistema finanziario ombra e in grado di gonfiarsi alquanto rapidamente, come accaduto nel 2008. Gli enti di vigilanza suggeriscono prontamente di aumentare le riserve bancarie di asset "liquidi" per contrastare la fuga di depositi e i problemi di differimento del debito. Sfortunatamente, gli asset che in tempi normali sono "liquidi" spesso in uno scenario di crisi si trasformano in attività fortemente illiquide.
I politici fanno bene a ribadire che dal 2008 ad oggi sono stati compiuti dei miglioramenti nel sistema. Ma le riforme frammentarie attuate non sono sufficienti a fare il passo necessario, ossia richiedere alle banche di aumentare la quota di finanziamenti tramite emissione di azioni (o re-investimenti dei dividendi), come hanno sostenuto gli economisti Anat Admati di Stanford e Martin Hellwig del Max Planck Institut. Sfortunatamente, l'inesorabile crescita del sistema finanziario, insieme a un ambiente politico sempre più tossico, indicano che la prossima grande crisi finanziaria potrebbe arrivare prima di quanto si pensi.

Traduzione di Simona Polverino