Financiële stabiliteit in abnormale tijden
CAMBRIDGE – Tien jaar na de mondiale financiële crisis van 2008 verzekeren de beleidsmakers ons voortdurend dat het systeem vandaag de dag veel veiliger is. De grote banken die zich in het epicentrum van de meltdown bevonden, hebben hun riskante gokken teruggeschaald en iedereen – beleggers, consumenten en centrale bankiers – zijn nog steeds zeer waakzaam. Toezichthouders hebben hard gewerkt om te zorgen voor meer transparantie en verantwoordelijkheidszin in de bankensector. Maar zijn we nu ook echt veilig?
Normaal gesproken zou je "ja" zeggen. De regelrecht-systemische, wereldwijde financiële crisis die tien jaar geleden uitbrak was geen doorsnee-recessie, zoals die zich iedere zeven jaar voordoet. De veel lagere frequentie van systemische crises weerspiegelt twee werkelijkheden: beleidsmakers reageren met hervormingen die het opnieuw optreden van dat soort crises moeten voorkomen, en doorgaans kost het beleggers, consumenten en politici lange tijd om de laatste crisis te vergeten.
Helaas leven we niet in normale tijden. Crisismanagement gaat niet op de automatische piloot, en de veiligheid van het financiële systeem hangt op cruciale wijze af van de competentie van de mensen die er het beheer over voeren. Het goede nieuws is dat de belangrijkste centrale banken voor het overgrote deel nog steeds over uitmuntend personeel en leiderschap beschikken. Het slechte nieuws is dat crisisbeheer de hele regering aangaat, niet alleen de monetaire autoriteiten. En dat is waar veel ruimte voor twijfel is.
Het is waar dat als de volgende crisis exact zo zal zijn als de vorige, iedere beleidsmaker eenvoudigweg weer het draaiboek van 2008 kan volgen, zodat de reactie minstens zo effectief zal blijken. Maar wat als de volgende crisis volkomen anders is – het gevolg van een zware cyberaanval of van een onverwacht snelle stijging van de mondiale reële rente, die de fragiele markten voor schulden met een hoog risicogehalte op hun grondvesten doet trillen? Kan iemand in alle eerlijkheid zeggen dat de regering van de Amerikaanse president Donald Trump de vaardigheid en de ervaring heeft om een grote inzinking het hoofd te bieden? Het is moeilijk te zeggen, omdat de enige echte crisis die de Verenigde Staten tot nu toe tijdens het presidentschap van Trump heeft ervaren het presidentschap van Trump zélf is.
Voorzitter Jay Powell van de US Federal Reserve (de Fed, het federale stelsel van Amerikaanse centrale banken) en zijn team zijn eersteklas, maar wie zullen de anderen zijn die hun verantwoordelijkheid nemen als er een financiële crisis met externe oorzaak dreigt? Het is onbegonnen werk voor de Fed om alles op eigen kracht te doen; zij heeft politieke en financiële steun nodig van de rest van de overheid. De Fed heeft nu feitelijk nog minder manoeuvreerruimte dan zij in 2008 had, omdat de Dodd-Frank financiële hervormingen van 2010 haar vermogen om particuliere instellingen te hulp te schieten ernstig heeft ingeperkt, zelfs als het hele systeem in elkaar dreigt te storten. Zal een in een patstelling verkerend Congres zijn medewerking verlenen? Of kan misschien Steven Mnuchin, die voordat hij minister van financiën werd Hollywood-films produceerde, inzichten ontlenen aan de film "Rules Don't Apply" uit 2016?
Europa kent soortgelijke problemen, of erger. Nu het populisme aanleiding geeft tot diep gekoesterd wantrouwen en onenigheid, is de financiële veerkracht vrijwel zeker veel minder dan tien jaar geleden. Kijk maar naar het Verenigd Koninkrijk, het enige andere grote mondiale financiële centrum, waar de politieke elite het land naar de rand van de Brexit-afgrond heeft gevoerd. Kan van haar werkelijk worden verwacht dat zij op competente wijze een financiële crisis het hoofd kan bieden, die harde politieke keuzes en snel denken vergt? Het Verenigd Koninkrijk is zo gelukkig op het ministerie van financiën en bij de centrale bank over heel goed personeel te beschikken, maar zelfs de slimste techneuten kunnen niet veel doen als ze geen rugdekking van politici krijgen.
Subscribe now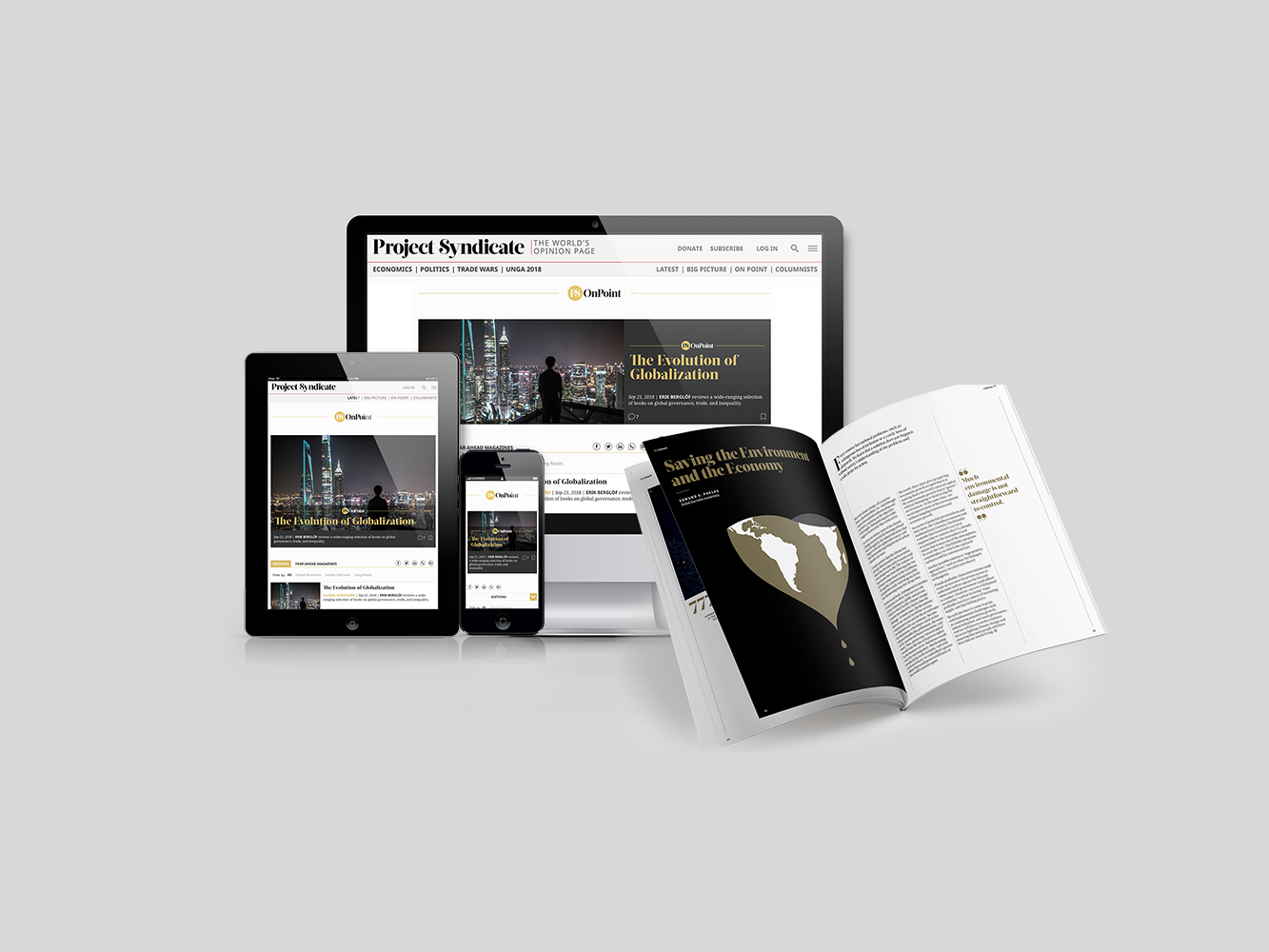 Subscribe now
Get unlimited access to OnPoint, the Big Picture, and the entire PS archive of more than 14,000 commentaries, plus our annual magazine, for less than $2 a week.
Intussen zal de diepe verdeeldheid aan de overzijde van het Kanaal over het delen van de lasten van de eurozone het moeilijk maken een overtuigend beleid te implementeren voor het omgaan met een hoop serieuze stress. Een aanzienlijke stijging van de reëele mondiale rente kan bijvoorbeeld een ravage teweegbrengen op de gebalkaniseerde schuldenmarkten van de eurozone.
Maar zal het niet nog eens twintig tot veertig jaar duren voordat de volgende grote financiële crisis toeslaat, waardoor er tijd genoeg is om ons daarop voor te bereiden? Dat mogen we hopen, maar het is helemaal niet zeker. Zelfs als het toezicht succesvol is geweest bij het indammen van de risico's voor de banken, is het nog steeds waarschijnlijk dat grote risicobronnen eenvoudigweg zijn gemigreerd naar het schaduwbankensysteem, waar minder toezicht op wordt uitgeoefend. Wat we zeker weten is dat het mondiale financiële stelsel blijft groeien, waarbij de mondiale schuldenlast nu tegen de $200 bln aanloopt. Beter financieel toezicht heeft misschien geholpen de corresponderende toename van de risico's in te dammen, maar de schuldenlast is beslist niet kleiner geworden.
Hoewel grote banken minder risico's "in hun boeken" lijken te hebben, moeten de toezichthouders bijvoorbeeld hun best doen om de riskante schulden te monitoren die naar het schaduwbankensysteem zijn gevloeid en vrij snel kunnen exploderen, zoals we in 2008 tot onze schrik in 2008 hebben moeten constateren. Toezichthouders wijzen maar al te graag op de hogere buffers van "liquide" bezittingen bij de banken om runs op deposito's en andere problemen die met de schulden samenhangen te kunnen bestrijden. Helaas blijken bezittingen die in normale tijden "liquide" zijn dikwijls zeer weinig liquide in tijden van crisis.
Beleidsmakers hebben gelijk als ze zeggen dat er sinds 2008 verbeteringen in het systeem zijn aangebracht. Maar de hervormingen die mondjesmaat zijn doorgevoerd slagen er niet in te doen wat het hardst nodig is: van de banken eisen dat ze een groter deel van hun financiering binnenhalen via aandelen (of door het herinvesteren van dividenden), zoals de economen Anat Admati van de Stanford Universiteit en Martin Hellwig van het Max Planck Instituut hebben betoogd. Helaas betekent een onverbiddelijk dóórgroeiend financieel systeem, in combinatie met een steeds giftiger wordend politiek klimaat, dat de volgende grote financiële crisis eerder kan toeslaan dan we denken.
Vertaling: Menno Grootveld