Tres deseos de Año Nuevo para Gran Bretaña y la UE
BRUSELAS – El fin de año es un momento para el cierre y los nuevos comienzos. Mientras el 2019 va terminando, eso es por cierto lo que sucede con el Brexit. Luego de la victoria del primer ministro británico, Boris Johnson, y de los conservadores en la elección general este mes, hoy resulta evidente que el Reino Unido abandonará la Unión Europea el 31 de enero de 2020.
Para muchos, entre los que me incluyo, la ocasión estará teñida de pesadumbre. Pero también representa una oportunidad para forjar una nueva alianza entre el Reino Unido y la UE. Y, además, las cosas podrían haber sido mucho peores. Debido al acuerdo de retiro que se concluyó el pasado mes de octubre, se ha evitado un Brexit "duro" destructivo.
Desde el comienzo de las negociaciones del Brexit, quienes estamos del lado de la UE –los 27 estados miembro y el Parlamento Europeo- no nos hemos alejado de los intereses centrales del bloque ni hemos perdido de vista la necesidad de unidad y solidaridad. Nuestra prioridad fue, antes que nada, garantizar los derechos de los ciudadanos europeos, y también encontrar una solución para los pueblos de Irlanda del Norte y de Irlanda, para quienes las negociaciones tenían que ver con la paz y la estabilidad, no sólo con el comercio y la economía. A lo largo del proceso, hemos protegido al mercado único de la UE y sus garantías para los consumidores, los estándares de salud pública y animal y las salvaguardas contra el fraude y el tráfico. Pero también hicimos todo de nuestra parte para preservar un clima de confianza entre la UE y el Reino Unido, y sentar una base sólida para una nueva alianza.
Según sus propios deseos, el Reino Unido ya no participará en las instituciones de la UE desde el 1 de febrero de 2020. Pero se quedará en el mercado único y la unión aduanera por lo menos hasta fines de 2020. Y el libre movimiento de personas entre la UE y el Reino Unido continuará, lo que significa que las cosas no cambiarán para los ciudadanos, los consumidores, los empresarios, los estudiantes y los investigadores a ambos lados del canal en el próximo año.
Es más, con el período de transición, habrá tiempo de implementar medidas prácticas para garantizar los derechos de los ciudadanos de la UE y del Reino Unido, establecer los acuerdos aduaneros y fronterizos acordados en Irlanda del Norte y empezar a negociar un acuerdo sobre la futura relación. Pero a falta de una decisión por parte del Reino Unido antes de julio de 2020 para extender el período de transición –que Johnson ha descartado-, un acuerdo sobre la relación futura tendrá que concluirse en menos de 11 meses.
Ése será un enorme desafío, pero lo daremos todo, aún si no podemos lograrlo todo. Nunca será la UE la que desatienda la ambición común.
Subscribe now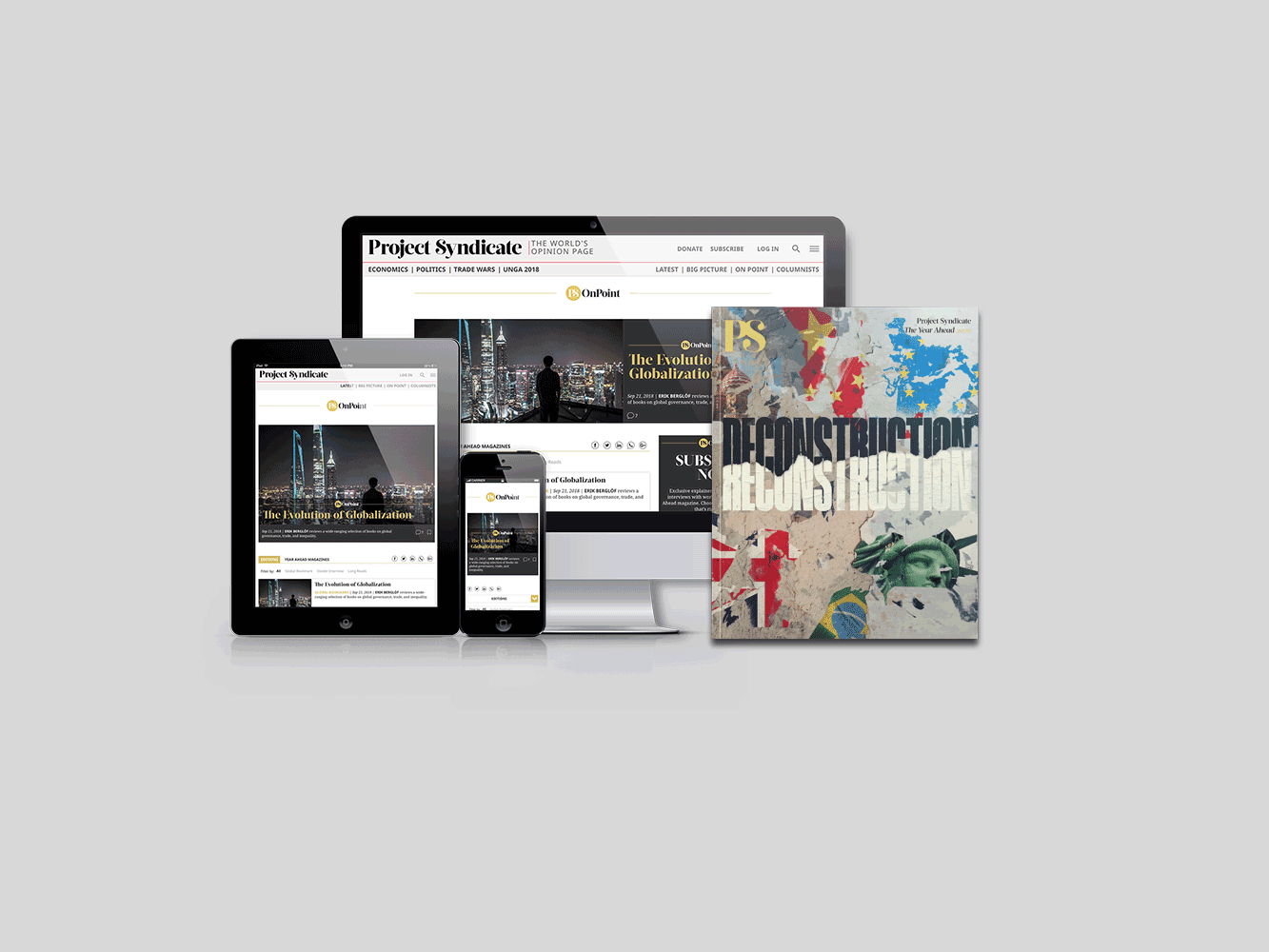 Subscribe now
Subscribe today and get unlimited access to OnPoint, the Big Picture, the PS archive of more than 14,000 commentaries, and our annual magazine, for less than $2 a week.
Como es el momento de las resoluciones de Año Nuevo, deberíamos fijar tres objetivos que debemos alcanzar a esta altura del año que viene. Primero, la UE y el Reino Unido deben garantizar que tenemos los medios para trabajar juntos y discutir soluciones conjuntas para los desafíos globales. El Reino Unido puede irse de la UE, pero no se está yendo de Europa. Como dijo recientemente la presidenta de la Comisión Europea, Ursula von der Leyen, "No importa lo que depare el futuro, el vínculo y la amistad entre nuestros pueblos son inquebrantables". Desde ocuparnos del cambio climático y promover un multilateralismo efectivo hasta defender a nuestra patria y oponernos a quienes eligen la violencia por sobre las soluciones pacíficas, compartimos intereses y valores esenciales.
Es por este motivo que la UE seguirá involucrándose de manera positiva con el Reino Unido, tanto bilateralmente como en foros globales como las Naciones Unidas, la Organización Mundial de Comercio y el G20. Consideremos el cambio climático. El año próximo, la Conferencia de las Naciones Unidas sobre Cambio Climático (COP26) tendrá lugar en Glasgow, Escocia. Fijar metas ambiciosas exigirá una postura común fuerte. Si la UE y el Reino Unido no pueden alinearse en esta cuestión crítica, hay pocas esperanzas de que otros en el mundo puedan hacerlo.
Segundo, necesitamos construir una relación de seguridad estrecha. Aquí también la partida del Reino Unido de la UE tiene consecuencias. La fuerte cooperación en materia de seguridad que los estados miembro de la UE han implementado está asociada al libre movimiento de personas, y funciona porque tenemos reglas comunes, mecanismos de supervisión comunes y una Corte de Justicia común. Como confiamos mutuamente y estamos seguros de que nuestros derechos fundamentales están protegidos, somos capaces de compartir datos de manera extensiva e implementar soluciones integradas.
El mismo grado de cooperación no es posible con un tercer país que esté fuera de la zona Schengen. Pero ni la UE ni el Reino Unido pueden garantizar su seguridad sin mirar más allá de sus fronteras y forjar alianzas. Hacer frente al terrorismo, los ataques cibernéticos y otros intentos por minar nuestras democracias exigirá un esfuerzo conjunto. Las vidas de nuestros ciudadanos dependen de nuestra capacidad de colaboración mutua. Es por ese motivo que no podemos hacer ninguna concesión en torno a nuestra seguridad mutua. Esto debería ser un compromiso incondicional para ambas partes. Sé que el alto representante de la UE para asuntos exteriores y políticas de seguridad, Josep Borrell, coincide.
Tercero, para esta época el año próximo, necesitamos una alianza económica que refleje nuestros intereses comunes, nuestra proximidad geográfica y nuestra interdependencia. En la "declaración política" acordada en octubre junto con el acuerdo de retiro, el gobierno del Reino Unido dejó en claro que buscará un acuerdo de libre comercio con la UE y rechazó la idea de que se quedaría en la unión aduanera de la UE. Eso significa que el Reino Unido y la UE se convertirán en dos mercados separados.
La UE –incluido su comisionado comercial, Phil Hogan- se comprometerá en estas negociaciones con un espíritu positivo, con la voluntad de aprovechar al máximo el poco tiempo disponible. Pero, al igual que el Reino Unido, mantendremos nuestros intereses estratégicos en mente. Sabemos que competir en estándares sociales y ambientales –más que en capacidades, innovación y calidad- sólo conduce a una carrera hacia el abismo que pone a los trabajadores, a los consumidores y al planeta en el lado perdedor. En consecuencia, cualquier acuerdo de libre comercio debe ofrecer un campo de juego nivelado en materia de estándares, ayuda estatal y cuestiones impositivas.
Esas son nuestras tres metas para 2020: mantener una capacidad de cooperación estrecha a nivel global, forjar una relación de seguridad sólida y negociar un nuevo acuerdo económico (que, muy probablemente, tendrá que ser ampliado en los próximos años). Si alcanzamos estos tres objetivos, habremos aprovechado al máximo el próximo año. Tan pronto como recibamos nuestro mandato de los 27 estados miembro de la UE, nuestro equipo estará listo para negociar en un espíritu constructivo con el Reino Unido –un país al que siempre consideraremos un amigo, un aliado y un socio.