Come Scongiurare la Prossima Recessione
WASHINGTON, DC – Nonostante le rassicuranti dichiarazioni ufficiali, il deterioramento dello stato dell'economia globale è in cima all'agenda politica internazionale. L'OCSE ha recentemente rivisto le sue previsioni di crescita nelle economie avanzate del G20 nel 2020 ribassandole all'1,5%, rispetto a quasi il 2,5% del 2017. E il suo capo economista, Laurence Boone, ha paventato il rischio di un ulteriore deterioramento – un'espressione in codice per indicare una crescente minaccia di recessione.
Cambiamenti strutturali nell'industria automobilistica, miseri incrementi di produttività nelle economie avanzate, riduzione della capacità inutilizzata, ed accumulo di fragilità finanziarie sarebbero sufficienti motivi di apprensione anche in tempi normali. Ma, oggi, il combinato delle incrinature nel sistema commerciale globale con una carenza senza precedenti di "munizioni" politiche alimenta le preoccupazioni.
Come sottolineato dall'OCSE, buona parte del rallentamento può essere attribuito alla disputa commerciale sino-americana in corso. Chad Bown del Peterson Institute ritiene che, sulla base degli annunci fatti, la tariffa media americana sulle importazioni dalla Cina aumenterà dal 3% di due anni fa al 27% entro la fine di quest'anno, mentre le tariffe cinesi sui beni statunitensi aumenteranno dall'8% al 25% nello stesso periodo. Si tratta di aumenti abbastanza netti da pregiudicare l'equilibrio della catena di approvvigionamento. Le ansie per un'ulteriore escalation inevitabilmente andranno a intaccare gli investimenti.
Inoltre, l'erratica politica tariffaria del presidente USA Donald Trump è sintomatica di un più ampio riassestamento delle reti di produzione globali. Anche se Trump non fosse rieletto nel 2020, in America non rimarebbe pressocché nessun attore di libero scambio. I danni al regime commerciale globale derivante dal crescente nazionalismo probabilmente gli sopravviveranno. Inoltre, le rimostranze legate al clima rispetto alla libera ricerca dei minori costi di produzione sono destinate a crescere ulteriormente.
L'altra grande preoccupazione è la mancanza di strumenti politici per contrastare un'eventuale crisi economica. In una recessione normale, le banche centrali tagliano i tassi di interesse in modo aggressivo per sostenere la domanda. La Federal Reserve degli Stati Uniti, ad esempio, ha ridotto i tassi di cinque punti percentuali in ciascuna delle ultime tre recessioni.
Oggi, tuttavia, la Fed ha a disposizione solo circa la metà del solito spazio da destinare al taglio dei tassi, e da parte sua la Banca Centrale Europea ne ha molto poco. I tassi senza rischio nella zona euro sono già negativi, anche su obbligazioni trentennali. E dopo che la BCE ha recentemente allentato la politica con il presidente uscente Mario Draghi, il suo successore, Christine Lagarde, erediterà una "cassetta degli attrezzi" in gran parte vuota.
Subscribe now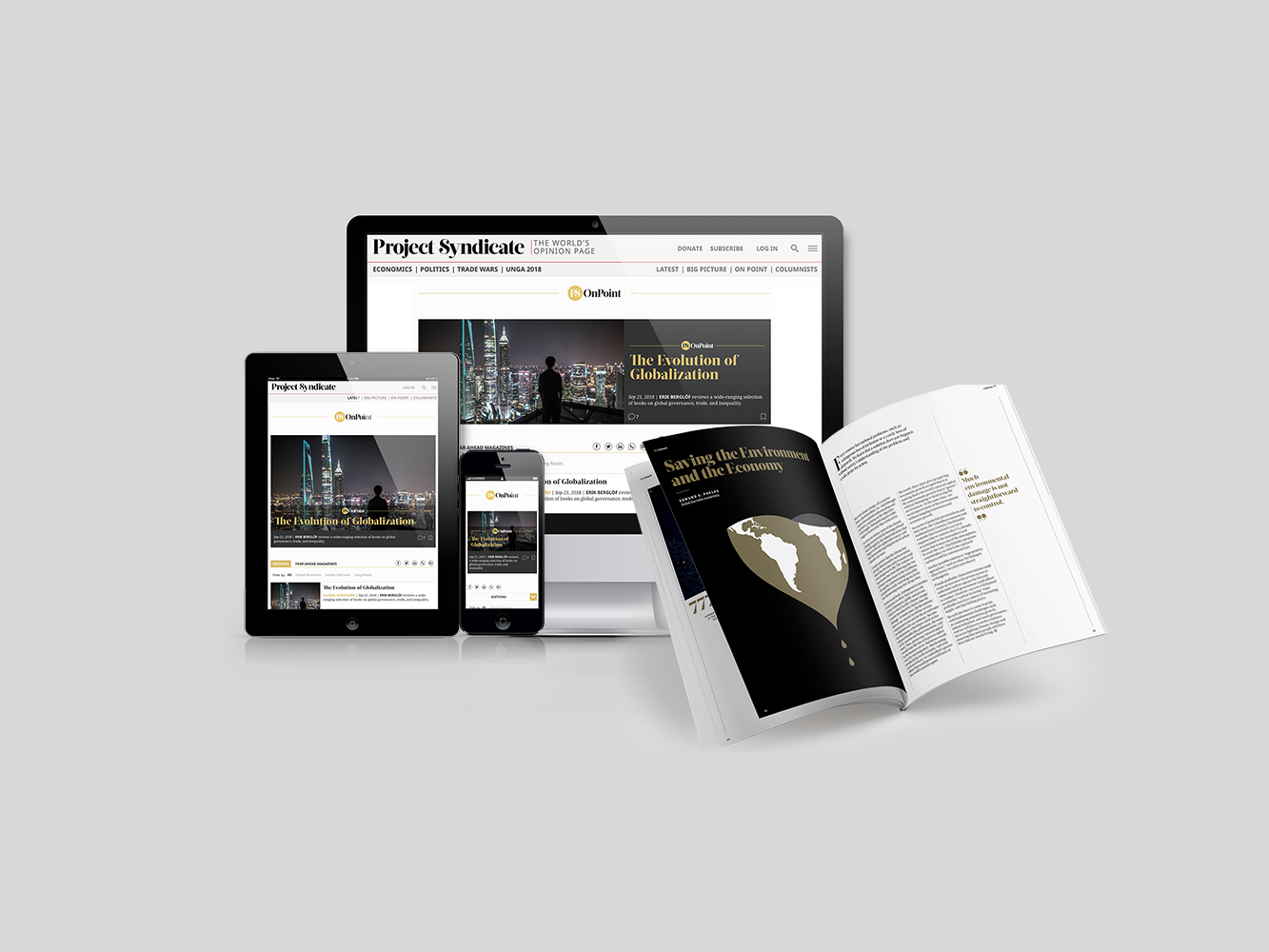 Subscribe now
Subscribe today and get unlimited access to OnPoint, the Big Picture, the PS archive of more than 14,000 commentaries, and our annual magazine, for less than $2 a week.
Come ha affermato Lagarde, "le banche centrali non sono l'unico gioco in città". Sia lei che Draghi hanno invitato i governi della zona euro a fornire maggiori stimoli fiscali. Sulla carta, questo sembra fattibile: mentre il disavanzo di bilancio corretto per il ciclo negli Stati Uniti supera il 6% del PIL, il disavanzo medio nella zona euro rimane al di sotto dell'1%. E il rapporto debito/PIL nella zona euro, sebbene elevato, è inferiore rispetto agli Stati Uniti. Inoltre, come ha sottolineato l'ex capo economista del Fondo Monetario Internazionale Olivier Blanchard, i deficit temporanei non implicano un aumento duraturo del rapporto debito/PIL quando il tasso di interesse è ben al di sotto del tasso di crescita, come adesso.
I ministri delle finanze europei, tuttavia, non hanno nemmeno preso in considerazione piani fiscali d'emergenza nell'ultima riunione di settembre. E la Germania, che ha spazio per agire, è tuttora contraria a moderare la propria direttiva "black zero", secondo il quale il parlamento deve approvare un bilancio in pareggio, con deficit ammessi solo se la crescita non soddisfa le aspettative. Mentre le richieste per la rimozione di questo vincolo autoimposto stanno diventando sempre più forti, il "freno al debito" separato, sancito dalla costituzione tedesca, limita il disavanzo federale corretto per il ciclo allo 0,35% del PIL.
I governi dell'Eurozona hanno quindi solo uno spazio limitato per le manovre fiscali e potrebbero non avere il coraggio politico di ampliarlo. Molto probabilmente, quindi, l'Europa se la caverà con un allentamento fiscale indotto dalla recessione ma senza nessuna risposta aggressiva.
Eppure, un decennio dopo la Grande Recessione, l'economia europea è ancora convalescente e un altro periodo di prolungate difficoltà causerebbe gravi danni economici e politici potenzialmente pericolosi. I responsabili politici dovrebbero quindi esplorare opzioni alternative.
Questo ci porta all'idea inusuale di dotare la BCE di nuovi strumenti. Alla fine degli anni '60, Milton Friedman, il padre del monetarismo, immaginava che una banca centrale potesse lanciare le banconote da un elicottero, una metafora che l'ex presidente della Fed Ben Bernanke in seguito ha usato per spiegare come la Fed potrebbe sempre fare di più per contrastare la deflazione.
Per trasformare questo esperimento mentale in una vera opzione politica, l'Eurosistema potrebbe estendere prestiti perpetui e senza interessi alle banche dei paesi membri, purché si trasferisca il denaro ai consumatori alle stesse condizioni. Concretamente, le famiglie potrebbero ricevere un credito di € 1.000 ($ 1,094) da non rimborsare – in effetti, un trasferimento che finanzierebbe maggiori consumi. La banca centrale di ciascun paese membro manterrebbe un'attività fittizia nel suo bilancio oppure, più realisticamente, potrebbe recuperare le perdite corrispondenti nel tempo riducendo il dividendo annuale pagato al suo azionista pubblico.
Una simile iniziativa dovrebbe tuttavia affrontare notevoli ostacoli. Il primo è legale: la BCE agirebbe nell'ambito del suo mandato? Probabilmente si, purché tale operazione fosse utilizzata per contribuire a raggiungere l'obiettivo di stabilità dei prezzi della BCE. L'inflazione nella zona euro è attualmente troppo bassa, e una recessione aggraverebbe questa situzaione.
Il secondo problema è operativo: alcune famiglie della zona euro non hanno un conto bancario, mentre altre ne hanno diversi. E lo stesso importo dovrebbe essere esteso alle famiglie in Lussemburgo come in Lettonia, dove il reddito pro capite è quattro volte inferiore? Questo può non importare dal punto di vista macroeconomico, ma conta in termini di equità.
L'ultimo ostacolo è politico: la BCE sarebbe accusata di aver violato il muro cinese che separa la politica monetaria e fiscale, perché l'operazione sarebbe equivalente a un trasferimento gestito dallo Stato finanziato dalla creazione di moneta. Data l'attuale acrimonia sulla strategia monetaria della BCE, questa potrebbe rivelarsi una controversia eccessiva.
Il tempo dirà se un deterioramento della situazione economica e la mancanza di opzioni alternative giustificano l'ingresso in un territorio inesplorato. È improbabile che l'Europa abbia il coraggio di farlo, e anche se lo facesse, il percorso sarebbe pericolosamente angusto e pieno di ostacoli. Ma il rischio di agire alla fine potrebbe essere inferiore a quello di rimandare il problema.