¿Qué tiene de bueno la abertura de Francia hacia Rusia?
PARÍS – El presidente francés, Emmanuel Macron, está convencido de que ahora es el momento apropiado para restablecer las relaciones con Rusia. Por lo tanto, ha hecho de restaurar un clima de confianza entre París y Moscú una prioridad diplomática. Tres razones concluyentes están detrás de esta decisión.
Primero y principal, el contexto estratégico internacional ha cambiado drásticamente. China está en ascenso, mientras que Estados Unidos, si bien todavía es la potencia dominante del mundo, se está distanciando de sus responsabilidades globales. Y Rusia, con una población que envejece y se achica y un territorio gigantesco y en gran medida deshabitado, es una presa natural para las ambiciones de largo plazo de China.
Los líderes europeos no deberían resignarse pasivamente a ver a Rusia alinearse con China, a falta de otra alternativa. Por el contrario, deberían intentar convencer a los rusos de que su futuro es con Europa, y no como un socio menor de China en una relación profundamente desequilibrada. El destino de Rusia está en Occidente, no en Oriente.
Es más, aunque Rusia no esté a la altura de China, ha regresado como un actor global serio. Muchos conflictos actuales, desde Europa del este hasta Oriente Medio, simplemente no se pueden resolver sin involucrar a Rusia.
Esto representa un triunfo para el presidente ruso, Vladimir Putin, quien llegó por primera vez al poder hace casi 20 años prometiendo recuperar la influencia geopolítica de su país. En particular, Putin quería que Estados Unidos tratara a Rusia no como un simple objeto de la historia, como lo había hecho cuando gobernaba su antecesor Boris Yeltsin, sino como un interlocutor real. Y si bien podría resultar imposible restablecer el mundo bipolar de los años de la Guerra Fría, al menos Estados Unidos se vería obligado a reconocer la importancia de un ejército ruso modernizado y operativo que pudiera intervenir en la ex esfera soviética y más allá.
En otras palabras, Rusia está de vuelta. Que Europa lo niegue, o simplemente intente contener a Rusia, no puede ser una base satisfactoria para una doctrina estratégica de largo plazo y una diplomacia realista.
Subscribe now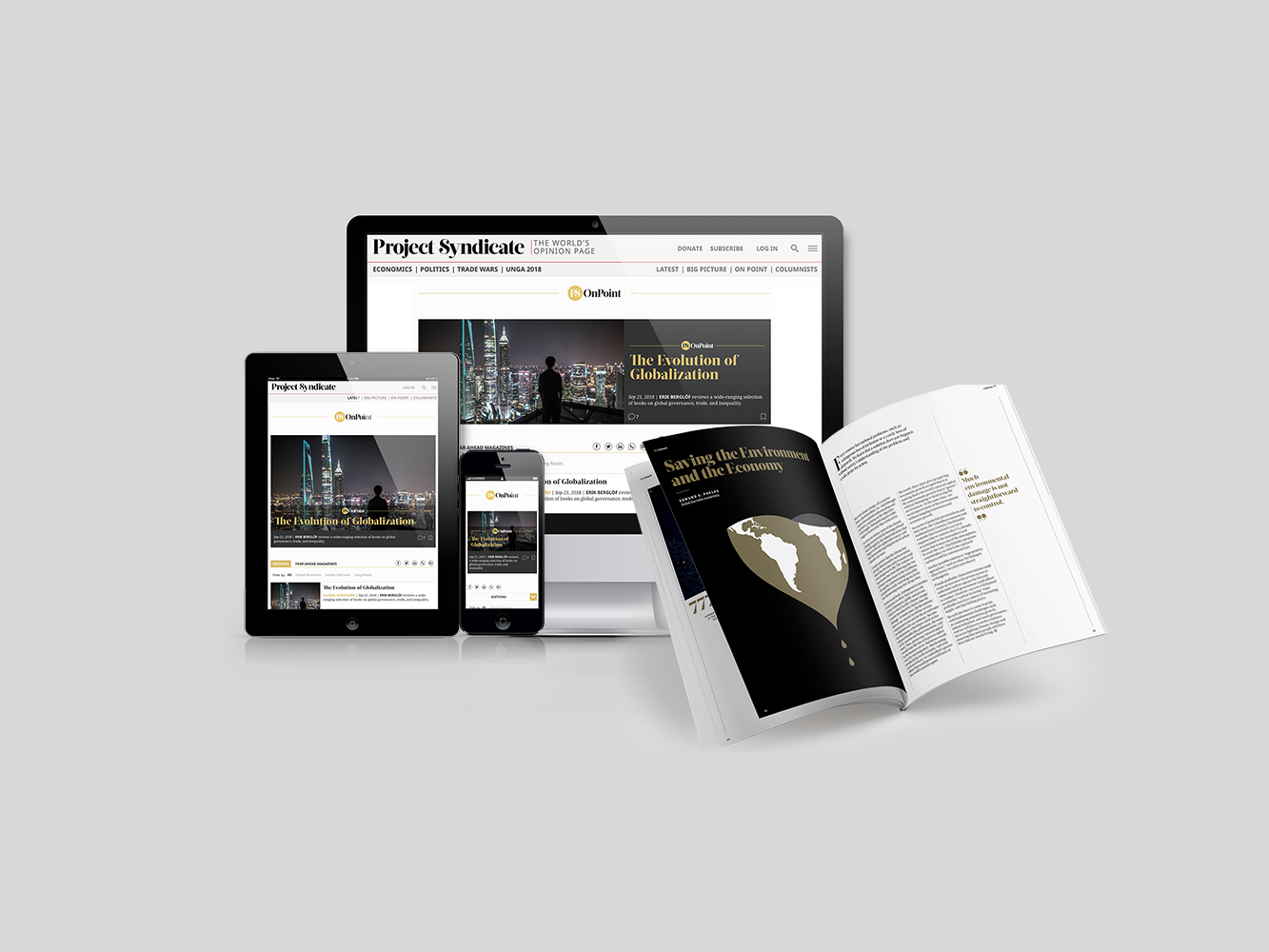 Subscribe now
Subscribe today and get unlimited access to OnPoint, the Big Picture, the PS archive of more than 14,000 commentaries, and our annual magazine, for less than $2 a week.
La segunda razón para la nueva iniciativa diplomática de Francia hacia Rusia es llenar un vacío de liderazgo en Europa. El Reino Unido, que últimamente había sido el más firme a la hora de denunciar el comportamiento de Rusia, ha decidido salirse del juego. Obsesionado con la tragicomedia del Brexit que ha llevado a la peor crisis política del país desde la Segunda Guerra Mundial, el Reino Unido se ha escabullido de la escena abandonando el rol de actor diplomático serio.
Mientras tanto, Alemania, la potencia europea con la relación histórica y cultural más estrecha con Rusia, está al final de un ciclo político. Es peligroso e injusto subestimar a la canciller alemana, Angela Merkel, pero ella ya no tiene la influencia o la energía para liderar a Europa en sus vinculaciones con el mundo exterior, ni para movilizar a los propios europeos.
Ahora que el Reino Unido y Alemania son incapaces de desempeñar un papel diplomático importante, y considerando que Italia, España y Polonia no están en condiciones de ser actores relevantes, la conclusión es bastante simple: en parte por omisión, y en parte por la simple energía e imaginación de su joven presidente, es el momento de Francia.
Finalmente, la intención de Macron de restablecer relaciones con Rusia está perfectamente en sintonía con la tradición gaullista de Francia. Mediar entre sistemas diferentes, y mirar más allá de la actual encarnación de otros países, era el instinto natural de Charles de Gaulle. Detrás de la Unión Soviética o de la China de Mao Zedong, el primer presidente de la Quinta República de Francia veía una Rusia eterna o una China eterna. Al lidiar con cualquier país, por lo tanto, no debería paralizarnos la naturaleza de su régimen.
Reconectar con esta tradición también podría encajar con el cálculo doméstico de Macron. Al acercarse al Kremlin, puede apaciguar a los sectores económicos que están más afectados por las sanciones occidentales contra Rusia, desafiando a la vez a los partidos tradicionalmente pro-Rusia de la extrema derecha y extrema izquierda de Francia.
Pero una cosa es explicar las raíces de una política, o las razones detrás de ella, y otra justificar plenamente la decisión. Los gobiernos del centro y del norte de Europa en particular sospechan de la nueva iniciativa diplomática de Francia. ¿Por qué un reacercamiento a Rusia, preguntan, y por qué ahora?
Viniendo de una Francia secular, este tipo de caridad cristiana –dar antes de haber recibido nada a cambio- parece ingenua o maquiavélica. Es más, da la sensación de contradecir el énfasis de Francia en los valores en un contexto de la Unión Europea. Sin duda, sostienen los críticos de la iniciativa de Macron para Rusia, la dicotomía entre la defensa de principios políticos al interior de la UE y la práctica de la diplomacia fuera de ella no debería ser tan grande como para poner en peligro la coherencia de ambas.
Es más, argumentan, Macron actúa solo sin haber en verdad consultado con sus socios y aliados europeos. No puede decir que habla en nombre de Europa si sigue actuando de esa manera, siempre presentando a los otros miembros de la UE una suerte de fait accompli.
Si bien entiendo estas críticas (y comparto algunas de ellas), de todos modos, respaldo el esfuerzo de Macron. La política estricta de contención de Occidente ha fracasado. Una política de compromiso, por ende, puede estar justificada, siempre que no se la quiera implementar de manera ingenua o con un total desdén por los principios.
Es más, Macron sería la última persona en albergar falsas expectativas sobre la Rusia de Putin. Durante la elección presidencial francesa de 2017, Rusia hizo campaña activamente por su rival de extrema derecha Marine Le Pen, difundiendo sistemáticamente desinformación y noticias falsas. Macron tampoco querrá que parezca que Putin se queda con el pastel y se lo come -sobre todo porque Rusia está persistiendo en los comportamientos que, por empezar, hicieron que sus relaciones con Europa se deterioraran.
Francia ha hecho un primer movimiento audaz para restablecer las relaciones con Rusia. La pelota ahora está en el terreno de Putin.