Cómo los economistas robaron la Navidad
ATENAS – Para dar la bienvenida al Año Nuevo con una mirada picaresca al enfrentamiento de ideologías económicas, se plantea la siguiente interrogante: ¿Cuál sería la visión sobre los regalos navideños que tendrían los representantes de estos confrontados bandos ideológicos? Dejando de lado la frivolidad, la respuesta revela la pomposidad y la necedad de todas y cada una de las teorías económicas.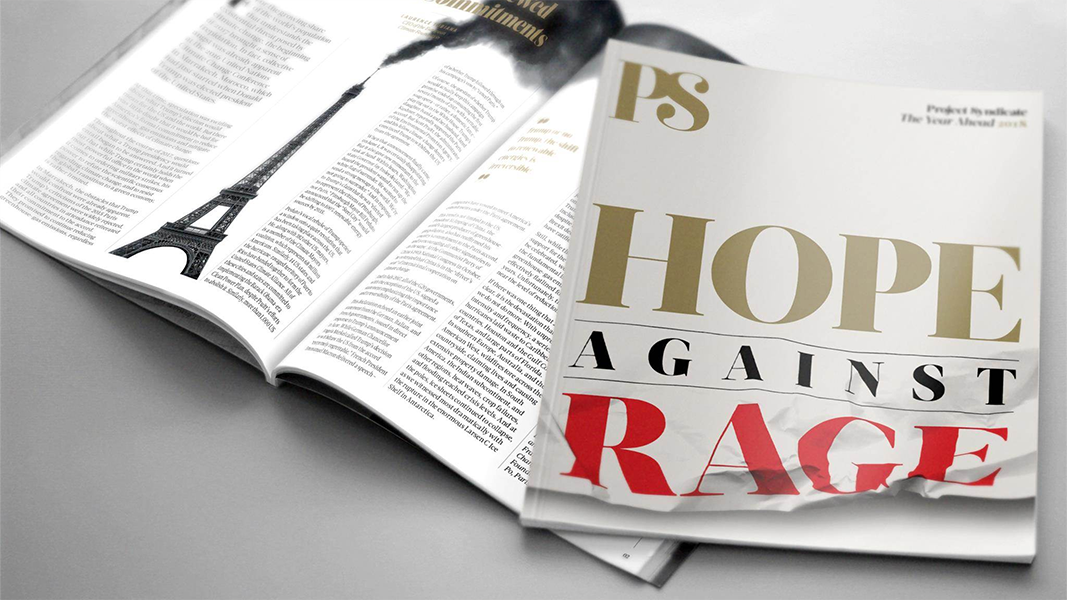 The Year Ahead 2018
The world's leading thinkers and policymakers examine what's come apart in the past year, and anticipate what will define the year ahead.
Neoclásicos: Teniendo en cuenta la opinión de los neoclásicos sobre las personas individuales, a quienes ellos consideran como algoritmos de maximización de utilidades, así como considerando también su obsesión con un paradigma de las transacciones que es impulsado puramente por las utilidades, dichos economistas neoclásicos no le ven ningún sentido a una forma fundamentalmente tan ineficiente de intercambio como lo es el intercambio de regalos navideños. Cuando Juana recibe un regalo de José que le costó a él $X, pero que le da a ella menos utilidades de las que ella ganaría de una mercancía 'Y', que se vende por $Y (que es una cantidad menor o igual a $X), Juana se ve obligada a una de dos cosas: ya sea a aceptar esta pérdida de utilidades o a emprender el costoso y usualmente imperfecto negocio de cambiar el regalo de Jack por 'Y'. En ambos casos, hay una pérdida de eficiencia involucrada.
Desde esta perspectiva, el único regalo eficiente es un sobre que contenga dinero en efectivo. Sin embargo, como en la Navidad existe la tradición de intercambiar regalos, a diferencia de obsequiar presentes de manera unilateral, ¿cuál sería el propósito del intercambio de sobres con dinero en efectivo entre José y Juana? En el caso de que dichos sobres contengan las mismas cantidades, la acción de intercambio carece de sentido. Caso contrario, el intercambio es vergonzoso para la persona que ha obsequiado menos y puede dañar irremediablemente la relación entre José y Juana. El economista neoclásico, por lo tanto, se adscribe a la hipótesis del avaro Scrooge, el personaje principal del clásico navideño escrito por Charles Dickens: el mejor regalo es no dar ningún regalo.
Keynesianos: Para evitar que las recesiones se conviertan en depresiones, una caída en la demanda agregada debe revertirse a través de una mayor inversión, misma que requiere que los emprendedores estén convencidos de que un mayor consumo absorberá completamente la producción adicional que las nuevas inversiones traerán consigo. Para estos economistas, la eliminación neoclásica del intercambio de regalos de Navidad, o incluso la contención de la generosidad navideña, serían sucesos desastrosos durante períodos de recesión.
De hecho, los keynesianos pueden llegar a argumentar que es tarea del gobierno fomentar los intercambios de regalos (siempre que los obsequios sean comprados en lugar de ser hechos a mano o producidos en casa), y estos economistas pueden aún ir más lejos e inclusive llegar a subsidiar el obsequio de regalos mediante la reducción de los impuestos a las ventas durante la temporada festiva de fin de año. Y, ¿por qué esas acciones se debiesen detener en tan sólo una única temporada festiva de fin de año? Durante tiempos de recesión, dos o tres Navidades pueden ser aconsejables (preferiblemente espaciadas a lo largo del trascurso del año).
Sin embargo, los keynesianos también enfatizan la importancia de controlar las riendas del déficit público y del consumo en general, cuando la economía está en auge. Con este fin, ellos podrían recomendar un regalo especial o un impuesto a las ventas durante la temporada festiva una vez que el crecimiento se haya recuperado, o ellos podrían, incluso, llegar a abolir la Navidad cuando el ritmo de crecimiento del PIB exceda el nivel de crecimiento consistente con el pleno empleo.
Monetaristas: Al estar convencidos de que la oferta monetaria debería ser la única herramienta de las políticas económicas del gobierno, y que se la debería usar únicamente para mantener la estabilidad de precios mediante el equilibrio de la oferta monetaria vis-á-vis la producción agregada, el banco central debería aumentar gradualmente la tasa de interés nominal una vez que termine el verano en el hemisferio norte y debería reducirla bruscamente cada mes de enero. Los cambios en las tasas de interés nominales que ellos recomiendan dependen del objetivo de inflación del banco central y de la tasa de interés real subyacente en la economía, y, según ellos, dichos cambios deberían reflejar las tasas necesarias para mantenerse al ritmo de los cambios en la demanda de consumo y para equilibrar los inventarios de los grandes minoristas. (Sí, es cierto: ¡los monetaristas son los economistas más aburridos que han caminado sobre la faz de la tierra!)
Expectativas Racionales: Estos economistas de la Escuela de Chicago no están de acuerdo ni con los keynesianos, ni con los monetaristas. A diferencia de los keynesianos, ellos creen que un estímulo fiscal proveniente de los gastos en regalos navideños durante temporadas festivas recensionarías no alentará a que los productores de regalos impulsen la producción. Los emprendedores no se dejarán engañar por la intervención gubernamental, y visualizarán que el actual aumento en la demanda de regalos será compensado, en el largo plazo, por una fuerte caída (a medida que los subsidios del gobierno se conviertan en mayores impuestos y se celebren menor cantidad de Navidades durante los buenos tiempos). Debido a que la producción y el empleo permanecen planos, los subsidios gubernamentales y las Navidades adicionales simplemente producirán más deuda y precios más altos.
Liberales de la Escuela Austríaca: Los seguidores de Friedrich von Hayek y Ludwig von Mises tienen dos objeciones principales con respecto a la Navidad. En primer lugar, está el aspecto antiliberal de la temporada navideña: el Estado no tiene ningún derecho, ni ninguna razón, para obligar a los emprendedores a cerrar sus negocios, en contra de su voluntad (durante cuatro días: 25 y 26 de diciembre, y 1 y 2 de enero) en el transcurso de una quincena. En segundo lugar, el auge de consumo prenavideño, que cada vez se prolonga más, tiende a expandir el crédito, por lo que causa burbujas en mercado de juguetes y productos electrónicos durante el otoño en el hemisferio norte, burbujas que estallarán en el mes de enero, con consecuencias potencialmente perjudiciales para el resto del año.
Empiristas: Convencidos de que la observación es nuestra única herramienta contra la ignorancia económica, los empiristas están seguros de que las únicas proposiciones teóricas defendibles son aquellas derivadas de patrones discernibles, por los cuales los cambios en variables exógenas preceden constantemente a los cambios en variables endógenas, razón por la que se establece empíricamente (por ejemplo, a través de pruebas de Granger) la dirección de la causalidad. Esta perspectiva lleva a los empiristas a la indudable conclusión de que la Navidad, y el incremento a borbotones en los intercambios de regalos, sobrevienen a causa de un aumento previo en la oferta de dinero y, ceteris paribus, a causa de una caída previa en los ahorros.
Marxistas: En las sociedades en las que las ganancias se derivan exclusivamente de la plusvalía "donada" (como parte del proceso de trabajo capitalista) por los trabajadores, misma que refleja el poder extractivo de los capitalistas (las ganancias les son legadas por los derechos propietarios unilaterales de los capitalistas sobre los medios de producción), la tradición navideña de intercambio de regalos contiene un significado dialéctico.
Por un lado, dar regalos navideños es un oasis de intercambio no vinculado al mercado que apunta a la posibilidad de la existencia de un sistema de distribución no capitalista. Por otro lado, ofrece al capital otra oportunidad para aprovechar los mejores instintos de la humanidad para maximizar las ganancias, a través de la mercantilización de todo lo que es puro y bueno acerca de la temporada festiva. Además, los puristas – aquellos que aún defienden la "ley de la caída de la tasa de ganancia (a largo plazo)" – dirían que la capacidad del capital para obtener ganancias de la Navidad disminuye de año en año, lo que consecuentemente da lugar al surgimiento de fuerzas sociales y políticas que, en el largo plazo, socavarán la temporada festiva.
Obviamente, ninguna de estas teorías tiene la posibilidad de dar cuenta de las razones por las que las personas participan, año tras año, en el ritual de dar regalos navideños. Por ello, debemos estar muy agradecidos.
Traducción del inglés: Rocío L. Barrientos.