Aprendendo as lições certas com os experimentos econômicos dos EUA
CAMBRIDGE - O debate sobre política econômica nos Estados Unidos vem se transformando por completo no espaço de apenas alguns anos. O neoliberalismo, Consenso de Washington, fundamentalismo de mercado - chame do que quiser - está sendo substituído por algo muito diferente.
Na política macroeconômica, os temores da dívida e da inflação deram lugar a uma preferência por um estímulo excessivo à economia e à minimização dos riscos à estabilidade de preços. Quanto à tributação, sai a aceitação tácita de uma corrida global rumo ao fundo do poço, e entra o estabelecimento de uma alíquota mínima global para empresas multinacionais. A política industrial, que até recentemente não podia ser mencionada em companhias mais educadas, está de volta com sede de sangue.
A lista continua. Onde as palavras-chave na política trabalhistas costumavam ser desregulamentação e flexibilidade, hoje o discurso é sobre bons empregos, correção de desequilíbrios no poder de barganha e empoderamento de trabalhadores e sindicatos. As grandes empresas de tecnologia e plataformas costumavam ser vistas como uma fonte de inovação e benefícios para o consumidor; hoje são monopólios que precisam ser regulamentados e possivelmente desmembrados. A política comercial se resumia em divisão global do trabalho e busca de eficiência; agora envolve resiliência e salvaguarda das cadeias de abastecimento domésticas.
Algumas dessas mudanças são ajustes necessários ao choque da covid-19. E talvez também sejam o inevitável retorno produzido por um período prolongado de desigualdade crescente, insegurança econômica e poder de mercado concentrado na economia americana. Mas o crédito também é devido (com razão) ao presidente Joe Biden, que trouxe uma nova equipe econômica a Washington e tem sido rápido em endossar novas ideias, apesar das críticas dos veteranos.
O modelo fundamentalista de mercado que, no passado, moldou a política econômica nos Estados Unidos e em grande parte da Europa Ocidental desde a revolução Reagan-Thatcher dos anos 80, tinha um pedigree intelectual anterior. Foi uma estirpe cultivada nos corredores da academia e popularizada por intelectuais públicos como Milton Friedman.
Desta vez, os economistas acadêmicos têm em grande medida tentado recuperar o atraso. Embora o entusiasmo do livre mercado esteja diminuindo entre economistas, não houve desenvolvimentos programáticos no estilo do keynesianismo ou do conservadorismo friedmanista. Formuladores de políticas de olho nos economistas em busca de soluções no atacado que estejam além de consertos se desapontariam.
Subscribe to Project Syndicate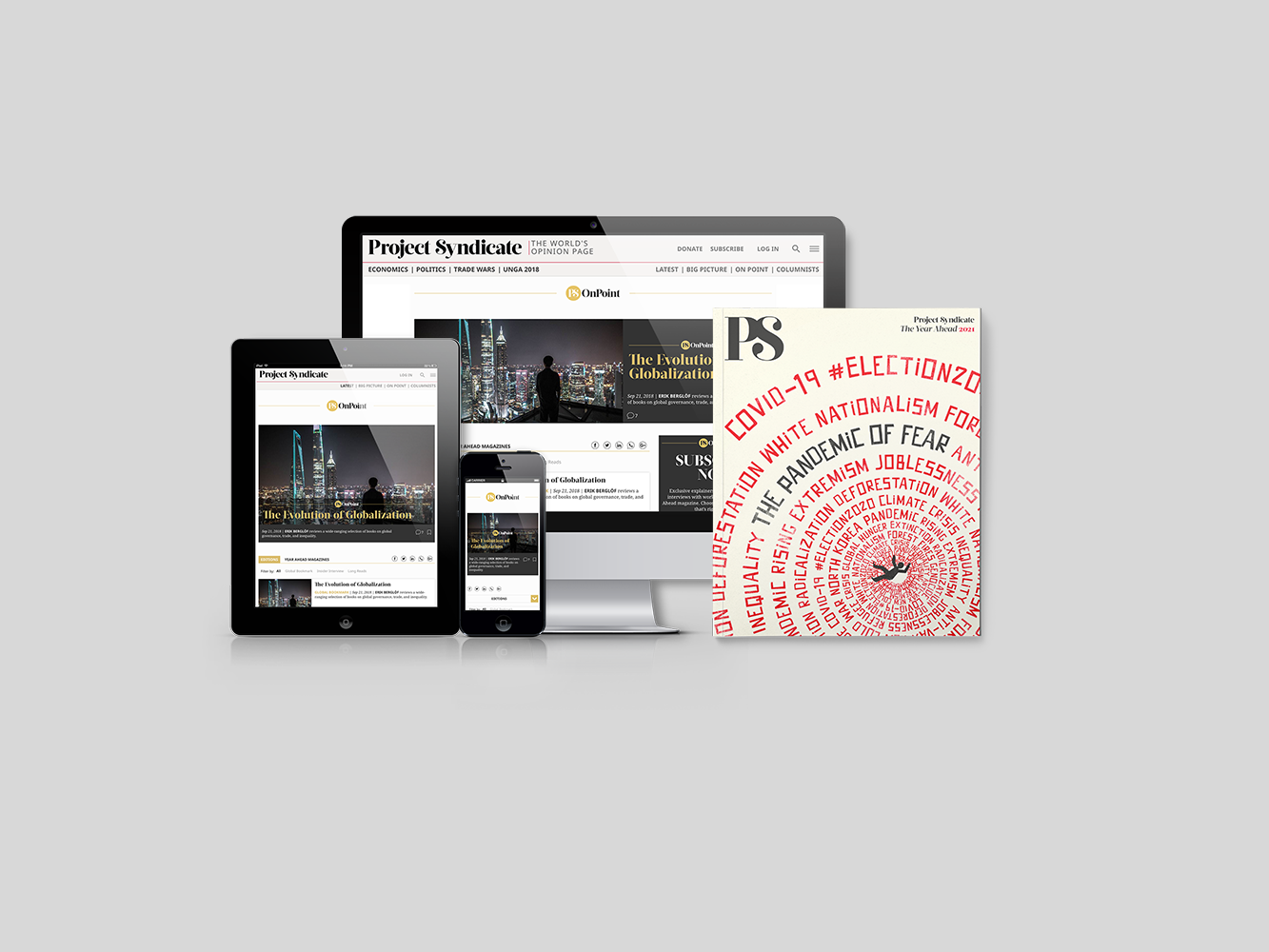 Subscribe to Project Syndicate
Enjoy unlimited access to the ideas and opinions of the world's leading thinkers, including weekly long reads, book reviews, topical collections, and interviews; The Year Ahead annual print magazine; the complete PS archive; and more – for less than $9 a month.
Ainda assim, está claro que os economistas vêm sendo afetados pela mudança no humor. Por exemplo, no retiro anual dos banqueiros centrais em Jackson Hole (Wyoming), no final de agosto, uma equipe de economistas acadêmicos do MIT, Harvard, Northwestern e Universidade de Chicago apresentou um artigo mostrando por que um salto transitório na inflação pode ser uma coisa boa. Quando os salários são rígidos para baixo - não caem tão facilmente quanto sobem -, a mudança estrutural pode ser facilitada por salários maiores nos setores da economia que experimentam uma alta na demanda. Embora isso possa fazer com que a inflação geral supere a meta do banco central, pode ser desejável mesmo assim, à medida que permita o ajuste dos salários relativos em todos os setores.
De modo semelhante, David Autor do MIT escreveu recentemente que a escassez de mão de obra nos EUA de que muitos empregadores reclamam - vagas não preenchidas porque não há trabalhadores suficientes dispostos a aceitar os empregos oferecidos - é na verdade algo bom. O problema, argumenta ele, é que a economia dos EUA produz muitos empregos "ruins", com salários baixos e poucos benefícios. Se a pandemia vem tornando os trabalhadores mais exigentes e seletivos, os empregadores são quem deveria ter de se ajustar. Em última análise, igualdade e produtividade exigem não só mais empregos, mas também empregos de melhor qualidade.
Uma virtude dos escritos de economistas acadêmicos é que eles esclarecem a natureza contingente das prioridades atuais da política econômica nos Estados Unidos. O estudo de Jackson Hole, por exemplo, mostra que a inflação temporária é uma solução aceitável apenas em condições particulares: o ajuste setorial é impulsionado por mudanças na demanda do consumidor, os salários não podem cair e o estímulo monetário não impede a mudança estrutural ao aumentar demais a lucratividade nos setores que precisam encolher. Nos países em desenvolvimento, em comparação, os salários são bastante flexíveis no emprego informal, e a expansão dos setores modernos é contida por restrições do lado da oferta. Nessas condições, é bem menos provável que o estímulo monetário ou fiscal seja eficaz.
No entanto, há o risco de que as mudanças nos EUA sejam mal interpretadas em outros países e de que os legisladores de outros países copiem cegamente os remédios dos EUA, sem prestar atenção às especificidades de suas próprias circunstâncias. Em particular, os países em desenvolvimento que carecem de espaço fiscal e precisam contrair empréstimos em moedas estrangeiras precisam ser cautelosos quanto à dependência excessiva de estímulos macroeconômicos.
O verdadeiro problema em muitos países em desenvolvimento hoje é que o modelo tradicional de industrialização voltado à exportação está perdendo força. Gerar empregos bons e produtivos exige um modelo de desenvolvimento diferente, com ênfase em serviços,  mercado interno e ampliação da classe média. E as falhas de mercado ou de governo que bloqueiam a expansão de oportunidades mais produtivas de emprego em serviços só podem ser resolvidas com remédios estruturais.
A reconsideração da política econômica nos corredores da burocracia de Washington é bem-vinda. Mas a verdadeira lição que outros países deveriam tirar dela é que a economia, como ciência social, apoia diferentes conselhos de política econômica em diferentes circunstâncias. Assim como as mudanças nas circunstâncias e nas preferências políticas nos Estados Unidos têm produzido novos remédios, outros países fariam bem em abordar seus próprios problemas e limitações.
Tradução por Fabrício Calado Moreira