Obrana podstaty demokracie
,
PAŘÍŽ – Dne 10. prosince 1948 Valné shromáždění Organizace spojených národů přijalo Všeobecnou deklaraci lidských práv, stvrzující názor, že základ každé vlády by měla tvořit "vůle lidu" – demokracie. Sedm desetiletí nato jsou však světové demokracie v ohrožení. Po čtyřnásobném zvýšení počtu demokracií od konce druhé světové války do roku 2000 jsme teď ve vytrvalém období politického úpadku. Kdysi otevřené společnosti sklouzávají k diktatuře a v mnoha zemích sílí despotické tendence.
Tyto trendy lze zvrátit, ale jedině pokud se shodneme se na příčinách uvadání demokracií a adekvátně tomu zacílíme řešení.
To se snadno řekne. Filozofka Hannah Arendtová ve své eseji "Pravda a politika" z roku 1967 poznamenala: "Svoboda názoru je fraška, není-li faktická informace zaručená a samotná fakta nejsou nesporná." Arendtové fraška se bohužel stala naší realitou.
Aby byla demokracie smysluplná, musí být lidem dostupné důvěryhodné informace vytvářené ve svobodném a pluralitním prostředí. Tento základní požadavek právě teď ale podstupuje zkoušku jako nikdy dřív. Oligarchové po celém světě skupují mediální domy, aby prosazovali své zájmy a upevňovali svůj vliv, kdežto novináři referující o otázkách jako diskriminace a korupce se střetají se zastrašováním, násilím a vraždami. Jak můžeme za takových podmínek zaručit svobodu názoru?
Od informačních a komunikačních technologií se očekávalo, že nám poskytnou více svobody, nikoli méně. Raný internet demokratizoval zpravodajství a skoncoval s dominancí tradičních vydavatelů a provládních konglomerátů. Tento počáteční příslib však vystřídala "informační džungle", v níž se dravcům s kapsami plnými peněz daří přechytračit nedomýšlivou veřejnost. Vlády dnes vedou informační války, politici využívají sociálních médií k šíření lží a firemní lobbisté snadno rozsévají klamavá sdělení. Jak nedávno zjistila studie, již uskutečnil Massachusetts Institute of Technology, falešné zprávy se na internetu šíří rychleji než ty skutečné – často podstatně rychleji.
Jednoduše řečeno, globalizace informací vychýlila rovnováhu ve prospěch těch, kteří považují klam za nástroj ovládání. Diktátoři své názory snadno exportují do otevřených společností, kdežto opačným směrem proniká obsah vzniklý za podmínek svobody jen zřídka. Tuto obtíž ještě umocňuje růst nadnárodních technologických společností, které začaly určovat strukturu veřejné sféry.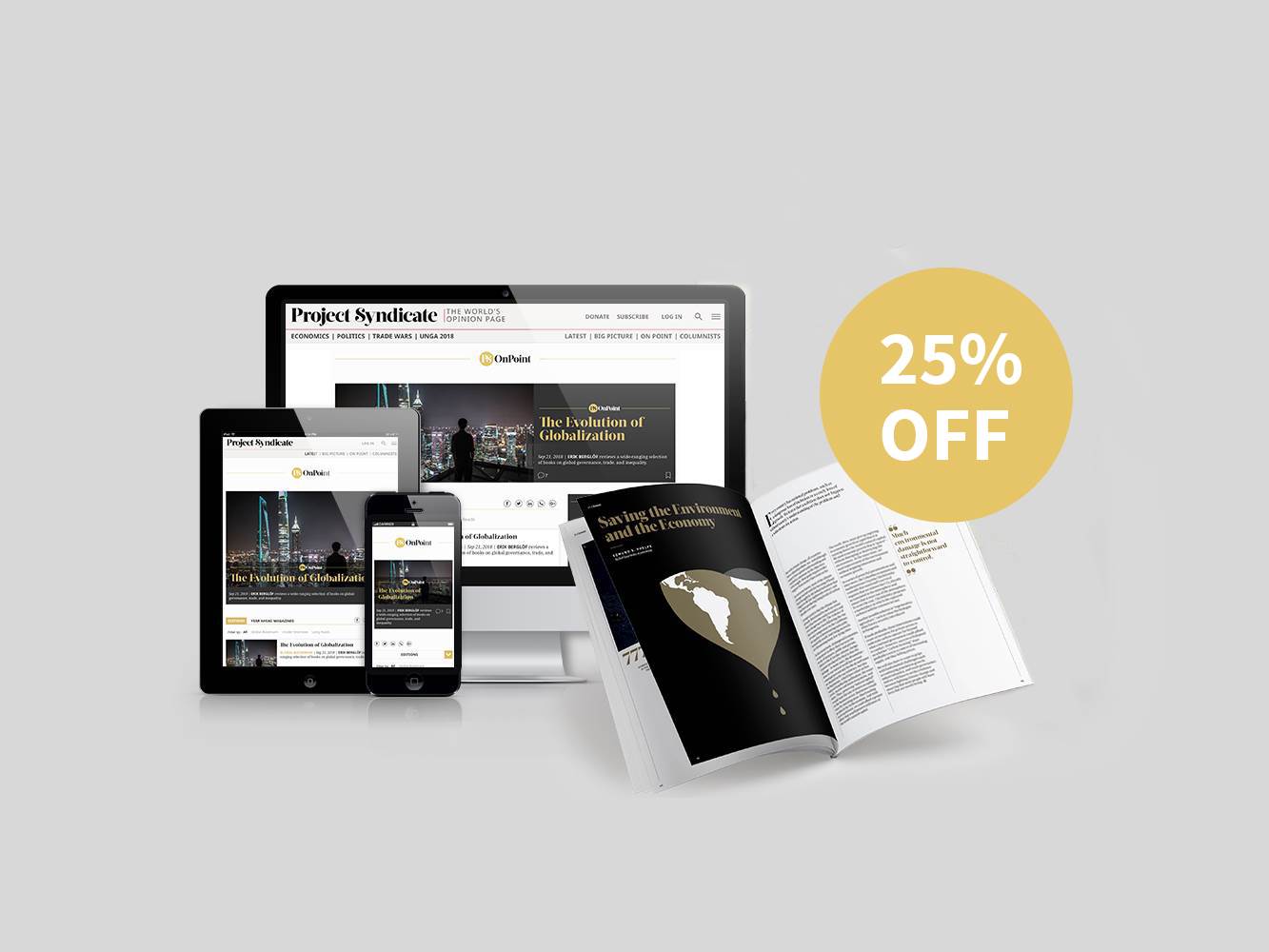 Subscribe now
For a limited time only, get unlimited access to On Point, The Big Picture, and the PS Archive, plus our annual magazine and a tote bag, for just $75.
V dějinách demokracie se vyvinuly mechanismy ke zdokonalení přesnosti a etiky žurnalistické práce. Tyto regulační pojistky, ač nedokonalé a často neviditelné, poskytují jak konzumentům, tak producentům řadu přínosů. Tempo změn v mediálním odvětví – například mezi televizí a tiskem nebo zprávami a reklamou – však rozostřilo jasné rozlišování, na němž se tato pravidla původně zakládala.
Ochrana demokratických ideálů v tomto rozporuplném prostředí je zásadní a historický úkol. Právě proto se Reportéři bez hranic (RSF) spojují s nositeli Nobelovy ceny, technologickými specialisty, novináři a aktivisty za lidská práva a zřizují Výbor pro informace a demokracii. Jako spolupředsedové této nezávislé iniciativy budeme usilovat o zacílení celosvětové pozornosti na hodnotu "svobodného a pluralitního veřejného prostoru" a nabízet řešení, která novinářům umožňují pracovat beze strachu z odvety a veřejnosti nabízejí snadný přístup k přesným informacím.
V nadcházejících týdnech sepíšeme návrh Mezinárodní deklarace o informacích a demokracii a ve spolupráci s lídry několika demokratických zemí budeme usilovat o to, abychom si zajistili podporu vlád na celém světě. Naše snahy naberou tempo v polovině listopadu, kdy se světoví lídři sejdou v Paříži, aby si připomněli 100. výročí Dne příměří a zúčastnili se Mírového fóra a Fóra o správě internetu.
Demokracii, vyrůstající z osvícenských ideálů svobody a rozumu, je třeba bránit. Demokratické vlády a občané se nesmí stávat obětí falešných zpráv, "trollů" a vrtochů despotů. Záměrem Mezinárodní deklarace o informacích a demokracii je posílit schopnost otevřených společností bojovat s autoritářskými silami.
Všichni máme to štěstí, že žijeme v době mimořádného technologického potenciálu. Naší zodpovědností však je zajistit, aby se nové způsoby sdílení informací neproměnily v nástroje útlaku. Jak v kostce říká deklarace poslání našeho výboru: "V sázce je přežití demokracie, protože bez informované, otevřené a dynamické veřejné diskuse nemůže demokracie přežít."
Z angličtiny přeložil David Daduč