Vlastenec versus prezident
NEW YORK – Byla to neobyčejná podívaná: podplukovník Alexander Vindman, americký vojenský důstojník oblečený ve slavnostní uniformě ozdobené Purpurovým srdcem, vypovídal 19. listopadu ve Sněmovním výboru pro zpravodajské služby ve věci slyšení o impeachmentu. Vindman si uvědomoval, že by si svou výpovědí mohl zničit vojenskou kariéru, ale přesto pokládal za svou povinnost vyjádřit obavy z údajné snahy prezidenta Donalda Trumpa podkopávat americké národní zájmy kvůli vlastnímu politickému prospěchu.
Všechna významná americká média vyčerpávajícím způsobem – byť často se stranickým zabarvením – popsala Trumpovu několikaměsíční snahu přesvědčit ukrajinského prezidenta Volodymyra Zelenského, aby ohlásil vyšetřování Trumpova politického soupeře Josepha Bidena a jeho syna Huntera, a popsala i dopady této snahy na americkou politiku v regionu. Na Vindmanově výpovědi tak byly mimořádné spíše reakce okolí na jeho projev vlastenectví. "Jako mladý muž," prohlásil Vindman před výborem, "jsem dospěl k rozhodnutí, že chci zasvětit život službě této zemi, která poskytla mé rodině útočiště před autoritářským útlakem. Posledních 20 let je mi ctí tuto velkou zemi zastupovat a chránit."
To vše mělo z Vindmana učinit republikánského "kluka z plakátu", když se právě tato strana běžně dovolává lásky k vlasti a velebí vojenské hrdinství. Vindman má dodnes v těle střepinu z bojového působení v Iráku. Přesto ho právě republikáni uráželi tím, že zpochybňovali jeho loajalitu. Vindman se narodil na Ukrajině židovským rodičům a v pouhých třech letech se spolu s otcem a bratry odstěhoval do USA. Republikánský advokát však naznačoval, že Vindman možná cítí zvláštní oddanost Ukrajině. Vyznamenaný podplukovník dokonce musel opravit služebně nejstaršího člena výboru, republikána Devina Nunese, poněvadž ho neoslovoval správnou hodností, a televize Fox News odvysílala cynické narážky, že je to dvojitý agent.
Zůstalo tedy na demokratech, aby Vindmanovi poděkovali za službu vlasti a za oběti, které přinesl. Důvody těchto hlubokých rozdílů v rétorice vůči vojenskému důstojníkovi s bezvadnou služební bilancí byly samozřejmě politické. Republikáni se snažili uchránit Trumpa před nařčeními, která by mohla vést k jeho sesazení funkce, a Vindman jejich úsilí podkopával tím, že tato nařčení potvrzoval.
Navzdory úsilí republikánů vrhnout stín podezření na Vindmanovu oddanost vlasti – což je běžná linie útoku vůči Židům – se zdá, že o jeho vlastenectví nelze pochybovat. Připomínal mi mého dědečka z matčiny strany Bernarda Schlesingera, britského vlastence narozeného v Londýně německým židovským přistěhovalcům. Třebaže nebyl profesionálním vojákem, poprvé se dobrovolně přihlásil do služby v armádě v roce 1915, kdy byl ještě školákem, a naposledy snad ještě v roce 1962 v době kubánské raketové krize, kdy mu museli zdvořile sdělit, že už svou oddanost královně a vlasti prokázal dostatečně.
Důvodem dědečkova vlasteneckého zápalu přitom nebyla jen skutečnost, že jako syn židovských imigrantů cítil potřebu dávat najevo loajalitu, poněvadž by ji antisemité jinak mohli zpochybnit. Jeho vlastenectví stejně jako u Vindmana pramenilo i z pocitu vděčnosti. Velká Británie jakožto jeho vlast mu poskytla bezpečí před nacistickou perzekucí. Také v Británii existoval antisemitismus: některé kluby odmítaly přijímat Židy, některé nemocnice nepřijímaly židovské stážisty a tak dále. Nikdy jsem ho však neslyšel, že by si na to stěžoval. Spíše pociťoval mimořádnou oddanost vůči institucím, které ho přijímaly, mimo jiné vůči Lékařskému sboru Královské armády, a tato věrnost se potažmo přenášela i na zemi, kde se narodil.
Subscribe now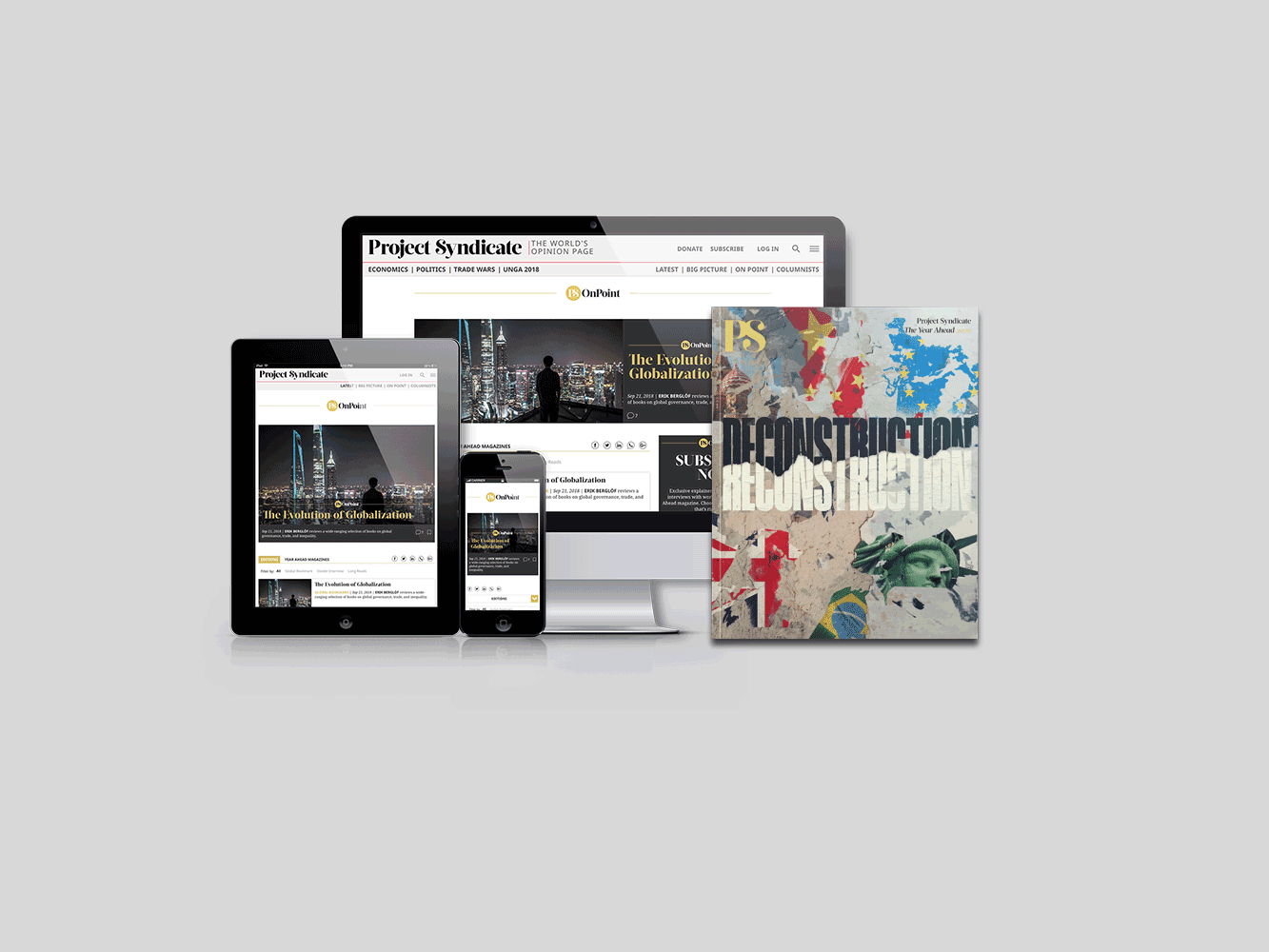 Subscribe now
Subscribe today and get unlimited access to OnPoint, the Big Picture, the PS archive of more than 14,000 commentaries, and our annual magazine, for less than $2 a week.
Vděčnost toho typu, jaký vyjadřovali Vindman a můj dědeček, se přirozeně nevyskytuje u lidí, kteří mohou svou národnost brát jako samozřejmou věc nebo jejichž státní příslušnost nemohou druzí zpochybňovat. Člověku, který nikdy nepocítil zubaté ostří diskriminace, může taková vděčnost dokonce připadat mírně odpudivá. Proč by měl být někdo vděčný za to, že náleží k určitému národu? Hrdý snad, ale vděčný? Vlastenectví založené na vděčnosti je přitom možná jeho nejsilnější formou.
Vděčné vlastenectví bychom si neměli plést se šovinistickou horlivostí, jakou projevovali někteří příslušníci národnostních menšin či obyvatelé okrajových hraničních oblastí: Napoleon z Korsiky, Hitler z rakouského pohraničí, Stalin z Gruzie. Někteří nejfanatičtější nacisté pocházeli z německy hovořících oblastí mimo svou mateřskou zemi, například z Československa nebo z Jižního Tyrolska. Takové lidi nemotivuje ani tak vděčnost jako spíše touha být uznáván většinou.
USA nabídly Vindmanově rodině útočiště před autoritářským režimem. Silnější pouto věrnosti neexistuje. Sledovat Vindmana při výpovědi znamenalo vidět největší naději pro Ameriku. Vindman stále věří, že navzdory výhrůžkám, očerňování a toxické atmosféře Trumpova Washingtonu to s ním "bude v pořádku, protože řekl pravdu".
Slova vyrytá na bronzové desce na piedestalu Sochy svobody se často citují, ale ne vždy správně chápou: "Přiveď mi své znavené, chudé, schoulené masy, jež touží svobodně dýchat." Trumpův hlavní poradce pro otázky přistěhovalectví Stephen Miller, jenž sám pochází z rodiny židovských přistěhovalců, tato slova znevažoval. Imigranti musí umět anglicky, prohlásil, a báseň "Nový kolos" z pera Emmy Lazarusové nereprezentuje "americké hodnoty".
Ve skutečnosti je proslulá báseň Lazarusové v ideálním případě apoteózou amerických hodnot. Ony schoulené masy prahnoucí po svobodě jsou pravými vlastenci. Tradičně představovali největší sílu Ameriky a ztělesňovali právě ten druh loajality, který se nejobtížněji láme. Budeme-li se ke znaveným a chudým uprchlíkům stavět tak, že je budeme hanobit jako zloděje, vrahy a násilníky, zavírat je do vězení a oddělovat je od dětí, pak neochvějná loajalita ustoupí nevraživosti, násilí, a dokonce i terorismu. V důsledku toho bude tradiční síla USA den co den podkopávána o trochu více, až nakonec nezbude nic, po čem by se dalo prahnout.
Z angličtiny přeložil Jiří Kobělka