Stop de sterfgevallen als gevolg van vervuilde lucht binnenshuis
FREETOWN, SIERRA LEONE – Ieder jaar leidt de blootstelling aan vervuilde lucht binnenshuis tot de dood van 4,3 miljoen mensen – méér dan HIV/AIDS, malaria en tuberculose samen. Die vervuilde lucht wordt geproduceerd als huishoudens gebruikmaken van ouderwetse brandstoffen – zoals brandhout, steenkool, oogstafval en kerosine – voor koken en verwarmen. Het voorkomen van door vervuilde lucht veroorzaakte sterfgevallen komt dus neer op het verwezenlijken van oplossingen om "schoon" te koken.
Toch is de wereld daar nog niet in geslaagd. In heel Afrika is bijvoorbeeld nog steeds ruim 80% van de mensen afhankelijk van biomassa als hun primaire energiebron. In mijn land van herkomst, Sierra Leone (een van de vijf landen die het meest kwetsbaar zijn voor klimaatverandering) heeft nog geen 20% van de bevolking elektriciteit, terwijl ruim 90% afhankelijk is van houtskool en brandhout om te koken. Als de huidige trends aanhouden zullen Afrikanen daar in 2050 nog steeds zulke brandstoffen voor gebruiken.
Het zou naar schatting jaarlijks $4,4 mrd kosten om in de mondiale behoeften om schoon te koken te voorzien – veel méér dan momenteel beschikbaar is. Hoewel dat geen klein bedrag is, valt het in het niet vergeleken bij de kosten van niets doen. Buiten de verwoestende gevolgen voor de menselijke gezondheid – vervuilde lucht binnenshuis is de op een na grootste oorzaak van overlijden en fysieke beperkingen in het ten zuiden van de Sahara gelegen deel van Afrika – draagt de afhankelijkheid van niet-duurzame brandstoffen jaarlijks één gigaton ofwel 2% bij aan de mondiale CO2-uitstoot.
Bovendien zijn zulke kookmethoden een belangrijke bron van zwarte koolstof, de op één na grootste veroorzaker van klimaatverandering, na CO2: alleen al het op vaste brandstoffen koken in het ten zuiden van de Sahara gelegen deel van Afrika neemt zo'n 6% voor zijn rekening van de mondiale zwarte koolstof-uitstoot. Wat de gevolgen voor het klimaat nog eens versterkt, is dat 34% van het brandhout in het ten zuiden van de Sahara gelegen deel van Afrika niet duurzaam wordt vergaard, wat aan de ontbossing bijdraagt.
Het vasthouden aan achterhaalde methoden voor koken en verwarmen komt tevens neer op een gevoelige aderlating voor de economieën. In het ten zuiden van de Sahara gelegen deel van Afrika gaat jaarlijks ongeveer 3% van het bbp verloren als gevolg van de stijging van het sterftecijfer door toedoen van vervuilde lucht, vermijdbare uitgaven aan vaste brandstoffen, tijd die verloren gaat aan het vergaren van brandhout, en milieuschade. Vrouwen en kinderen lijden hier het meest onder.
Het falen om dit probleem aan te pakken is geen weerspiegeling van ontoereikende technologie of ontoereikende middelen, maar van een gebrek aan politieke wil. Hoewel overheden en internationale actoren er hard aan hebben gewerkt om de toegang tot elektriciteit uit te breiden, hebben ze oplossingen voor schoon koken – door bijvoorbeeld gebruik te maken van elektriciteit uit duurzame energie – vaak over het hoofd gezien. Pogingen om schoon koken te bevorderen zijn grotendeels ongecoördineerd verlopen en kleinschalig geweest.
Subscribe now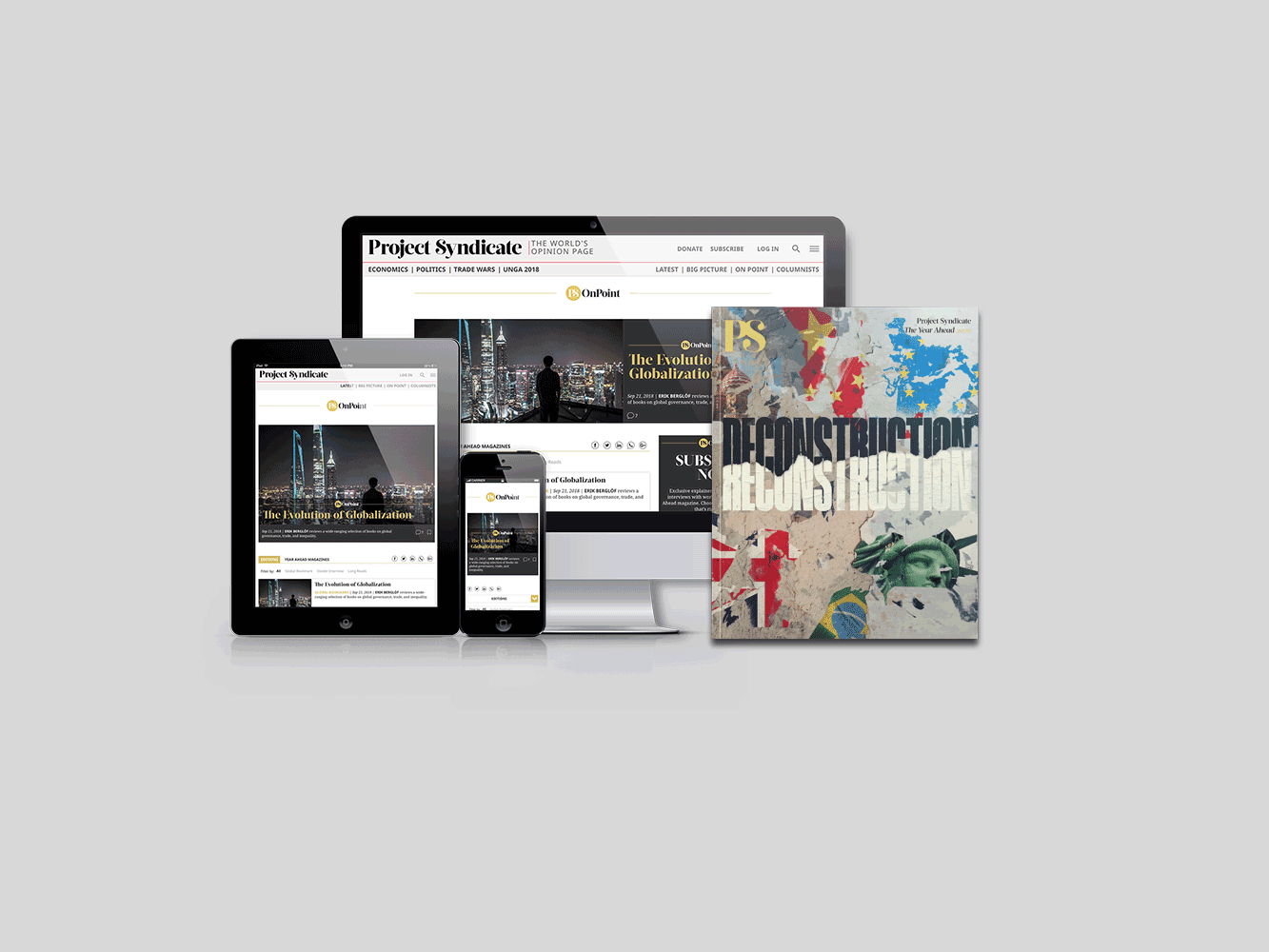 Subscribe now
Subscribe today and get unlimited access to OnPoint, the Big Picture, the PS archive of more than 14,000 commentaries, and our annual magazine, for less than $2 a week.
Een nieuw initiatief stelt zich ten doel dit te veranderen. Het Clean Cooking Fund (CCF) van de Wereldbank, gelanceerd op de klimaatactietop van de Verenigde Naties in New York in september dit jaar, zal $500 mln mobiliseren om te helpen vóór 2030 universele toegang te garanderen tot schoon koken. Dit omvat het opschalen van de productie van brandstoffen voor schoon koken, het ontwikkelen van goed-functionerende aanbodketens om die brandstoffen aan miljarden mensen te leveren, en het bevorderen van de innovatie en de verspreiding van relevante technologieën.
Met dit doel voor ogen zal het CCF middelen van de Wereldbank en andere ontwikkelingsbanken inzetten om particuliere investeringen aan te trekken, mede door nieuwe inkomstenstromen en prikkels te creëren in de waardeketens. Het CCF zal ook een obligatiemarkt ontwikkelen voor de schoon koken-sector.
Bovendien zal het CCF een mondiaal platform voor kennis en innovatie steunen, inclusief het Health and Energy Platform of Action, bijeengeroepen door de Wereldgezondheidsorganisatie, het Ontwikkelingsprogramma van de VN en de Wereldbank, in samenwerking met de civil-society organisaties Hivos en ENERGIA. Dit alles moet helpen om verifieerbare resultaten te produceren op het gebied van het aantal huishoudens met toegang tot schoon koken, en op het gebied van de impact (in hoeverre dit ten goede komt aan de gezondheid, de gendergelijkheid en het milieu).
Maar hoe veelbelovend het CCF ook is, voor de verwezenlijking van zijn doelstellingen zullen coherente beleidsstrategieën nodig zijn, onderbouwd door een krachtige en duurzame toewijding op nationaal, regionaal en mondiaal niveau. India is een land dat blijk heeft gegeven van een dergelijke toewijding.
Volgens het Energy Progress Report 2019 van de Wereldbank – dat de vooruitgang in kaart brengt op weg naar Sustainable Development Goal 7 (het garanderen van de toegang tot betaalbare, betrouwbare, duurzame en moderne energie voor iedereen) – heeft het land zijn elektrificatie-niveau aanzienlijk opgeschroefd, van 50% in 1994 naar 93% in 2017. De toegang tot schoon koken blijft daar ver bij achter – 45% in 2017 – maar laat wel aanzienlijke vooruitgang zien, omdat zij sinds 2000 is verdubbeld. En het percentage van de bevolking dat biomassa voor koken gebruikt is gedaald van 64% in 2010 naar 59% in 2015.
Deze verandering is ten dele het gevolg van de uitbreiding van de toegang tot vloeibaar petroleumgas (LPG). In 2016 werd India de op twee na grootste importeur ter wereld van LPG, na China en Japan. In dat jaar lanceerde de regering ook het Pradhan Mantri Ujjwala Yojana-programma, met het doel om in 2019 de LPG-toegang te verzekeren voor 50 miljoen huishoudens die in armoede leven. Vorig jaar werd die doelstelling al verwezenlijkt en werd het programma uitgebreid naar 80 miljoen gezinnen. Andere landen, zoals Cambodja en Indonesië, hebben ook aanzienlijke vooruitgang geboekt als het gaat om de toegang tot LPG en andere brandstoffen voor schoon koken.
Het is nu belangrijk dat wordt voortgebouwd op deze winst, terwijl de strategieën die succes hebben geboekt worden aangepast aan andere contexten, met name in Afrika. Met dit doel voor ogen moet de VN de leiding nemen bij het propageren van een multi-stakeholder-benadering, op basis van sterke publiek-private partnerschappen. Een dergelijke aanpak heeft al eerder gewerkt, waardoor miljarden dollars aan investeringen in duurzame energie en energiebesparing werden vrijgemaakt. Hij zou opnieuw kunnen werken – en miljoenen levens kunnen redden.
Vertaling: Menno Grootveld