Proč nezavládne žen-min-pi
TOKIO – V dystopickém sci-fi filmu Blade Runner 2049 město Los Angeles za 32 let od současnosti vypadá hodně jako dnešní čínské megapole: šedivé, znečištěné a opanované výškovými budovami s blikajícími neonovými reklamami. Divák se nikdy mnoho nedozví o vnějším světě, natož o tom, v jaké měně se s inzerovaným zbožím obchoduje. Je stále dominantní americký dolar, převzala žezlo čínská žen-min-pi, nebo si globální převahu vydobyla některá jiná měna?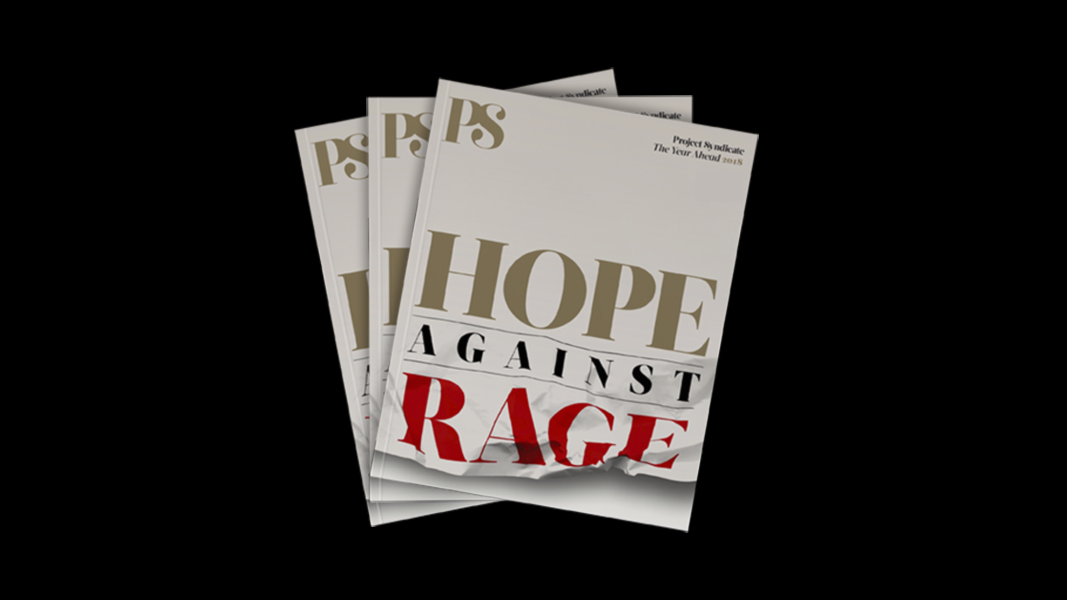 The Year Ahead 2018
The world's leading thinkers and policymakers examine what's come apart in the past year, and anticipate what will define the year ahead.
Prezident USA Donald Trump se zdá odhodlaný zajistit, aby se Amerika ze své světové vůdčí role alespoň částečně stáhla. Měna ale může zůstat celosvětově dominantní i poté, co její vydávající země ztratí hospodářskou, finanční a geopolitickou hegemonii, jako v případě britské libry v meziválečném období. Také dnes by svět měl očekávat, že americký dolar zůstane ještě dlouhou dobu hlavní rezervní měnou, užívanou k fakturaci a úhradám mezinárodních obchodů.
Z hlediska mezinárodní finanční diplomacie však postavení dolaru nemusí být tak pevné. Otázkou je, zda konec "dolarové diplomacie", jejž předpovídá ekonom Barry Eichengreen, bude nutně znamenat vznik diplomacie žen-min-pi.
Tvůrci čínských politik si už od 90. let dělají naděje na rozvoj úlohy žen-min-pi v mezinárodním finančnictví s cílem upevnit geopolitické postavení Číny. V posledních letech čínské vedení vyvíjí soustředěné úsilí tuto ambici naplnit, zejména internacionalizací čínské měny.
Finance denominované v žen-min-pi však nejsou ani zdaleka připravené s dolarovými financemi soupeřit, natož je konkurenčně ohrozit. Ve skutečnosti jüan v mezinárodním finančnictví stále zaostává za dalšími rezervními měnami (americkým dolarem, eurem, japonským jenem a britskou librou) o tolik, že se mezinárodní měnová soustava v čele s žen-min-pi zdá do poloviny století zhruba stejně pravděpodobná jako dystopie ve stylu Blade Runner 2049.
Jedním z důvodů pokračující slabosti žen-min-pi v mezinárodním finančnictví je, že i přes značný pokrok od roku 2010 zůstává nedopečenou mezinárodní měnou. Mimo určené zahraniční trhy je žen-min-pi nelikvidní a nesměnitelná. Její váha v portfoliích mezinárodních investorů je tudíž nepatrná.
I samotná Čína používá žen-min-pi jen asi ve čtvrtině svého mezinárodního obchodu a její mezinárodní finance zůstávají denominované v dolarech. Nejcennější čínské akciové společnosti – Alibaba, Baidu a Tencent – jsou kotované v Hongkongu, kde jsou oceněné buď v amerických, nebo hongkongských dolarech. Konečně v dolarech je většina svižně se rozrůstajících čínských půjček a zahraničních investic.
Nejzávažnějším důvodem, proč nelze očekávat, že se v dohledné době vyvine mezinárodní finanční systém, jemuž by vévodila žen-min-pi, však tkví v tom, že čínští lídři nikdy neprojevili vytrvalé odhodlání rozvíjet jüan jako skutečnou alternativu k dolaru. Místo toho se drží kooperativního přístupu k reformě mezinárodní měnové soustavy, která by, argumentují, neměla záviset na žádné jednotlivé měně.
Podle Číňanů má být budoucnost mezinárodního měnového systému taková, aby bylo na výběr z více národních měn – co se týče fakturace, úhrad a alokace aktiv – a systém tak byl méně exponovaný vůči národní politice. Navíc jelikož by likviditu tvořilo víc centrálních bank a mezinárodní finanční centra by nabízela sloučené fondy těchto zdrojů, znamenal by takový systém nižší riziko hotovostních tísní. Čína už experimentuje s rozvojem zahraničních trhů s žen-min-pi v klíčových finančních centrech, aby tak překonala omezenou likviditu své měny.
Aby svět vytvořil systém opřený o více měn, musel by však provést dalekosáhlé reformy mezinárodních institucí. Právě na to poukázal guvernér Čínské lidové banky Čou Siao-čchuan, když ve svém projevu v roce 2009 zpochybnil názor, že zaručit fungování mezinárodní měnové soustavy mohou prostřednictvím dolaru jedině USA.
Jak Čou upozornil, oporou měnové dominance amerického dolaru jsou brettonwoodské instituce, vytvořené po druhé světové válce. Reforma mezinárodního měnového systému tedy znamená reformu řízení multilaterálních finančních institucí – což je argumentace, kterou Čína loni zdůraznila během svého předsednictví G20.
Jak budou ze světové scény ustupovat USA a bude krystalizovat multipolární globální řád, mezinárodní měnová soustava se dost možná transformuje – leč pravděpodobně ne v soustavu v čele s žen-min-pi. Ani Čína neočekává – ať už kvůli slabosti, která je vlastní jejímu mezinárodnímu finančnictví, anebo protože chápe, že skutečně mezinárodní měnu musí víc pohánět trhy, než by bylo možné u vládou řízené žen-min-pi –, že v brzké době nadejte věk diplomacie žen-min-pi.
Z angličtiny přeložil David Daduč