Две стороны китайского ВВП
ЧИКАГО – Экономические новости о Китае излишне фокусируются на общих размерах ВВП и в недостаточной мере – на подушевом ВВП, а это намного более показательный индикатор. Такое искажение в освещении событий приводит к важным последствиям, потому что эти два индикатора рисуют совершенно разные картины нынешней экономической и политической ситуации в Китае. Они привлекают наше внимание к совершенно разным вопросам.
Быстрый поиск во всех англоязычных изданиях в базе данных ProQuest за десятилетний период с 2011 по 2021 годы показывает, что ВВП Китая обсуждался в 20915 статьях, но лишь в 1163 из них упоминался подушевой ВВП. Доля таких статей была даже ниже в восьми крупнейших, самых элитных газетах («New York Times», «Wall Street Journal», «Washington Post» и т.п.): здесь китайский ВВП упоминался в 5963 статьях, но только в 305 речь шла о подушевом показателе.
В 2019 году ВВП Китая (измеряемый по рыночному обменному курсу) составил $14 трлн, став вторым крупнейшим в мире и уступив лишь ВВП США ($21 трлн), при этом Япония заняла третье место ($5 трлн). Общий размер ВВП показывает общее количество ресурсов (включая налоговую базу), доступных правительству. Это полезно при обсуждении размеров государственных инвестиций Китая, например, в космическую программу или военный потенциал. Но этот индикатор намного меньше говорит нам о повседневной жизни китайцев.
Именно поэтому экономисты обычно больше интересуются подушевым ВВП Китая или его подушевыми доходами, чем общим размером ВВП. И здесь главный вывод таков: Китай остаётся бедной страной, несмотря на феноменальный рост общего размера ВВП в течение четырёх последних десятилетий.
Подушевой ВВП Китая в 2019 году равнялся $8242; по этому показателю страна находилась между Черногорией ($8591) и Ботсваной ($8093). Между тем, китайский подушевой ВВП по паритету покупательной способности (когда доходы корректируются с учётом стоимости жизни) составлял $16804. Это меньше среднемирового показателя ($17811) и ставит Китай на 86 место в мире – между Суринамом ($17256) и Боснией и Герцеговиной ($16289). Напротив, подушевой ВВП по паритету покупательной способности в США и ЕС равнялся $65298 и $47828 соответственно.
Чтобы понять масштабы нищеты в Китае, нам нужно также вспомнить об уровне неравенства среди его огромного населения. Неравенство доходов в Китае, измеряемое в виде коэффициента Джини, сегодня схоже с уровнем неравенства в США и Индии. А поскольку в Китае живут 1,4 млрд человек, неравенство в этой стране означает, что здесь по-прежнему сотни миллионов людей являются малоимущими.
Subscribe to Project Syndicate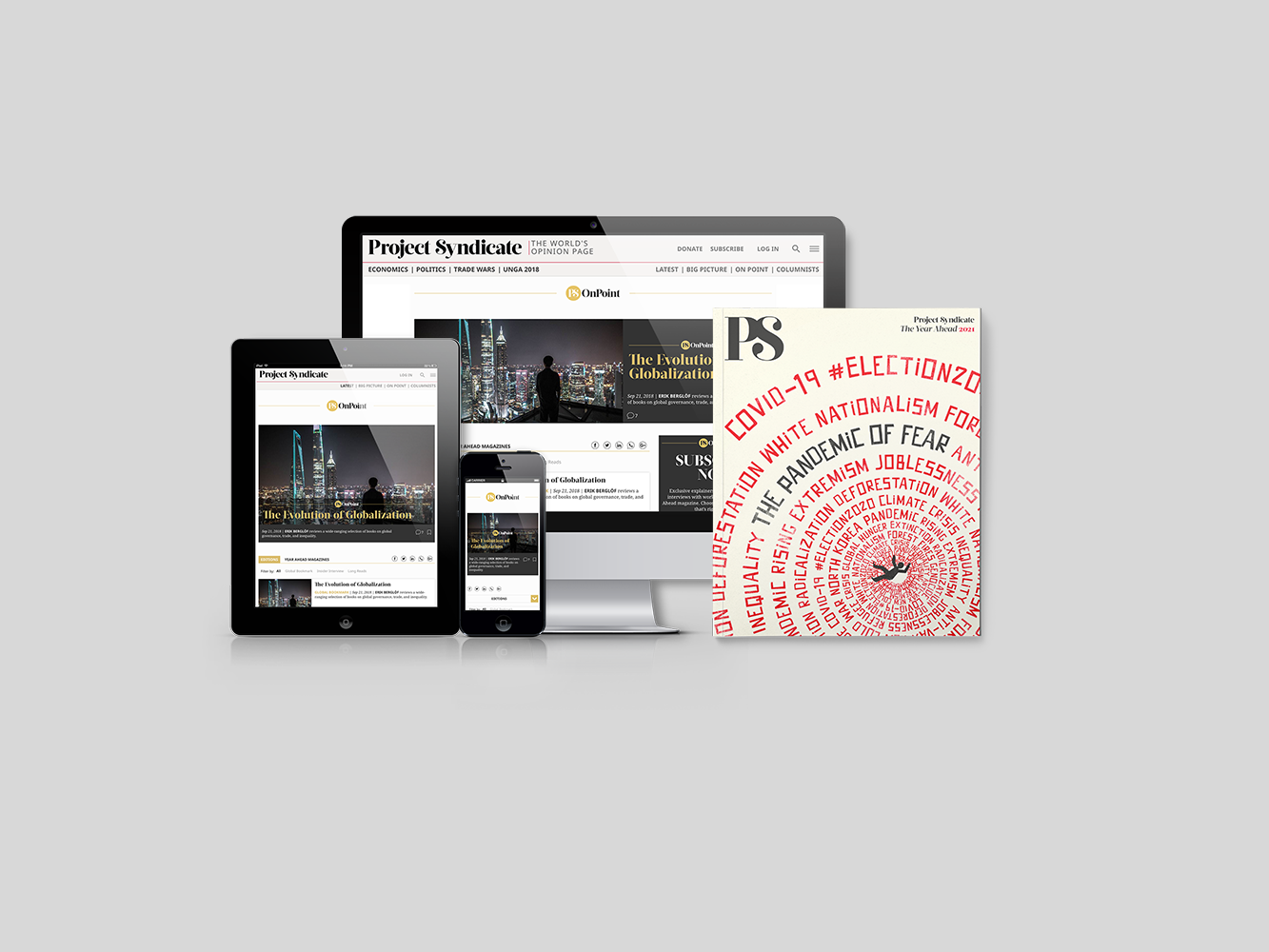 Subscribe to Project Syndicate
Enjoy unlimited access to the ideas and opinions of the world's leading thinkers, including weekly long reads, book reviews, topical collections, and interviews; The Year Ahead annual print magazine; the complete PS archive; and more. All for less than $9 a month.
Китайское правительство заявляет, что около 600 млн человек получают ежемесячный доход на уровне около 1000 юаней ($155), что соответствует годовому доходу в размере $1860. Из этих людей 75,6% живут в сельской местности.
Чтобы покинуть ряды беднейших государств мира, Китаю следует значительно повысить доходы части населения, размеры которого примерно равны всему населению стран Африки южнее Сахары (кстати, средний уровень доходов в этих стран примерно такой же –  $1657). Китайское правительство знает, что оно обязано сделать это ради сохранения народной поддержки. При прочих равных оно как минимум ещё поколение будет занято задачей увеличения внутренних доходов.
Но в политике прочие редко оказываются равными, а правительство может расширять свою народную поддержку способами, которые не способствуют экономическому росту. Например, китайские власти акцентируют внимание на своей роли в защите населения от внешних, безличных сил, таких как землетрясения или пандемия Covid-19. А в последнее время оно также заняло более решительную позицию в территориальных спорах в Южно-Китайском море и на китайско-индийской границе.
Западные страны отреагировали на эти и другие китайские действия различными мерами. США усиливают военное присутствие в Южно-Китайском море; Китаю также грозят экономические санкции и бойкот Зимней Олимпиады 2022 года в Пекине из-за озабоченности состоянием прав человека в стране.
Как показывает опыт, санкции, бойкоты и военное давление вряд ли помогут достичь заявленных целей. Например, Россия находится под западными экономическими санкциями с 2014 года (а администрация президента США Джо Байдена недавно объявила о новых санкциях), но Кремль продолжает политику оккупации восточно-украинского региона Донбасс. Точно так же бойкот московской Олимпиады-1980 и игр в Лос-Анджелесе в 1984 году мало повлиял на обе стороны, противостоявшие друг другу в Холодной войне.
Напротив, военная агрессия часто провоцирует политический отпор в стране, ставшей её жертвой, и усиливает поддержку действующего правительства. Экономические санкции могут создавать аналогичный эффект, укрепляя общественную поддержку более жёсткой политики.
Этот эффект отпора легко увидеть сегодня в Китае. Многие китайцы считают, что Запад стремится подтвердить своё политическое господство, и видят в этом болезненное напоминание о временах колониализма и Второй мировой войны, когда Китай потерял 20 млн человек (больше, чем любая другая страна в мире за исключением СССР). Сильные эмоции, которые вызывает западная политика в отношении Китая, затмевают тот факт, что некоторые китайские действия создают проблемы для Индии, Вьетнама и Индонезии, которые тоже страдали от жестокой колониальной политики.
Эта эмоциональная реакция отвлекает внимание от важных внутренних проблем, в том числе необходимости повышать доходы. Большинство китайских бедняков очень далеки от пограничных споров или международных спортивных мероприятий, но именно на них ляжет основное бремя любого побочного ущерба.
Для эффективного взаимодействия с Китаем другие страны должны помнить: вопреки первым впечатлениям, перед ними далеко не экономический монолит. Китай – это страна со вторым крупнейшим в мире размером ВВП, но за этими цифрами стоят сотни миллионов людей, которые просто хотят перестать быть нищими.