Las dos caras del PIB chino
CHICAGO – Los informes económicos sobre China se centran demasiado en el PIB total y no lo suficiente en el PIB per capita, que es el indicador más revelador. Y esta cobertura sesgada tiene importantes implicancias, porque los dos indicadores pintan paisajes considerablemente diferentes de la situación económica y política actual de China. También centran nuestra atención en diferentes cuestiones.
Una búsqueda rápida en todos los medios de noticias en inglés en la base de datos ProQuest para el período de diez años de 2011-21 demuestra que 20.915 artículos discutían el PIB de China, mientras que sólo 1.163 mencionaban su PIB per capita. La diferencia era proporcionalmente mayor, inclusive, entre las ocho publicaciones más grandes y más elitistas, entre ellas el New York Times, el Wall Street Journal y el Washington Post, donde 5.963 artículos se referían al PIB chino y sólo 305 analizaban la medida per capita.
En 2019, el PIB de China de 14 billones de dólares(medido a tipos de cambio de mercado)
era el segundo más grande del mundo, después del de Estados Unidos (21 billones de dólares) y por encima de Japón (5 billones de dólares), que ocupaba el tercer lugar. El PIB agregado refleja los recursos totales –incluida la base tributaria- que tiene un gobierno a su disposición. Esto es útil para pensar en el tamaño de las inversiones públicas de China, como en su programa espacial o capacidad militar. Pero tiene mucho menos incidencia en la vida cotidiana del pueblo chino.
A la mayoría de los economistas, por lo tanto, les preocupa más el PIB per capita de China, o el ingreso por persona, que la medida agregada. Y la principal conclusión aquí es que China sigue siendo un país pobre, a pesar de su crecimiento fenomenal del PIB en las últimas cuatro décadas.
El PIB per capita de China en 2019 era 8.242 dólares, lo que colocaba al país entre Montenegro (8.591 dólares) y Botsuana (8.093 dólares). Su PIB per capita en términos de paridad de poder adquisitivo (PPA) –con el ingreso ajustado para reflejar el costo de vida- era 16.804 dólares. Esto está por debajo del promedio global de 17.811 dólares y coloca a China en el puesto 86 en el mundo, entre Surinam (17.256 dólares) y Bosnia y Herzegovina (16.289 dólares). Por el contrario, el PIB per capita en términos de PPA en Estados Unidos y la Unión Europea es 65.298 dólares y 47.828 dólares respectivamente.
Subscribe to Project Syndicate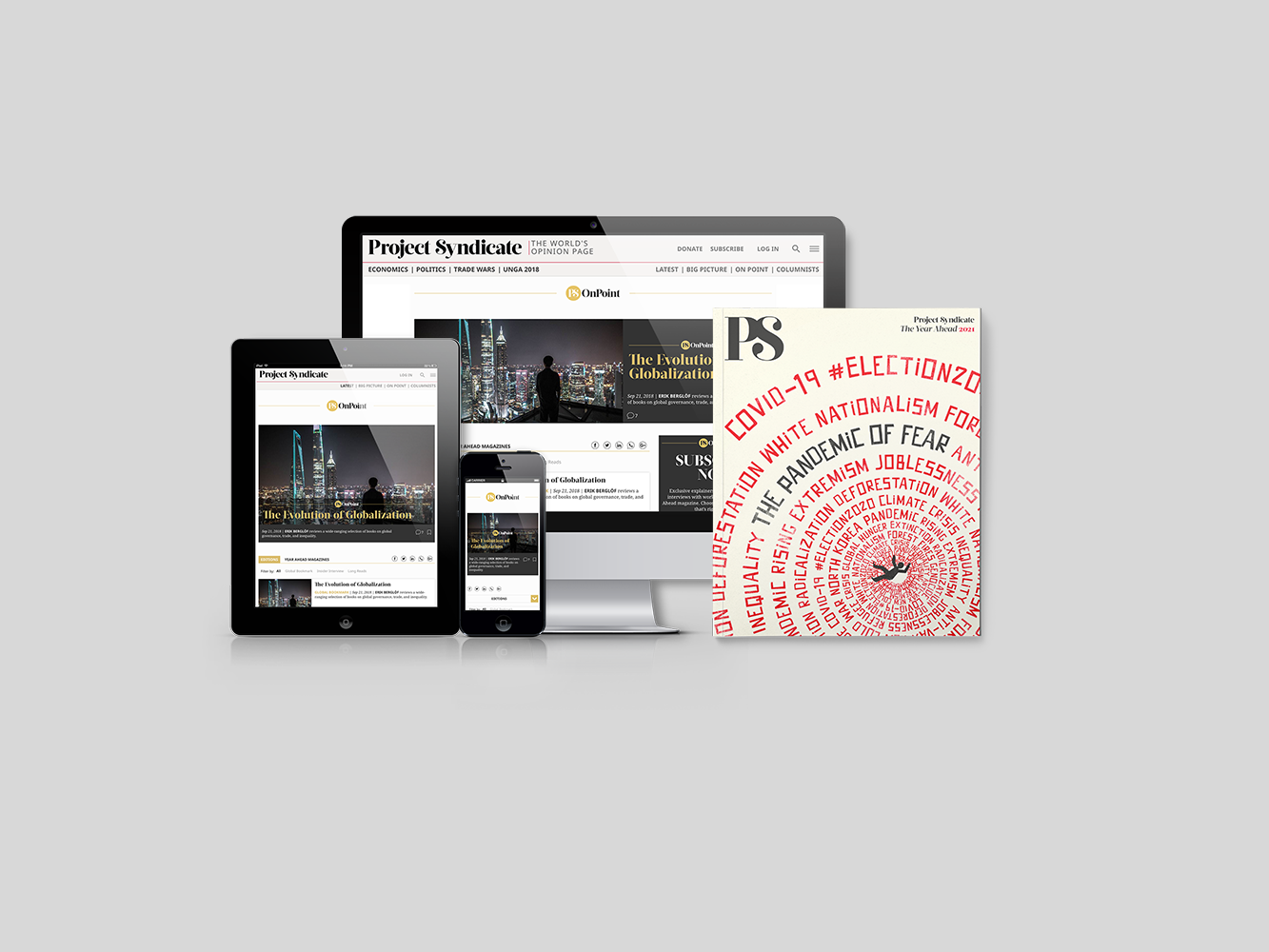 Subscribe to Project Syndicate
Enjoy unlimited access to the ideas and opinions of the world's leading thinkers, including weekly long reads, book reviews, topical collections, and interviews; The Year Ahead annual print magazine; the complete PS archive; and more. All for less than $9 a month.
Para entender la magnitud de la pobreza en China, también necesitamos considerar el grado de desigualdad en su gran población. El nivel actual de desigualdad de ingresos de China (medido por el coeficiente Gini) es similar al que se encuentra en Estados Unidos e India. Dado que 1.400 millones de personas viven en China, la desigualdad del país implica que todavía existen cientos de millones de chinos empobrecidos.
El gobierno chino ha dicho que 600 millones de personas tienen un ingreso mensual de apenas 1.000 yuanes (155 dólares), equivalente a un ingreso anual de 1.860 dólares. De estas personas, el 75,6% vive en zonas rurales.
Para abandonar las filas de los países más pobres del mundo, China debe impulsar significativamente los ingresos de una población aproximadamente del tamaño del África subsahariana, y con un ingreso promedio similar de 1.657 dólares. Y el gobierno chino es consciente de que debe hacerlo para mantener el apoyo popular. Si no intervienen otros factores, estará preocupado durante al menos otra generación por la necesidad de aumentar los ingresos domésticos.
Pero en política rara vez no intervienen otros factores y los gobiernos también pueden impulsar su respaldo popular de otras maneras que no alimentan el crecimiento económico. El gobierno chino, por ejemplo, enfatiza su rol al defender a la población de fuerzas externas o impersonales, como los terremotos o la pandemia del COVID-19. Recientemente también ha adoptado una postura asertiva con respecto a las disputas territoriales en el Mar de la China Meridional y en la frontera entre China e India.
Los países occidentales han respondido a estas y otras acciones chinas de diferentes maneras. Estados Unidos está aumentando su presencia militar en el Mar de la China Meridional, mientras que China también enfrenta la amenaza de sanciones económicas y un boicot de los Juegos Olímpicos de Invierno de Beijing 2022 por cuestiones vinculadas a los derechos humanos.
La experiencia sugiere que es poco probable que las sanciones, los boicots y la presión militar alcancen sus objetivos planteados. Rusia, por ejemplo, ha enfrentado sanciones económicas occidentales desde 2014 –y la administración del presidente norteamericano, Joe Biden, reciente anunció más medidas punitivas–, pero el Kremlin ha persistido en su política de ocupación en la región Donbas al este de Ucrania. De la misma manera, los boicots de las Olimpíadas de Moscú de 1980 y de los Juegos en Los Ángeles en 1984 tuvieron poco efecto en los dos bandos de la Guerra Fría.
Por el contrario, la agresión militar muchas veces provoca una reacción política en el país objetivo y fortalece el respaldo de su gobierno. Las sanciones económicas pueden tener efectos similares y solidificar a la opinión pública detrás de más políticas de línea dura.
El efecto negativo hoy se puede observar fácilmente en China. Muchos chinos piensan que Occidente intenta reafirmar un predominio político y les rememoran recuerdos dolorosos del colonialismo y de la Segunda Guerra Mundial, cuando China perdió 20 millones de personas, más que cualquier país excepto la Unión Soviética. Las fuertes emociones desatadas por las políticas occidentales hacia China eclipsan el hecho de que algunas de las acciones de China molestan a países como India, Vietnam e Indonesia, que también sufrieron políticas coloniales brutales.
Estas reacciones emocionales también distraen la atención de cuestiones domésticas importantes, sobre todo la necesidad de impulsar los ingresos. Los pobres de China, a quienes, en su mayoría, poco les deben importar las disputas fronterizas o los eventos deportivos internacionales, cargarán con el peso de cualquier daño colateral.
Para relacionarse de manera efectiva con China, otros países deberían recordar: contrariamente a las primeras impresiones, no es un monolito económico. Detrás del segundo PIB más alto del mundo hay cientos de millones de personas que sólo quieren dejar de ser pobres.