China realmente puede crecer más rápido
BEIJING – En noviembre señalé que desde la crisis financiera de hace una década, China ha permitido que el crecimiento anual de su PIB cayese gradualmente desde cerca de un 10% a alrededor de un 6%. Planteé que, si bien era adecuado un declive, ya es tiempo de manejar la desaceleración con medidas expansionistas en lo monetario y fiscal. Inesperadamente, mi opinión encendió un acalorado debate entre influyentes economistas chinos.
Muchos han rechazado mi propuesta con una larga lista de justificaciones. Para comenzar, argumentan, China ya ha usado medidas de este tipo para estimular el crecimiento, con éxito limitado. Y hay pocas razones para creer que esta vez sería diferente, ya que la economía china ha llegado a una "nueva normalidad" de crecimiento más lento, debido a factores estructurales de largo plazo como el envejecimiento de la población. Las medidas expansionistas fiscales y monetarias incluso podrían empeorar las cosas, ya que tendrían el potencial de obstaculizar reformas estructurales del lado de la oferta, como apoyar a "firmas zombis" ineficientes.
Mis críticos plantean que, en el mejor de los casos, tomar medidas de estímulo monetario y fiscal acabaría con el margen de maniobra para políticas de China, lo que no sería el escenario de inicio más óptimo. Puesto que el agregado monetario amplio (M2) de China ya es muy alto con respecto a su PIB, aplicar políticas monetarias expansionistas no llevaría a un aumento de la inversión y el consumo, sino a inflación, burbujas de activos y un mayor riesgo financiero.
Siempre según mis críticos, en el frente fiscal los gobiernos locales pueden haber acumulado grandes "deudas ocultas" –por un total de más de CN¥40 billones ($6 billones), de acuerdo con algunas estimaciones-, que elevan radicalmente los riesgos de una expansión fiscal. Más aún, insisten, hay poco margen para inversión en infraestructura.
Son argumentos que no carecen de base. De hecho, yo mismo sostuve opiniones semejantes en el pasado. Pero tras presenciar la ralentización de la economía trimestre tras trimestre a lo largo de los últimos diez años, tengo la fuerte convicción de que los economistas chinos deberían reevaluar su enfoque ortodoxo sobre el manejo macroeconómico.
Considérese el argumento de la "nueva normalidad". Ningún observador informado plantearía que China puede recuperar un crecimiento de dos dígitos en un futuro próximo, pero no está para nada claro que haya factores estructurales que hayan empujado su potencial de crecimiento por debajo del 6%. No hay datos que muestren los efectos de, digamos, el envejecimiento de la población sobre el crecimiento. De hecho, las estimaciones del crecimiento potencial de China han probado ser muy poco fiables, debido a problemas metodológicos y estadísticos.
Subscribe now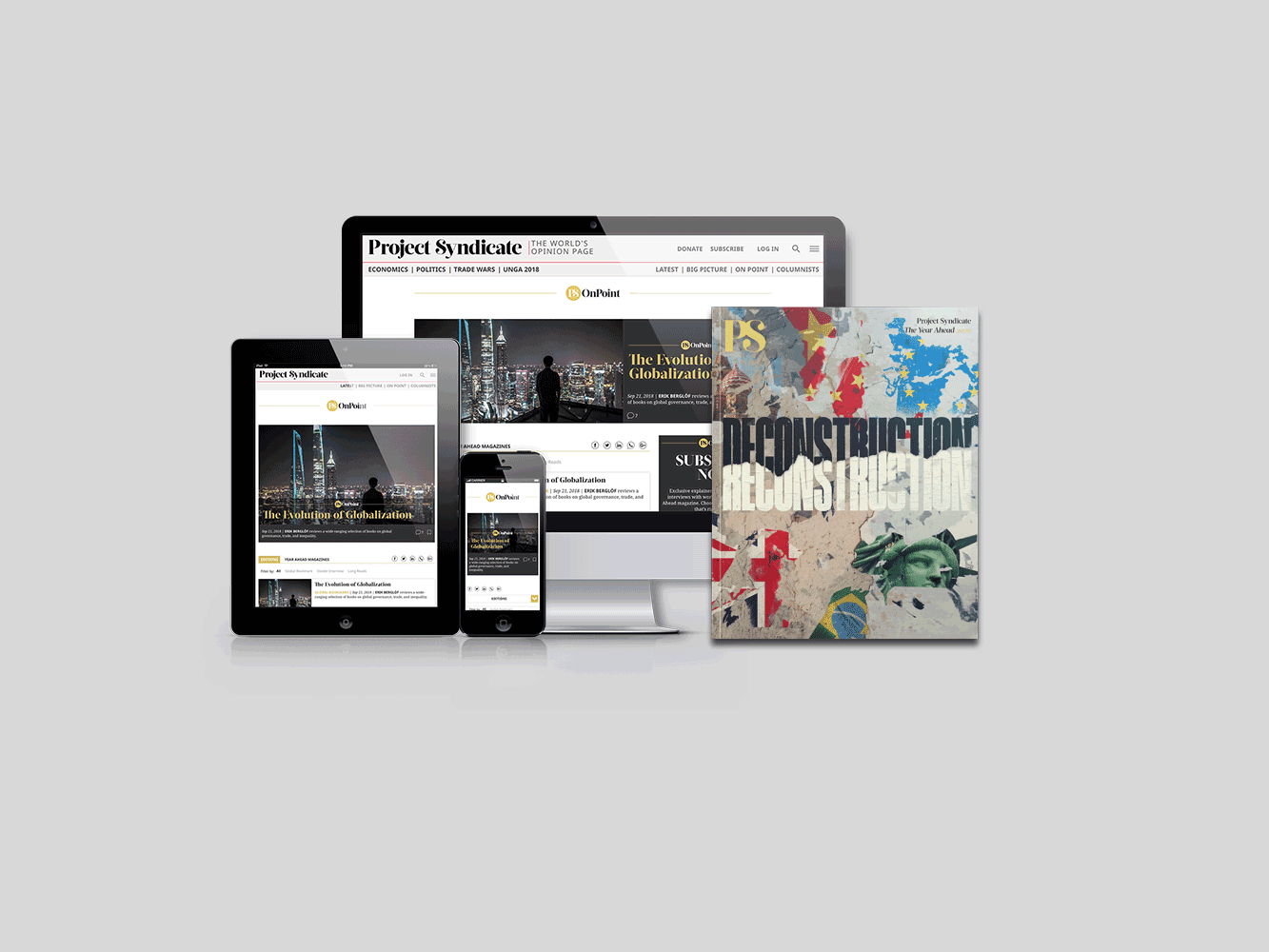 Subscribe now
Subscribe today and get unlimited access to OnPoint, the Big Picture, the PS archive of more than 14,000 commentaries, and our annual magazine, for less than $2 a week.
No señalé la tasa de crecimiento específica a la que China debería apuntar, ya que sencillamente no la sé. Mi punto era que el gobierno chino debiera intervenir para evitar que el crecimiento se siga ralentizando. Y sigo teniendo la misma opinión.
Sea cual sea el potencial de la economía, la evidencia indica que China no lo está aprovechando. En la última década, su índice de precios al consumidor ha girado en torno al 2%, y su índice de precios de la producción fue negativo por 54 meses consecutivos a partir de marzo de 2012, volviendo a negativizarse en julio pasado. Una inflación tan persistentemente baja, junto con una considerable capacidad en exceso, implica que hay espacio para un mayor crecimiento.
Pero, ¿hay margen para medidas expansionistas en lo fiscal y monetario? Mis críticos tienen razón al decir que la posición fiscal china es peor de lo que indican las estadísticas oficiales. Pero no ven que sigue siendo mucho más sólida que las de la mayoría de las economías desarrolladas, e incluso de China misma a fines de los años 90, cuando según el Banco Mundial sus pasivos contingentes alcanzaron entre el 74% y el 107% del PIB.
En esos años, China impulsó una política fiscal expansionista de todos modos y, en parte gracias a ello, pudo crecer hasta alcanzar una posición fiscal más sólida. Hoy podría lograr algo similar, especialmente si se considera la alta demanda de bonos estatales chinos (por parte del público, los bancos comerciales y otras instituciones financieras), lo que significa que los costes de financiamiento de la deuda se pueden mantener bajos.
Los riesgos inflacionarios que enfrenta China también se han exagerado. Como ha demostrado Japón, una alta proporción de M2 a PIB no necesariamente implica alta inflación, especialmente si, como ocurre en China hoy, es el resultado de altos niveles de ahorro (mantenidos en cuentas de ahorro no inflacionarias) y mercados de capitales subdesarrollados. De hecho, China tiene un gran margen de maniobra para bajar las tasas de interés de referencia, una medida que podría complementar la expansión fiscal y aliviar la carga financiera sobre las empresas.
Hay un área en la que mis críticos se equivocan por completo: China sigue teniendo una gran necesidad de inversión en infraestructura. Más allá de los beneficios obvios de una infraestructura pública moderna, si se financia con fondos públicos y emisión de bonos, atraería un buen nivel de inversión privada, que ha estado en declive en los últimos años.
Finalmente, lejos de impedir las reformas estructurales, la expansión monetaria y fiscal, al estimular el crecimiento del PIB, las facilitaría. Por fortuna, hay señales de que los líderes chinos podrían impulsar una política así en 2020, aunque está por verse el ritmo y la fuerza de sus planes.
Las autoridades de China tienen el poder de iniciar un círculo virtuoso de crecimiento y desarrollo este año. Cabe esperar que los pesimistas no las convenzan de no hacerlo.
Traducido del inglés por David Meléndez Tormen