La justificación económica de la Iniciativa de la Franja y la Ruta
NUEVA YORK – Desde 2013, China promueve la "Iniciativa de la Franja y la Ruta", que busca conectar a más de sesenta países de Asia, Europa y África mediante la coordinación de políticas e infraestructuras físicas. Los críticos temen que China, en su afán de ampliar su influencia geopolítica para competir con naciones como Estados Unidos y Japón, emprenda proyectos económicamente inviables. Pero siempre que se cumplan algunas condiciones, la base económica de la iniciativa es sólida.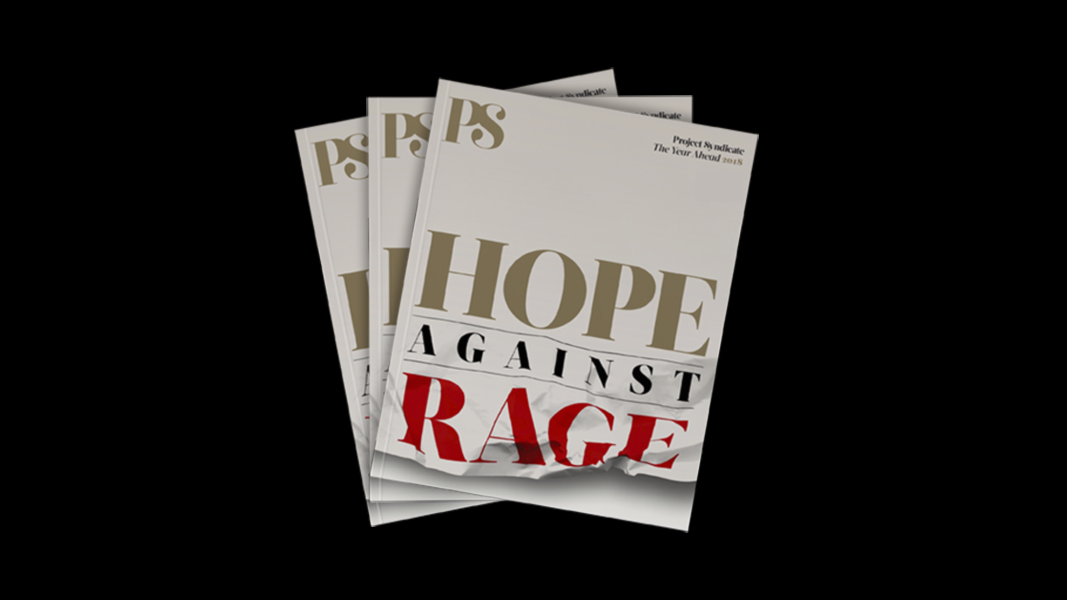 The Year Ahead 2018
The world's leading thinkers and policymakers examine what's come apart in the past year, and anticipate what will define the year ahead.
Como confirma un informe reciente del Banco Asiático de Desarrollo, muchos países incluidos en la iniciativa necesitan con urgencia inversiones en infraestructura a gran escala, precisamente el tipo de inversión comprometido por China. Algunos, como Bangladesh y Kirguistán, carecen de suministro eléctrico confiable, y esto les impide desarrollar el sector industrial y asfixia su capacidad exportadora. Otros, como Indonesia, no tienen puertos suficientes para la integración económica interna o el comercio internacional.
La Iniciativa de la Franja y la Ruta promete ayudar a los países a superar estas restricciones, con la provisión de financiación externa para puertos, rutas, escuelas, hospitales, centrales de energía y sus redes de distribución. En este sentido, puede obrar como el Plan Marshall, el programa estadounidense de la posguerra universalmente elogiado por su aporte a la reconstrucción y la recuperación económica de la Europa asolada por la guerra.
Pero la financiación externa por sí sola no es garantía de éxito. Los países receptores también deben encarar reformas básicas que aumenten la transparencia y previsibilidad de sus políticas y reduzcan así el riesgo de inversión. De hecho, el resultado económico de las inversiones estará supeditado a la implementación de las reformas complementarias.
Para China, estas inversiones son económicamente atractivas, particularmente si empresas privadas chinas toman la delantera en su ejecución. En 2013, cuando China propuso el plan, el país tenía cuatro billones de dólares en reservas de moneda extranjera, con escaso rendimiento en dólares (menos de 1% al año), y negativo si se lo medía en la moneda china, dado que se esperaba que el yuan se apreciara respecto del dólar.
En este sentido, las inversiones previstas en el plan no son particularmente costosas para China, sobre todo si se tienen en cuenta sus grandes beneficios potenciales. El ratio comercio internacional/PIB de China es algo más de 40% (muy superior al de Estados Unidos), lo que se debe en parte a faltantes de infraestructura y de diversificación económica en los socios comerciales de China. Al resolver estas falencias, las inversiones chinas dentro del plan pueden llevar a un importante aumento de los volúmenes comerciales de los países participantes y de China, que beneficiará a empresas y trabajadores.
Aun así, las inversiones no estarán exentas de riesgos para China. Su rentabilidad dependerá de la calidad de las decisiones de las empresas. En particular las estatales, al no tener como principal prioridad la eficiencia, pueden embarcarse en proyectos poco rentables. Por eso hay que prestar mucha atención al proceso de reforma del sector estatal. Sin embargo, pese a que es evidente que la Iniciativa de la Franja y la Ruta obedece en parte a objetivos estratégicos, el análisis de costo‑beneficio también muestra una clara justificación económica (incluso cabe preguntarse por qué China no propuso el plan antes).
Estados Unidos y otros países también pueden obtener importantes beneficios económicos. Diez años después del estallido de la crisis financiera global, gran parte del mundo no termina de recuperarse. Inversiones en infraestructura audaces y a gran escala pueden proveer un muy necesario estímulo inmediato a la demanda agregada global. En particular, puede que haya un aumento de la demanda de exportaciones estadounidenses, por ejemplo autos, locomotoras, aviones y maquinarias de construcción avanzadas, además de servicios financieros, contables, educativos y jurídicos.
A más largo plazo, la nueva infraestructura aliviará cuellos de botella logísticos y reducirá los costos de los insumos productivos. El resultado será mayor productividad y un crecimiento global más rápido.
Si los proyectos de la Franja y la Ruta respetan normas ambientales y sociales rigurosas, también pueden traer grandes avances en torno de desafíos globales como el cambio climático y la desigualdad. El respeto de esas normas y los beneficios sociales globales serán tanto mayores cuantos más países participen.
En una era en la que algunas de las naciones más influyentes del mundo se encierran en sí mismas y hablan de alzar barreras comerciales y vallar fronteras, el mundo necesita iniciativas que tiendan puentes y rutas (literales y figurados), precisamente la estrategia de la Franja y la Ruta.
Traducción: Esteban Flamini