Saatnya Bank-Bank Sentral Bekerja Keras
ZURICH – Dalam Golden Fetters, bukunya yang mendapat banyak pujian yang bercerita tentang berakhirnya standar emas pada masa antara Perang Dunia I dan Perang Dunia II, sejarawan ekonomi Amerika Barry Eichengreen menekankan bahwa perubahan penting dalam bidang politik dan sosial, terutama perluasan standar emas, menjadikan sistem ini mustahil dipertahankan. Rakyat dalam pemilu sudah tidak mau lagi berhemat demi tetap menerapkan standar emas.     
Rezim kebijakan moneter pada saat itu tergusur oleh kondisi politik yang baru. Beberapa negara seperti Amerika Serikat (AS) dan Inggris, dengan cepat menyesuaikan diri dengan realitas yang baru, dan perekonomian negara-negara ini punya kinerja yang baik. Negara-negara lain, seperti Perancis dan Swiss, lambat dalam merespons hal ini sehingga negara-negara ini menderita akibatnya.                 
Bank-bank sentral sekarang sedang menghadapi momen "golden fetters" yang baru. Dalam satu dekade, krisis keuangan global, perubahan iklim, dan pandemi COVID-19 sudah mentransformasi lingkungan – dan opini publik sedang tidak berpihak pada bank-bank ini.
Ada dua perubahan sentimen yang sangat jelas. Pertama, ada kesepakatan umum di masyarakat bahwa pemanasan global adalah hal yang nyata dan kerusakan lingkungan adalah ancaman yang besar. Banyak orang percaya bahwa pemerintah – termasuk bank sentral – harus berupaya sekuat tenaga mengatasi masalah-masalah tersebut.
Kedua, respons bank sentral terhadap krisis finansial dan pandemi ini sudah memicu peningkatan kesenjangan kekayaan yang sangat besar. Dengan menurunkan suku bunga acuan menjadi nol atau di bawah nol dan membeli obligasi negara dalam jumlah besar, bank-bank sentral sudah memaksa suku bunga turun sepanjang kurva imbal hasil (yield curve) ke tingkat yang paling rendah dalam sejarah. Di beberapa negara, seperti Jerman, imbal hasil obligasi pemerintah sudah jatuh ke bawah tingkat nol persen.
Walaupun langkah-langkah ini pada dasarnya memberi dorongan yang sangat dibutuhkan perekonomian, langkah-langkah ini juga meningkatkan harga semua aset, termasuk saham, obligasi, dan perumahan. Begitulah cara kerja kebijakan moneter. Tapi sebagian besar masyarakat menganggap hal ini tidak adil karena pada saat banyak orang menjadi pengangguran dan menderita kesulitan ekonomi yang diakibatkan oleh kedua krisis ini, para pemilik aset mendapatkan keuntungan yang besar.
Subscribe to Project Syndicate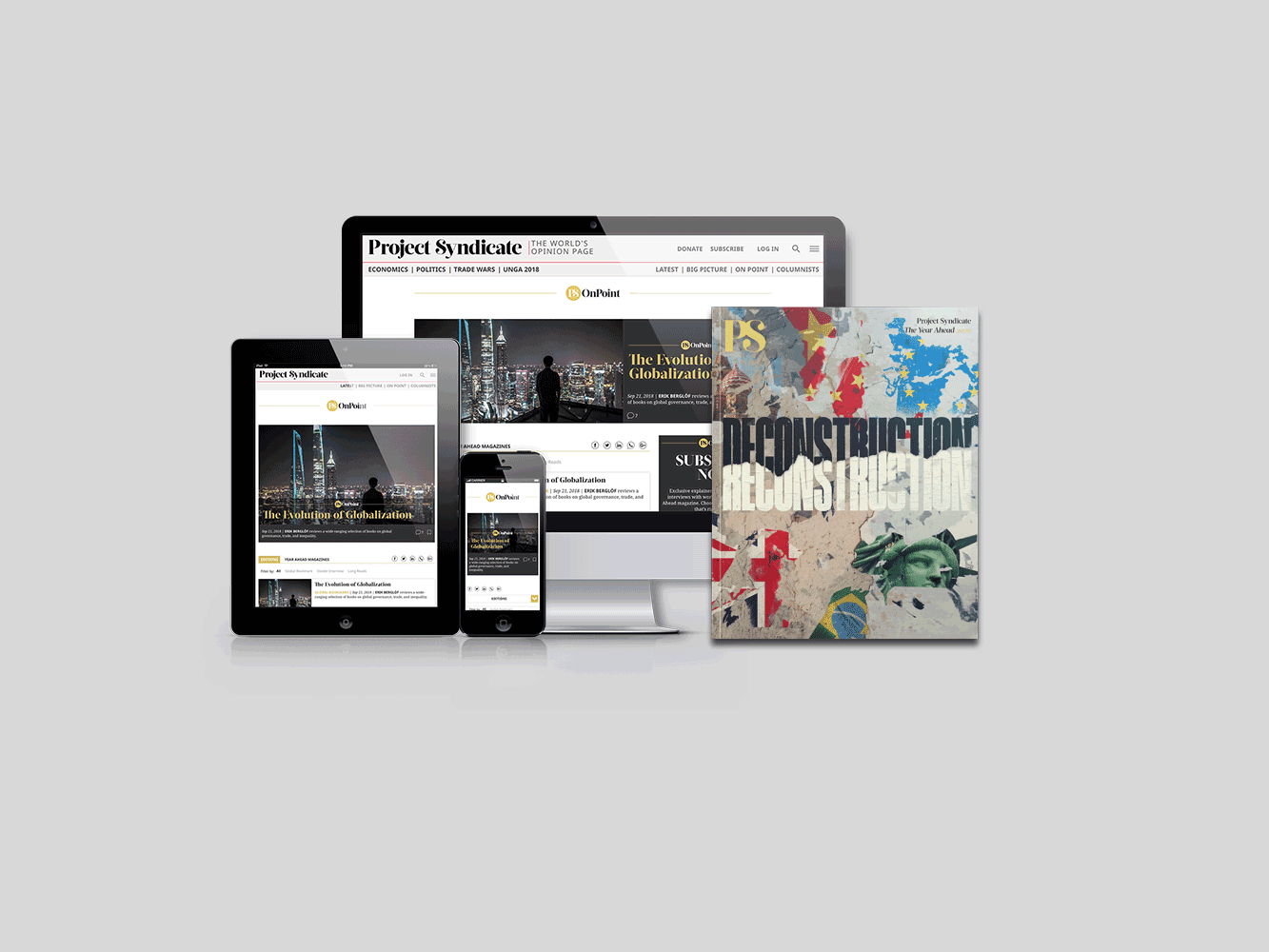 Subscribe to Project Syndicate
Enjoy unlimited access to the ideas and opinions of the world's leading thinkers, including weekly long reads, book reviews, and interviews; The Year Ahead annual print magazine; the complete PS archive; and more – All for less than $9 a month.
Banyak pengambil kebijakan berargumentasi bahwa, apa pun sentimen masyarakat, mandat yang dipegang para pengambil kebijakan ini tidak memberikan pembenaran bagi mereka untuk mengatasi kesenjangan dan ancaman lingkungan. Dan mereka menyatakan bahwa, biasanya, instrumen-instrumen yang mereka miliki tidak bisa mengatasi masalah-masalah ini dengan efektif. Argumen-argumen ini tentu ada benarnya, tapi, banyak orang yang menganggapnya tidak imajinatif dan tidak meyakinkan.
Presiden Bank Sentral Eropa (ECB) Christine Lagarde memimpin dalam menghadapi realitas baru ini dengan mendorong agar perubahan iklim dimasukkan dalam tinjauan strategis kerangka kerja kebijakan moneter ECB. Tinjauan tersebut bisa menyimpulkan bahwa ECB harus turut mempertimbangkan lingkungan saat menentukan aset mana yang akan diterima sebagai jaminan dalam operasi moneternya dan cara menentukan nilai aset tersebut.
Para regulator perbankan di Eropa bisa menurunkan bunga bagi aset-aset "hijau" dan meningkatkan bunga pada aset-aset "cokelat," atas dasar terlalu rendahnya penilaian yang ada dalam regulasi saat ini atas aset-aset yang tidak ramah iklim.
Secara umum, bank-bank sentral dan regulator keuangan tampaknya memiliki beberapa cara untuk memasukkan kepentingan lingkungan ke dalam kerangka kerja kebijakannya jika dikehendaki. Dan karena ECB diwajibkan "mendukung kebijakan ekonomi umum Uni Eropa," yang termasuk membatasi perubahan iklim, maka secara hukum tindakan ini dibenarkan. Yang terpenting, bank-bank sentral mengakui bahwa bank sentral bisa mendorong perekonomian yang ramah lingkungan tanpa melupakan tujuan utama kebijakan moneter dan tujuan stabilitas keuangan.
Bank Sentral AS baru-baru ini memperkuat momentum ini dengan menjadi bank sentral besar pertama yang memasukkan pertimbangan kesenjangan ekonomi pada kerangka kerja kebijakannya. Dalam mengumumkan hasil dari tinjauan strategi kebijakan moneter pada bulan lalu, Kepala Bank Sentral AS Jerome Powell menekankan bahwa masyarakat kulit hitam dan Hispanik AS sudah mendapatkan keuntungan dari pasar tenaga kerja yang ketat sebelum terjadinya pandemi COVID-19.
Powell lalu mengatakan bahwa Bank Sentral AS hanya akan menyasar selisih lapangan kerja di bawah tingkat maksimumnya saat menetapkan kebijakan, dan tidak terlalu khawatir saat lapangan kerja melebihi perkiraan tingkat puncak yang sehat. Hal ini mencerminkan pandangan yang makin diterima bahwa tingkat pengangguran yang sangat rendah cenderung tidak memicu inflasi, dan akan sangat menguntungkan rumah tangga berpenghasilan rendah dan menengah.  
Dengan perhatian ECB pada risiko terhadap lingkungan dan perhatian Bank Sentral AS mengenai prospek kerja kelompok minoritas, jelas bahwa zaman sedang berubah bagi bank-bank sentral. Pengambil kebijakan moneter lainnya akan mengikuti langkah kedua bank tersebut, dan bank-bank yang tidak paham perlunya hal tersebut atau terlambat dalam mengambil langkah akan menderita kerugian reputasi.
Para pejabat bank sentral saat ini akan sukses jika mengikuti nasihat presiden terakhir Uni Soviet, Mikhail Gorbachev. Saat Gorbachev bertemu para pemimpin komunis Jerman Timur di Berlin pada bulan Oktober 1989, ia memperingatkan bahwa mereka yang terlambat bertindak akan dihukum oleh zaman. Satu bulan setelahnya, tuan rumah pertemuan tersebut beserta seluruh rezimnya tersingkir dari kekuasaan mereka.