Zlomový okamžik pro centrální banky
CURYCH – Americký ekonom Barry Eichengreen zabývající se hospodářskými dějinami zdůraznil ve své ceněné studiiZlaté okovy, věnované krachu zlatého standardu v meziválečném období, že zachování systému znemožnily důležité politické a společenské změny, zejména rozšíření volebního práva. Elektoráty už nebyly ochotné snášet fiskální přísnost, jestliže ji lpění na zlatém standardu vyžadovalo.
V nové politické realitě byl přetrvávající režim měnové politiky rozmetán. Některé země, například Spojené státy a Velká Británie, se nové skutečnosti rychle přizpůsobily a jejich ekonomikám se dařilo. Jiné, třeba Francie a Švýcarsko, reagovaly pomalu a pocítily důsledky.
Dnes se centrální banky blíží do situace nových "zlatých okovů". Globální finanční krize, změna klimatu a pandemie COVID-19 během doby o málo přesahující deset let přetvořily prostředí, v němž působí – a veřejné mínění není na jejich straně.
Obzvlášť zřetelné jsou dvě změny nálad. Zaprvé, ve veřejnosti existuje široká shoda, že globální oteplování je reálné a že poškozování životního prostředí je vážná hrozba. Mnozí jsou přesvědčeni, že vlády – včetně centrálních bank – musí pro zvládnutí těchto problémů udělat vše.
Zadruhé, reakce centrálních bank na finanční krizi a pandemii vyvolaly obří vzestupy nerovnosti bohatství. Snížením měnověpolitických sazeb na nulu či ještě níž a nákupy rozsáhlých objemů státních dluhopisů centrální banky tlačí dolů úrokové sazby podél výnosové křivky na bezprecedentně nízké úrovně. V některých zemích, zejména v Německu, výnosy u všech splatností státního dluhu klesly pod nulu.
Přestože tato opatření měla zásadní význam pro zoufale potřebné vzpružení ekonomiky, dosáhla jej zvýšením cen prakticky všech aktiv, včetně akcií, dluhopisů a obytných nemovitostí. Právě tak měnová politika funguje. Značná část veřejnosti ale považuje za hrubě nespravedlivé, že zatímco mnohé v důsledku těchto dvou krizí sužuje nezaměstnanost a ekonomické těžkosti, vlastníci aktiv si připisují nadměrné přínosy.
Subscribe to Project Syndicate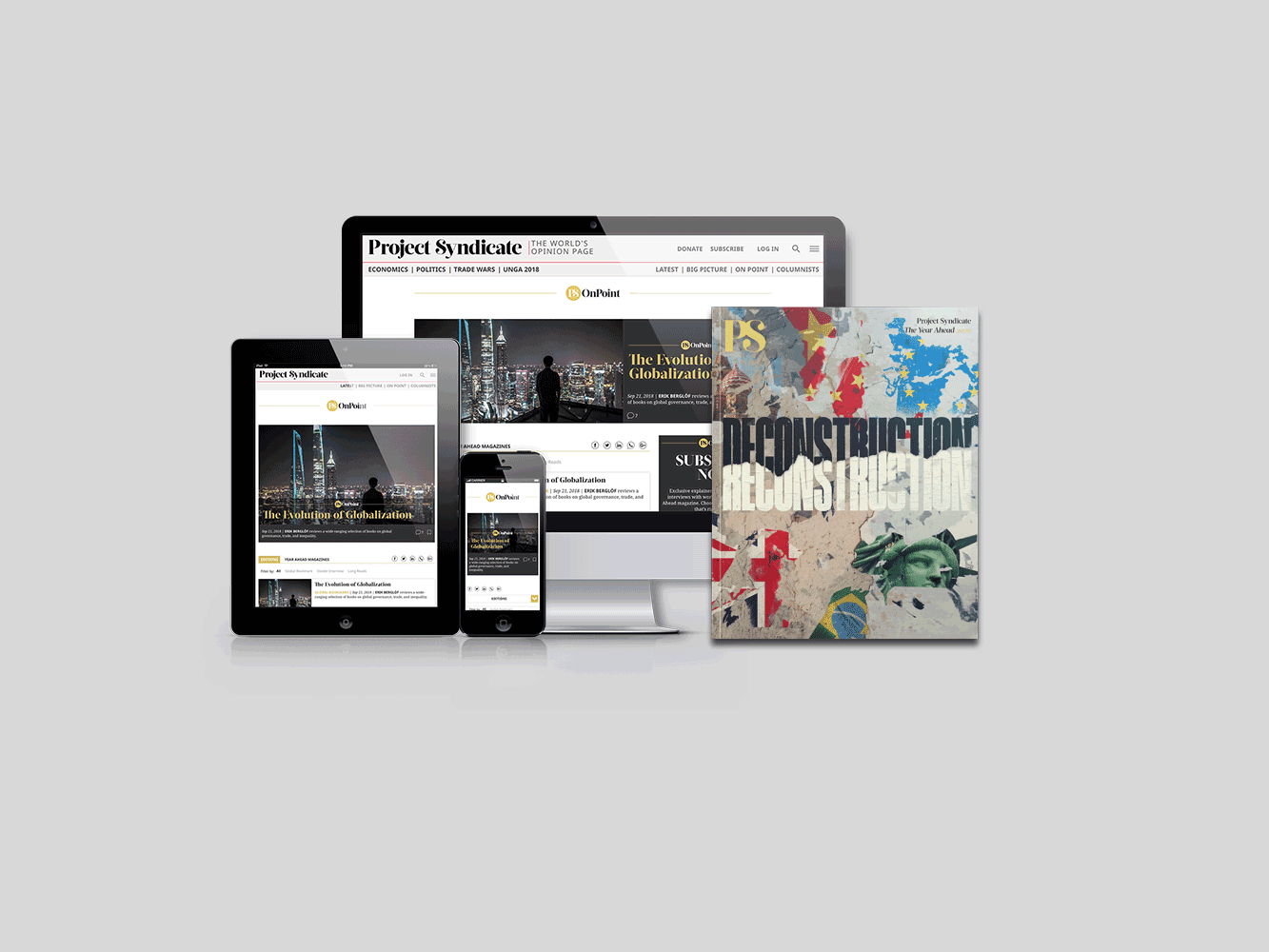 Subscribe to Project Syndicate
Enjoy unlimited access to the ideas and opinions of the world's leading thinkers, including weekly long reads, book reviews, and interviews; The Year Ahead annual print magazine; the complete PS archive; and more – All for less than $9 a month.
Někteří tvůrci měnových politik se nechali slyšet, že jim mandát nedává mnoho důvodů k řešení nerovnosti ani environmentálních hrozeb, bez ohledu na posuny v náladách veřejnosti. Nadto podle nich platí, že tak jako tak nelze tyto problémy účinně řešit pomocí nástrojů, které mají k dispozici. V těchto argumentech je nesporně kus pravdy, ale mnohým připadá, že nejsou nápadité ani přesvědčivé.
Do čela snah vypořádat se s novou realitou se postavila prezidentka Evropské centrální banky Christine Lagardeová. Prosazuje zahrnutí změny klimatu do strategické revize měnověpolitického rámce ECB. Tato revize může dospět k závěru, že by ECB měla brát ohledy na životní prostředí, když se rozhoduje, která aktiva přijme jako zástavu za své měnové operace a jak by je měla hodnotit.
Evropští regulátoři bank pak možná u "zelených" aktiv sníží kapitálové náklady, anebo je u "hnědých" zvýší, na základě toho, že současná regulace podceňuje rizikovost ekologicky nepříznivých aktiv.
Celkově, zdá se, mají centrální banky a finanční regulatorní orgány několik způsobů jak environmentální ohledy do svých politických rámců zahrnout, když si to budou přát. Jelikož je na ECB vznesen požadavek "podporovat obecné hospodářské politiky v Unii," mezi něž zmírňování změny klimatu patří, patrně by se v tomto ohledu opírala o pevné právní východisko. Důležité je, že centrální banky přijímají, že mohou prosazovat ozeleňování ekonomiky, aniž by ztratily ze zřetele své prvořadé cíle v oblasti měnové politiky a finanční stability.
Federální rezervní systém USA nedávno toto směřování popohnal, když se stal první velkou centrální bankou, která do svého politického rámce zahrnula zohledňování nerovnosti. Při ohlašování výsledku revize strategie měnové politiky předseda Fedu Jerome Powell minulý měsíc zdůraznil, že než udeřil COVID-19, napjaté trhy práce prospívaly i americkým černošským a hispánským komunitám.
Dále Powell uvedl, že Fed bude při určování politiky hledět pouze na pokles zaměstnanosti od její nejvyšší úrovně a bude se méně znepokojovat situacemi, kdy zaměstnanost překročí odhady své nejvyšší udržitelné hladiny. To odráží čím dál rozšířenější názor, že velice nízké míry nezaměstnanosti zřídka vyvolají inflaci a ohromně prospívají domácnostem s nízkými a nevysokými příjmy.
Za situace, kdy si ECB dělá starosti o environmentální rizika a Fed o vyhlídky menšin na trhu práce, je zjevné, že ve světě centrálních bank se mění časy. V jejich stopách půjdou další tvůrci měnových politik a ti, kdo této nutnosti neporozumí nebo zareagují pomalu, utrpí v důsledku újmu na své reputaci.
Dnešní centrální bankéři by měli dbát rady posledního prezidenta Sovětského svazu, Michaila Gorbačova. Když se Gorbačov v říjnu 1989 setkal v Berlíně s východoněmeckými komunistickými předáky, varoval je, že toho, kdo jedná příliš pozdě, vytrestá život. Měsíc nato jeho hostitele i s jejich režimem smetly dějiny.
Z angličtiny přeložil David Daduč