La calma después de la elección por el Brexit de Gran Bretaña
LONDRES – A menos de dos semanas de la elección británica que finalmente resolverá la cuestión de la pertenencia a la Unión Europea, la ansiedad está en aumento a ambos lados del Canal de la Mancha. Las encuestas de opinión apuntan a una clara victoria de los conservadores de Boris Johnson, y muchos financistas y analistas de medios han empezado a preocuparse una vez más por un Brexit sin acuerdo que resulte caótico. Esto perjudicaría no sólo al Reino Unido, sino también al resto de Europa, que exporta al Reino Unido casi el doble de lo que exporta a China. Otros todavía temen un malestar electoral que pueda convertir a Jeremy Corbyn, un marxista impenitente, en primer ministro en un gobierno laborista inclinado a renacionalizar industrias, revitalizar la lucha de clases de los años 1970 y minar a la OTAN.
Pero estas ansiedades son injustificadas. La posibilidad de una ruptura económica entre la UE y el Reino Unido, como la que causó una ansiedad entendible cuando Johnson fue elegido líder de los conservadores en el verano, se ha vuelto desdeñable. Y, en el improbable caso de que Corbyn gane, literalmente hay cero posibilidades de que se implemente alguna de las políticas radicales del manifiesto laborista, porque la única alternativa concebible para una victoria conservadora es otro parlamento suspendido, en el que el Laborismo quede muy lejos de conformar una mayoría y deba depender de otros partidos para gobernar.
Es más, este gobierno existiría únicamente con el fin de negociar un nuevo acuerdo Brexit "blando", similar a la pertenencia de Noruega al Espacio Económico Europeo, y luego llevar a cabo un referendo para apoyar el nuevo acuerdo o directamente cancelar el Brexit. Una vez que se completara este referendo de "última palabra", otra elección se tornaría inevitable, porque no hay otras políticas laboristas que otros partidos apoyarían.
¿Qué sucede con el resultado más probable de la elección, que Johnson gane? Los miedos hoy giran en torno a un nuevo tipo de crisis "sin acuerdo", que surja de los temores por el período de transición post-Brexit, cuando el Reino Unido retendrá los beneficios y las obligaciones de la pertenencia a la UE, pero formalmente estará afuera de la UE.
El acuerdo de retiro firmado en octubre estipula un período de transición hasta fines de 2020, con una posible extensión por otros dos años. En respuesta a las denuncias de la línea dura de "Brexit sólo en apariencia", Johnson ha declarado en su manifiesto electoral que "no extenderemos el período de implementación más allá de diciembre 2020", y en cambio prometió negociar un acuerdo comercial pleno entre la UE y el Reino Unido en el lapso de 12 meses. Eso no sucederá: nunca dos economías importantes han negociado un acuerdo comercial en menos de 3-4 años. Para colmo de males, el acuerdo de retiro exige que la decisión sobre si extender o no la transición sea tomada en junio, lo que alimenta el temor (a veces al borde del pánico) de una nueva fecha límite "sin acuerdo" el 1 de julio.
Esos temores son infundados. ¿Por qué tomar la promesa de Johnson de no extender la transición al pie de la letra –o directamente considerarla? Johnson prometió en repetidas ocasiones abandonar la UE el 31 de octubre "sin ningún 'si' o 'pero', pase lo que pase". Y después que el parlamento sancionó una ley que exigía que se extendiera esta fecha límite, prometió "morir en una trinchera" antes que obedecerla. Pero cuando llegó el 31 de octubre, todas las "estrategias secretas" de Johnson para evadir la ley terminaron siendo ilusiones, y garantizó la extensión sin protestar demasiado. Si Johnson ahora gana la reelección, después de romper una de las promesas más firmes que alguna vez les haya hecho un político británico a los votantes, ¿por qué enfrentaría consecuencias adversas si no cumpliera otra promesa, menos importante, de la que pocos votantes comunes ni siquiera son conscientes?
Subscribe now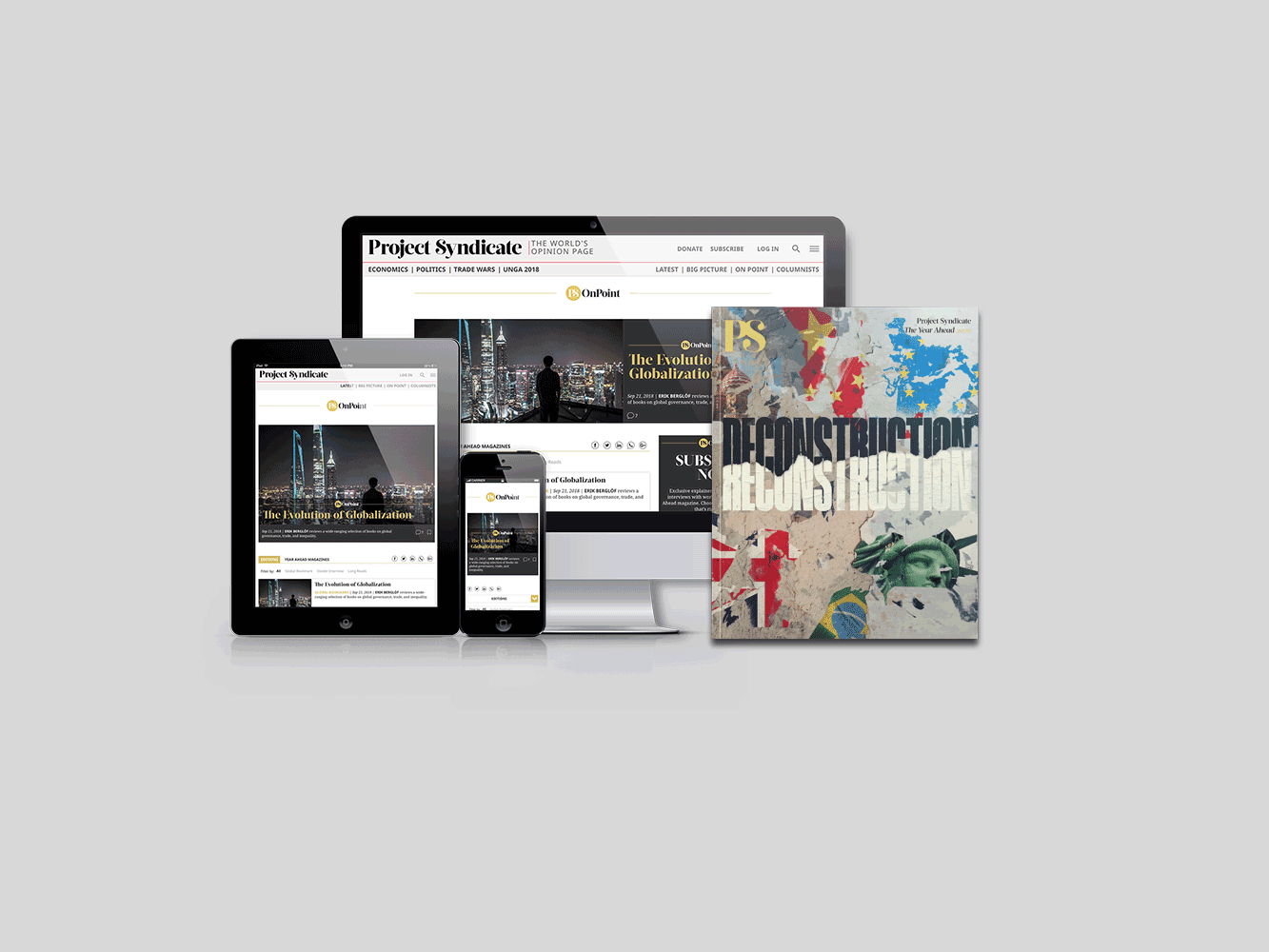 Subscribe now
Subscribe today and get unlimited access to OnPoint, the Big Picture, the PS archive of more than 14,000 commentaries, and our annual magazine, for less than $2 a week.
Desde un punto de vista estrictamente económico, es tranquilizador que "la carrera de Johnson descanse en una mendacidad casual", para citar al principal analista político del normalmente moderado Financial Times. Al intentar predecir cómo líderes como Johnson toman decisiones difíciles, muchas veces es conveniente dejar de lado las promesas y centrarse en los intereses económicos y políticos. 
Si Johnson es reelecto, ¿cuál será su interés económico? Su principal prioridad será demostrar que su "fantástico acuerdo Brexit" ha conseguido que abandonar la UE sea un proceso indoloro y estimulara milagrosamente el crecimiento económico. Correr el riesgo de una crisis financiera durante su primer año en funciones sería una locura, ya sea descartando una transición prolongada o aceptando una ruptura del comercio si, como casi con certeza sucederá, un acuerdo comercial con la UE no se puede completar en apenas 12 meses. El claro interés económico de Johnson será, por lo tanto, extender la transición post-Brexit más allá de diciembre 2020, lo que probablemente tomaría los tres años completos.
¿Y qué sucede con los intereses políticos? Hasta ahora en su breve carrera como primer ministro, Johnson ha dependido del apoyo de los partidarios del Brexit de línea dura en el Parlamento, y la clave de su estrategia electoral ha sido aventajar al Partido del Brexit de Nigel Farage. Alcanzar esos dos objetivos le exigió rechazar cualquier posibilidad de extender la transición post-Brexit. Pero estos cálculos políticos pronto se revertirán.
En términos de opinión pública, superar tácticamente al Partido del Brexit se tornará irrelevante una vez que termine la elección. Es más, muchos votantes pro-Brexit estarán satisfechos una vez que Gran Bretaña abandone las instituciones políticas de la UE, sin preocuparse por las negociaciones comerciales y de mercado que se prolongan durante un período tedioso.  
La influencia parlamentaria de los defensores de línea dura del Brexit también disminuirá después de la elección. Johnson necesitaba que los defensores del Brexit de línea dura de su partido lo eligieran como líder y lo mantuvieran en el cargo sin una mayoría en el Parlamento. Pero todos los miembros conservadores del Parlamento hoy se han comprometido por escrito a votar incondicionalmente por el acuerdo de retiro de Johnson. Si obtienen una mayoría, los conservadores aprobarán el acuerdo de retiro. Y una vez que esto haya sucedido, las futuras negociaciones sobre el comercio con la UE, incluidos los acuerdos de la transición, ya no serán objeto de una aprobación parlamentaria hasta que se haya cerrado un acuerdo, ya sea en 2020, 2021 o después.
La conclusión es que las relaciones económicas entre el Reino Unido y la UE seguirán prácticamente sin cambios durante un período prolongado, más allá de lo que suceda en la elección de este mes. Si Johnson pierde, el Brexit será demorado y probablemente cancelado. En el caso más probable de que Johnson gane, el Brexit seguirá adelante y le infligirá un daño a largo plazo a Gran Bretaña. Pero, en el próximo año o los próximos dos años, las preocupaciones realmente deberían calmarse.