Um Parto Econômico Brasileiro
WASHINGTON, DC – As investigações sobre corrupção em curso no Brasil reveleram uma rede densa de relações ilícitas entre empresas privadas, altos burocratas do governo e políticos. Em troca de privilégios e favorecimentos legais e regulatórios, foram estabelecidos fluxos regulares de propina das empresas para burocratas e políticos.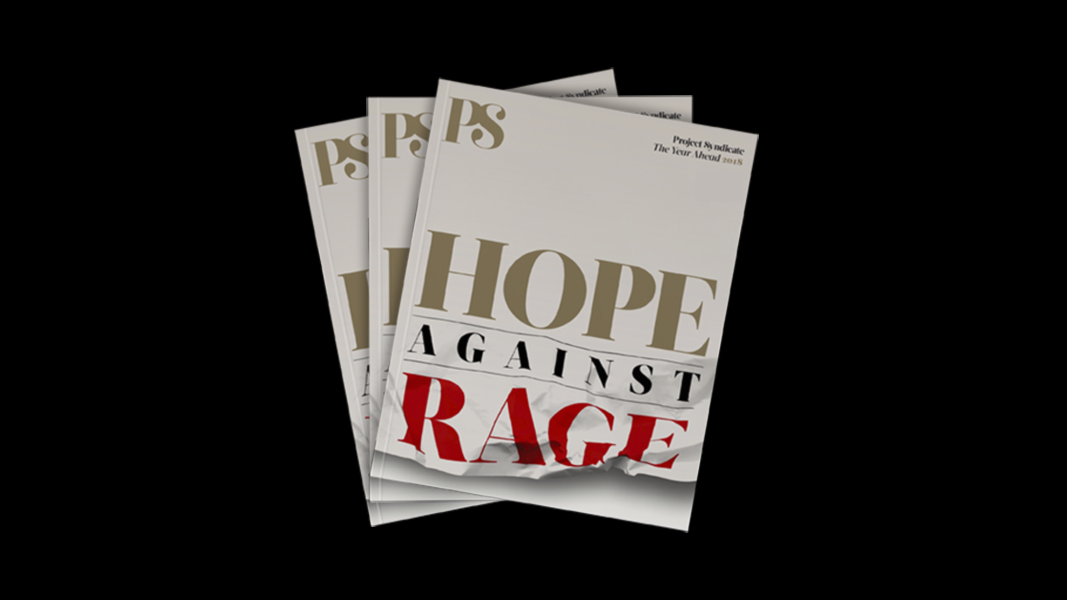 The Year Ahead 2018
The world's leading thinkers and policymakers examine what's come apart in the past year, and anticipate what will define the year ahead.
Os escândalos de corrupção alcançaram o topo da pirâmide social brasileira. Vários políticos do alto escalão, assim como proprietários e executivos de grandes empresas, já foram condenados e presos.   
Entrementes, o desenrolar da novela vem impondo um caro pedágio à economia brasileira. Grandes empresas e suas cadeias de valor, com alta participação no PIB do país, enfrentaram súbitos choques operacionais e financeiros.
Contudo, enquanto a atenção tem sido dedicada às consequências políticas e econômicas de curto prazo dos escândalos, vale observar o que o Brasil pode ganhar com a exposição da corrupção e a punição a infratores da lei. Reformar as relações entre os setores públicos e privados no Brasil deve melhorar seu desempenho econômico no horizonte temporal mais longo.
Os processos em curso já alteraram o cálculo de qualquer agente econômico que tenha em mente a violação da confiança pública em busca de ganho privado. Há uma percepção de que aqueles que se envolvem em negociações ilícitas passaram a encarar uma maior probabilidade de serem descobertos e punidos, independentemente do status social. Isso vale tanto para os que demandam propina como para os que a ofertam.
Ninguém precisa ser economista para reconhecer que a percepção de um maior risco pode constituir um poderoso desincentivo. Apesar de ainda estarem em curso importantes investigações e julgamentos, firmas brasileiras vêm reforçando seus mecanismos de "conformidade" por receio de serem enredadas. De acordo com Bruno Brandão, diretor para o Brasil da Transparência Internacional, o país vive uma "revolução na governança corporativa."
A corrupção traz amplos efeitos perniciosos sobre uma economia. Quando se torna sistêmica, grande parcela de gastos públicos e recursos humanos tendem a ser alocados para maximizar oportunidades de captura de rendas em lugar da criação de riqueza. Ao invés de inovação e busca de maior produtividade, agentes privados buscam vencer concorrentes de mercado via busca de privilégios especiais.
Quando a poeira das investigações dos casos de corrupção assentar, o Brasil será capaz de fortalecer sua economia em pelo menos três dimensões. Primeiro, a relação entre o custo e a eficácia em termos de resultados do gasto público pode tornar-se mais favorável. Opções entre projetos alternativos de investimento, escolhas de fornecedores privados de bens e serviços, assim como favorecimentos legais e regulatórios, não mais serão feitas para maximizar a extração de renda.
Segundo, como resposta àquela mudança, uma ampla gama de setores privados que interagem com o setor público sofrerá reestruturação. Um "modelo de negócios" baseado na criação e distribuição organizada da demanda do setor público, com controle da concorrência, não será mais funcional. Sem oportunidades para propina, as empresas terão de focalizar na eficiência e os mercados poderão exercer sua função própria de selecionar vencedores e perdedores.
Terceiro, a reputação do Brasil entre investidores deverá melhorar substancialmente. O prêmio de risco sobre fazer negócios no Brasil será menor, caso investidores considerem que sua economia opera sob o império da lei para todos, ao invés de submetida a manipulações por alguns privilegiados. Reforçar a prevalência da lei e assegurar o cumprimento de regras formais exigirão mais transparência e a eliminação de opacos fatores extra-mercado na concorrência no setor privado.
Obviamente, o Brasil terá de atravessar uma dolorosa transição econômica antes de auferir os benefícios de atravessar tal janela de oportunidade. Atualmente, grandes empresas implicadas em processos judiciais ainda enfrentam dificuldades no acesso a financiamento, bem como dúvidas acerca dos valores dos ativos e passivos reportados em seus balanços contábeis. Isso, por seu turno, tem sido acompanhado por encolhimento na demanda, além de desafios operacionais.
Com investigações e processos ainda em curso, muitos investidores interessados em entrar ou ampliar suas participações têm adotado postura de "esperar para ver", enquanto avaliam possibilidades de aquisição de ativos existentes em momentos de liquidação por seus atuais detentores, como alternativa à criação de novos ativos. A reconstrução da confiança tomará tempo. Os investidores precisam ver o Brasil numa trajetória de reformas, assim como continuando a sintonização fina de estatais e agências regulatórias. Para que a "revolução de governança" tenha sucesso, o caminho não pode se limitar aos processos judiciais em curso.
Para começar, a ação judicial precisa ser complementada por uma agenda de reformas microeconômicas – tais como aquelas propostas pelo ministro da Fazenda, Henrique Meirelles – que altere elementos do ambiente de negócios brasileiros que não agregam valor e apenas alimentam a corrupção. O setor público necessita melhorar sua prestação de contas em todos os níveis, de modo a gradualmente reforçar mecanismos de prevenção aos mal-feitos, acima de tudo. Também cumpre assegurar que as mudanças na governança resistam a tentativas de reversão.
A rede de compadrios atualmente em dissolução não é nova nem única ao Brasil. Porém, ela parece ter se expandido no passado recente, como espécie de "maldição de recursos naturais", a partir da descoberta das reservas de petróleo nas camadas pré-sal em alto mar durante o pico do super-ciclo de commodities.
Dissolver as relações de corrupção está sendo um processo doloroso no curto prazo. Contudo, as reformas atualmente em curso poderão dar luz a elevados ganhos econômicos, políticos e sociais ao país – assim como a outros que venham a emulá-lo.