El rescate económico de Brasil
WASHINGTON, DC – Las investigaciones en curso sobre la corrupción en Brasil han expuesto una red enmarañada de relaciones ilícitas entre compañías privadas, burócratas del gobierno y políticos electos. Los escándalos de corrupción ya han llegado a los niveles más altos de la sociedad brasileña. Varios políticos de alto nivel y dueños y ejecutivos de empresas han sido sentenciados y encarcelados. Hasta el ex presidente Luiz Inácio Lula da Silva hoy está procesado.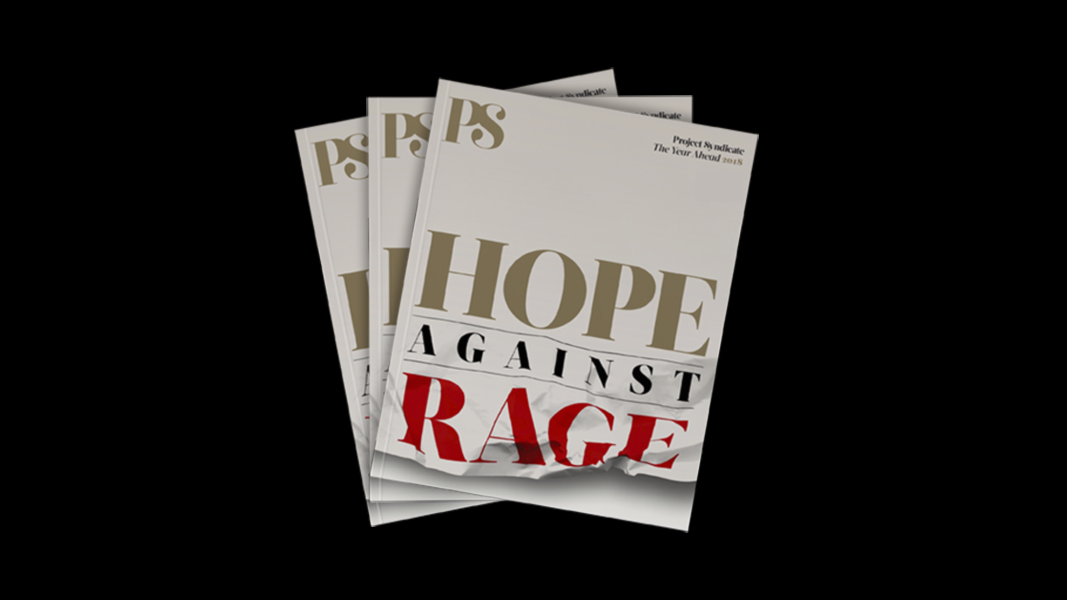 The Year Ahead 2018
The world's leading thinkers and policymakers examine what's come apart in the past year, and anticipate what will define the year ahead.
Mientras tanto, el drama se ha cobrado una víctima en la economía brasileña. Además de las empresas individuales, cadenas completas de valor que contribuyen marcadamente al PIB del país han sufrido un repentino congelamiento operativo y financiero.
Sin embargo, mientras que muchos observadores se han centrado en las consecuencias políticas y económicas de corto plazo de los escándalos, vale la pena recordar el beneficio que puede obtener Brasil al exponer la corrupción y castigar a los culpables. Reformar la relación entre los sectores público y privado de Brasil puede mejorar el desempeño económico de largo plazo del país.
Los procesamientos en curso ya han cambiado el cálculo para cualquier agente económico que esté pensando en violar la confianza de la población para beneficio propio. Hoy existe una percepción generalizada de que quienes participan en actividades ilícitas tienen una mayor probabilidad de ser atrapados y castigados, más allá de su condición social. Y esto es tan válido para quienes exigen sobornos como para quienes los pagan.
No hace falta ser economista para saber que la percepción de un mayor riesgo puede ser un desincentivo importante. Aunque la mayoría de las mayores investigaciones y juicios por corrupción todavía están en curso, las empresas brasileñas ya han renovado sus esfuerzos para cumplir con las normas por miedo a ser atrapadas. Según Bruno Brandão, gerente nacional en Brasil de Transparencia Internacional, el país ahora está en el medio de una "revolución de gobernancia corporativa".
La corrupción tiene efectos nocivos de amplio alcance en la economía. Cuando la corrupción es galopante, los gastos públicos y los recursos humanos en toda la economía tienden a ser asignados de una manera que maximiza las oportunidades para una búsqueda de rentas más que una creación de riqueza. En lugar de innovar o mejorar la productividad, los actores privados intentan vencer a sus competidores de mercado buscando privilegios especiales.
Después de que se haya enfriado la cuestión de las investigaciones de corrupción, Brasil podrá fortalecer su economía en al menos tres dimensiones diferentes. Primero, el gasto público puede volverse sustancialmente más costo-efectivo. Las decisiones sobre los proyectos de inversión, las licitaciones estatales y otras cuestiones administrativas y regulatorias ya no se harán de una manera que maximice la obtención de rentas.
Segundo, y en respuesta al primer cambio, un amplio rango de sectores que interactúan con el sector público sufrirá una reestructuración importante. Un "modelo comercial" basado en la creación y distribución organizada de la demanda del sector público y la eliminación de la competencia ya no funcionará. Sin la oportunidad de los sobornos, las empresas enfatizarán la eficiencia, y los mercados una vez más desempeñarán la función que les corresponde de elegir a ganadores y a perdedores.
Tercero, Brasil podría mejorar enormemente su reputación entre los inversores. La prima de riesgo por hacer negocios en Brasil mejorará si los inversores creen que su economía está regida por el estado de derecho, y no por acciones fraudulentas de parte de unos pocos privilegiados. Fortalecer el estado de derecho y asegurar el cumplimiento de las reglas formales requerirá de más transparencia y de la eliminación de factores opacos extra-mercado en la competencia del sector privado.
Por supuesto, Brasil tendrá que sobrellevar una transición económica larga y dolorosa antes de poder beneficiarse de esas oportunidades. Actualmente, a las grandes empresas domésticas implicadas en procesamientos judiciales cada vez les resulta más difícil conseguir financiamiento y despejar dudas sobre los valores de los activos y el patrimonio neto que reportaron. Esto, a su vez, ha derivado en una demanda menguante de los clientes y otros varios desafíos operativos.
Con las investigaciones y procesamientos en curso, muchos fuera del país han adoptado una actitud de esperar y ver, mientras evalúan adquirir activos existentes de liquidaciones corporativas como una alternativa para una inversión en nuevas instalaciones. En definitiva, llevará tiempo reconstruir la confianza. Los inversores necesitan ver que Brasil mantiene el rumbo en sus esfuerzos de reforma, así como más reajustes por parte de las agencias regulatorias y las compañías estatales. Si la "revolución de la gobernancia" ha de ser exitosa, el proceso no debe terminar con los procesamientos en curso.
Por empezar, la acción judicial tiene que estar complementada por una agenda de reformas microeconómicas -como la que ha propuesto el ministro de Finanzas Henrique Meirelles- para cambiar rasgos del entorno comercial de Brasil que no generan ningún valor y que sólo alimentan la corrupción. El gobierno necesita mejorar la responsabilidad del sector público en todos los niveles, y luego buscar gradualmente más maneras de impedir el delito. Y necesita garantizar que las reformas de gobernancia sean resilientes contra futuros intentos de acabar con ellas.
La red de favoritismo que se está disolviendo no es ni nueva ni exclusiva de Brasil. Pero claramente comenzó a expandirse en el pasado reciente, tal vez como un síntoma de una "maldición de los recursos naturales", que surgió del descubrimiento de reservas de pre-sal en aguas profundas durante el súper ciclo de las materias primas de 2000-2014.
En cualquier caso, disolver las relaciones público-privadas corruptas de Brasil será un doloroso en el corto plazo. Pero, en el largo plazo, las reformas que hoy están en marcha ofrecerán réditos económicos, políticos y sociales al país -y a cualquiera que las emule.