Die koloniale Falle
NEW YORK – Am 20. Februar 1947 teilte der sozialistische britische Premierminister Clement Attlee dem Parlament mit, dass Indien spätestens im Juni 1948 in die Unabhängigkeit entlassen würde. Attlee konnte den Rückzug der Briten aus einem Land, dessen muslimische und hinduistische Führer seit langem die Unabhängigkeit forderten, kaum erwarten. In Indien waren jedoch blutige Unruhen ausgebrochen. Muslimische Führer fürchteten die Vorherrschaft der Hindus. Die Befürchtung, dass die Briten durch einen Bürgerkrieg in eine unkontrollierbare Lage geraten könnten, veranlasste Attlee, die britische Kolonialherrschaft sogar noch früher zu beenden.
Die indische Unabhängigkeit begann am 14. August 1947. Pakistan wurde abgespalten. Gewaltexzesse zwischen Hindus und Muslimen forderten eine halbe Million Menschenleben. Viele weitere verloren ihre Heimat. Die Wunden der Teilung sind noch immer nicht verheilt.
Attlee wurde von vielen Seiten vorgeworfen, zu früh abgezogen und die ehemalige Kolonie im Chaos zurückgelassen zu haben. Wäre doch nur eine bessere Polizei organisiert worden. Hätte doch nur die Armee für Ordnung sorgen können. Wären die Briten doch erst dann abgezogen, wenn Stabilität im Land geherrscht hätte.
US-Präsident Joe Biden befindet sich gerade in der gleichen Situation. Die amerikanischen Truppen haben Afghanistan in einem blutigen Chaos zurückgelassen. Kritiker von Bidens Abzugsentscheidung behaupten, dass die Vereinigten Staaten länger hätten bleiben sollen. Nach Ansicht von Robert Kagan, einem bekannten amerikanischen Verfechter einer starken Militärpolitik, hätten die USA versprechen sollen, mindestens 20 Jahre vor Ort zu bleiben, anstatt 20 Jahre kurz vor dem Absprung zu stehen. Schließlich war die US-Militärpräsenz minimal und konnte mühelos bezahlt werden. Aber warum dann nur 20 Jahre? Warum nicht 40? Warum nicht für immer?
Die Frage ist, ob Attlee oder Biden Indien oder Afghanistan jemals in einer stabilen Lage hätten zurücklassen können. Attlee wusste zumindest, dass Indien und sogar Pakistan von verantwortungsvollen, meist gemäßigten Männern regiert werden würde. Jawaharlal Nehru und Mohammed Ali Jinnah waren kein Vergleich zu den Taliban. Beide wurden weithin als legitime Führer angesehen – Bürgerkrieg gab es trotzdem. Biden war noch nicht einmal in der glücklichen Lage, Afghanistan in kompetente Hände legen zu können.
Es ist einfach, Attlee und Biden die Schuld an der Gewalt zuzuweisen, die ihren Entscheidungen folgte. Vielleicht haben sie Fehler gemacht. Im Nachhinein lässt sich möglicherweise erkennen, wie sie den Schaden hätten mindern können. Aber beide Regierungschefs saßen in der gleichen kolonialen Falle, in die so viele andere Imperialmächte getappt sind. Sobald man lokale Eliten von der Macht und dem Geld eines ausländischen Besatzers abhängig macht, ist es fast unmöglich, das Land zu verlassen, ohne Chaos zu verursachen. Und je länger die fremde Macht bleibt, desto schlimmer wird oft das Chaos.
Subscribe to Project Syndicate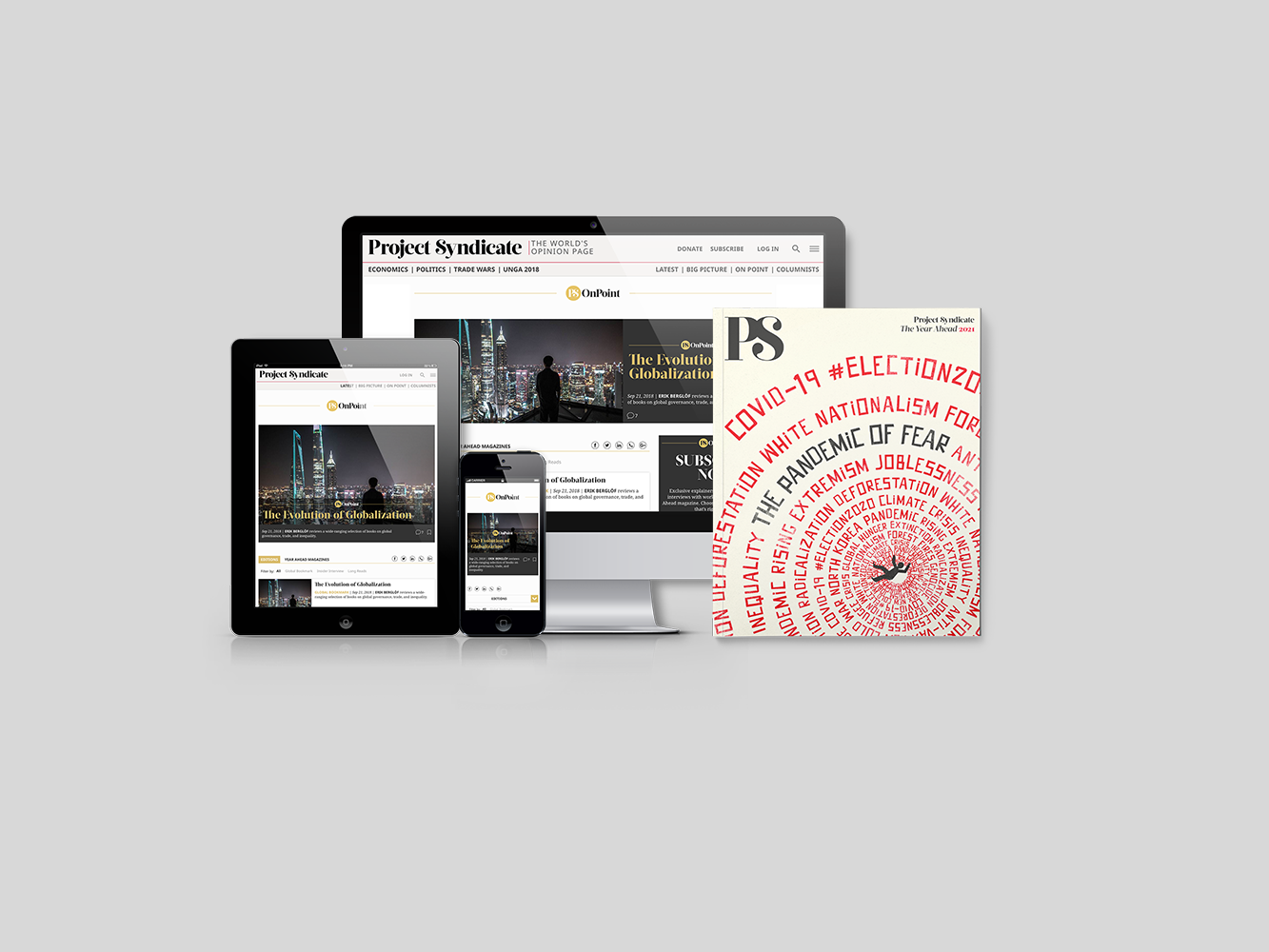 Subscribe to Project Syndicate
Enjoy unlimited access to the ideas and opinions of the world's leading thinkers, including weekly long reads, book reviews, topical collections, and interviews; The Year Ahead annual print magazine; the complete PS archive; and more – for less than $9 a month.
Harold Macmillan, der konservative Premierminister, der 1960 den "Wind des Wandels" auf dem afrikanischen Kontinent spürte und den Rückzug der britischen Kolonialmacht organisierte, wurde einmal von dem sehr konservativen amerikanischen Journalisten William F. Buckley Jr. gefragt, ob die Afrikaner bereit seien, sich selbst zu regieren. Das glaubte Macmillan nicht. Aber er fügte hinzu, dass dies ein Grund mehr sei, warum sie die Freiheit haben sollten es zu versuchen. Es waren ihre Länder. Sie mussten lernen, wie man regiert, indem sie regieren. Und das würde nur noch schwieriger werden, wenn die Briten bleiben und die besten und klügsten Aktivisten im Kampf gegen die koloniale Herrschaft ins Gefängnis werfen würden.
Weltreiche werden selten gezielt errichtet. Die meisten europäischen Imperien begannen als Handelsposten. Man versuchte die Gunst lokaler Machthaber zu erlangen, die bestochen und gegeneinander ausgespielt wurden. Lange Zeit wurden große Teile Indiens von einer britischen Handelsgesellschaft beherrscht. Dann übernahmen Kolonialregierungen, um die Handelsinteressen der Heimatländer zu schützen. Als Rechtfertigung für die imperiale Herrschaft diente häufig der christliche Missionseifer, oder ‒ in der sehr späten Phase, kurz vor Ende des 19. Jahrhunderts ‒ das hochtrabende Ideal, einheimische Eliten zur Nachahmung des Westens zu erziehen.
Die USA haben sich bei ihren kolonialen Unternehmungen eher halbherzig verhalten. Schließlich sollten Amerikaner den Imperialismus eigentlich ablehnen. Ihre Begründung für den Kampf gegen den Kommunismus in Vietnam oder gegen Diktaturen im Irak oder in Afghanistan bestand erklärtermaßen darin, die unwissende Bevölkerung durch freie Marktwirtschaft und demokratische Regierungen aufklären zu wollen ‒ oft mit katastrophalen Folgen.
Wie auch immer ausländische Interventionen gerechtfertigt werden, die Ergebnisse sind die gleichen. Lokale Eliten, wie die Afghanen, die Kabul und andere Städte regierten, mögen gut dastehen. Aber Abhängigkeit – nicht nur von einem anderen Staat, sondern auch von NGOs und anderen wohlmeinenden Institutionen, die das tun, was Regierungen tun sollten – fördert die Korruption. Das Geld fließt allzu leicht in immer tiefere Taschen. Und die Anwesenheit ausländischer Militärs und politischer Nachhilfelehrer, die möglicherweise wenig Ahnung davon haben, wie die Dinge in den von ihnen besetzten Ländern funktionieren, macht es für die Menschen vor Ort immer schwieriger, selbst zu regieren.
Die korrupten kolonialen Eliten besitzen in den Augen ihrer Landsleute keinerlei Legitimität. Rebellen und Revolutionären wird vielleicht etwas mehr zugestanden, sie wissen aber nur mit Gewalt zu herrschen. Die Imperialmacht sitzt in der Falle. Weggehen ist fast immer schlecht. Bleiben ist schlimmer.
Attlee und Biden haben das verstanden. Deshalb wollten sie aussteigen. Biden wird Naivität vorgeworfen und er wird als glückloser alter Mann betrachtet, der keine Ahnung hatte, was er da ins Rollen bringt. Das ist unwahrscheinlich. Ich glaube, er hat entschieden, dass es an der Zeit war, Afghanistan unverzüglich zu verlassen, gerade weil er wusste, dass es ein großes Chaos geben würde. Es war besser, es hinter sich zu bringen, als weiter in die koloniale Falle verstrickt zu werden.
Das mag hartherzig wirken. Aber Biden kann nicht für den Aufstieg der Taliban oder den fragilen Zustand eines Landes verantwortlich gemacht werden, das schon viel zu viele Kriege und Invasionen erlebt hat. Die USA hätten von vornherein nicht dort sein sollen, aber das ist eine Lektion, die Großmächte anscheinend nie lernen.
Aus dem Englischen von Sandra Pontow