Koloniální past
NEW YORK – Dvacátého února 1947 informoval tehdejší socialistický britský premiér Clement Attlee parlament, že Indie nejpozději v červnu 1948 získá nezávislost. Attlee nemohl čekat, až se Britové stáhnou ze země, jejíž muslimští a hinduističtí předáci dlouho volali po nezávislosti. Indie se však zmítala v násilném neklidu. Muslimští lídři se báli nadvlády hinduistů. V obavách, že občanská válka by mohla dostat Brity do nekontrolovatelné situace, se Attlee rozhodl, že Britský rádž ukončí ještě dříve.
Nezávislost Indie započala 14. srpna 1947. Pákistán se odtrhl. Strašlivé násilnosti mezi hinduisty a muslimy si vyžádaly půl milionu životů. Mnoho další lidí přišlo o domov. Rány z rozštěpení se hojí dodnes.
Attlee se stal terčem všeobecné kritiky za to, že se z bývalé kolonie stáhl příliš brzy a zanechal ji v chaosu. Kdyby se jen podařilo zorganizovat lepší policii. Kdyby jen armáda dokázala udržet pořádek. Kdyby jen Britové odešli ze země až ve chvíli, kdy by byla stabilní.
Americký prezident Joe Biden se dnes ocitá ve stejné situaci. Američtí vojáci zanechali Afghánistán v krvavém chaosu. Kritikové Bidenova rozhodnutí o stažení tvrdí, že Spojené státy měly v Afghánistánu zůstat déle. Podle názoru Roberta Kagana, známého amerického stoupence silné vojenské politiky, měly USA slíbit, že v zemi setrvají nejméně 20 let, místo aby se chovaly nezúčastněně. Americká vojenská přítomnost byla koneckonců minimální a země si ji snadno mohla dovolit. Ale proč v takovém případě zůstávat jen 20 let? Proč ne 40 let? A proč nezůstat navždy?
Otázka zní, zda Attlee nebo Biden vůbec někdy mohli odejít z Indie či z Afghánistánu a zanechat je ve stabilní kondici. Attlee alespoň věděl, že v Indii, a dokonce i v Pákistánu budou vládnout zodpovědní a veskrze umírnění muži. Džaváharlál Néhrú a Muhammad Alí Džinnáh ani v nejmenším nepřipomínali Tálibán. Oba byli všeobecně uznávaní coby legitimní lídři – a přesto vypukla občanská válka. Biden neměl ani ten luxus, že by mohl ponechat Afghánistán ve schopných rukou.
Je snadné vyčítat Attleemu a Bidenovi násilí, které po jejich rozhodnutí následovalo. Možná udělali chyby. Při zpětném ohlédnutí možná uvidíme, jak mohli část škod zmírnit. Oba představitelé však uvízli ve stejné koloniální pasti, do které se chytilo i mnoho jiných imperiálních mocností. Jakmile učiníte místní elity závislými na moci a na penězích zahraničního okupanta, je téměř nemožné odejít a nevyvolat přitom zmatek. A čím déle zahraniční mocnost v zemi setrvává, tím horší mnohdy tento zmatek bývá.
Subscribe to Project Syndicate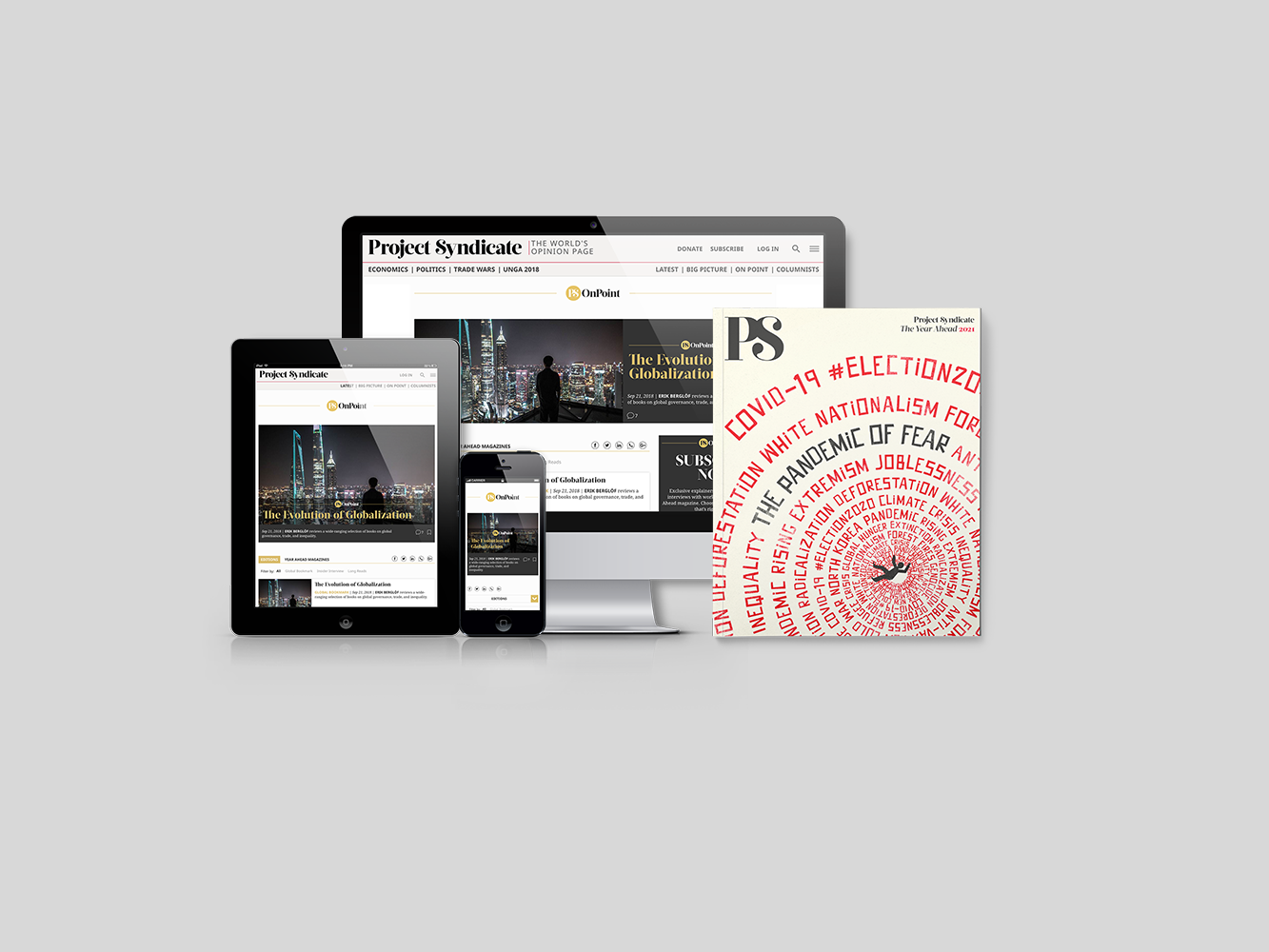 Subscribe to Project Syndicate
Enjoy unlimited access to the ideas and opinions of the world's leading thinkers, including weekly long reads, book reviews, topical collections, and interviews; The Year Ahead annual print magazine; the complete PS archive; and more – for less than $9 a month.
Harold Macmillan, konzervativní premiér, který vycítil "vítr změn" v koloniální Africe v roce 1960 a poté řídil stahování Britů, dostal kdysi od velmi konzervativního amerického novináře Williama F. Buckleyho mladšího otázku, zda jsou Afričané připraveni vládnout si sami. Macmillan si to nemyslel. Dodal však, že je to jen další důvod, proč by měli dostat svobodu, aby to zkusili. Byly to jejich země. Museli se naučit vládnout tím, že budou vládnout. Kdyby Britové zůstali a uvrhli nejlepší a nejbystřejší antikoloniální aktivisty do vězení, jen by tím zhoršili situaci.
Impéria málokdy vznikají podle plánu. Většina evropských impérií začala jako obchodní centra. Místní vládci byli pěstováni, upláceni a obraceni jeden proti druhému. Obrovským územím v Indii dlouho vládla jediná britská obchodní společnost. Poté převzaly moc koloniální vlády, aby ochránily obchodní zájmy domovských zemí. Imperiální vládnutí se často ospravedlňovalo křesťanským misionářským zápalem a na samém sklonku devatenáctého století také vzletným ideálem vzdělat domorodé elity tak, aby dokázaly napodobit Západ.
USA byly ve svém koloniálním úsilí vlažnější. Koneckonců mají být Američané proti imperialismu. Jejich deklarovaným ospravedlněním boje proti komunismu ve Vietnamu nebo proti diktaturám v Iráku či v Afghánistánu byla snaha osvítit tmářské obyvatele prostřednictvím tržního kapitalismu a demokratického vládnutí, často s katastrofálními následky.
Ať už je však ospravedlnění zahraniční intervence jakékoliv, výsledky jsou stále stejné. Místním elitám, jako jsou Afghánci, kteří vládli v Kábulu a v dalších městech, se možná daří dobře. Závislost – nejen na jiném státu, ale i na nevládních organizacích a dalších institucích, které v dobré víře dělají věci náležející vládě – však přiživuje korupci. Peníze až příliš snadno tečou do stále hlubších kapes. A samotná přítomnost zahraničních vojáků a politických poradců, kteří mohou mít jen malé povědomí o tom, jak to v okupované zemi funguje, ještě více komplikuje místním lidem možnost, aby si vládli sami.
Koloniální elity s kapsami plnými bezpracných peněz nemají v očích spoluobčanů legitimitu. Povstalci a revolucionáři jí mohou mít více, ale ti umějí vládnout jen silou. Imperiální mocnost se ocitá v pasti. Odejít je téměř vždy špatné. Zůstat je ještě horší.
Attlee a Biden to pochopili. Proto chtěli vycouvat. Biden je obviňován z naivity a vykreslován jako nešťastný stařík, který vůbec netušil, co vyvolá. To je ovšem nepravděpodobné. Podle mého usoudil, že nastal čas k bezodkladnému odchodu, právě proto, že věděl, jak velký chaos to vyvolá; proto bylo lepší udělat to hned, než aby v koloniální pasti uvízl ještě beznadějněji.
Možná to působí bezcitně. Bidena však nelze vinit ze vzestupu Tálibánu ani z křehkého stavu země, která už zažila příliš mnoho válek a invazí. USA v této zemi především nikdy neměly být, ale toto ponaučení si velké mocnosti nejspíš nikdy nevezmou.
Z angličtiny přeložil Jiří Kobělka