¿Puede renacer la democracia estadounidense?
NUEVA YORK – Estados Unidos siempre se consideró a sí mismo un bastión de la democracia. La promovió en todo el mundo, y luchó por ella (con gran costo) contra el fascismo en Europa durante la Segunda Guerra Mundial. Ahora esa lucha se trasladó al propio país.
Las credenciales democráticas de Estados Unidos siempre estuvieron ligeramente manchadas. Estados Unidos se fundó como una democracia representativa, pero sólo podía votar una pequeña fracción de sus ciudadanos (en su mayoría, terratenientes varones blancos). Tras la abolición de la esclavitud, los blancos del sur estadounidense estuvieron casi un siglo tratando de evitar el voto de los afroamericanos; por ejemplo, supeditándolo al pago de impuestos de capitación y pruebas de alfabetización, que lo hacían prácticamente imposible para los pobres. Sólo tuvieron garantizado ese derecho casi medio siglo después de la habilitación del voto femenino en 1920.
Las democracias limitan, con razón, el dominio de las mayorías, y por eso consagran ciertos derechos básicos que a nadie pueden ser negados. Pero en Estados Unidos esa idea se desvirtuó. Una minoría domina a la mayoría, con poca consideración por sus derechos políticos y económicos. La mayoría de los estadounidenses quiere control de armas, aumento del salario mínimo, acceso garantizado al seguro de salud y mejor regulación de los bancos que produjeron la crisis de 2008; pero todos estos objetivos parecen inalcanzables.
La razón deriva en parte de la Constitución de los Estados Unidos. Dos de los tres presidentes elegidos en este siglo llegaron al cargo pese a haber perdido la votación popular. Si no fuera por el Colegio Electoral (incluido en la Constitución por insistencia de los estados esclavistas, menos poblados), Al Gore hubiera sido presidente en 2000, y Hillary Clinton en 2016.
Pero hay otro elemento que también contribuyó a frustrar la voluntad de la mayoría: el recurso del Partido Republicano a la supresión de votantes, al trazado arbitrario de distritos electorales y a otras formas de manipulación electoral. Este método tal vez sea comprensible: al fin y al cabo, los cambios demográficos han puesto a los republicanos en desventaja electoral. Pronto los estadounidenses blancos de ascendencia europea dejarán de ser mayoría; además, una sociedad patriarcal es incompatible con el mundo y la economía del siglo XXI. Y las áreas urbanas donde vive la mayoría de los estadounidenses, en el norte o en el sur, han aprendido el valor de la diversidad.
Los votantes residentes en estas áreas de crecimiento y dinamismo también han visto el papel que el Estado puede y debe desempeñar para producir prosperidad compartida; han abandonado, a veces casi de un día para el otro, viejas creencias de clase. De modo que en una sociedad democrática, la única forma en que una minoría (trátese de grandes corporaciones en busca de explotar a trabajadores y consumidores, bancos en busca de explotar a los deudores, o los que se quedaron en el pasado y tratan de recrear un mundo que ya no existe) puede retener el dominio económico y político es debilitando a la democracia misma.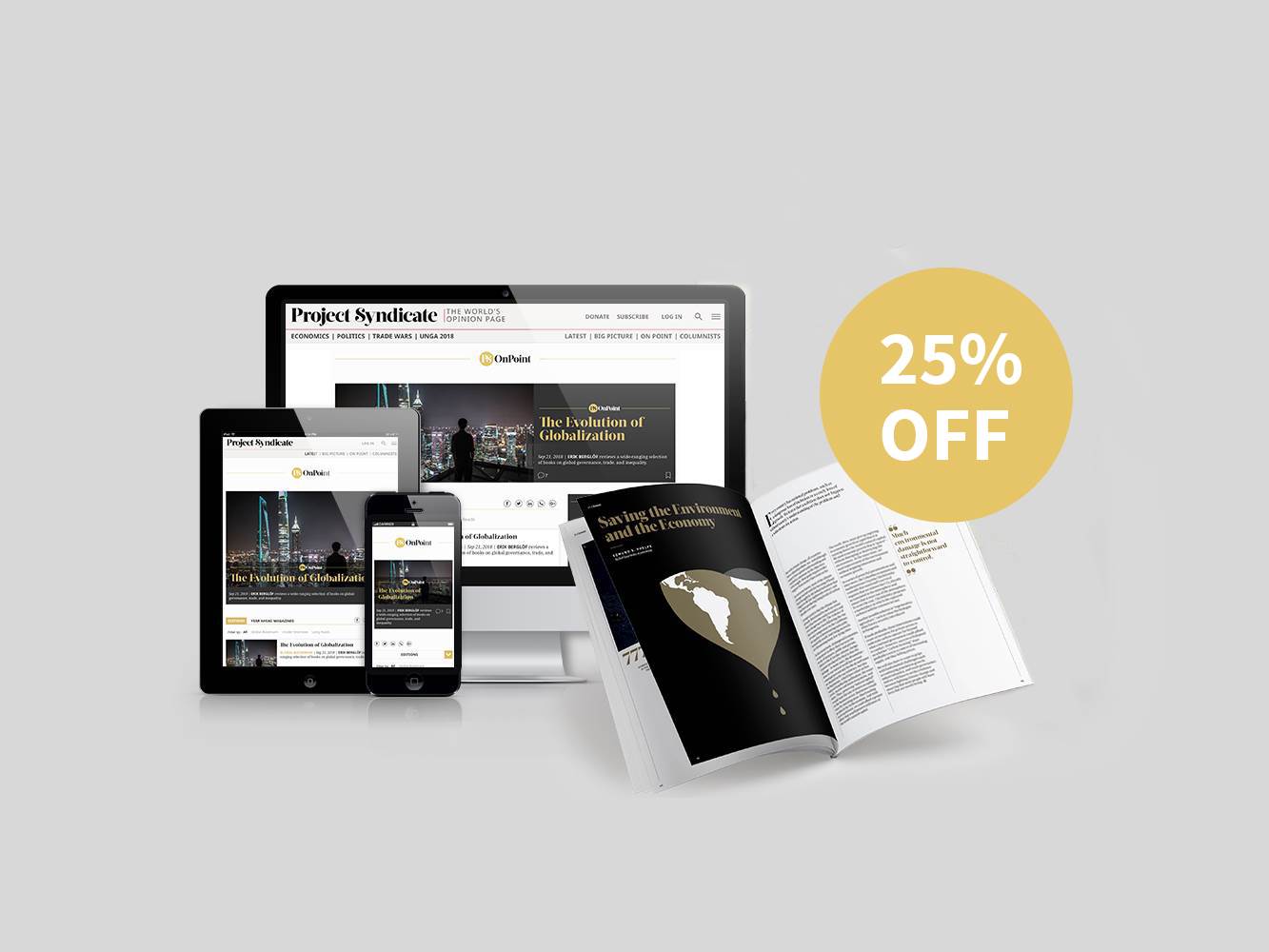 Subscribe now
For a limited time only, get unlimited access to On Point, The Big Picture, and the PS Archive, plus our annual magazine, for just $75.
Esa estrategia incluye muchas tácticas. Además de propugnar la inmigración selectiva, las autoridades republicanas han buscado modos de impedir el registro de probables votantes demócratas. En muchos de los estados que controlan, los centros de votación les imponen normas de identificación difíciles de cumplir. Y algunos gobiernos municipales directamente los eliminan de los padrones, reducen la cantidad de centros de votación o acortan su horario de funcionamiento.
Son sorprendentes las trabas que pone Estados Unidos al voto, el derecho básico de la ciudadanía. Es una de las pocas democracias que tienen elecciones en día laboral, en vez de un domingo, lo que obviamente dificulta el voto de los trabajadores. Esto contrasta con otras democracias, como Australia, donde el voto es obligatorio, o con algunos estados, como Oregon, que habilitaron la opción de votar por correo.
Además, existe un sistema de encarcelamiento masivo que sigue discriminando a los afroamericanos y que históricamente cumplió una triple función. Además de proveer mano de obra barata y presionar a la baja sobre los salarios (como señala Michael Poyker, de la Universidad de Columbia, alrededor del 5% de la producción industrial estadounidense todavía es obra de reclusos), este sistema se pensó para negar a los condenados por un delito el derecho al voto.
Cuando todo lo demás falla, los republicanos apelan a atarle las manos al gobierno; en parte llenando los tribunales federales de jueces confiables que anulen políticas a las que se oponen los donantes y simpatizantes del Partido Republicano. Los orígenes intelectuales y los mecanismos organizativos del asalto republicano a la democracia son tema de importantes libros recientes, como Democracy in Chains [Democracia en cadenas] de Nancy MacLean, historiadora de la Universidad Duke, y The One Percent Solution [La solución del uno por ciento] de Gordon Lafer, politólogo de la Universidad de Oregon.
Es posible que los ideales estadounidenses de libertad, democracia y justicia para todos nunca hayan sido una realidad plena, pero hoy son blanco de ataque declarado. La democracia se ha convertido en el gobierno de pocos, por pocos y para pocos; y la justicia para todos es para todos los blancos que puedan pagársela.
No es, por supuesto, un problema exclusivamente estadounidense. En todo el mundo han llegado al poder líderes autoritarios con escaso compromiso con la democracia: Recep Tayyip Erdoğan en Turquía, Viktor Orbán en Hungría, Jarosław Kaczyński en Polonia, y ahora Jair Bolsonaro en Brasil. Algunos, mirando al pasado, dicen que esto también pasará. ¿Cuántos dictadores brutales había en los años treinta? ¿Cuántos, como Salazar en Portugal y Franco en España, sobrevivieron hasta mucho después de la Segunda Guerra Mundial? Y ya no queda ninguno.
Pero debería bastar un momento de reflexión para recordar el costo humano de esas dictaduras. Y los estadounidenses deben confrontar el hecho de que su presidente, Donald Trump, ayudó y alentó a la camada actual de déspotas en germen.
Esa es sólo una de las muchas razones por las que este año es importante tener un Congreso de mayoría demócrata que pueda contrarrestar las tendencias autoritarias de Trump, y elegir autoridades municipales y estatales que devuelvan el voto a todos los que tienen derecho a votar. La democracia está bajo ataque, y todos tenemos la obligación de hacer lo que podamos (dondequiera que estemos) para salvarla.
Traducción: Esteban Flamini