ISIS 2.0 y la guerra de la información
WASHINGTON, DC – En diciembre de 2018, el presidente estadounidense Donald Trump declaró la victoria sobre Estado Islámico (ISIS), con un tuit en el que sostuvo que "ISIS está prácticamente derrotado, y otros países de la región, incluida Turquía, deberían poder fácilmente con lo que quede. ¡Volvemos a casa!". Y en los primeros tres meses de este año, Trump dijo o tuiteó 16 veces que ISIS está completamente derrotado o que lo estará pronto.
Pero el gobierno de los Estados Unidos no parece estar de acuerdo. En agosto, los tres inspectores generales en jefe del Departamento de Defensa, el Departamento de Estado y la Agencia de los Estados Unidos para el Desarrollo Internacional presentaron un informe conjunto al Congreso sobre el desarrollo de la operación Inherent Resolve (la campaña de Estados Unidos contra ISIS en Siria e Irak) en el período que va del 1 de abril al 30 de junio de este año, donde concluyen que "a pesar de la pérdida de territorio físico, miles de combatientes de ISIS permanecen en Irak y Siria, ejecutan ataques y trabajan en recrear sus capacidades".
La reaparición de ISIS es en parte resultado de las decisiones tomadas por Trump en diciembre de 2018 de retirar todas las tropas estadounidenses de Siria y reducir a la mitad su número en Afganistán, que motivaron la renuncia del secretario de defensa James Mattis y redujeron la capacidad de los aliados regionales de Estados Unidos para llevar adelante operaciones de contraterrorismo. En Irak, ISIS se está reagrupando y formando células terroristas clandestinas en áreas clave de las provincias de Bagdad, Nínive y Al Anbar, y en el valle medio del río Éufrates. En Siria, el grupo está lanzando fuertes contraofensivas en Al Raqa y en la provincia de Homs, con el firme propósito de crearse una zona segura.
Es improbable que Trump revierta su decisión de retirar tropas. Pero el campo de batalla de ISIS no es sólo físico, también es digital. Y al menos en este ámbito, la administración Trump debe fortalecer la capacidad estadounidense de combatir en forma efectiva.
Cuando ISIS atacó la ciudad iraquí de Mosul, en el clímax de su insurgencia en 2014, millones de personas pudieron ver en tiempo real lo que ocurría, siguiendo el hashtag #AllEyesOnISIS (todos los ojos puestos en ISIS) en la versión árabe de Twitter, incluidos los defensores iraquíes de la ciudad, que se desmoralizaron y huyeron. Como escriben Peter W. Singer y Emerson T. Brooking en su libro LikeWar: The Weaponization of Social Media, [La guerra de los likes: el uso de las redes sociales como armas], ISIS condujo "una ofensiva militar al modo de una campaña de márketing viral, y obtuvo una victoria que no tendría que haber sido posible".
Asimismo, el reaparecido ISIS 2.0 usa anuncios de prensa y su dominio de las redes sociales para difundir su influencia en todo el mundo y reclutar a combatientes, simpatizantes y financistas en el extranjero. En abril de 2019, por ejemplo, el grupo publicó un video de su líder, Abu Bakr al-Baghdadi, que se atribuyó la responsabilidad por los mortales atentados del domingo de Pascua en Sri Lanka. La campaña mediática internacional de ISIS también produce Soldiers Harvest II, una publicación semanal renovada que cubre las operaciones militares del grupo.
Subscribe now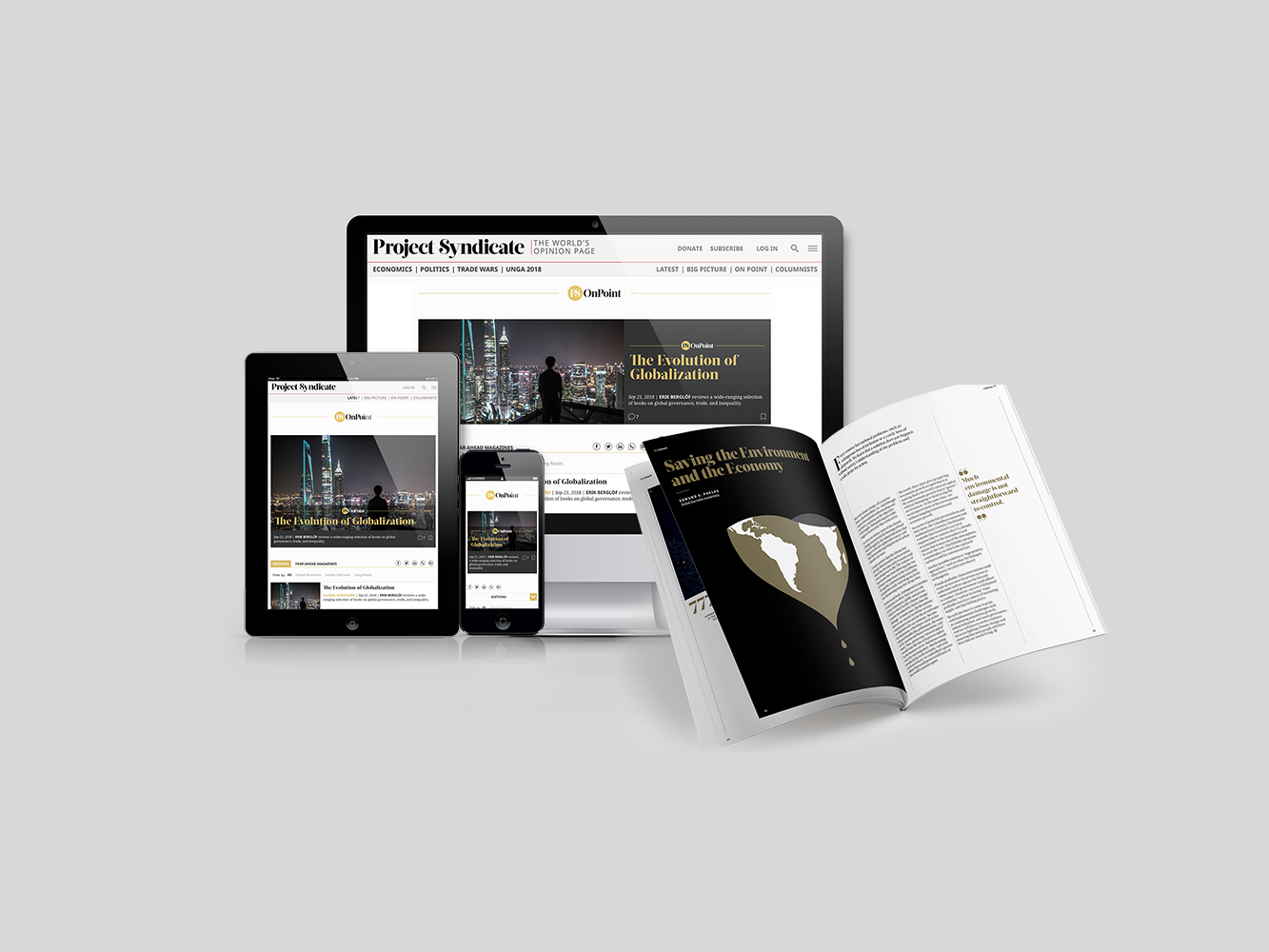 Subscribe now
Subscribe today and get unlimited access to OnPoint, the Big Picture, the PS archive of more than 14,000 commentaries, and our annual magazine, for less than $2 a week.
Esta ofensiva comunicacional permite a ISIS disputar la visión internacional de que el grupo fue derrotado tras la caída de su califato. Y lo más importante (como señalan Singer y Brooking) es que ISIS usa Internet misma como un arma para crear un campo de batalla digital en el que un ciberrelato de victorias puede llevar a triunfos en el terreno.
La opinión pública estadounidense e internacional debe comprender finalmente que la guerra contra ISIS y otros grupos terroristas yihadistas es un tipo nuevo y diferente de conflicto que no se puede "ganar" de una vez y para siempre. El apoyo a ISIS, Al Qaeda, Boko Haram y grupos similares es reflejo de múltiples factores sociales, económicos y demográficos, que van de la corrupción al cambio climático. De modo que la lucha contra estos grupos debe tener lugar en muchos ámbitos diferentes, comenzando por la política interna de los países en los que operan.
Otro ámbito de lucha es Internet, y el ejército de los Estados Unidos lo sabe muy bien. En 2016, el Estado Mayor Conjunto estadounidense publicó un artículo centrado en cómo ganar la "batalla narrativa". El artículo comenzaba con esta frase: "matar a una mala persona es más fácil que matar una mala idea". Por eso de aquí a 2028 el cibercomando de los Estados Unidos se transformará en un comando de operaciones para la ciberguerra, con el objetivo de integrar las operaciones de guerra cibernética, electrónica y de la información.
Pero para 2028 falta casi un decenio, y Estado Islámico no va a esperar. Además, esta lucha es demasiado importante para dejársela solamente a los soldados. De modo que la Estrategia de Seguridad Nacional de los Estados Unidos debe recomendar un modelo de colaboración similar al de la 77.ª Brigada del ejército británico, que combina departamentos del gobierno en una sola estructura para la conducción de la guerra de la información.
Lamentablemente, la administración Trump desvirtuó una oficina del Departamento de Estado de los Estados Unidos (el Global Engagement Center) que originalmente se encargaba de contrarrestar la propaganda terrorista y cuya tarea ahora es combatir la desinformación global. Una decisión a la que felizmente el Congreso se opuso; el Departamento de Estado debe tener plena participación en el desarrollo de un contrarrelato sólido y creíble, una tarea mucho más sutil y amplia que la contrapropaganda tradicional.
Además, otros países que combaten a ISIS deben asegurarse de tener capacidades similares y de poder colaborar con sus aliados en los ámbitos diplomático y militar. Las guerras de la información son conflictos entre diferentes modos de ver y comprender el mundo, y demandan nuevas capacidades y conocimiento experto que trascienden con creces las comunicaciones tradicionales.
Finalmente, los medios informativos de Estados Unidos y del mundo enfrentan un dilema. Por un lado, las noticias sobre los anuncios de prensa de ISIS y las entrevistas relacionadas aumentan la visibilidad, y hasta cierto punto el atractivo, de este y otros grupos similares. Por el otro, la significativa disminución de la cobertura mediática estadounidense de ISIS en los últimos años fortalece la percepción pública de que ya no es una amenaza. Los periodistas y editores deben ser conscientes de esta tensión, y tal vez examinar más detenidamente la vinculación con el público de las fuerzas que combaten a ISIS en todo el mundo.
La publicidad es esencial para todos los grupos terroristas, que usan los ataques para visibilizar su causa y atraer el apoyo de los desafectos. Además, las tecnologías digitales ofrecen a ISIS un control sobre partes del territorio virtual que a menudo le es inalcanzable en el terreno físico, y esto lo ayuda a reagruparse y hallar nuevos modos de lanzar ataques materiales.
De modo que la reciente reaparición mediática de ISIS es un preanuncio de su resurrección física. Por eso la guerra de información contra ISIS nunca debe detenerse.
Traducción: Esteban Flamini
,