El peligroso juego entre Estados Unidos e Irán
BERLÍN – Estados Unidos e Irán se desafían en el Golfo Pérsico, y su conflicto asimétrico amenaza salirse de control. A menos que el resto del mundo se involucre, el peligroso juego que ambos países están jugando puede terminar en una confrontación directa.
Puede afirmarse que la escalada comenzó en mayo de 2018, cuando Estados Unidos anunció su retirada del acuerdo nuclear de 2015 con Irán y el restablecimiento de sanciones. Después de eso intensificó las sanciones varias veces, como parte de una estrategia de "presión máxima" que minimizó las transacciones comerciales de Irán con el resto del mundo, destruyó sus ingresos petroleros, alentó una devaluación de su moneda y hundió a la economía iraní en la recesión.
Como Irán no tiene capacidad para responderle a Estados Unidos en especie, tuvo que apelar a la creatividad. En primer lugar, presionó a los aliados europeos de Estados Unidos (entre ellos Francia, Alemania y el Reino Unido, así como la Unión Europea en su conjunto) con el argumento de que deben intervenir para garantizarle los beneficios que supuestamente le traería el Plan de Acción Integral Conjunto (nombre formal del acuerdo de 2015).
En tanto, Irán redujo el cumplimiento de varios de los compromisos que asumió conforme al PAIC; por ejemplo, superó los límites de enriquecimiento nuclear acordados y reanudó la investigación de centrífugas avanzadas. A diferencia de la UE, el gobierno del presidente estadounidense Donald Trump parece incapaz de comprender el riesgo que esto supone.
Además, Irán está librando una guerra asimétrica en el Golfo Pérsico y la Península Arábiga. En los últimos meses capturó varios buques petroleros extranjeros. También derribó un dron espía del ejército estadounidense sobre el Estrecho de Ormuz (un corredor marítimo vital para el transporte de petróleo) y parece ser el responsable de una serie de actos de sabotaje en buques cercanos. Se le han atribuido además los ataques a instalaciones petroleras sauditas lanzados por los rebeldes hutíes de Yemen, a los que Irán respalda.
Que estos episodios puedan atribuirse directa o indirectamente a Irán no tiene demasiada importancia. Lo que importa es que se condicen con la declaración que formuló en 2018 el presidente iraní Hassan Rouhani en el sentido de que si a Irán se le impedía la venta de petróleo, "no habrá exportación de petróleo desde el Golfo Pérsico".
Subscribe now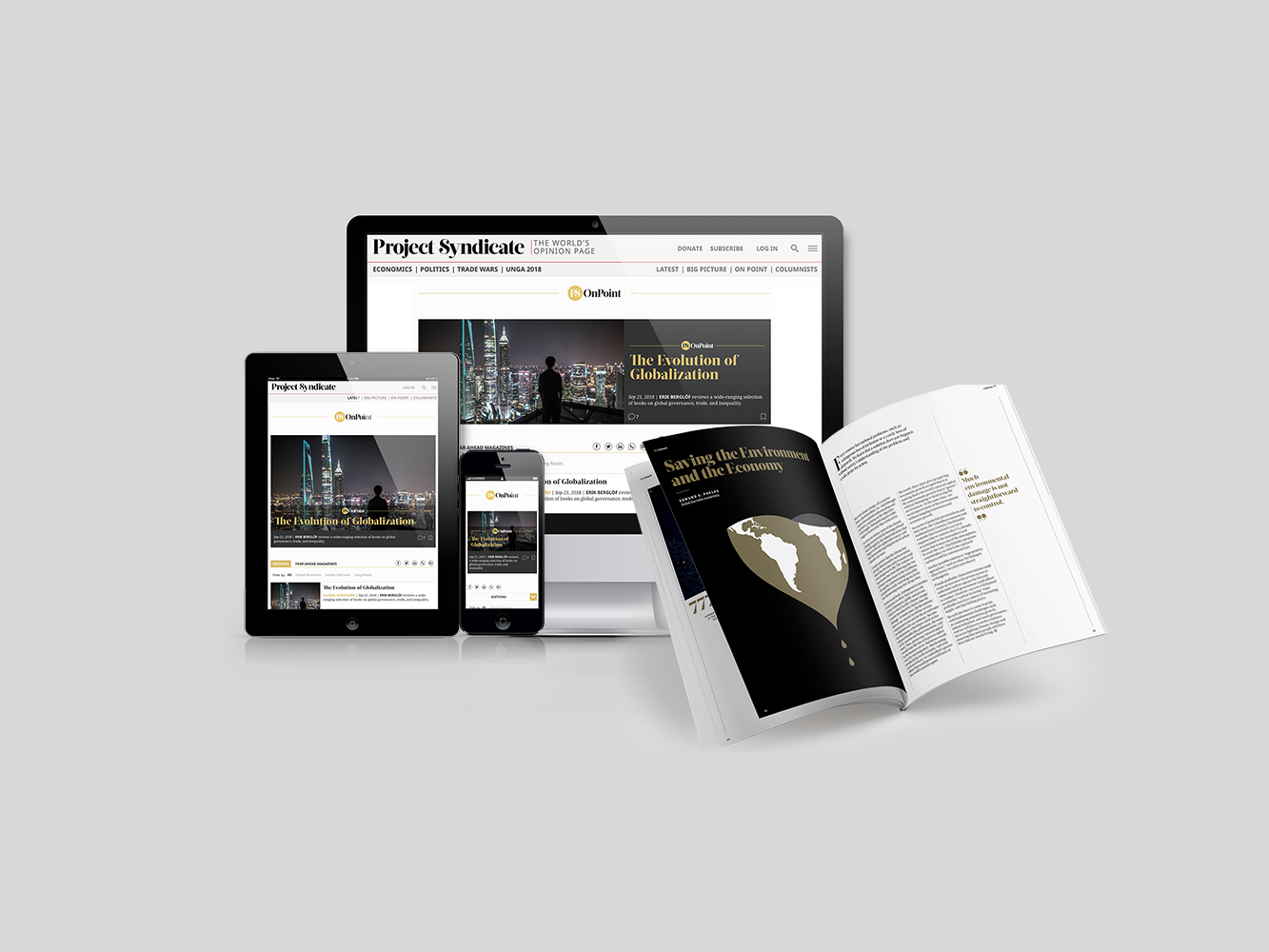 Subscribe now
Subscribe today and get unlimited access to OnPoint, the Big Picture, the PS archive of more than 14,000 commentaries, and our annual magazine, for less than $2 a week.
Hasta ahora Irán pudo convertir la asimetría del poder absoluto en una ventaja táctica. Es verdad que Estados Unidos tiene un ejército superior. Pero Trump no quiere llevar a su país a otra guerra en Medio Oriente, sobre todo una que lo obligaría a desplegar decenas de miles de soldados estadounidenses.
Además, pese al serio perjuicio que las sanciones estadounidenses provocaron a Irán, queda poco margen para medidas adicionales. Es posible que al jugar una carta tan fuerte, la administración Trump la haya gastado para siempre, destruyendo al hacerlo la herramienta de poder que tenía y que obraba como un incentivo crucial para que Irán cumpla los compromisos acordados conforme al PAIC. Al neutralizar la amenaza de reimposición automática de sanciones incluida en el acuerdo nuclear, Estados Unidos aumentó el riesgo de que Irán lo incumpla en formas que lo acerquen más al desarrollo de armas nucleares.
Sin embargo, la posición de Irán no es particularmente fuerte. Así como Estados Unidos agotó el potencial de las sanciones, es posible que Irán haya agotado la paciencia estadounidense en relación con sus tácticas de guerra asimétrica. Inmediatamente después del ataque a las instalaciones petroleras sauditas, Trump insinuó una posible respuesta militar. Otro ataque anónimo similar (y ni hablar si fuera en mayor escala o provocara víctimas estadounidenses) puede ser la gota que colme el vaso.
Ahora que Estados Unidos e Irán jugaron todas sus cartas en esta partida, es probable que esté por comenzar una más peligrosa. Eso no implica necesariamente una guerra convencional declarada. Pero podría ocurrir que otros países, como Arabia Saudita e Israel, lancen ataques asimétricos propios, e incluso que lo haga Estados Unidos (todos estos actores ya tienen experiencia en esta clase de acciones, aunque no a gran escala).
Conscientes del peligro de una escalada de guerra asimétrica continua, los firmantes europeos del PAIC y actores regionales como los Emiratos Árabes Unidos han propuesto medidas para desactivar el conflicto. La primera y principal es iniciar conversaciones directas entre Irán y Estados Unidos (algo en lo que al parecer los europeos están trabajando).
En este proceso, conviene que Europa descarte ideas exageradas sobre un encuentro entre los presidentes de ambos países. Basta que sean otros funcionarios de alto nivel, y pueden reunirse en el contexto de diversos marcos bilaterales o multilaterales.
Los otros firmantes del PAIC (China, Francia, Alemania, Rusia, el RU y la UE) quieren salvar lo que se pueda del acuerdo de 2015, de lo que dio pruebas una reunión sobre el tema que tuvo lugar en Viena en julio. Pero para una solución diplomática a las tensiones entre Irán y Estados Unidos también es necesario que se involucren los vecinos de Irán.
Hay también en discusión otras ideas para aliviar tensiones. Por ejemplo, el presidente francés Emmanuel Macron ha propuesto abrirle a Irán una línea de crédito por 15 000 millones de dólares, que lo ayudaría a compensar la pérdida de ingresos petroleros derivada de las sanciones. También se han propuesto varios planes para entablar conversaciones sobre la seguridad regional.
Estas iniciativas dan algunos motivos de esperanza. Pero la situación es cada vez más delicada, y puede ponerse mucho peor (incluso llegar a una confrontación directa entre Estados Unidos e Irán) antes de que la diplomacia tenga oportunidad de mejorarla.
Traducción: Esteban Flamini