Jeu dangereux entre les États-Unis et l'Iran
BERLIN – À l'heure où les États-Unis et l'Iran se font face dans le golfe Persique, un conflit asymétrique risque d'échapper à tout contrôle. À moins qu'intervienne le reste du monde, le jeu dangereux auquel se livrent actuellement les deux puissances pourrait bien aboutir à une confrontation directe.
L'escalade a pour l'essentiel débuté en mai 2018, lorsque les États-Unis ont annoncé se retirer de l'accord de 2015 sur le nucléaire iranien, et rétablir des sanctions qui n'ont cessé depuis d'être alourdies dans le cadre d'une stratégie de « pression maximale » qui a mis à mal les transactions commerciales de l'Iran avec les pays du monde, fortement impacté les revenus pétroliers, engendré une dévaluation monétaire, et plongé l'économie dans la récession.
L'Iran n'étant pas en capacité de riposter dans la même mesure que l'Amérique, il lui a fallu se montrer créative. Le pays a tout d'abord exercé une pression sur les alliés européens des États-Unis – France, Allemagne, Royaume-Uni, et Union européenne dans son ensemble – en les appelant à intervenir pour préserver les avantages dont l'Iran était supposée bénéficier en vertu du Plan d'action global conjoint, intitulé officiel de l'accord de 2015.
Dans le même temps, l'Iran a revu à la baisse plusieurs de ses engagements de conformité au JCPOA, notamment en dépassant les limites convenues d'enrichissement nucléaire, ainsi qu'en reprenant ses recherches sur les centrifugeuses avancées. Or, si l'administration du président américain Donald Trump ne semble pas réaliser le danger que cela représente, l'UE saisit pleinement le sérieux de la situation.
Le régime de Téhéran mène par ailleurs une guerre asymétrique dans le golfe Persique et la péninsule arabique. Ces derniers mois, l'Iran a saisi plusieurs navires pétroliers étrangers. Les Iraniens ont également abattu un drone de surveillance de l'armée américaine au-dessus du détroit d'Ormuz – une voie maritime indispensable au transport du pétrole – et semble à l'origine d'une série d'actes de sabotage sur des navires stationnés à proximité. Les attaques menées par les rebelles houthis (soutenus par l'Iran) contre des installations pétrolières saoudiennes ont également été attribuées à Téhéran.
Peu importe que ces épisodes puissent effectivement être imputés directement ou indirectement à l'Iran. Ce qu'il faut retenir, c'est qu'ils s'inscrivent en phase avec le message formulé par le président Hassan Rohani en 2018, selon lequel en cas d'obstacles empêchant à l'Iran de vendre son pétrole, « plus aucun baril ne sera exporté depuis le Golfe persique ».
Subscribe now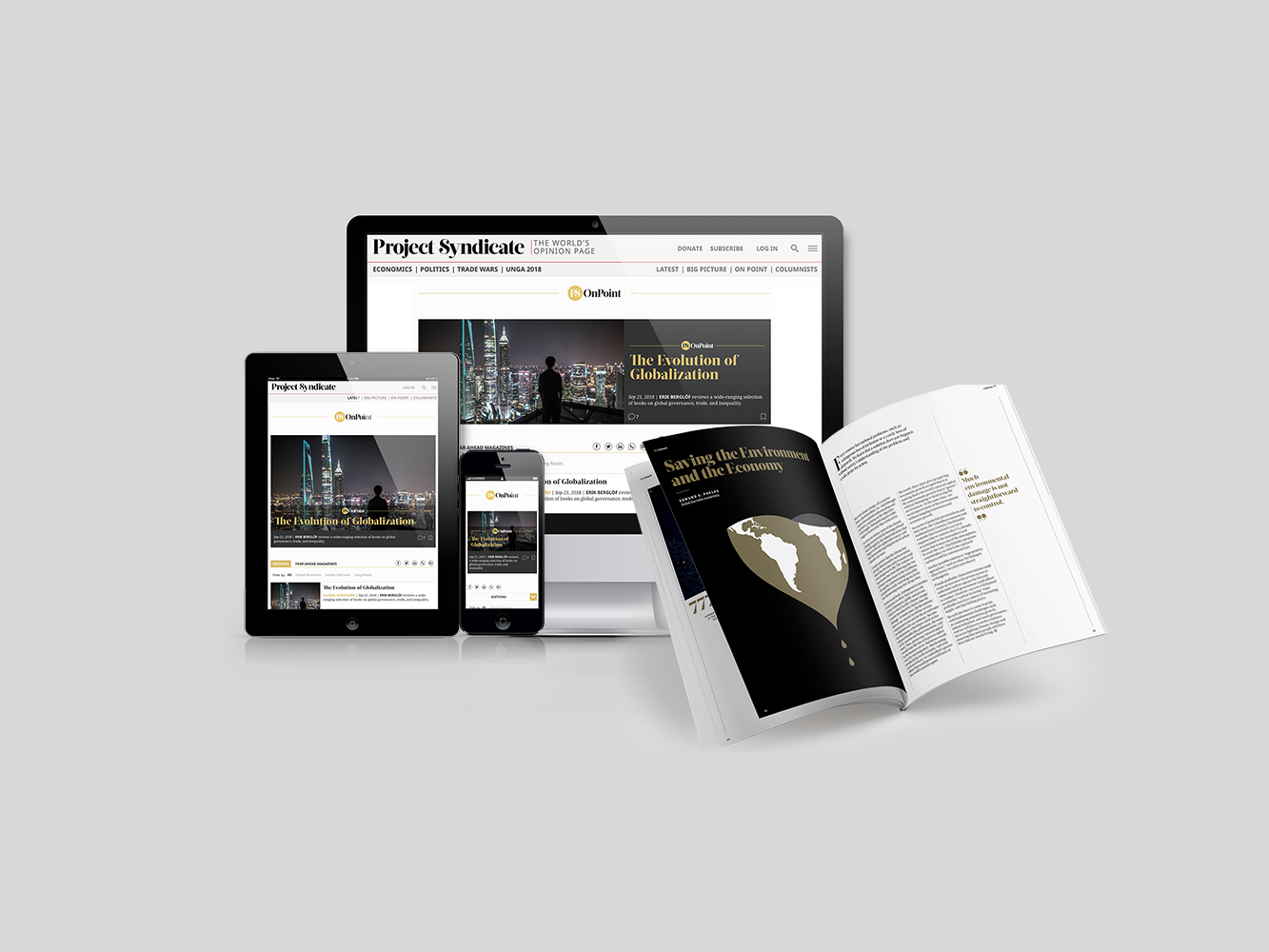 Subscribe now
Subscribe today and get unlimited access to OnPoint, the Big Picture, the PS archive of more than 14,000 commentaries, and our annual magazine, for less than $2 a week.
L'Iran a jusqu'à présent réussi à faire de cette asymétrie de puissance un avantage tactique. Oui, les États-Unis disposent d'une armée bien supérieure. Pour autant, Trump n'entend pas précipiter l'Amérique dans une nouvelle guerre au Moyen-Orient, et encore moins dans un conflit qui lui imposerait de déployer plusieurs dizaines de milliers de soldats américains.
Par ailleurs, bien que les sanctions américaines infligent de sérieuses souffrances à l'Iran, la marge de manœuvre au-delà de ces mesures s'avère limitée. En jouant d'emblée une carte aussi forte, l'administration Trump a peut-être gaspillé définitivement un atout majeur, réduisant à néant à la fois son propre levier et les mécanismes incitatifs utiles qui auraient pu conduire l'Iran à honorer ses engagements dans le cadre du JCPOA. En se privant de la menace d'un recours aux sanctions prévues dans l'accord sur le nucléaire, les États-Unis augmentent le risque de violations par l'Iran, susceptibles de permettre à Téhéran de se rapprocher de l'arme atomique.
L'Iran n'est toutefois pas en position de force. De la même manière que l'Amérique s'est privée du potentiel des sanctions, l'Iran a peut-être épuisé la patience des États-Unis face à ses tactiques asymétriques. Dès le lendemain de l'attaque menée contre les installations pétrolières saoudiennes, Trump a en effet évoqué la possibilité d'une intervention militaire. Une nouvelle attaque non revendiquée de ce type – sans parler d'un incident encore plus destructeur ou de pertes humaines américaines – pourrait bien constituer la goutte d'eau.
Lorsque les États-Unis et l'Iran auront joué tous leurs atouts dans la partie en cours, un jeu plus dangereux encore pourrait débuter. Il ne s'agirait pas nécessairement d'une guerre cinétique, mais des pays tiers comme l'Arabie saoudite et Israël pourraient lancer leurs propres attaques asymétriques, et l'Amérique entreprendre elle-même une guerre asymétrique. Tous ces acteurs se sont déjà livrés à ce jeu par le passé, à une échelle certes plus réduite.
Conscients des dangers associés à une telle escalade asymétrique, les signataires européens du JCPOA et acteurs régionaux tels que les Émirats arabes unis ont proposé plusieurs étapes de désamorçage du conflit, en premier lieu desquelles une discussion directe entre l'Iran et les États-Unis, sur laquelle semblent plancher les Européens.
Dans cette perspective, les Européens feraient bien d'ignorer le battage médiatique autour d'une rencontre entre les présidents des deux pays. D'autres officiels de haut niveau peuvent accomplir le job dans différents cadres bilatéraux ou multilatéraux.
Les signataires restants du JCPOA – Chine, France, Allemagne, Russie, Royaume-Uni et Union européenne – entendent sauver ce qu'ils peuvent de l'accord de 2015, comme illustré par le rassemblement de Vienne sur cette question au mois de juillet. Une solution diplomatique aux tensions entre Téhéran et Washington exigera toutefois la participation des voisins de l'Iran.
D'autres propositions d'apaisement des tensions sont également sur la table. Le président français Emmanuel Macron a ainsi proposé que soit octroyée à l'Iran d'une ligne de crédit de 15 milliards $, qui permettrait de compenser les pertes de revenus pétroliers engendrées par les sanctions. Plusieurs projets de discussions autour de la sécurité régionale sont également en cours.
Ces différentes démarches préservent un certain espoir. La situation est toutefois de plus en plus précaire, et pourrait bien empirer avant que la diplomatie ait pu faire son œuvre, avec pour conséquence potentielle une confrontation directe entre les États-Unis et l'Iran.
Traduit de l'anglais par Martin Morel