De ontwortelde jeugd van Afrika
ADDIS ABABA – Nu bijna 60% van zijn bevolking jonger is dan 25 jaar is Afrika 's werelds jongste regio. Toch wordt alom erkend dat jongeren dikwijls over het hoofd worden gezien. Zij hebben vaak te maken met ontoereikende economische kansen, en kunnen ook sociaal en politiek buitengesloten worden. Als het gebrek aan sociaal-economische en politieke betrokkenheid van de jeugd niet wordt aangepakt, zal het verwezenlijken van veel van de Duurzame Ontwikkelingsdoelstellingen (SDGs) van de Verenigde Naties onmogelijk zijn.
Als jongeren betrokken zijn bij het reilen en zeilen van hun samenlevingen, economieën en politiek, zijn zij niet alleen productiever, maar dragen zij ook bij aan de stabiliteit en de ontwikkeling van hun gemeenschappen en landen. Dit geldt des te meer op een continent waar in 2050 ruim 830 miljoen jongeren zullen zijn.
En toch is de gemiddelde leeftijd van Afrikaanse leiders 62 jaar, hoger dan het OESO-gemiddelde. Bij de jongste verkiezingen in Zuid-Afrika, die in mei dit jaar werden gehouden, was 46% van de negen miljoen stemgerechtigden die zich niet als kiezer registreerden volgens de onafhankelijke kiescommissie 20 tot 29 jaar oud.
Bovendien vertegenwoordigen jongeren 60% van de werklozen van Afrika. In Noord-Afrika bedraagt de jeugdwerkloosheid 25%. En hoewel dat percentage in het ten zuiden van de Sahara gelegen deel van Afrika lager is, komt dat vooral doordat een groot aantal jonge werkers niet is meegerekend dat in kwetsbare sectoren of in de informele sector actief is.
Het Africa Center van het United Nations Development Programme (UNDP) wil helpen hier verandering in te brengen, teneinde de wereld in staat te stellen de kern-SDG (het niemand laten achterblijven) te verwezenlijken. Dit is de reden dat we een sociaal-economische en politieke betrokkenheidsindex voor jongeren hebben ontwikkeld, de SPDI, die is samengesteld uit tien even zwaar wegende indicatoren, van opleidings- en inkomensniveau tot het stemmen bij verkiezingen en het deelnemen aan protesten en betogingen.
De index, die gebruikt maakt van samengevoegde data uit de Afrobarometer-onderzoeken, behelst momenteel twaalf landen: Botswana, Ghana, Lesotho, Malawi, Mali, Namibië, Nigeria, Zuid-Afrika, Oeganda, Tanzania, Zambia en Zimbabwe. En hij biedt minstens drie brede boodschappen die als leidraad kunnen dienen voor beleidsmakers.
Subscribe now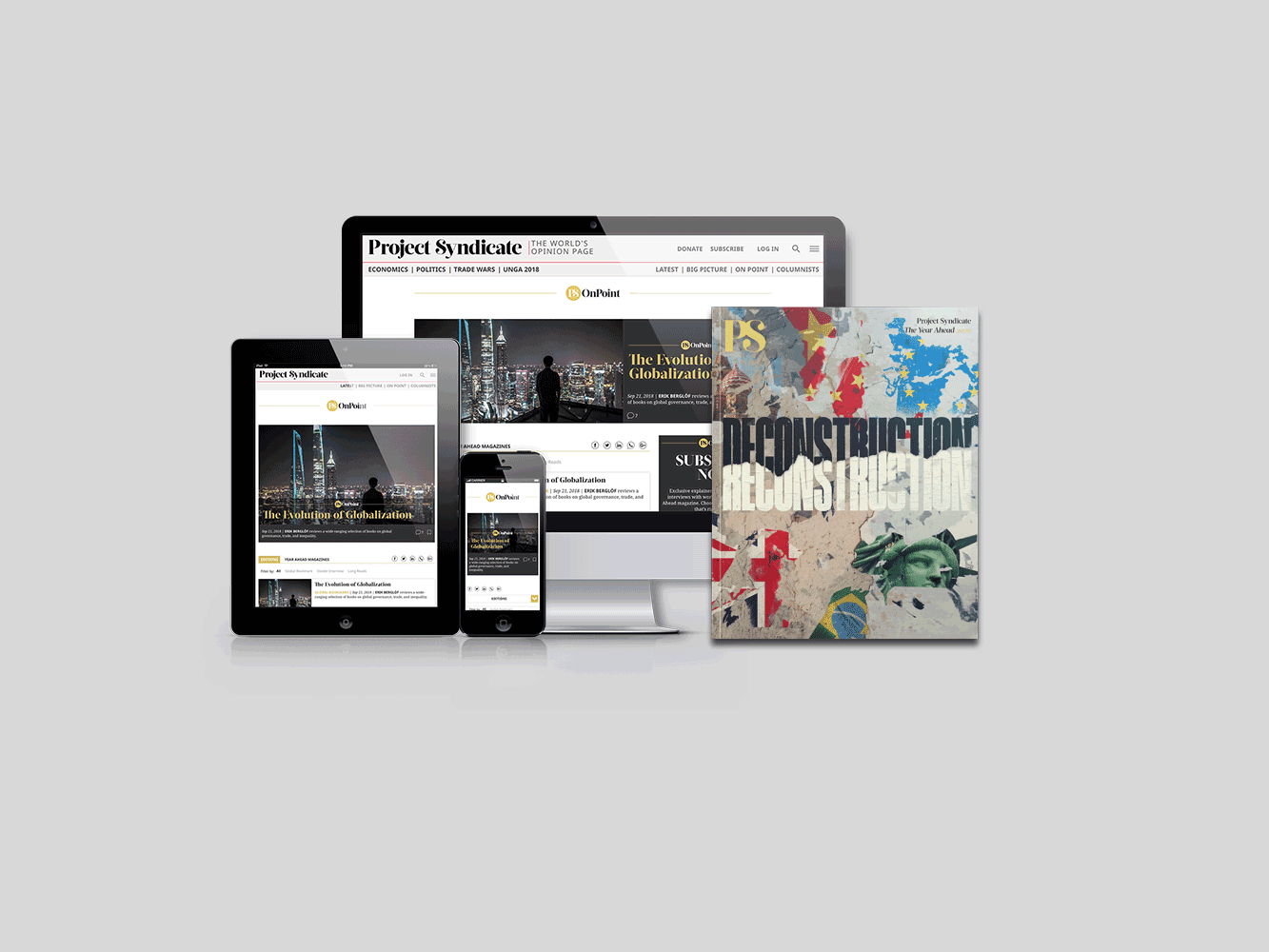 Subscribe now
Subscribe today and get unlimited access to OnPoint, the Big Picture, the PS archive of more than 14,000 commentaries, and our annual magazine, for less than $2 a week.
De eerste is dat de uitbreiding van economische, sociale en politieke vrijheden gunstig kan zijn voor de betrokkenheid van jongeren. Van 2001 tot 2016 is het percentage niet-betrokken jongeren in alle twaalf landen aanzienlijk kleiner geworden – van 12% naar 6% gemiddeld – en is het aantal indicatoren die aangeven op welke punten zij afhaken gedaald van vier naar drie. Deze winst hangt nauw samen met verbeteringen op het gebied van de vrijheid.
In Mali was de betrokkenheid van de jeugd bijvoorbeeld op zijn hoogst in 2001, 2005 en 2008 – gedurende een twaalfjarige periode waarin Freedom House het land classificeerde als "vrij," in termen van politieke rechten en burgerlijke vrijheden. In 2012, toen Freedom House Mali degradeerde naar de status van "niet vrij," nam de betrokkenheid met 7% af. Het land heeft die 7% in 2016 weer goedgemaakt, drie jaar nadat het was gecategoriseerd als "gedeeltelijk vrij."
Maar het gebrek aan vrijheid is niet de enige hinderpaal voor de politieke en sociaal-economische betrokkenheid van jongeren. Het aanhoudende falen van Afrikaanse landen om robuuste, gediversifieerde economieën op te bouwen, die bestand zijn tegen de wisselvalligheid van de grondstoffenprijzen, zit de vooruitgang ook in de weg. Dit is de tweede boodschap van de SPDI.
Nadat Malawi zijn eerste commerciële mijnbouwactiviteiten lanceerde, is het percentage niet-betrokken jongeren van 68% in 2008 gedaald naar 45% in 2012. Maar in 2014 werden de mijnbouwactiviteiten opgeschort als gevolg van de dalende mondiale uraniumprijzen. De niet-betrokkenheid van de jongeren maakte weer een sprong, en bereikte in 2016 de 65%.
Over het geheel genomen – en dit is de derde boodschap van de SPDI – is het zo dat, hoewel er vooruitgang wordt geboekt bij het bevorderen van de politieke en sociaal-economische betrokkenheid onder jongeren, het lang niet snel genoeg gaat. Het percentage Afrikaanse jongeren die niet werken en geen onderwijs of training volgen – de zogenoemde NEETs – is tussen 2005 en 2016 met slechts 7% gedaald; in 2016 was nog steeds bijna de helft van alle jongeren inactief. In dit tempo zal het minstens veertig jaar duren voordat de twaalf SPDI-landen het percentage NEETs gehalveerd hebben.
Dit zou de doodsteek zijn voor SDG8: "het bevorderen van aanhoudende, inclusieve en duurzame economische groei, volledige en productieve werkgelegenheid, en fatsoenlijk werk voor iedereen." Als dit niet lukt, zal het ook ten koste gaan van de vooruitgang op het gebied van de andere doelen, van SDG1 ("het beëindigen van de armoede in al haar vormen, waar dan ook") tot SDG16 ("het bevorderen van vreedzame en inclusieve samenlevingen voor duurzame ontwikkeling, het bieden van toegang tot het rechtssysteem voor iedereen, en het bouwen van effectieve, verantwoordelijke en inclusieve instellingen op alle niveaus").
Bovendien zal een aanhoudend gebrek aan betrokkenheid van jongeren waarschijnlijk de sociale en politieke instabiliteit aanwakkeren. Volgens de Wereldbank wordt 40% van de mensen die zich aansluiten bij rebellenbewegingen gemotiveerd door een tekort aan economische kansen.
Voor Afrikaanse regeringen – en voor hun internationale partners – is het bevorderen van de sociaal-economische betrokkenheid van jongeren van het allergrootste belang. De SPDI kan helpen om als richtsnoer voor het handelen te dienen, door precies te laten zien wie er in de steek gelaten worden, en door relevante actoren in staat te stellen de vooruitgang te monitoren en hun strategieën dienovereenkomstig aan te passen.
Tot nu toe verkondigt de SPDI een schrille boodschap. Hoewel Afrika zich de goede kant op beweegt, gaat het allemaal veel te langzaam. Als het continent gebruik wil maken van zijn jongerensurplus, in plaats van erdoor overspoeld te worden, moeten de hindernissen voor de vooruitgang op het gebied van de betrokkenheid van jongeren – van de buitensporige afhankelijkheid van grondstoffen tot de zwakke burgerlijke vrijheden – onmiddellijk uit de weg geruimd worden.
Vertaling: Menno Grootveld