Was hat 9/11 verändert?
CAMBRIDGE – Die Terroranschläge vom 11. September 2001 waren ein furchtbarer Schock. Die Bilder der eingeschlossenen Opfer, die sich aus den Zwillingstürmen des World Trade Centers stürzen, sind unauslöschlich, und die einschneidenden Sicherheitsmaßnahmen, die nach den Anschlägen eingeführt wurden, gehören längst zum Leben dazu.
Skeptiker bezweifeln jedoch, dass 9/11 einen Wendepunkt in der Geschichte darstellt. Sie merken an, dass der unmittelbare physische Schaden keineswegs schwerwiegend für Amerikas Macht war. Schätzungen zufolge sank das BIP-Wachstum der Vereinigten Staaten im Jahr 2001 um drei Prozentpunkte, und die Versicherungsansprüche für Schäden beliefen sich letzten Endes auf über 40 Milliarden US-Dollar – ein kleiner Bruchteil der damals zehn Billionen Dollar schweren Wirtschaft. Und die fast 3.000 Menschen, die in New York, Pennsylvania und Washington D.C. getötet wurden, als die Al-Qaida-Entführer vier Flugzeuge zu Marschflugkörpern umfunktionierten, waren ein kleiner Bruchteil der Todesopfer im US-Reiseverkehr in jenem Jahr.
Ich finde mich zwar mit diesen Tatsachen ab, gehe aber davon aus, dass künftige Historiker den 11. September als ein ebenso wichtiges Datum betrachten werden wie den japanischen Angriff auf Pearl Harbor am 7. Dezember 1941. Bei dem Überraschungsangriff auf den US-Marinestützpunkt auf Hawaii wurden rund 2.400 amerikanische Militärangehörige getötet und 19 Marineschiffe, darunter acht Kriegsschiffe, zerstört oder beschädigt. Ausschlaggebend waren in beiden Fällen die psychischen Folgen für die Bevölkerung.
Jahrelang hatte Präsident Franklin D. Roosevelt versucht, die Amerikaner vor der Bedrohung durch die Achsenmächte zu warnen, doch es war ihm nicht gelungen, den Isolationismus zu überwinden. All das änderte sich mit Pearl Harbor. Bei den Präsidentschaftswahlen im Jahr 2000 trat George W. Bush für eine "bescheidene" Außenpolitik ein und warnte vor den Versuchungen des Nation Building. Nach dem Schock der Anschläge vom 11. September rief er einen "globalen Krieg gegen den Terror" aus und marschierte sowohl in Afghanistan als auch im Irak ein. Entsprechend ihrer Neigungen sagen einige führende Mitglieder seiner Regierung, dass ein Konflikt mit dem damaligen irakischen Diktator Saddam Hussein in jedem Fall vorhersehbar war, nicht aber die Art und Weise oder die Kosten.
Der 11. September zeigt, dass es beim Terrorismus um Psychologie und nicht um Schaden geht. Terrorismus ist wie Theater. Mit ihrem schlagkräftigen Militär glauben die Amerikaner, dass massive Bombardierungen "Shock and Awe" ("Schrecken und Ehrfurcht") auslösen, also der Gegner so verunsichert wird, dass es im Idealfall nicht zu nennenswerten Verteidigungsmaßnahmen kommt. Für Terroristen sorgt eher das Drama für Schrecken und Ehrfurcht als die Zahl der Todesopfer, die ihre Anschläge fordern. Mit Gift ließen sich vielleicht mehr Menschen töten, aber Explosionen sorgen für visuelle Effekte. Die ständige Wiederholung der fallenden Zwillingstürme auf den Fernsehgeräten der Welt war Osama bin Ladens Coup.
Terrorismus kann auch mit Jiu-Jitsu verglichen werden, bei dem ein schwacher Angreifer die Kraft des größeren Gegners gegen ihn selbst verwendet. Bei den Anschlägen vom 11. September 2001 kamen zwar mehrere tausend Amerikaner ums Leben, doch die "endlosen Kriege", die die USA anschließend begannen, forderten weitaus mehr Opfer. Tatsächlich verblasst der von Al-Qaida verursachte Schaden im Vergleich zu dem Schaden, den Amerika sich selbst zugefügt hat.
Subscribe to Project Syndicate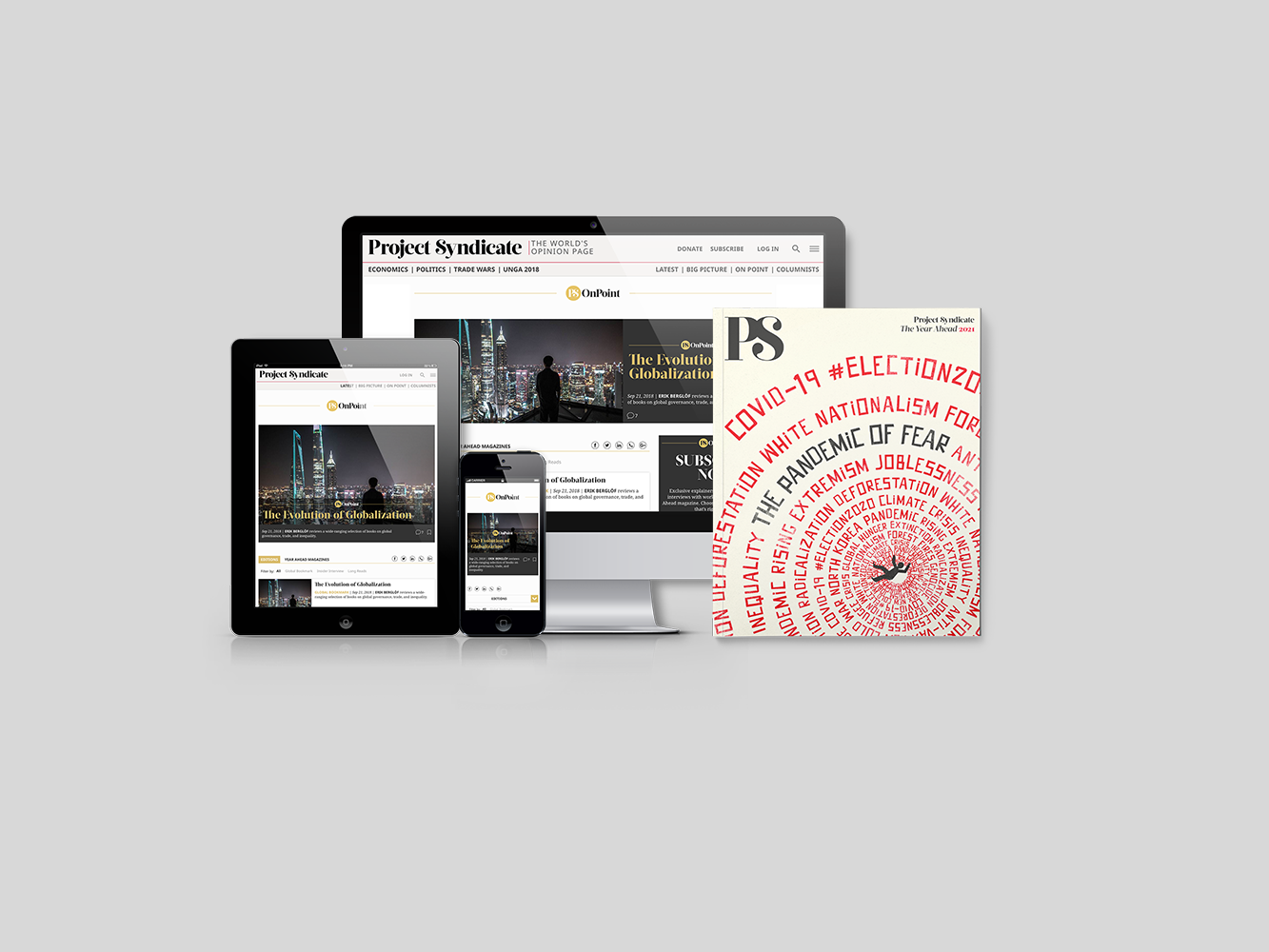 Subscribe to Project Syndicate
Enjoy unlimited access to the ideas and opinions of the world's leading thinkers, including weekly long reads, book reviews, topical collections, and interviews; The Year Ahead annual print magazine; the complete PS archive; and more – for less than $9 a month.
Einigen Schätzungen zufolge wurden in den Kriegen, die auf den 11. September folgten, fast 15.000 US-Militärs und -Vertragspartner getötet, und die wirtschaftlichen Kosten beliefen sich auf über sechs Billionen Dollar. Nimmt man noch die Zahl der getöteten ausländischen Zivilisten und die Zahl der Flüchtlinge hinzu, werden die Kosten noch gewaltiger. Auch die Opportunitätskosten waren hoch. Als Präsident Barack Obama eine strategische Hinwendung nach Asien – den am schnellsten wachsenden Teil der Weltwirtschaft – versuchte, blieben die USA durch das Erbe des globalen Krieges gegen den Terror im Nahen Osten verstrickt.
Trotz dieser Kosten sind einige der Meinung, dass die USA ihr Ziel erreicht haben: Es hat keinen weiteren großen Terroranschlag auf US-Boden in der Größenordnung von 9/11 gegeben. Bin Laden und viele seiner führenden Gefolgsleute wurden getötet, und Saddam Hussein wurde beseitigt (obwohl seine Verbindung zu 9/11 stets fraglich war). Andererseits kann man argumentieren, dass Bin Laden erfolgreich war, insbesondere wenn man bedenkt, dass der Wert des religiösen Märtyrertums zu seinen Überzeugungen gehörte. Die dschihadistische Bewegung ist zersplittert, aber sie hat sich in weiteren Ländern ausgebreitet, und in Afghanistan sind wieder die Taliban an der Macht – ironischerweise kurz vor dem Jahrestag des 11. Septembers, den Präsident Joe Biden ursprünglich als Zieltermin für den Abzug der US-Truppen festgelegt hatte.
Es ist noch zu früh, um die langfristigen Auswirkungen des US-Abzugs aus Afghanistan zu beurteilen. Die kurzfristigen Auswirkungen des chaotischen Abzugs sind kostspielig, aber langfristig könnte es sich als richtig erweisen, dass Biden die Bemühungen um den Aufbau einer Nation in einem Land aufgegeben hat, das durch Berge und Stämme geteilt und in erster Linie in seinem Widerstand gegen Ausländer geeint ist.
Der Abzug aus Afghanistan wird es Biden ermöglichen, sich auf seine Grand Strategy zu konzentrieren, den Aufstieg Chinas auszugleichen. Trotz des Schadens, den der chaotische Abzug aus Afghanistan der Soft Power der USA zugefügt hat, gibt es in Asien seit langem ein eigenes Kräftegleichgewicht, in dem Länder wie Japan, Indien und Vietnam nicht von China dominiert werden wollen und eine amerikanische Präsenz begrüßen. Wenn man bedenkt, dass die USA 20 Jahre nach Amerikas traumatischem Abzug aus Vietnam in diesem Land und in der Region willkommen waren, ergibt Bidens Gesamtstrategie Sinn.
Gleichzeitig bleibt das Problem des Terrorismus auch 20 Jahre nach dem 11. September bestehen, und Terroristen könnten sich ermutigt fühlen, es erneut zu versuchen. Wenn dem so sein sollte, müssen die führenden Politiker der USA eine wirksame Strategie zur Terrorismusbekämpfung entwickeln. Deren Kern muss darin bestehen, zu verhindern, dass wir in die Falle der Terroristen tappen, indem wir uns selbst großen Schaden zufügen. Die führenden Politiker müssen planen, wie die psychologischen Schocks im In- und Ausland bewältigt werden können.
Stellen Sie sich vor, wie die Welt aussähe, wenn Bush dem verlockenden Schlachtruf eines globalen Krieges gegen den Terror widerstanden und auf den 11. September mit sorgfältig ausgewählten Militärschlägen in Verbindung mit guten Geheimdienstinformationen und Diplomatie reagiert hätte. Oder stellen Sie sich vor, er hätte sich nach sechs Monaten aus Afghanistan zurückgezogen, selbst wenn er dafür mit den verachteten Taliban hätte verhandeln müssen.
Werden Präsidenten bei den nächsten Terroranschlägen in der Lage sein, das Verlangen der Öffentlichkeit nach Rache zu lenken, indem sie präzise Ziele auswählen; erklären, welche Falle uns Terroristen stellen und sich darauf konzentrieren, für die Belastbarkeit US-amerikanischer Reaktionen zu sorgen? Das ist die Frage, die Amerikaner stellen und mit der sich ihre Politiker befassen sollten.
Aus dem Englischen von Sandra Pontow