¿El COVID-19 reconstruirá al mundo?
CAMBRIDGE – Las crisis vienen en dos variantes: aquellas para las que no podíamos estar preparados, porque nadie las había anticipado, y aquellas para las que deberíamos haber estado preparados, porque en verdad eran esperables. El COVID-19 entra en la segunda categoría, no importa lo que diga el presidente norteamericano, Donald Trump, para eludir responsabilidades por la catástrofe que se está desarrollando. Aunque el propio coronavirus es nuevo y el momento en que se produjo el brote actual podría no haberse previsto, los expertos reconocían que una pandemia de este tipo era probable.
Los brotes de SARS, MERS, H1N1 y ébola, entre otros, habían ofrecido grandes advertencias. Hace quince años, la Organización Mundial de la Salud revisó y actualizó el marco global para responder a los brotes, intentando reparar las deficiencias percibidas en la respuesta global que se experimentaron durante el brote del SARS en 2003.
En 2016, el Banco Mundial lanzó un Mecanismo de Financiamiento de Emergencia para Casos de Pandemia para ofrecer asistencia a los países de bajos ingresos frente a crisis sanitarias transfronterizas. Lo más curioso es que, pocos meses antes de que estallara el COVID-19 en Wuhan, China, un informe del gobierno de Estados Unidos advirtió a la administración Trump sobre la posibilidad de una pandemia de gripe de la magnitud de la epidemia de gripe hace cien años, que acabó con la vida de unos 50 millones de personas en todo el mundo.
De la misma manera que el cambio climático, el COVID-19 era una crisis agazapada. La respuesta en Estados Unidos ha sido particularmente desastrosa. Trump minimizó la gravedad de la crisis durante semanas. Cuando las infecciones y las hospitalizaciones empezaron a dispararse, el país descubrió que sufría una importante escasez de kits de prueba, mascarillas, respiradores y otros suministros médicos.
Estados Unidos no solicitó los kits de prueba que había puesto a disposición la OMS, y no pudo producir pruebas confiables en una primera etapa. Trump se negó a utilizar su autoridad para requerir suministros médicos a productores privados, obligando a los hospitales y a las autoridades estaduales a pelearse y competir entre sí para garantizarse suministros.
Las demoras en los testeos y en los confinamientos han sido costosas también en Europa, donde Italia, España, Francia y el Reino Unido pagaron un precio alto. Algunos países en el este de Asia han respondido mucho mejor. Corea del Sur, Singapur y Hong Kong parecen haber controlado la propagación de la enfermedad a través de una combinación de testeos, rastreo y políticas de cuarentena estrictas.
Subscribe to Project Syndicate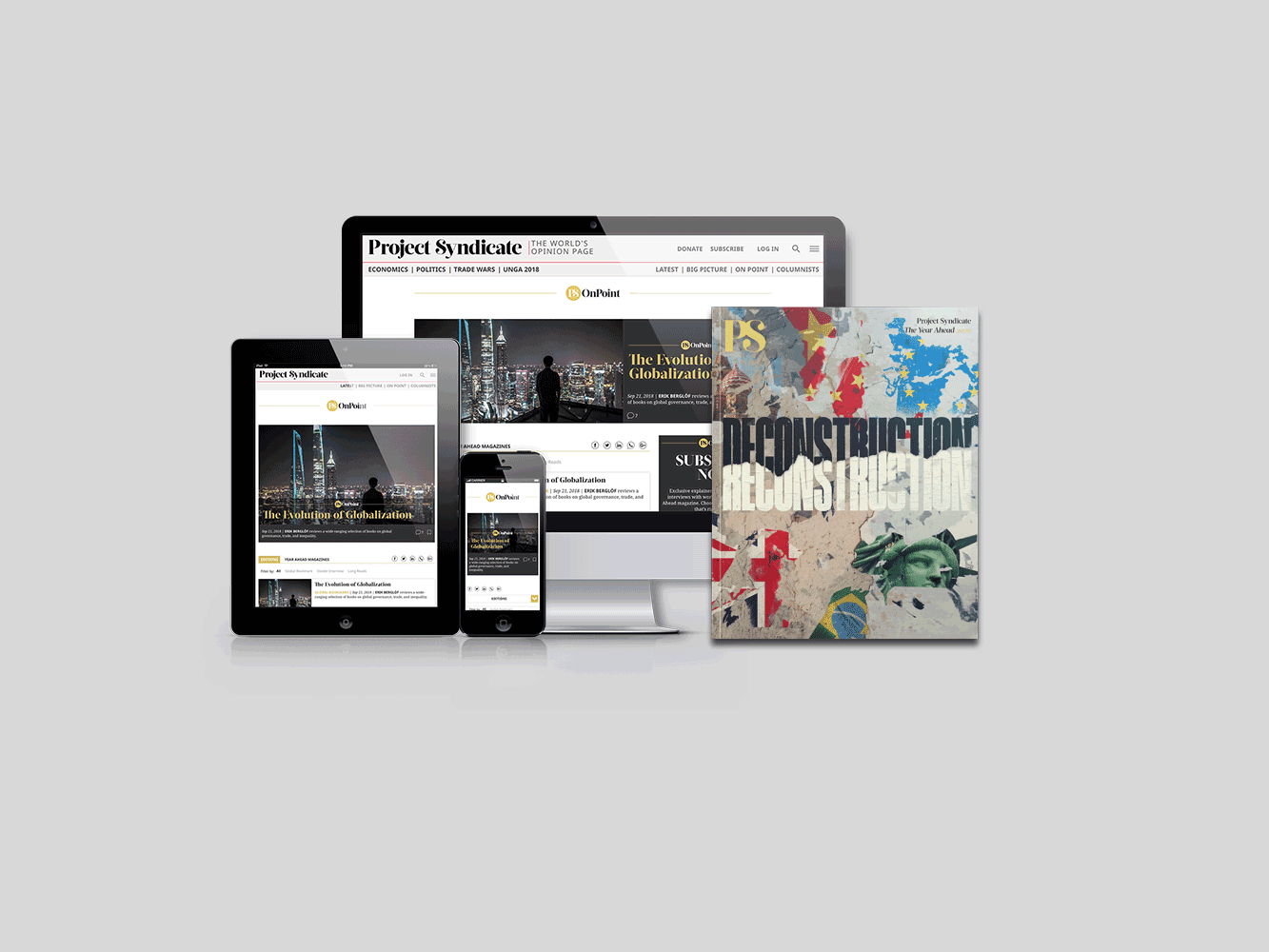 Subscribe to Project Syndicate
Enjoy unlimited access to the ideas and opinions of the world's leading thinkers, including weekly long reads, book reviews, and interviews; The Year Ahead annual print magazine; the complete PS archive; and more – all for less than $2 a week.
Asimismo, han surgido contrastes interesantes al interior de los países. En el norte de Italia, la región de Veneto ha sido mucho más efectiva que la cercana Lombardía, en gran medida debido a un testeo más generalizado y a una imposición más temprana de restricciones de viajes. En Estados Unidos, los estados vecinos de Kentucky y Tennessee reportaron sus primeros casos de COVID-19 con un día de diferencia. A fines de marzo, Kentucky sólo tenía un cuarto de la cantidad de casos de Tennessee, porque el estado actuó con mucha más celeridad para declarar un estado de emergencia y cerrar las instalaciones públicas. 
Sin embargo, en su mayor parte, la crisis se ha desarrollado de maneras que se podrían haber previsto a partir de la naturaleza de la gobernanza prevaleciente en diferentes países. La actitud incompetente, chapucera y de autoengrandecimiento de Trump para gestionar la crisis no podía haber sido una sorpresa, tan letal como lo ha sido. De la misma manera, el igualmente engreído y caprichoso presidente de Brasil, Jair Bolsonaro, fiel a su costumbre, ha seguido minimizando los riesgos.
Por otro lado, no debería haber sido una sorpresa que los gobiernos hayan respondido más rápido y de manera más efectiva donde cuentan con una confianza pública significativa, como en Corea del Sur, Singapur y Taiwán.
La respuesta de China fue típicamente china: supresión de información sobre la prevalencia del virus, un alto grado de control social y una gigantesca movilización de recursos una vez que la amenaza se volvió clara. Turkmenistán ha prohibido la palabra "coronavirus" así como el uso de mascarillas en público. Vickor Orbán de Hungría ha capitalizado la crisis afianzando su poder al disolver el parlamento después de otorgarse a sí mismo poderes de emergencia sin límite de tiempo.
La crisis parece haber puesto aún más de relieve las características dominantes de la política de cada país. En efecto, los países se han convertido en versiones exageradas de sí mismos. Esto sugiere que la crisis tal vez no sea el punto de inflexión en la política y en la economía global que muchos auguraban. En lugar de colocar al mundo en una trayectoria significativamente diferente, es probable que intensifique y afiance las tendencias ya existentes.
Episodios trascendentales como la crisis actual engendran su propio "sesgo de confirmación": es probable que veamos en la debacle del COVID-19 una afirmación de nuestra propia visión del mundo. Y podemos percibir señales incipientes de un orden económico y político futuro que venimos añorando desde hace mucho tiempo.
Así las cosas, quienes quieren más gobierno y bienes públicos tendrán infinidad de razones para pensar que la crisis justifica su creencia. Y quienes son escépticos del gobierno y denuncian su incompetencia también verán confirmadas sus opiniones previas. Quienes quieren más gobernanza global plantearán el argumento de que una salud de régimen público internacional más fuerte podría haber reducido los costos de la pandemia. Y quienes buscan naciones-estado más sólidos apuntarán a las muchas maneras en las que la OMS parece haberse equivocado en la gestión de su respuesta (por ejemplo, tomando al pie de la letra los datos oficiales de China, oponiéndose a las restricciones de viajes y desalentando el uso de mascarillas).
En resumen, el COVID-19 tal vez no altere –y mucho menos revierta- las tendencias evidentes antes de la crisis. El neoliberalismo seguirá su muerte lenta. Los autócratas populistas se volverán aún más autoritarios. La hiperglobalización continuará a la defensiva mientras los estados-nación reclaman espacio para implementar políticas. China y Estados Unidos se mantendrán en su curso de colisión. Y la batalla dentro de los estados-nación entre oligarcas, populistas autoritarios e internacionalistas liberales se intensificará, mientras la izquierda lucha por diseñar un programa que apele a una mayoría de votantes.