Nous avons besoin de davantage d'économistes
LONDRES – Dans un récent article du New York Times, Binyamin Appelbaum pointe la responsabilité des économistes dans le creusement des inégalités aux USA. Il cite entre autres le prix Nobel d'économie Robert Lucas qui a détourné l'attention des responsables politiques de la question de la redistribution des richesses pour qu'ils se focalisent sur la croissance. Appelbaum cite aussi des statistiques sur l'espérance de vie aux USA qui baisse depuis quelques années, notamment en raison de l'abus de médicaments et des suicides parmi les groupes désavantagés sur le plan économique.
Pourtant les économistes n'ignorent pas les inégalités, loin de là. Elles sont devenues un domaine de recherche central au cours de la dernière décennie et elles font maintenant l'objet d'un débat public aux USA grâce à des études approfondies comme celle d'Anne Case de l'université de Princeton ou du Prix Nobel d'économie Angus Deaton. Par ailleurs, les économistes travaillent de plus en plus sur ce sujet avec des chercheurs en sciences sociales et des physiciens. C'est une stratégie que je soutiens activement par mon engagement dans le projet Rebuilding Macroeconomics de l'Institut national de recherche économique et sociale du Royaume-Uni.
Face aux critiques comme celles d'Appelbaum, les économistes ne devaient pas se mettre sur la défensive. Ils ne sont évidemment pas omniscients, mais ils ont fait preuve à multiples reprises de perspicacité, en particulier en montrant l'efficacité de l'économie de marché pour encourager la prospérité.
Quand j'ai commencé à travailler en macroéconomie dans les années 1980, cette discipline était encore dominée par les modèles keynésiens. Les questions que nous nous posions alors retrouvent aujourd'hui toute leur actualité : Quelles sont les causes du cycle des affaires ? Faut-il choisir entre inflation et chômage ? Comment concevoir une politique qui améliore le fonctionnement de l'économie et prévienne la récession ?
Par la suite, entre la fin des années 1980 et la Grande récession de 2008, les macroéconomistes se sont détournés de l'étude du cycle des affaires pour se pencher sur la croissance économique. Ce basculement est dû en grande partie à l'influence d'économistes de l'Ecole de Chicago comme Lucas.
Je me souviens encore qu'au milieu des années 1980, lors de l'école d'été du Bureau national de recherche économique américain il se murmurait que "Lucas travaille sur le développement". C'était incroyable à cette époque, car les économistes férus de math et les théoriciens de l'économie faisaient alors la pluie et le beau temps, tandis que l'économie du développement était totalement négligée.
Subscribe now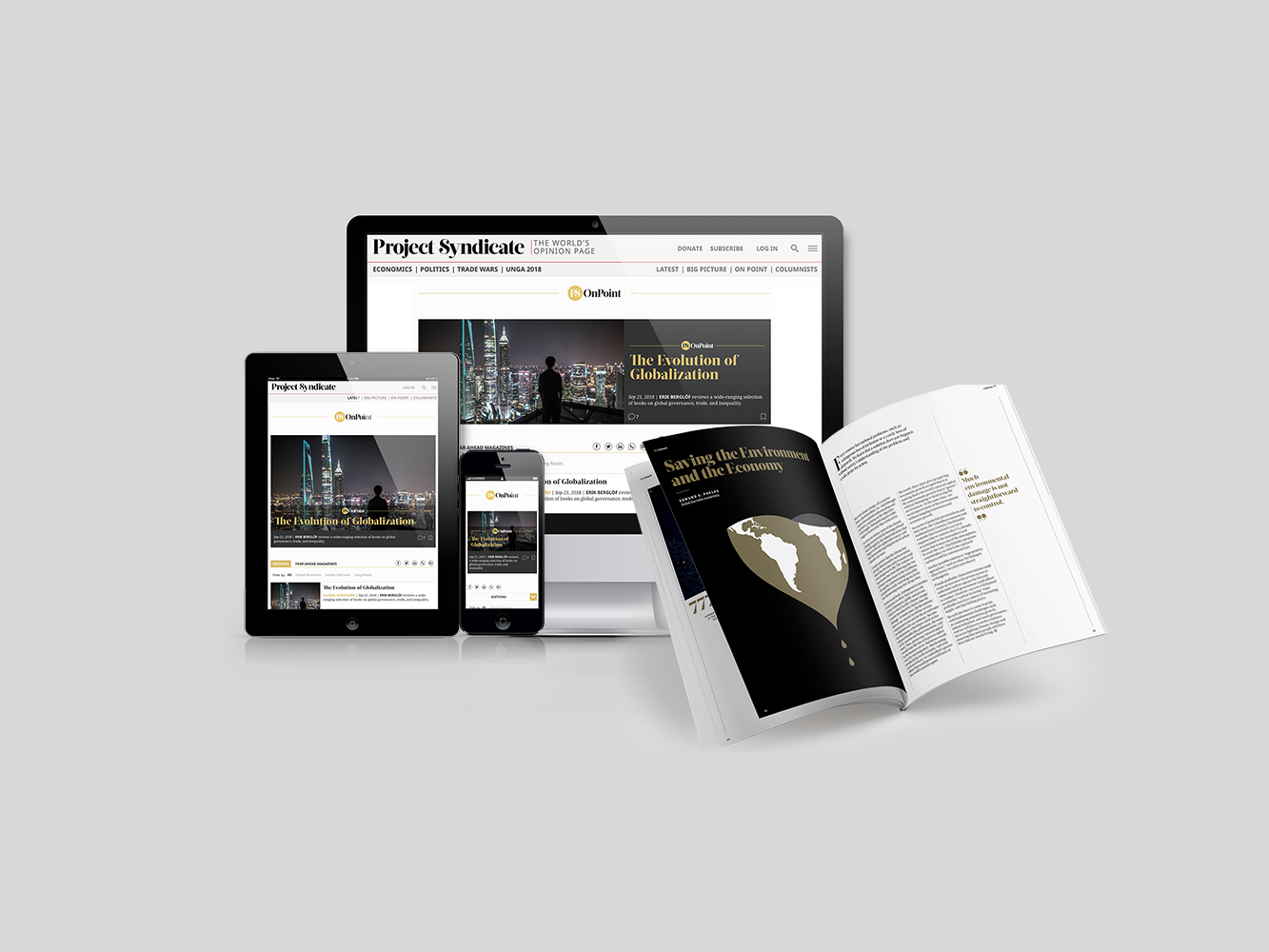 Subscribe now
Subscribe today and get unlimited access to OnPoint, the Big Picture, the PS archive of more than 14,000 commentaries, and our annual magazine, for less than $2 a week.
Néanmoins, dans un article remarquable publié en 1988, Lucas insistait sur la nécessité de comprendre le succès économique de Hong Kong, de Singapour, de la Corée du Sud et de Taiwan - des pays et des territoires qui dans les années 1980 en ont largement dépassé d'autres qui 20 ou 30 ans avant en étaient au même stade de développement. Selon lui, ce genre de questions est fondamental pour la prospérité de l'humanité, et "une fois que l'on y pense, il est difficile de penser à autre chose". Son article a joué un rôle clé pour orienter dans un autre sens les travaux des générations d'économistes qui ont suivi.
Je ne suis pas toujours d'accord avec mes collègues de Chicago, mais ils avaient raison de défendre le libre-échange comme moyen pour stimuler la croissance. Les marchés ne sont pas parfaits ; cependant, un systéme qui récompense chacun en fonction de ses efforts et de sa perspicacité est plus efficace que toute autre forme d'organisation sociale pour extraire les êtres humains de la pauvreté - ainsi que le montre le graphe ci-dessous réalisé par Max Roser et Esteban Ortiz-Ospina de l'université d'Oxford. La marée haute soulève tous les bateaux.
[Graphe]
Si la réduction des inégalités était la priorité des priorités, la réponse serait peut-être de passer du capitalisme et de l'économie de marché au socialisme ou au communisme. Ainsi que Marx l'a dit, "De chacun en fonction de ses moyens, à chacun en fonction de ses besoins". Mais cette idée a été appliquée au 20° siècle, notamment en Union soviétique et en Chine sous Mao Tsé Toung, et cela a conduit à des résultats désastreux. Mettre sur le compte du marché les inégalités et les autres problèmes dus à une mondialisation rapide pourrait conduire à un retour en arrière.
En raison d'inégalités écrasantes, au début du 20° siècle on croyait aussi que c'en était fini de l'économie de marché, mais il n'en a rien été. Et aujourd'hui, malgré le creusement des inégalités, il en sera sans doute de même. La résilience des marchés traduit leur efficacité pour résoudre des problèmes sociaux apparemment insolubles. Mais ils sont soumis à des contraintes politiques et institutionnelles qui évoluent quand les responsables politiques tirent les leçons de leurs erreurs.
Ainsi, au cours des années 1980, la dérégulation des marchés financiers est allée trop loin. Néanmoins, elle s'est traduite par une légère tendance à la baisse des inégalités et elle a permis des bénéfices considérables - qui sont allés aux élites urbaines occidentales et aux paysans indiens et chinois. Ainsi que je le dis dans mon livre, Prosperity for All, il pourrait sûrement y avoir une meilleure structure institutionnelle qui puisse préserver deux siècles de progrès démocratique.
Au 19° et au 20° siècle, les démocraties occidentales ont développé des droits politiques qui ont permis aux classes laborieuses et aux classes moyennes de bénéficier de l'économie de marché. Mais le volume des flux financiers mondiaux est devenu tel qu'il a réduit peu à peu ces droits en érodant la capacité des démocraties à utiliser l'économie de marché au profit de leurs citoyens.
La solution n'est pas de mettre fin au libre-échange, mais de restructurer les institutions. Et pour cela, il nous faut davantage d'économistes !
Traduit de l'anglais par Patrice Horovitz