La democracia en el filo de la navaja
CAMBRIDGE – En la novela Red Birds de Mohammed Hanif, el piloto de un bombardero estadounidense se estrella con su avión en el desierto de Arabia y queda varado entre los locales en un campo de refugiados cercano. En una conversación sobre ladrones con un comerciante, le explica: "Nuestro gobierno es el ladrón más grande. Roba a los vivos, roba a los muertos". El comerciante responde: "Gracias a Dios, nosotros no tenemos ese problema. Sólo nos robamos entre nosotros".
Este diálogo casi que resume el mensaje central del nuevo libro de Daron Acemoglu y James Robinson, titulado El pasillo estrecho: estados, sociedades y cómo alcanzar la libertad. La tesis de Acemoglu y Robinson es que la perspectiva de libertad y prosperidad está siempre en el filo de la navaja, con la opresión estatal por un lado y la anomia y violencia (que tantas veces la sociedad se provoca a sí misma) por el otro. Si se le da al Estado demasiado poder sobre la sociedad se obtiene despotismo; si se lo debilita demasiado, anarquía.
Como señala el título del libro, entre ambas distopías discurre apenas un "pasillo estrecho", un angostísimo sendero que sólo unos pocos países (la mayoría de ellos en Occidente industrializado) han logrado encontrar. Además, ingresar en esa senda no es garantía de quedarse en ella. Acemoglu y Robinson recalcan que a menos que la sociedad civil se mantenga alerta y capaz de movilizarse contra aspirantes a autócratas, el retorno al autoritarismo siempre es una posibilidad.
El nuevo libro de Acemoglu y Robinson amplía sobre su anterior superventas, Por qué fracasan los países. En ese libro y en otros escritos, los autores identifican lo que llaman "instituciones inclusivas" como el principal motor del progreso económico y político. Estas instituciones, por ejemplo la protección del derecho de propiedad y el Estado de Derecho, están al alcance de todos los ciudadanos (o la mayoría) y no favorecen a un pequeño grupo de élites más que al resto de la sociedad.
Un país que siempre ha sido un tanto problemático para la tesis de Acemoglu-Robinson es China. El monopolio del poder político por parte del Partido Comunista de China, la corrupción generalizada y la facilidad para desposeer a los competidores económicos y opositores políticos del Partido no tienen nada de inclusivos. Pero es innegable que en las últimas cuatro décadas el régimen chino consiguió tasas de crecimiento económico nunca antes vistas y la reducción de pobreza más impresionante de la historia.
En Por qué fracasan los países, Acemoglu y Robinson sostienen que el crecimiento económico de China perderá impulso a menos que las instituciones políticas extractivas den paso a instituciones inclusivas. En El pasillo estrecho redoblan esta tesis. Presentan a China como un país donde un Estado fuerte ha dominado a la sociedad durante casi dos milenios y medio, y sostienen que después de pasar tanto tiempo fuera del pasillo, no parece haber un modo fácil para que China vuelva a entrar. Ni una reforma política ni la continuidad de un crecimiento económico veloz parecen probables.
Subscribe now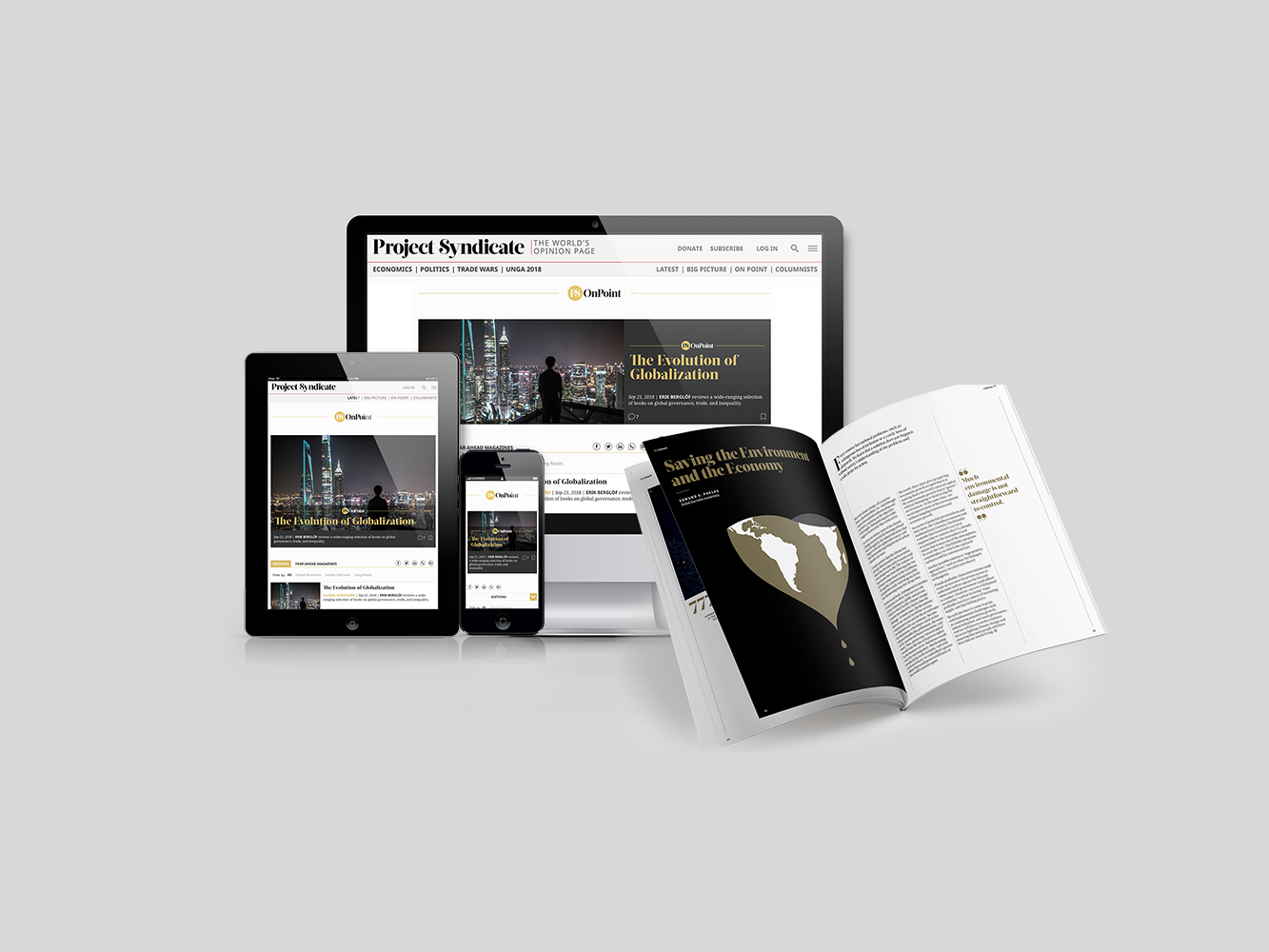 Subscribe now
Subscribe today and get unlimited access to OnPoint, the Big Picture, the PS archive of more than 14,000 commentaries, and our annual magazine, for less than $2 a week.
El otro gran país que ahora no encaja muy bien con la tesis original de Acemoglu-Robinson es Estados Unidos. Cuando escribieron Por qué fracasan los países, muchos todavía veían en Estados Unidos un ejemplo cabal de la institucionalidad inclusiva, un país que se enriqueció y democratizó desarrollando la protección del derecho de propiedad y el Estado de Derecho. Hoy, la distribución del ingreso en Estados Unidos es tan desigual como en cualquier plutocracia. Y sus instituciones de representación política, bajo ataque de un demagogo, parecen decididamente frágiles.
En parte, El pasillo estrecho está escrito para dar una explicación de la aparente fragilidad de las democracias liberales. Los autores acuñan el término "efecto Reina Roja" para referirse a la lucha incesante por la defensa de las instituciones políticas abiertas. Como el personaje del libro de Lewis Carroll, la sociedad civil tiene que correr cada vez más rápido para mantenerse a la par de los líderes autoritarios y frenar sus tendencias despóticas.
La capacidad de la sociedad civil para hacerle frente al "Leviatán" puede a su vez depender de las divisiones sociales y de su evolución. Por lo general, la democracia surge del ascenso de grupos populares capaces de desafiar el poder de las élites, o de divisiones entre las élites. En los siglos XIX y XX, esos grupos se movilizaron en respuesta a la industrialización, a las guerras mundiales y a la descolonización. Las élites gobernantes cedieron a las demandas de sus opositores de que se extendiera el derecho a votar, sin condición de ser propietarios, a todos los varones (por lo general). A cambio, los grupos ahora representados aceptaron que se limitara su capacidad de expropiar a los propietarios. En síntesis, se intercambió derecho al voto por derecho a la propiedad.
Pero como examino en un trabajo conjunto con Sharun Mukand, la democracia liberal demanda algo más: derechos que protejan a las minorías (lo que podríamos llamar derechos civiles). La característica definitoria del arreglo político generador de la democracia es que excluye de la mesa de negociación a las principales beneficiarias de los derechos civiles: las minorías. Estas ni tienen recursos (como la élite) ni números (como la mayoría) que las respalden. De modo que el arreglo político favorece una forma empobrecida de democracia (que podríamos llamar democracia electoral) más que la democracia liberal.
Esto ayuda a explicar por qué la democracia liberal es tan infrecuente. La falta de protección de los derechos de las minorías es una consecuencia fácilmente comprensible de la lógica política que subyace a la aparición de la democracia. Lo que demanda explicación no es la relativa infrecuencia de la democracia liberal, sino su existencia. Lo sorprendente no es que pocas democracias sean liberales, sino el hecho de que existan democracias liberales en primer lugar.
Es una conclusión muy poco alentadora en un tiempo en que la democracia liberal parece amenazada incluso en partes del mundo donde se creía que había echado raíces para siempre. Pero ser conscientes de la fragilidad de la democracia liberal tal vez nos libre de la indolencia que nace de darla por sentado.
Traducción: Esteban Flamini