Die Politik der Frustration in Lateinamerika
PRINCETON – Überall in Lateinamerika verliert die Bevölkerung die Geduld. In Chile ist es zu gewaltsamen Ausschreitungen gekommen, und in Argentinien sind die Peronisten wieder an die Macht gelangt. Fast 40 Jahre haben sich Politiker und Wähler gemüht, ihre Volkswirtschaften mit den Weltmärkten zur Abstimmung zu bringen, wobei die Anpassungen von sozialpolitischen Maßnahmen zum Schutz besonders bedürftiger Bevölkerungsschichten flankiert wurden. Gemäßigt rechte und gemäßigt linke Koalitionen waren sich dabei in groben Zügen einig. Und während sie über Steuern und andere Themen stritten, akzeptierten die Lateinamerikaner die Notwendigkeit ausländischer Märkte und Investitionen.
In den letzten zehn Jahren jedoch hat sich der Welthandel verlangsamt. Die Welthandelsorganisation prognostiziert ein blutleeres Wachstum von bestenfalls 3%. Handelskriege, der Abbruch von Vertragsverhandlungen und die Rückkehr des Wirtschaftsnationalismus stellen für die Lateinamerikaner und andere, die auf Auslandsmärkte angewiesen sind, eine echte Bedrohung dar. Verschlimmert wird die Lage noch durch die zunehmende Einkommensungleichheit. Obwohl es in dieser Hinsicht die am wenigsten faire Region weltweit ist, hatte Lateinamerika vor 2015 gewisse Fortschritte gemacht. Doch das langsamere BIP-Wachstum und ins Stocken geratene sozialpolitische Maßnahmen haben den Trend umgekehrt.
Die lateinamerikanischen Politiker stecken, das politische Spektrum übergreifend, in einer Zwickmühle. Während sich die Welt zugunsten nationaler und regionaler Blöcke von der Globalisierung und offenen Grenzen abkehrte, sahen sich die globalisierungsfreundlichen Regierungen mit den Sehnsüchten der Wähler konfrontiert, die das Versprechen wirtschaftlicher Rechte und sozialen Wohlergehens ernst nahmen. Zugleich entfalteten Appelle an Tradition, Familie und Eigentum für wachsende Teile der Bevölkerung Verführungskraft und stärkten die Unterstützung für Jair Bolsonaro in Brasilien, Keiko Fujimori in Peru und sogar José Antonio Kast in Chile.
Die Menschen sind ungeduldig und ungehalten. Argentinien befindet sich seit 2017 im wirtschaftlichen Sturzflug. Die Reallöhne sind gefallen. Die Armut hat zugenommen. Nur zwei Jahre vorher, in 2015, hatte Mauricio Macri die Präsidentschaftswahl durch sein Versprechen gewonnen, dass Haushaltsanpassungen und die Öffnung Argentiniens gegenüber der Welt eine wirtschaftliche Erholung auslösen würden. Stattdessen bereiteten sie den Boden für seine Niederlage. Innerhalb weniger kurzer Jahre schien das Paket marktfreundlicher Reformen und wirtschaftlicher Öffnung nicht mehr zur übrigen Welt zu passen. Entglobalisierung, Nativismus und Protektionismus sorgten für einen neuen Ton in der Politik, bei dem Frustration und Zukunftsängste die Hoffnung überschatten.
Selbst das Musterland der Politik offener Märkte in der Region, Chile, wird von Frustration heimgesucht. Am 18. Oktober führte eine Protestwelle dazu, dass die Regierung von Präsident Sebastián Piñera Polizei, Gummigeschosse und Tränengas einsetzte, um Ausschreitungen und Plünderungen zu unterdrücken. Während der folgenden Woche erlebte die Welt Bilder, die die Stabilität des "chilenischen Modells" Lügen zu strafen schienen. Auf die Ausschreitungen und die blutige Reaktion von Armee und Carabineros folgten Videos mit Piñera, der umgeben von Männern in Kampfanzügen erklärte, dass sich das Land "im Kriegszustand" befände – eine Rhetorik, die Erinnerungen an Augusto Pinochets 17-jährige Militärdiktatur auslöste. Chiles beeindruckendem Wirtschaftswachstum und seiner bemerkenswerten Verringerung der Armut seit dem Ende der Diktatur 1990 zum Trotz blieb die Ungleichheit groß, und diejenigen, die bisher nicht profitiert haben, haben die Geduld verloren.
Selbst die Zeit progressiver Regierungen scheint abgelaufen. Als Ecuadors Regierung ein paar Wochen zuvor eine Senkung der Kraftstoffsubventionen ankündigte, zwang eine Welle von Ausschreitungen die Regierung von Präsident Lenin Moreno zur Flucht aus der Hauptstadt Quito. Moreno, der die gemäßigt linke Regierung von Rafael Correa beerbt hatte, hatte sich an den Internationalen Währungsfonds gewandt und zu einem Programm von Haushaltseinschnitten verpflichtet. Wie in Chile wurde massiven Straßendemonstrationen mit schweren Repressionen begegnet. Letztlich musste Moreno die kontroversen Maßnahmen auszusetzen, um den Frieden wiederherzustellen.
Subscribe now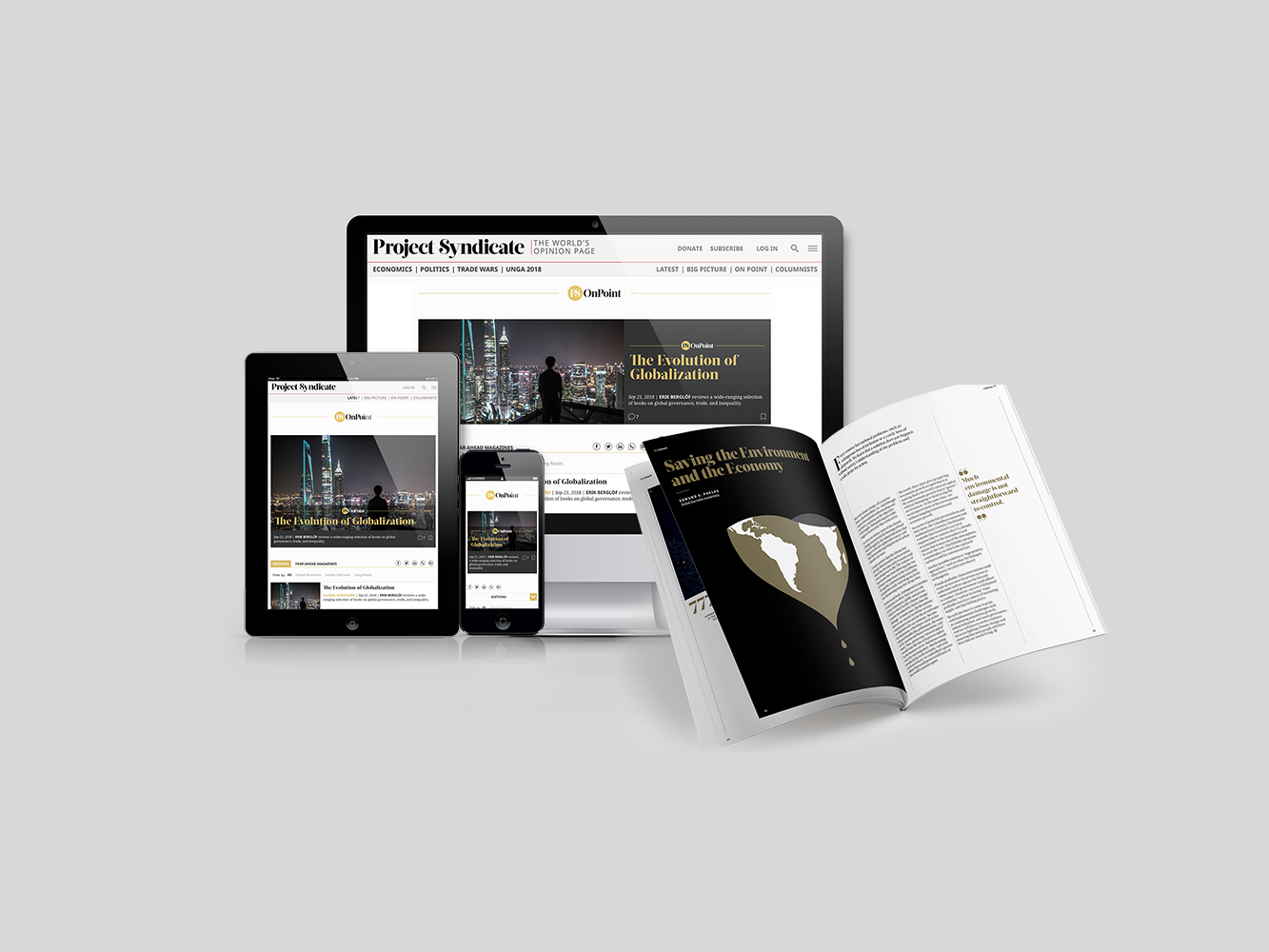 Subscribe now
Subscribe today and get unlimited access to OnPoint, the Big Picture, the PS archive of more than 14,000 commentaries, and our annual magazine, for less than $2 a week.
In einigen Fällen führte die Malaise zu einer Lähmung. In Peru verlieh der Rücktritt von Präsident Pedro Pablo Kuczynski im März 2018 den populistischen Kräften des fujimorismo im Kongress zusätzlichen Auftrieb und löste Demonstrationen aus, die die Illegitimität der peruanischen Politiker anprangerten. Die Auflösung des Kongresses im vergangenen Monat durch den derzeitigen Präsidenten Martín Vizcarra stellt die Zukunft des Landes in Frage.
Dann sind da die Schockwellen des Sieges von Bolsonaro bei der Präsidentschaftswahl im vergangenen Jahr, der den langjährigen gemäßigt linken Konsens im Lande beendete und ein neues Regime der Vetternwirtschaft und Pöbeleien einläutete. Angesichts eines vom IWF vorhergesagten Wirtschaftswachstums von 0,8% ist schwer zu sagen, wie lange Bolsonaros hetzerische Rhetorik seine Anhänger bei Laune halten wird. Auch ihm könnte die Zeit davonlaufen.
Jedes Land durchläuft derzeit sein eigenes Drama. Regionsübergreifend klar ist freilich, dass sich Lateinamerikas Regierungen angesichts des Zerfalls des Gefüges der globalen Integration stark zunehmender öffentlicher Unzufriedenheit und einem steilen Einbruch des öffentlichen Vertrauens in Regierung und Institutionen gegenübersehen. Das Ergebnis ist eine Eskalation der Proteste und repressiven Reaktionen, die gemäßigte Demonstrationen in massive Konflikte verwandelt.
Die Ausnahme ist bisher Argentinien, wo die gesellschaftliche Unruhe durch Wahlen kanalisiert wird. Man sollte jedoch nicht vergessen, dass viele, die jetzt die Peronisten gewählt haben, einst für Macris marktwirtschaftliche Reformen gestimmt haben. Wie lange sie warten werden, dass Alberto Fernández' Versprechen Früchte tragen, ist unklar. Während der neue Präsident ein gerissener Pragmatiker ist, weiß selbst er, dass die Loyalitäten der Wähler, insbesondere, wenn diese an die Grenzen der Subsistenz gedrückt werden, instabil sind.
Es hat sich etwas Grundlegendes geändert. Lateinamerika kann sein Schicksal nicht an die verblassenden Versprechen der Globalisierung knüpfen. Auch kann es nicht zum Populismus alten Stils zurückkehren. Sicher ist allein, dass bei den Bevölkerungen inzwischen schnell die Sicherungen durchbrennen; sie trauen den jahrelangen Versprechungen nicht mehr, und die Zukunft sieht derzeit besonders düster aus.
Dies ist keine Unruhe wie in Beirut oder Hongkong, wo die Menschen auf die Straßen gehen, um gegen undemokratische Regime zu kämpfen. Hier geht es um wirtschaftliche Frustration, die durch den scheinbaren Mangel an Alternativen zur gescheiterten Globalisierung verschärft wird. Die Gefahr ist natürlich, dass die Regierungen auf Taktiken chinesischen Stils verfallen und eine wirtschaftliche Malaise in einen Kampf um die Zukunft der Demokratie verwandeln. Dass Piñera im Kreis uniformierter Militärs ominös von einem internen Krieg spricht, verheißt nichts Gutes.
Aus dem Englischen von Jan Doolan
,