La politique de la frustration en Amérique latine
PRINCETON – Partout en Amérique latine, la patience de l'opinion publique atteint ses limites, à l'heure des violences au Chili, et du retour des péronistes au pouvoir en Argentine. Pendant près de 40 ans, les dirigeants et électeurs du continent se sont efforcés de réaligner l'économie avec les marchés mondiaux, en accompagnant cet ajustement de politiques sociales de protection des plus démunis. Les coalitions de centre-droit et de centre-gauche ont convenu de grandes lignes. Débattant des questions d'impôts et autres problématiques, les Latino-Américains ont accepté la nécessité des investissements et des marchés étrangers.
Seulement voilà, ces dix dernières années, le commerce mondial a ralenti. L'Organisation mondiale du commerce prévoit une croissance anémique de 3 % tout au plus. Guerres commerciales, traités au point mort, et retour du nationalisme économique soulèvent une menace réelle pour les Latino-Américains, comme pour tous ceux qui dépendent des marchés étrangers. La situation est d'autant plus difficile que les inégalités de revenus ont augmenté. Région déjà la plus inégalitaire au monde sur ce plan, l'Amérique latine a enregistré des progrès jusqu'en 2015. Mais depuis, le ralentissement de la croissance du PIB et l'érosion des politiques sociales sont venus inverser la tendance.
Les dirigeants d'Amérique latine de tous bords politiques sont aujourd'hui en difficulté. Tandis que le monde tournait le dos à la mondialisation et aux frontières ouvertes pour privilégier des blocs nationaux et régionaux, les gouvernement pro-mondialisation ont dû faire face aux aspirations des électeurs qui ont pris au sérieux la promesse de droits économiques et d'un bien-être social. Dans le même temps, l'attrait de la tradition, de la famille et de la propriété s'est révélé séduisant pour une part croissante de la population, alimentant le soutien à Jair Bolsonaro au Brésil, à Keiko Fujimori au Pérou, ou encore à José Antonio Kast au Chili.
La population éprouve impatience et indignation. L'Argentine est économiquement en chute libre depuis 2017. Les salaires réels s'effondrent. La pauvreté augmente. En 2015, Mauricio Macri avait remporté la présidence sur la promesse selon laquelle l'ajustement budgétaire et l'ouverture de l'Argentine au monde permettraient une renaissance économique. Au lieu de cela, cette voie a posé les bases de son échec. En seulement quelques années, le paquet de réformes pro-marché et l'ouverture économique sont apparus hors sujet par rapport au reste du monde. Démondialisation, priorité nationale et protectionnisme ont conféré une nouvelle tonalité à la politique, de même que la frustration et l'incertitude quant à l'avenir sont venues remplacer l'espoir.
La frustration envahit même le Chili, pourtant modèle d'ouverture au marché dans la région. Le 18 octobre, une vague de manifestations a conduit le président Sebastián Piñera à faire appel aux forces de l'ordre, aux balles en caoutchouc et aux gaz lacrymogènes pour maîtriser les émeutes et les pillages. La semaine suivante, le monde a découvert des images qui semblaient contredire la stabilité du « modèle chilien ». Les soulèvements ainsi que la réponse sanglante de l'armée et des carabineros ont été suivies de vidéos faisant apparaître Piñera entouré d'hommes exténués, le président décrivant un pays « en guerre », un discours qui a fait resurgir les souvenirs de la dictature militaire d'Augusto Pinochet, longue de 17 ans. En dépit de l'impressionnante croissance économique et de la réduction de la pauvreté observées au Chili depuis la fin de la dictature en 1990, les inégalités ont continué d'occuper les esprits, et ceux qui ne récoltent pas encore les fruits de ces évolutions ont perdu patience.
Les gouvernements progressistes eux-mêmes semblent désormais à court de temps. Il y a quelques semaines, lorsque le gouvernement de l'Équateur a annoncé une réduction des subventions aux carburants, une vague d'agitation populaire a conduit le gouvernement du président Lenin Moreno à quitter la capitale, Quito. Héritier du gouvernement de centre-gauche de Rafael Correa, Moreno s'était tourné vers le Fonds monétaire international, et avait adhéré à un programme de coupes budgétaires. Comme au Chili, d'importantes manifestations de rue ont donné lieu à une répression sévère. Moreno a finalement dû stopper ses mesures politiques controversées pour rétablir le calme.
Subscribe now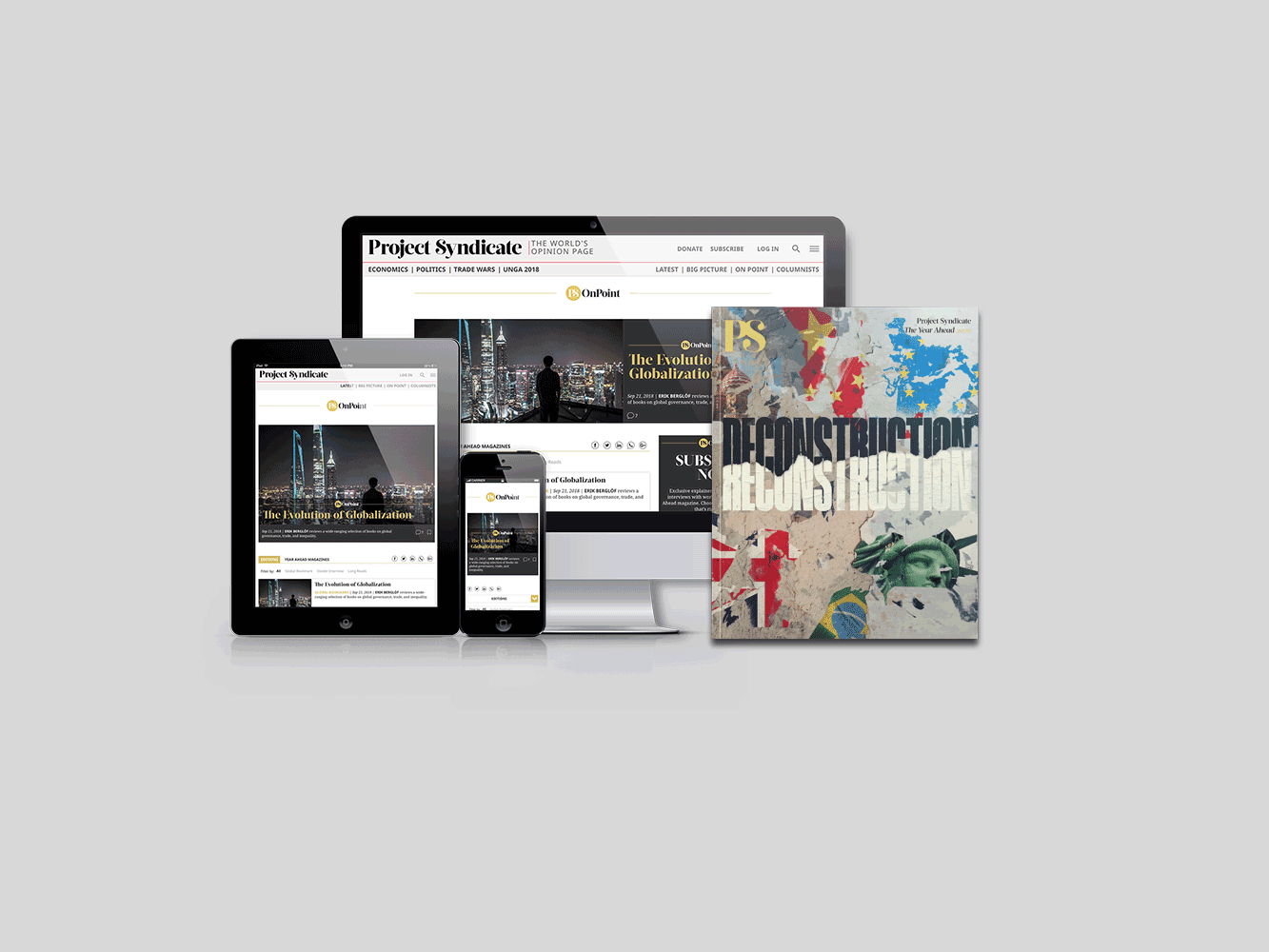 Subscribe now
Subscribe today and get unlimited access to OnPoint, the Big Picture, the PS archive of more than 14,000 commentaries, and our annual magazine, for less than $2 a week.
Dans certains cas, le malaise a conduit à la paralysie. Au Pérou, la démission du président Pedro Pablo Kuczynski, en mars 2018, a réveillé les forces populistes du fujimorismo au Congrès, et catalysé les manifestations dénonçant l'illégitimité des dirigeants politiques péruviens. La dissolution du Congrès le mois dernier par l'actuel président Martín Vizcarra sème le doute quant à l'avenir du pays.
Intervient ensuite l'onde de choc provoquée par la victoire de Bolsonaro aux élections présidentielles brésiliennes l'an dernier, qui a mis un terme au consensus de centre-gauche qui existait depuis longtemps dans le pays, et donné naissance à un nouveau régime de clientélisme et d'incivilité. Le FMI prévoyant pour cette année une croissance de 0,8 %, difficile de prédire combien de temps le discours incendiaire de Bolsonaro contentera ses partisans. Il pourrait lui aussi bientôt manquer de temps.
Chacun des pays concernés vit son propre drame. Ce qui est toutefois commun à la région, c'est qu'à l'heure où le tissu de l'intégration globale se fragilise, les gouvernements d'Amérique latine sont confrontés à un profond mécontentement populaire, ainsi qu'à une nette érosion de la confiance de l'opinion dans l'État et les institutions. Il en résulte une escalade des protestations et des réponses répressives, qui change de simples manifestations en véritables conflits ouverts.
L'Argentine fait pour l'heure figure de cas particulier, l'agitation sociale du pays se trouvant canalisée par les élections. Il convient toutefois de rappeler que nombre de ceux qui ont voté pour les péronistes avaient autrefois voté pour les réformes de libre marché de Macri. Difficile de savoir combien de temps ils laisseront à Alberto Fernández pour honorer ses promesses. Bien que le nouveau président soit intelligent et pragmatique, chacun sait combien la loyauté des électeurs peut se révéler instable lorsque leur propre subsistance est en jeu.
Quelque chose de fondamental a changé. L'Amérique latine ne peut plus miser son destin sur les promesses évanescentes de la mondialisation. Elle ne saurait non plus renouer avec un populisme passé. La seule certitude, c'est que la mèche d'une opinion publique explosive est courte. Des années de promesses ont anéanti les espérances à l'heure où le futur apparaît particulièrement sombre.
Cette colère n'est pas la même qu'à Beyrouth ou à Hong Kong, où la population descend dans la rue pour combattre un régime non démocratique. Cette colère est animée par une frustration économique, amplifiée par l'absence d'alternatives à une mondialisation en échec. Le risque réside bien entendu dans la possibilité de voir les gouvernements recourir à des tactiques d'inspiration chinoise, jusqu'à changer un malaise économique en lutte pour l'avenir de la démocratie. Le sombre discours formulé par Piñera autour d'une guerre intérieure, le président entouré d'un groupe de soldats en uniforme, n'augure rien de bon.
Traduit de l'anglais par Martin Morel
,