Navrátí se inflace?
CURYCH – Současné předpovědi mnoha peněžních ústavů, centrálních bank i dalších institucí naznačují, že inflace nebude v dohledné budoucnosti problémem. Například Mezinárodní měnový fond očekává, že globální inflace zůstane potlačená až do konce jím prognózovaného období v roce 2025. Nemůže však ty, kdo se těmito předpověďmi řídí, čekat kruté probuzení?
O ekonomických modelech se už dlouho ví, že jsou při předpovídání inflace nepřesné, a COVID-19 tento problém dále zkomplikoval. Ekonomičtí prognostici sice své modely kalibrují s využitím dat z posledních 50 let, aby vysvětlovali a předpovídali ekonomické trendy, avšak dnešní ekonomické podmínky nemají v tomto období precedens. Současné předpovědi nízké inflace tak neskýtají žádnou záruku, že inflace skutečně zůstane nízká.
I bez dodatečného inflačního tlaku se hlášené inflační sazby v prvních pěti měsících roku 2021 podstatně zvýší. UBS očekává, že meziroční sazba ve Spojených státech do května vzroste nad 3% a v eurozóně ke 2%, zejména kvůli nízkému základu v první polovině roku 2020, kdy započaly pandemické lockdowny. Vyšší sazba proto neukazuje na sílící inflační tlak, ačkoliv růst nad uvedené úrovně by byl varovným signálem.
Mnozí lidé tvrdí, že krize kolem COVID-19 působí deflačně, jelikož protipandemická opatření ovlivnila agregátní poptávku nepříznivěji než agregátní nabídku. V prvních měsících krize tomu tak převážně bylo: například v dubnu 2020 klesly ceny ropy k nule nebo i pod ni.
Podrobný pohled na nabídku a poptávku však nabízí strukturovanější obraz. Tak především pandemie přesunula těžiště poptávky od služeb ke zboží, jehož část se kvůli úzkým hrdlům v oblasti výroby a dopravy stala dražším.
V současných výpočtech indexu spotřebitelských cen jsou rostoucí ceny zboží částečně vyváženy klesajícími cenami služeb, jako je letecká doprava. Ve skutečnosti však mají pandemická opatření za následek, že spotřeba mnoha služeb prudce klesla; například dnes podstatně méně osob létá letadlem. Faktický spotřební koš mnoha lidí tak začal být dražší než ten, podle něhož statistické orgány počítají inflaci. Skutečné míry inflace jsou tedy v současnosti často vyšší, než naznačují oficiální čísla, což potvrdily i některé zprávy.
Subscribe to Project Syndicate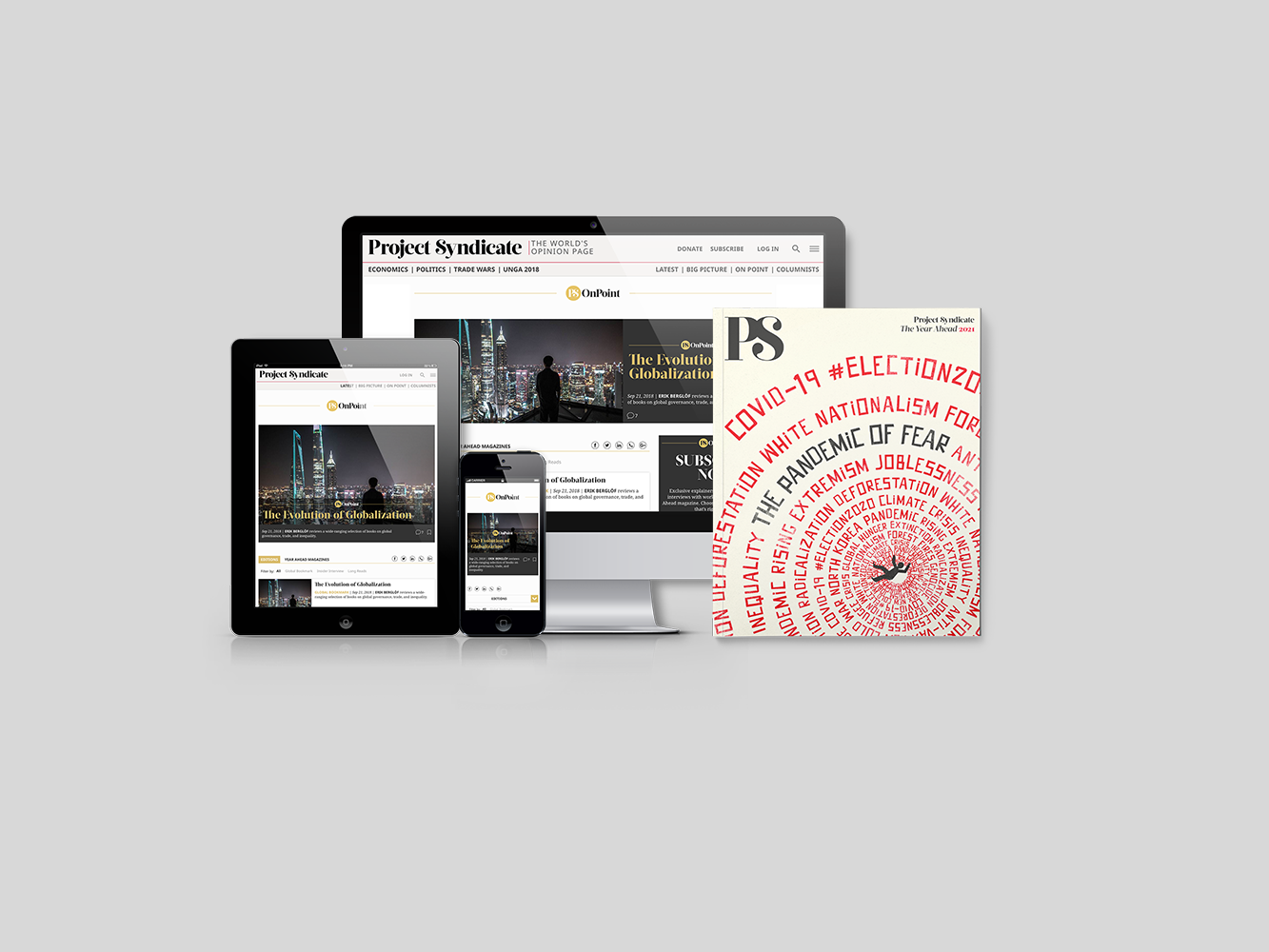 Subscribe to Project Syndicate
Enjoy unlimited access to the ideas and opinions of the world's leading thinkers, including weekly long reads, book reviews, and interviews; The Year Ahead annual print magazine; the complete PS archive; and more – All for less than $9 a month.
Jakmile vlády uvolní omezení pohybu, může se zvýšit i inflace v oblasti služeb, pokud omezené kapacity – například v důsledku trvalého uzavření restaurací a hotelů nebo propouštění v leteckém průmyslu – nepostačí k uspokojení poptávky.
Ještě větší inflační riziko může představovat bezpříkladná fiskální a měnová expanze v reakci na COVID-19. Podle odhadů UBS dosahovaly agregátní vládní schodky v roce 2020 hodnoty 11% globálního HDP, což více než trojnásobně přesáhlo průměr z předchozích deseti let. Účetní bilance centrálních bank se loni zvýšily ještě více, o 13% globálního HDP.
Vládní schodky v roce 2020 se tak nepřímo financovaly emisemi nových peněz. To však bude fungovat jen v případě, že dostatečný počet střadatelů a investorů bude ochotný držet peníze a vládní dluhopisy při nulových či záporných úrokových sazbách. Pokud by střadatelé a investoři naopak začali o zdravosti takových investic pochybovat a přešli na jiná aktiva, měny dotyčných zemí by oslabily, což by vedlo k vyšším spotřebitelským cenám.
Předchozí epizody nadměrných státních dluhů téměř vždy skončily vysokou inflací. Inflace způsobená ztrátou důvěry se může dostavit rychle a v některých případech i v době podzaměstnanosti, bez předešlé spirály mezd a cen.
Třebaže expanzivní měnová politika po globální finanční krizi z roku 2008 nevedla k rostoucí inflaci, nikde neexistuje záruka, že růst cen zůstane nízký i tentokrát. Po roce 2008 odtekla nově vytvořená likvidita hlavně na finanční trhy. Současná expanze účetních bilancí centrálních bank však podněcuje vydatné peněžní toky do reálné ekonomiky prostřednictvím rekordních fiskálních schodků a rychlého růstu úvěrů v mnoha zemích. Měnová reakce na pandemii byla navíc mnohem rychlejší a výraznější než během poslední krize.
Demografické změny, rostoucí protekcionismus a loňské faktické zvýšení dvouprocentního inflačního cíle americkým Federálním rezervním systémem patří mezi další faktory, které by v dlouhodobějším horizontu mohly vést k vyšší inflaci. Je sice nepravděpodobné, že by tyto strukturální faktory mohly krátkodobě vyvolat silný růst cen, ale mohly by ho usnadnit.
Prudký vzestup inflace by mohl mít zničující důsledky. Aby ho centrální banky udržely na uzdě, musely by zvýšit úrokové sazby, čímž by vysoce zadluženým vládám, firmám i domácnostem způsobily problémy s financováním. Historicky centrální banky většinou nedokázaly odolat vládnímu tlaku na trvalé financování rozpočtu. To mělo často za následek velmi vysokou míru inflace, kterou doprovázely výrazné ztráty reálné hodnoty většiny tříd aktiv a také politické a sociální otřesy.
V posledních měsících ceny komodit, náklady na mezinárodní přepravu, akcie i bitcoin prudce stoupají a americký dolar se výrazně znehodnocuje. Mohlo by jít o předzvěst rostoucích spotřebitelských cen v dolarové oblasti. A protože inflační sazby vykazují mezinárodně vysokou korelaci, vyšší inflace v dolarové oblasti by urychlila růst cen po celém světě.
Příliš mnoho lidí riziko vzestupu inflace podceňuje a optimistické předpovědi založené na modelech moje obavy nijak nerozptylují. Tvůrci měnové a fiskální politiky, ale i střadatelé a investoři by se neměli nechat přistihnout v nedbalkách. Bývalý šéf Fedu Alan Greenspan v roce 2014 předpověděl, že inflace se nakonec bude muset zvýšit, přičemž účetní bilanci Fedu označil za "hromádku troudu". Pandemie by se docela dobře mohla stát bleskem, který tento troud zapálí.
Z angličtiny přeložil Jiří Kobělka