Češi, Kreml a bod obratu
PRAHA – Byl to nepochybně jeden z nejdramatičtějších týdnů od sametové revoluce v roce 1989. Češi se z úst vládních představitelů dozvěděli, že v roce 2014 na jejich území spáchali teroristický útok dva ruští agenti. Při výbuchu muničního skladu navíc zemřeli dva lidé. Přesně to vystihl bývalý český premiér Bohuslav Sobotka: "Řekl bych, že od invaze v roce 1968 by šlo o nejrozsáhlejší útok Ruska na českou zemi. Je to historická chvíle a my musíme reagovat." A Češi reagovali, vyhostili osmnáct ruských špionů, kteří pracovali na ambasádě v Praze. Kreml se zachoval stejně (ale nevyhostil české špiony, nýbrž zaměstnance ambasády) a vypukl největší střet s Ruskem v novodobých dějinách. Bude tohle bod obratu pro Čechy? A mění se tím definitivně přístup střední Evropy?
Situace ve středu Evropy se zdála být dlouho jasná. Polsko je tvrdě proti Kremlu, Slováci se snaží nebýt vidět, Maďaři jsou hlas Kremlu a Češi kličkují kolem. Jak Čechům rozumět? Už na konci 19. století básník Josef Svatopluk Machar vystihl naši pozici i přístup: A balancujem se svou sympatií / z Východu v Západ, ze Západu v Východ / s chybami obou, ne však jejich silou…
Česká politika po roce 1989 jen velmi těžce hledala svou pozici vůči Rusku. Když byl ještě v roli prezidenta Václav Havel, zdálo se všem jasné, že jsme Západ, chceme být aktivní součástí NATO a EU. Tehdy ale jeho zářivý příběh zastínil to, co se děje za ním. Vládní garnitura byla mnohem opatrnější. Čím více Havel mluvil o hodnotách, tím více jiní mluvili o penězích. Byznys, ekonomika, to je vše a měla by se tomu přizpůsobit i zahraniční politika.
České vlády nebyly prokremelské, zdejší ideologií je spíš jakýsi alibismus. Chceme být v Evropské unii, protože to přináší peníze, chceme být členy NATO, protože jsme tak chráněni. Jakmile jsme ale měli projevit nějakou sounáležitost, začali jsme couvat a naříkat. Jestliže v Polsku do politiky silně vstupuje víra, v Maďarsku stále hraje silnou roli historie, v Česku je to materialismus. A je jedno, jestli je u vlády levice nebo pravice. Současný premiér Andrej Babiš je tohoto přístupu dokonalým představitelem, z EU chce jen peníze, jakmile po nás někdo chce dodržování evropských pravidel, odmítá to s tím, že Česko není "kolonie Bruselu". Tento přístup paradoxně oslabuje českou pozici vůči Rusku. Působí to, že nikam nepatří a jdou za tím, kdo zaplatí víc. To Moskvu láká.
Z vrcholných politiků máme dva silné aktéry, kteří dělají otevřeně proruskou politiku. Jde o minulého a současného prezidenta Václava Klause a Miloše Zeman. Klaus například po napadení Ukrajiny Ruskem napsal ostudná slova, že "po pádu komunismu vznikla Ukrajina jako nový, ve své podstatě nehistorický stát". Klaus také prosazuje vystoupení Česka z Evropské unie a tvrdě odsoudil postup české vlády vůči Moskvě po odhalení útoku ruských agentů na sklad zbraní ve Vrběticích.
Současný prezident Miloš Zeman zase zpochybňoval účast ruských vojáků na přepadení Krymu či na východu Ukrajiny, prosazoval ruskou účast na dostavbě jaderné elektrárny Dukovany, útočil na české tajné služby, které varovaly před ruským vlivem, vynutil si odvolání k Rusku kritického ministra zahraničí Tomáše Petříčka, stejně jako ministra zdravotnictví, který odmítl nakoupit neschválenou vakcínu Sputnik V. Pokračovat by se dalo dlouho.
Introductory Offer: Save 30% on PS Digital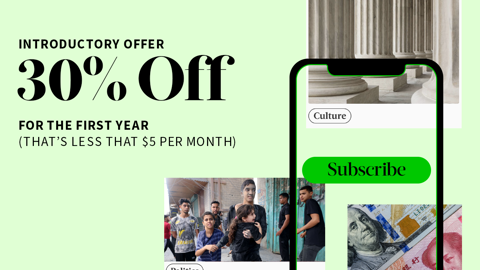 Introductory Offer: Save 30% on PS Digital
Subscribe now to gain greater access to Project Syndicate – including every commentary and our entire On Point suite of subscriber-exclusive content – starting at less than $5 per month.
Když vláda oznámila, co ruští agenti spáchali, Miloš Zeman se rozhodl sedm dní mlčet. Je neuvěřitelné, že hlava státu nebyla se svými spoluobčany v tak vážné chvíli. Ve svém vystoupení, které měl v televizi po týdnu ticha, hrál přesně ruskou propagandu. Nic není dokázané, policie vyšetřuje dva možné scénáře útoku, vše se začalo šetřit až během posledních tří týdnů. Nic z toho není pravda. Tajné služby a policie mají řadu důkazů, řeší se jen jedna varianta případu – ruská účast a vše se řeší minimálně několik měsíců. Zeman prostě případ bagatelizuje a zpochybnil české instituce.
Teď jsme blízko bodu obratu. Mnohým došlo, že představa, že se nemusíme jakkoli hodnotově angažovat, že se nás geopolitika a obecně velké dění netýká, je prostě nesmyslná. Probudili jsme se ze spánku, vůči Rusku prostě musíme zaujmout postoj. Ne nepřátelský, ale jasný. Jsme součást Západu, který Moskva stále považuje za nepřítele. A tento hlas sílí i v sousedním Slovensku.
Lidem také dochází, že naše závislost na Rusku je mnohem menší, než jsme si mysleli. Vzájemný obchod je minimální, energetika také nestojí jen na zdrojích z východu. Je tu naděje, že si Češi uvědomí, že musí být aktivními členy EU a NATO, protože se tu nehraje o bezpečí jich samotných.
Úspěch této emancipace také závisí na zahraničních krocích. První reakce na oznámení o ruské účasti na útoku byly velmi chladné a okamžitě toho využily proruské weby a politici. Nikoho to prý nezajímá, nikdo tomu nevěří… Češi velice pečlivě sledují reakce v jiných zemích a podle nich posuzují, jak velký zájem o ně spojenci mají. Stále tu přežívá (absurdně) mýtus Mnichovské dohody z roku 1938, kdy se Československo ocitlo proti Hitlerovi samo a bez pomoci. Proto bylo velmi důležité, že se záhy na podporu Prahy vyjádřila EU i NATO a některé státy symbolicky vyhostily ruské diplomaty.
Letos na podzim se konají parlamentní volby. Podle předvolebních průzkumů se zdá, že by většinu mohly získat strany, které mají naprosto nulový sentiment k Zemanovi a Moskvě. I proto se dá očekávat, že Čechy čeká velmi ostrá předvolební kampaň.