Quel avenir pour les politiques monétaires non conventionnelles ?
SYDNEY – La Banque des règlements internationaux (BRI), le club des directeurs de banque centrale de Bâle en Suisse, vient de remettre une évaluation approfondie des politiques monétaires non conventionnelles - qui sont devenues la norme dans de nombreux pays depuis la crise financière de 2008. Il ne faut donc pas s'étonner si le rapport qui en résulte, compilé par un comité de directeurs de banques centrales qui critiquent la qualité de leur propre travail rendu, ne constate que de rares problèmes. Fort bien, le système financier a été sauvé, après tout. Mais une question plus importante est de savoir si - et dans quelle mesure - les politiques non conventionnelles demeurent appropriées dans un monde post-crise.
En 2008, la tâche principale des responsables politiques consistait à empêcher l'effondrement du secteur financier et à stabiliser l'économie. Les politiques conventionnelles se sont avérées insuffisantes et il est devenu évident que d'autres mesures étaient nécessaires pour résoudre immédiatement la crise financière. La plus importante de ces mesures fut l'assouplissement quantitatif (QE), par lequel la banque centrale achète des actifs afin d'injecter des liquidités dans le système financier.
En novembre 2008, au plus fort de la crise, la Réserve fédérale américaine a commencé à acheter des titres sur le marché hypothécaire gelé. Le QE1 (quantitative easing 1, ou première vague d'assouplissement quantitatif), a été couronnée de succès : le crédit hypothécaire a bientôt été relancé, ce qui a soutenu le marché du logement paralysé et de nombreux emprunteurs ont été en mesure de refinancer leurs prêts à des taux d'intérêt beaucoup plus bas.
Les achats de QE1 étaient sans doute inhabituels, mais ils n'étaient pas « non conventionnels. » Walter Bagehot, l'illustre rédacteur en chef de The Economist, faisait remarquer il y a plus d'un siècle qu'il était du devoir des banques centrales de soutenir l'effondrement des secteurs financiers. Les banques centrales sont intervenues et ont tiré parti de l'influence de leurs bilans en temps de crise jusqu'à présent. Au début du QE1, Lehman Brothers a fait faillite, le géant de l'assurance AIG avait été renfloué et le marché de l'argent avait bénéficié d'une garantie du gouvernement. Dans ce contexte, le QE1 n'était qu'une mesure de sauvetage parmi de nombreuses autres dans la longue histoire économique de l'Occident.
L'opinion unanime est que le QE1 et les autres mesures immédiates des banques centrales ont été couronnées de succès. Mais une fois le système financier sauvé, les autorités monétaires ont commencé à faire face à un tout autre défi. En dépit de taux d'intérêt proches de zéro, la reprise post-crise fut incontestablement morose.
Le QE s'est donc maintenu, mais avec un nouvel objectif opérationnel : susciter davantage d'intérêt en faveur de la politique monétaire en abaissant le segment à long terme de la courbe de rendement. Compte tenu de cet objectif, plusieurs banques centrales ont poussé les taux d'intérêt en territoire négatif. Par leurs annonces de « cadrage prospectif » selon lesquelles les taux d'intérêt seraient conservés à des taux « bas pour longtemps » - les directeurs de banque centrales ont assuré les marchés que l'ère de financement à bon marché allait se poursuivre.
Subscribe now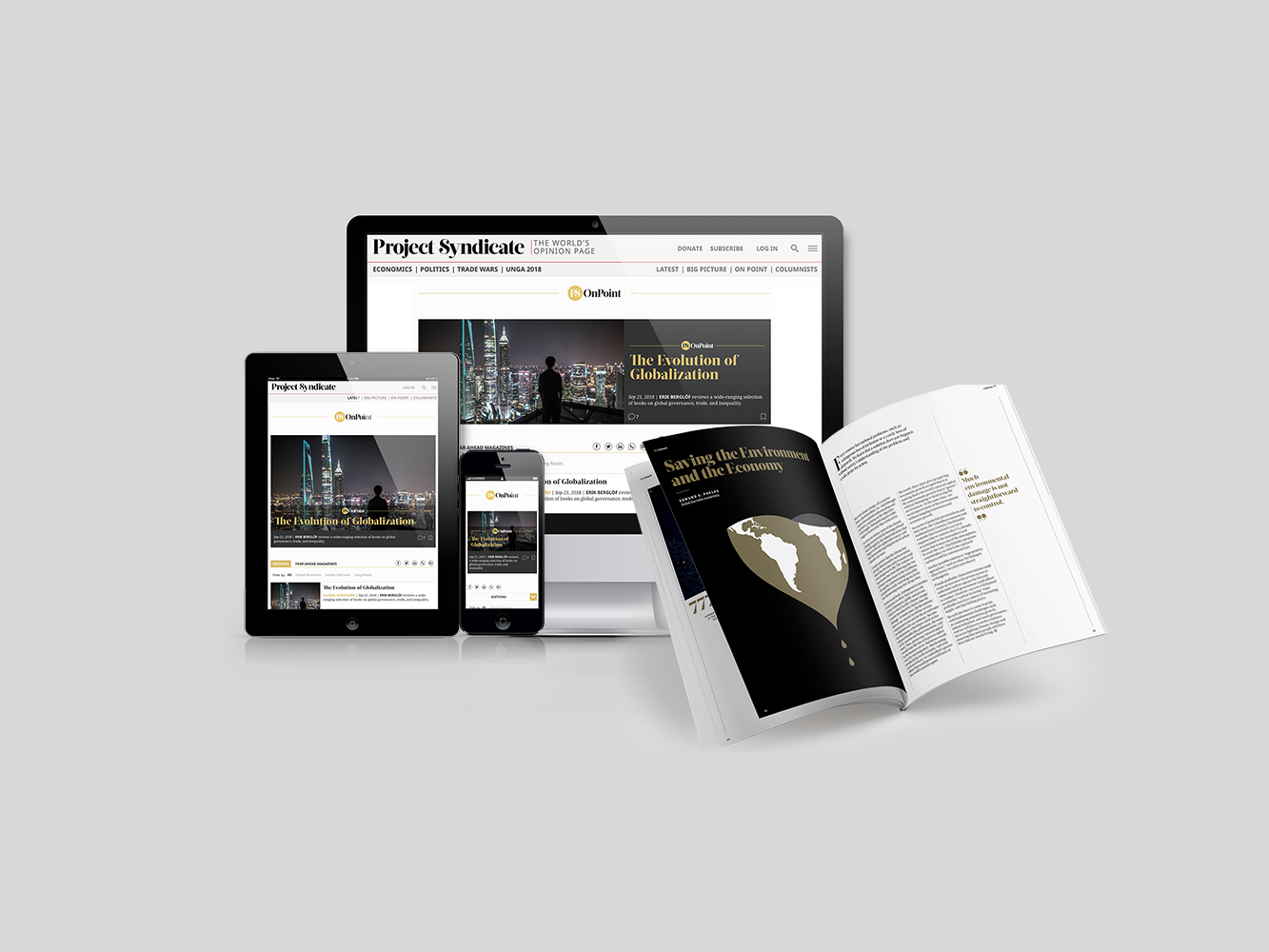 Subscribe now
Subscribe today and get unlimited access to OnPoint, the Big Picture, the PS archive of more than 14,000 commentaries, and our annual magazine, for less than $2 a week.
Malgré toute l'audace de ces initiatives, les résultats ont été décevants. Les prêts des banques américaines ont chuté après le début du QE1 et ont dû attendre plus de trois ans avant de récupérer leur pic d'avant la crise. En Europe et au Royaume-Uni, les prêts bancaires ont été encore moins réactifs. Jusqu'à présent, le Japon, qui est le pays à la plus longue expérience d'assouplissement quantitatif, reste enlisé dans une croissance lente et dans une inflation inférieure à son objectif.
Les taux d'intérêt négatifs semblent souvent destinés principalement à la réalisation d'un taux de change plus compétitif, ce que l'on a pu critiquer comme étant une politique protectionniste. Le cadrage prospectif, pendant ce temps, n'a fait qu'embrouiller les choses : les acteurs du marché se sont davantage concentrés sur la prochaine série de « cadrages » que sur les perspectives de l'économie. Ils ont en outre souvent réagi de manière exagérée aux dernières formules des déclaration de la banque centrale, notamment à celle du « taper tantrum » de 2013.
Malgré les piètres résultats des politiques monétaires non conventionnelles tout au long de la phase de relance, le rapport de la BRI conclut que les avantages l'emportent sur les effets secondaires indésirables. Il poursuit en affirmant que ces politiques devraient devenir un outil de politique monétaire standard. Le non conventionnel doit devenir la routine.
Pourtant, cela ne va certainement pas répondre à la question fondamentale de la période post-crise. Pourquoi des conditions de politique monétaire extrêmement souples n'ont-elles pas davantage d'impact ? Le rapport de la BRI suggère lui-même un indice en soutenant que les politiques monétaires non conventionnelles seraient plus efficaces si elles s'accompagnaient d'autres politiques, notamment d'une expansion budgétaire.
Au cours de la période post-2010, l'austérité budgétaire a prévalu dans le monde, ce qui fut en complet déséquilibre avec les conditions monétaires super-expansionnistes. Il est vrai que de nombreux gouvernements ont poursuivi une stimulation financière immédiatement après le krach de 2008 et que ces mesures ont été approuvées par le G-20 de Londres en 2009. Mais en 2010, la périphérie européenne était en crise et les craintes d'augmentation de la dette publique ont inauguré une longue période d'austérité budgétaire. Dans les cinq années qui ont conduit à 2015, les États-Unis ont réduit leur déficit à 5 % du PIB. Cela suffit à expliquer pourquoi la reprise a été si faible.
Mais cela n'explique pas pourquoi les taux d'intérêt proches de zéro ont eu si peu d'effet sur les investissements du secteur privé. Selon ce trait d'esprit attribué à l'économiste Paul Samuelson, si les taux d'intérêt réels (indexés sur l'inflation) étaient nuls et devaient le rester, il serait profitable d'aplatir les Montagnes Rocheuses simplement pour réduire les frais de transport. Avec des coûts d'emprunt si bas depuis si longtemps, pourquoi il n'a-t-il pas eu une explosion de projets d'investissements rentables ?
Un certain nombre de réponses ont été suggérées, allant de celle de Lawrence H. Summers selon qui nous vivons une « stagnation séculaire, » à l'argument selon lequel la politique du court terme a court-circuité la prise de décisions des gestionnaires. Peut-être que la guerre commerciale du Président Donald Trump a contribué à cette incertitude qui a miné la confiance. Ou peut-être que tous les meilleurs projets d'investissements sont dans le secteur public non marchand, où les craintes de déficit les empêchent d'être réalisés.
Quelle que soit la réponse, il est peu probable qu'une politique monétaire plus poussée - avec des taux d'intérêt peut-être plus faibles (voire négatifs) et toute la panoplie de politiques non conventionnelles - conduise à beaucoup d'investissements supplémentaires. En outre, les politiques non conventionnelles peuvent fausser les cours des produits financiers, ce qui se traduit par une mauvaise évaluation, une mauvaise répartition des ressources et à des transferts de richesses arbitraires.
À court terme, donc, il faut bien saisir le message subtil et indirect du BRI : les efforts acharnés des politiques monétaires au cours de la dernière décennie doivent être complétés par l'expansion budgétaire, surtout si l'économie mondiale ralentit. Mais à plus long terme, nous devrons comprendre les raisons pour lesquelles les investissements du secteur privé ont perdu de leur sex-appeal.