Una chance para Ucrania
KIEV – Las encuestas de opinión han comenzado a indicar que los ucranianos están más optimistas respecto de su futuro que los ciudadanos de la mayoría de los otros países del mundo. Puede parecer sorprendente, en vista de la multiplicidad de desafíos que enfrenta Ucrania, pero el rumbo político actual del país lo justifica.
Durante las primeras dos décadas después del derrumbe de la Unión Soviética, Ucrania fue uno de los estados sucesores peor gobernados. Mientras Rusia al principio emprendió una liberalización económica (y siempre tuvo el beneficio de altos precios del gas y del petróleo) y los estados bálticos entraron en 2004 a la Unión Europea, Ucrania quedó rezagada. El PIB per cápita de la vecina Polonia ya es casi cinco veces superior al de Ucrania, aunque el punto de partida económico de ambos países al abandonar el comunismo era bastante similar.
En 2004 la Revolución Naranja en Ucrania reveló el anhelo popular de cambio, pero pronto terminó en disputas internas y decepciones. Cuando el viejo deseo ucraniano de un mayor acercamiento a la UE comenzó a materializarse políticamente, había reaparecido una Rusia de renovadas ambiciones, dispuesta a oponerse al giro del país hacia Occidente. Para colmo de males, la situación financiera de Ucrania era un desastre. La corrupción endémica y la falta de reformas serias básicamente la inhabilitaban para recibir ayuda del Fondo Monetario Internacional o de gobiernos occidentales, y eso dejó al entonces presidente Viktor Yanukovych en una posición muy dependiente del Kremlin (probablemente mucho más de lo que hubiera deseado).
A fines de 2013, Yanukovych accedió a las demandas rusas de hacer naufragar el Acuerdo de Asociación de Ucrania con la UE (que prometía la creación de un área integral de libre comercio). Los ucranianos estallaron de furia, y el régimen de Yanukovych respondió con violencia, matando a unas cien personas en las calles de Kiev. Pero incapaz de detener las protestas, Yanukovych terminó huyendo a Rusia, que intervino militarmente.
Al llegar la primavera de 2014, Ucrania estaba en un limbo. Rusia había ocupado y anexado Crimea, respaldado y reconocido dos regiones separatistas en la región oriental de Donbas, y ejecutaba una operación apenas encubierta para capturar las regiones sureñas de Ucrania e incorporarlas a una "Nueva Rusia" (Novorossiya). La supervivencia del país estaba en duda, y además se hallaba literalmente quebrado.
Pero Ucrania logró una recuperación notable. En mayo de 2014, Petro Poroshenko ganó la presidencia con una victoria aplastante sin antecedentes en la breve historia democrática del país. Ucrania empezó a dar pelea, y el presidente ruso Vladimir Putin se vio obligado a desplegar fuerzas regulares del Ejército Ruso en las provincias ucranianas orientales de Donetsk y Luhansk. En septiembre, un alto el fuego y un proceso político delineado en el Protocolo de Minsk dieron una salida honrosa a Putin y su ilegítimo proyecto para Ucrania, aunque el conflicto todavía no está resuelto. Según cálculos de Naciones Unidas, los combates se cobraron unas 13 000 vidas y forzaron la huida de millones de personas.
Subscribe now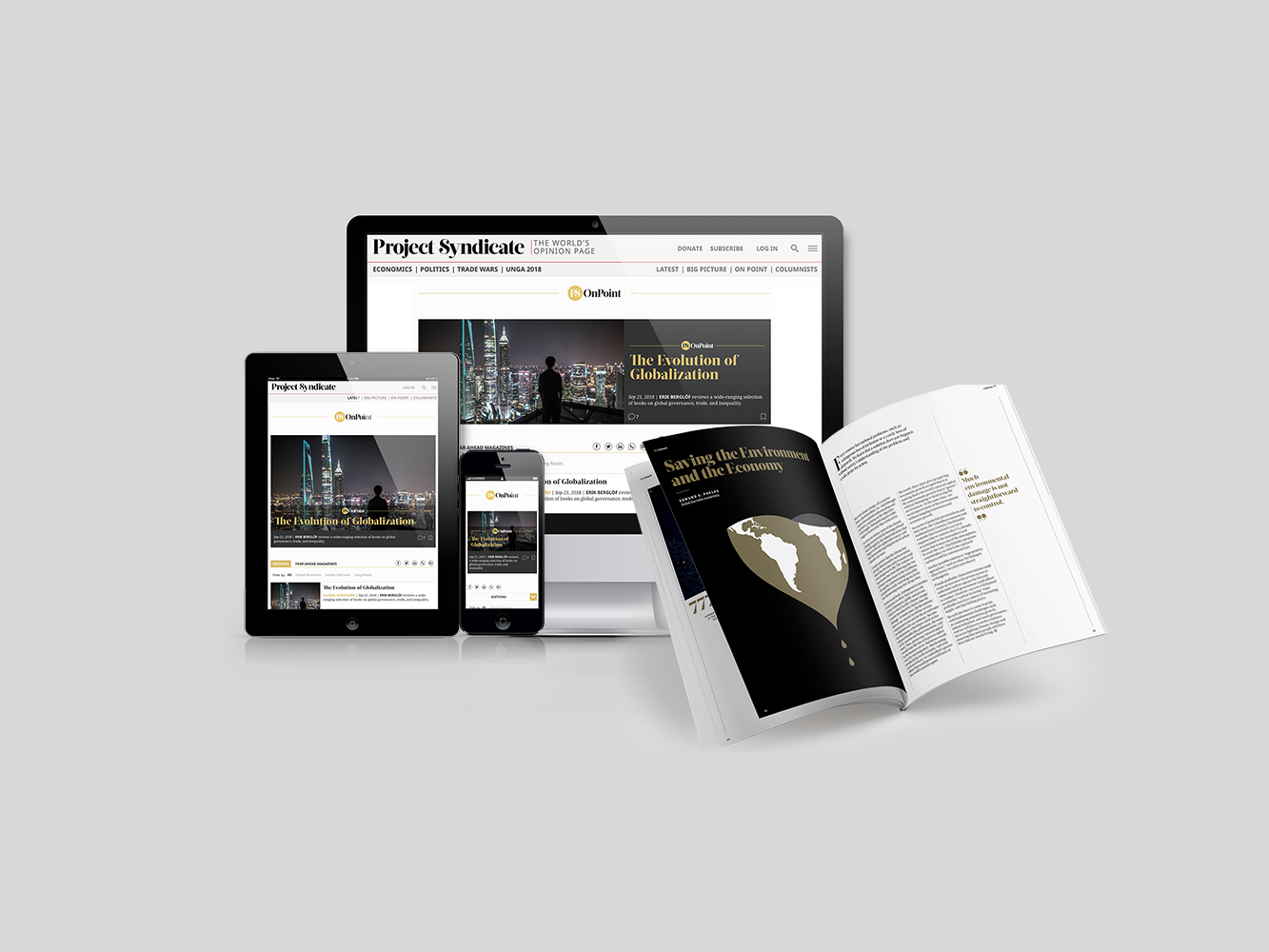 Subscribe now
Subscribe today and get unlimited access to OnPoint, the Big Picture, the PS archive of more than 14,000 commentaries, and our annual magazine, for less than $2 a week.
El último capítulo en la saga ucraniana comenzó a principios de este año, cuando Volodymyr Zelensky, un popular comediante sin experiencia política, logró una victoria sorpresiva en la elección presidencial. Y en las elecciones parlamentarias celebradas unos meses después, su nuevo partido político obtuvo la mayoría absoluta. Zelensky y su equipo están mejor posicionados que cualquier otro gobierno en la historia postsoviética de Ucrania para la implementación de difíciles reformas.
La elección de Zelensky es reflejo de un profundo anhelo de cambios radicales. Su campaña se centró en la corrupción, el malestar económico y el conflicto irresuelto en el este, cuestiones todas que influirán profundamente en su presidencia. Aunque Ucrania encaró más reformas que cualquier otro país europeo en años recientes, los votantes quieren más, y están convencidos de que Zelensky y sus jóvenes colaboradores son las personas indicadas para la tarea.
Zelensky bosquejó un programa (todavía impreciso) de políticas radicales para hacer crecer la economía ucraniana un 40% en los próximos años. Él y sus asesores han dejado claro que esto demandará un aumento sustancial de la inversión extranjera, que no vendrá mientras el sistema judicial no tenga una imagen transparente y eficiente. Un requisito clave para el crecimiento económico es que haya un combate decidido a la corrupción.
Una propuesta económica particularmente prometedora busca extender la propiedad privada de la tierra, para alentar la competencia y la innovación en el sector agrícola. Ucrania (dueña de un tercio de las superfértiles "tierras negras" del planeta) ya superó a Rusia como mayor exportador de granos del mundo, y es el tercer principal proveedor de alimentos de la UE después de Estados Unidos y Brasil. La implementación de reformas procrecimiento le permitiría hacer mucho más.
Por ahora, el entorno es favorable al gobierno de Zelensky; pero el futuro de Ucrania dependerá de su capacidad para implementar difíciles reformas aprovechando el período político de gracia, antes de que aparezcan dificultades. Sin embargo, los primeros signos son alentadores, y los ucranianos tienen motivos para ser optimistas.
Traducción: Esteban Flamini