Será a tecnologia uma nova fronteira para a sustentabilidade?
PARIS – As discussões sobre "sustentabilidade" geralmente concentram-se nos compromissos ambientais e sociais de uma empresa, e por razões compreensíveis. Mas o setor financeiro, em particular, deveria considerar duas outras dimensões, menos óbvias, da sustentabilidade. A sustentabilidade regulatória é essencial para enfrentar o risco sistémico que o setor financeiro representa para as nossas sociedades. Além disso, a nova fronteira emergente da sustentabilidade tecnológica está a ter um impacto crescente nos modelos e estratégias de negócios.
Dados, robótica e inteligência artificial estão na cabeça de toda a gente. Mas, embora essas novas tecnologias tenham um vasto potencial, as instituições financeiras também precisam de entender os seus riscos, o impacto social e as implicações éticas.
Em relação aos dados, os números são impressionantes: 90% de todos os dados em todo o mundo foram criados nos últimos dois anos e geramos cerca de 2,5 quintilhões de bytes todos os dias. Neste contexto, é essencial que as instituições financeiras – que são os principais produtores e utilizadores de dados – abordem questões relacionadas com a criação e proteção de dados.
As regulamentações neste campo estão a tornar-se mais rigorosas, tal como mostra o Regulamento Geral de Proteção de Dados da União Europeia (RGPD). Felizmente, os bancos e as companhias de seguros continuam a beneficiar da sua reputação de serem confiáveis. O desafio deles é honrar e manter essa confiança, apesar da crescente tentação de rentabilizar os respetivos "patrimónios" de dados, vendendo-os ou usando-os para fins de marketing.
Enquanto isso, a robótica está a transformar todas as indústrias e o mercado de trabalho. De acordo com algumas estimativas, entre um quarto e metade de toda a mão de obra do setor financeiro poderia ser substituída por robôs e IA ao longo da próxima década. É verdade que os estudos de trabalhadores do setor de produção alemães não encontraram provas de que os robôs reduzam o emprego geral: embora cada robô elimine dois trabalhos de produção, ele cria empregos adicionais no setor de serviços que compensam totalmente essa perda. Mas os robôs afetam a composição do emprego global.
De facto, estamos, provavelmente, a vivenciar outro episódio de "destruição criativa" schumpeteriana. A robótica e a IA alterarão os tipos de trabalho oferecidos, as suas localizações e as competências necessárias para praticá-los. Este efeito revolucionário tem de ser gerido com cuidado. Os bancos e outras instituições financeiras devem, portanto, concentrar-se em antecipar o impacto dessas tecnologias nos seus funcionários e investir em formação e aconselhamento de carreira para ajudá-los durante a transição.
Subscribe now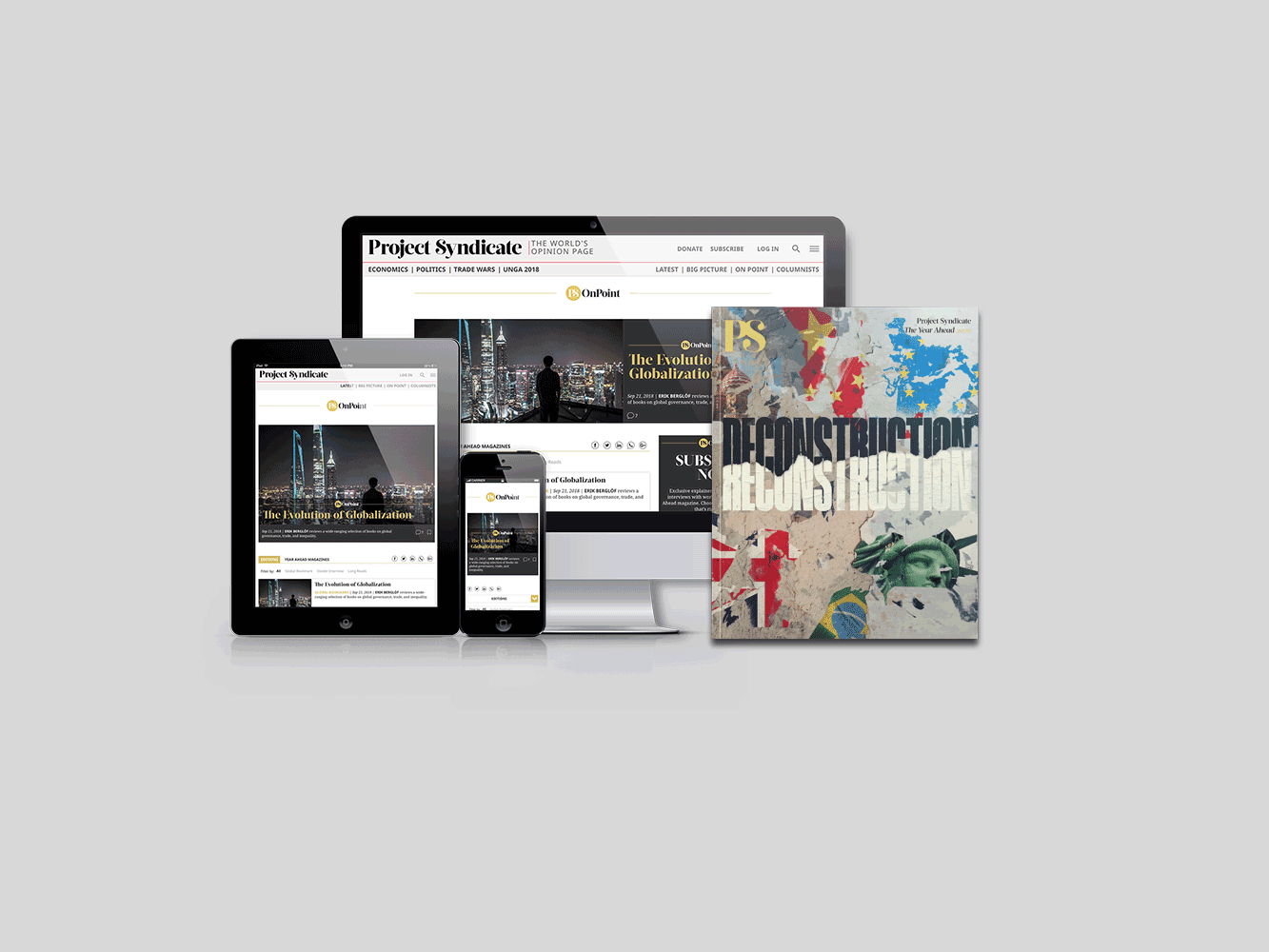 Subscribe now
Subscribe today and get unlimited access to OnPoint, the Big Picture, the PS archive of more than 14,000 commentaries, and our annual magazine, for less than $2 a week.
As tecnologias de IA são, provavelmente, a área mais difícil de lidar para o setor financeiro, devido à sua complexidade e implicações éticas. Embora as instituições financeiras sejam criticadas desde a crise financeira global, a verdade é que levam há muito tempo em conta as considerações éticas. Mas com a IA, estamos a dirigir-nos para outro patamar, onde as empresas têm de antecipar possíveis riscos éticos e definir os mecanismos para garantir o controlo e a responsabilização.
Há duas questões importantes que se destacam. A primeira é a tendenciosidade do algoritmo (ou tendenciosidade da IA), que ocorre quando um algoritmo produz resultados sistematicamente parciais devido a suposições erróneas no processo de aprendizagem da máquina. Em 2014, por exemplo, a Amazon desenvolveu uma ferramenta para identificar engenheiros de software que poderia querer contratar, mas o algoritmo incorporou as tendenciosidades dos engenheiros que o criaram. Consequentemente, o sistema depressa começou a discriminar as mulheres, levando a empresa a abandoná-lo em 2017. Mais recentemente, a Apple e Goldman Sachs lançaram um cartão de crédito que alguns acusaram de ser sexista. Para um casal que arquivasse declarações fiscais conjuntas e vivesse em regime de comunhão de adquiridos, o algoritmo de caixa preta da Apple concedia ao marido um limite de crédito 20 vezes superior ao da esposa.
A influência das preferências conscientes ou inconscientes dos criadores de algoritmos pode passar despercebida até serem usados, e as suas tendenciosidades são potencialmente amplificadas. Felizmente, os algoritmos podem ser revistos e monitorizados para evitar resultados injustos. Por exemplo, um bancário pode, inconscientemente, ter em consideração o sexo de um candidato ao tomar uma decisão de empréstimo. Mas com um algoritmo, pode-se simplesmente excluir uma variável de género e outros fatores intimamente relacionados ao calcular-se uma pontuação. É por isso que é crucial implementar os mecanismos de segurança corretos quando se desenvolve o modelo.
A outra grande preocupação ética está relacionada com a transparência e "explicabilidade" dos modelos orientados pela IA. Uma vez que esses modelos serão cada vez mais usados na tomada de decisões de recrutamento, empréstimo e talvez até jurídicas, é essencial conhecer as suas características cruciais e a importância relativa de cada uma delas no processo de tomada de decisão. Precisamos de abrir a caixa preta para entender os processos, procedimentos e suposições às vezes implícitas que ela contém. A regulamentação também empurrar-nos-á cada vez mais para essa direção: o RGPD, por exemplo, introduz o direito de os indivíduos obterem "informações significativas sobre a lógica envolvida" na tomada de decisões automatizadas que tenham "efeitos legais ou similares relevantes".
Hoje, ainda temos mais perguntas do que respostas sobre a sustentabilidade tecnológica. Provavelmente isso é bom, por enquanto, porque estamos a entrar em território desconhecido com cuidado e preocupação. Afinal de contas, o desenvolvimento de uma estratégia mais abrangente para o clima e ambiente demorou muitos anos a criar e provavelmente ainda temos um longo caminho a percorrer. Agora, precisamos de iniciar uma jornada semelhante em direção à sustentabilidade tecnológica e questionar-nos sobre quão bem estamos equipados para discutir as implicações práticas, sociais e éticas de novas e poderosas ferramentas digitais.
Sendo que essas questões tanto dizem respeito à antropologia e à filosofia como à economia e à política, temos de respondê-las com debates abertos e inclusivos, estruturas interdisciplinares e ações coletivas bem coordenadas. Este esforço conjunto deveria juntar os setores público e privado, bem como consumidores, trabalhadores e investidores.
Embora o progresso tecnológico acarrete riscos, ele acaba por melhorar a vida de todos. Ao gerir esses avanços com responsabilidade, podemos garantir que a humanidade e a tecnologia digital se unem para produzirem um futuro mais sustentável.
,