Por qué el capitalismo necesita al populismo
CHICAGO – Las grandes corporaciones están bajo ataque en Estados Unidos. Una intensa oposición local obligó a Amazon a cancelar sus planes de abrir una nueva sede en el barrio de Queens de la ciudad de Nueva York. Lindsey Graham, senador republicano por Carolina del Sur, cuestionó el indisputado poder de mercado de Facebook, y su colega demócrata Elizabeth Warren, de Massachusetts, pidió la división de la empresa. Warren también presentó un proyecto de ley que asignaría a los trabajadores el 40% de los puestos en las juntas directivas de las empresas.
Aunque esas propuestas puedan parecer fuera de lugar en la tierra del capitalismo de libre mercado, Estados Unidos necesita exactamente esta clase de debate. A lo largo de la historia del país, han sido los críticos del capitalismo los que aseguraron su correcto funcionamiento, al combatir la concentración de poder económico y la influencia política que trae aparejada. Cuando unas pocas corporaciones dominan una economía, es inevitable que se combinen con los instrumentos del control estatal en una inicua alianza entre las élites de los sectores público y privado.
Es lo que sucedió en Rusia, un país democrático y capitalista sólo de nombre. Mediante el control total de la industria extractiva y de la banca, una oligarquía supeditada al Kremlin ha hecho imposible una verdadera competencia económica y política. De hecho, Rusia es la apoteosis del problema que el presidente estadounidense Dwight D. Eisenhower describió en su discurso de despedida en 1961, cuando advirtió a los estadounidenses que debían estar en guardia "contra la obtención de una influencia injustificada" por parte del "complejo militar-industrial" y contra el "potencial de un desastroso ascenso del poder en manos equivocadas".
Ahora que muchas industrias en Estados Unidos ya están dominadas por unas pocas empresas "superestrella", deberíamos agradecer que activistas "socialdemócratas" y manifestantes populistas hayan oído las advertencias de Eisenhower. Pero a diferencia de Rusia, cuyos oligarcas deben su riqueza a la captura de los activos del Estado en los noventa, las superestrellas corporativas de Estados Unidos llegaron a donde están porque son más productivas. Es decir que su regulación debe tener en cuenta más sutilezas (ser más bisturí que martillo).
En concreto, en una era de cadenas de suministro globales, las corporaciones estadounidenses han aprovechado enormes economías de escala, efectos de red y el uso de datos en tiempo real para mejorar el desempeño y la eficiencia en todas las etapas del proceso productivo. Una empresa como Amazon aprende todo el tiempo de sus datos para minimizar los tiempos de entrega y mejorar la calidad de sus servicios. Sabiéndose superior a la competencia, la empresa necesita pocos favores del gobierno (una de las razones por las que su fundador, Jeff Bezos, puede apoyar al Washington Post, que suele ser crítico del gobierno estadounidense).
Pero que hoy las superestrellas corporativas sean supereficientes no implica necesariamente que sigan siéndolo, sobre todo en ausencia de una verdadera competencia. Las empresas dominantes siempre pueden caer en la tentación de mantener su posición por medios anticompetitivos. Con su apoyo a iniciativas como la Ley sobre Fraude y Abuso Informático (1984) y la Ley de Derechos de Autor de la Era Digital (1998), las principales empresas de Internet se aseguraron de impedir el uso de sus plataformas a sus competidores para que no pudieran aprovechar los efectos de red generados por la presencia de los usuarios. Del mismo modo, después de la crisis financiera de 2009, los grandes bancos aceptaron que una mayor regulación era inevitable; pero luego presionaron para que se dictaran normas que, casualmente, hacían más costoso el cumplimiento normativo, lo que dejó en desventaja a competidores más pequeños. Y ahora que el gobierno de Trump reparte aranceles a diestra y siniestra, empresas bien conectadas podrían influir en quién obtiene protección y quién paga los costos.
Subscribe now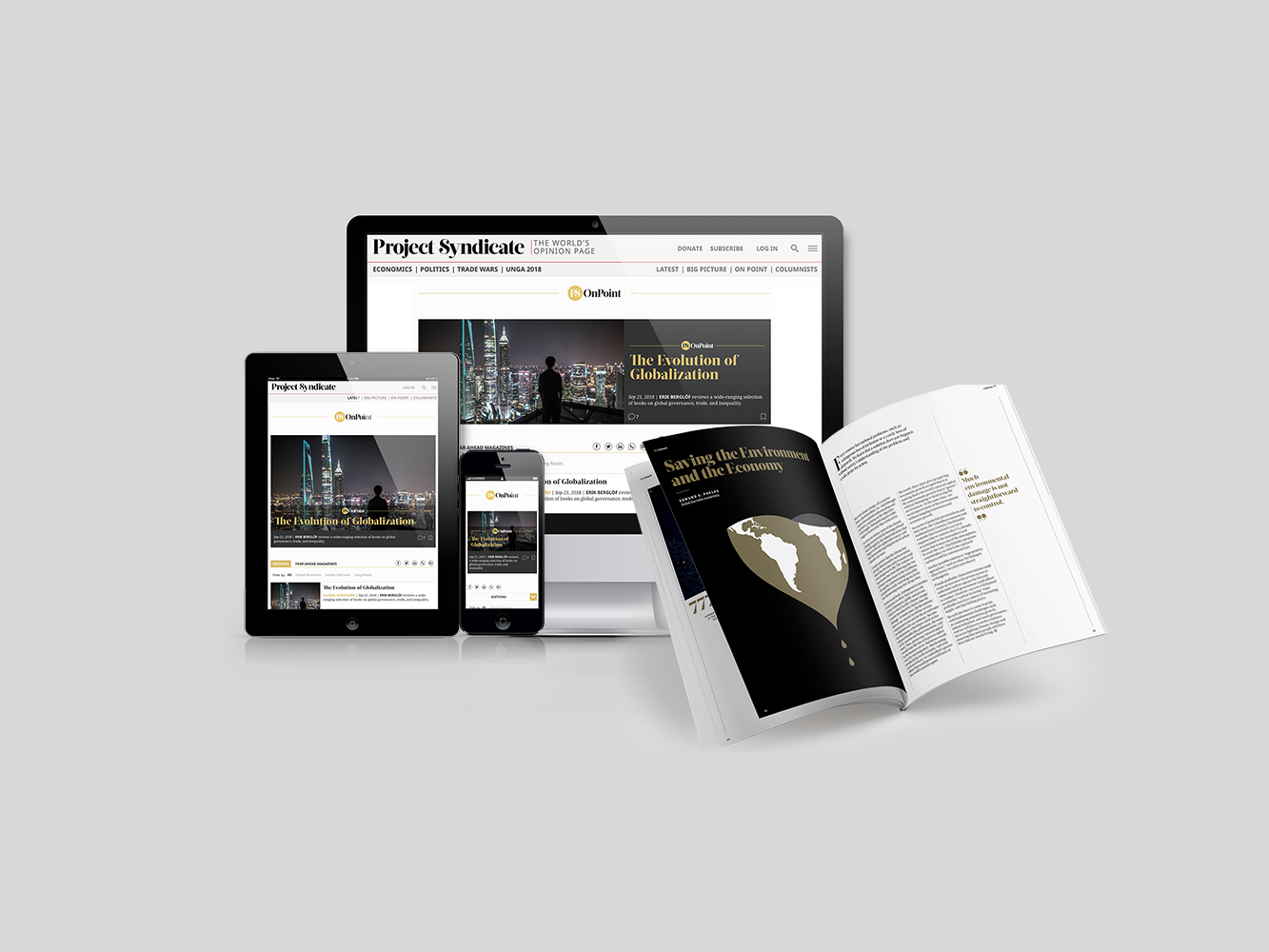 Subscribe now
Get unlimited access to OnPoint, the Big Picture, and the entire PS archive of more than 14,000 commentaries, plus our annual magazine, for less than $2 a week.
Más en general, cuanto más influye sobre las ganancias de una empresa la fijación estatal de derechos de propiedad intelectual, regulaciones y aranceles (en vez de la productividad), más dependiente se vuelve de la benevolencia del gobierno. La única garantía de la eficiencia e independencia de las corporaciones mañana es la competencia de hoy.
La presión sobre el gobierno para que preserve la competitividad del capitalismo e impida su tendencia natural al dominio de unas pocas empresas dependientes suele surgir de personas de a pie, que se organizan democráticamente en sus comunidades y que, carentes de la influencia de las élites, suelen pedir más competencia y apertura. En Estados Unidos, el movimiento "populista" de fines del siglo XIX y el movimiento "progresista" de principios del siglo XX fueron reacciones a la formación de monopolios en industrias cruciales como los ferrocarriles y los bancos. Estas movilizaciones de base llevaron a normas como la Ley Antitrust Sherman de 1890 y la Ley Glass-Steagall de 1933 (aunque en forma más indirecta) y a medidas para mejorar el acceso a educación, salud, crédito y oportunidades económicas. Con su defensa de la competencia, estos movimientos no sólo evitaron que el capitalismo perdiera dinamismo, sino que también alejaron el riesgo de un autoritarismo corporativo.
Hoy que los mejores empleos se concentran en empresas superestrella que buscan a la mayoría de sus empleados en unas pocas universidades prestigiosas, que las pequeñas y medianas empresas encuentran el camino al crecimiento plagado de obstáculos puestos por las empresas dominantes, y que la actividad económica se va de las ciudades pequeñas y de las comunidades semirrurales hacia las megalópolis, hay un resurgimiento del populismo. Los políticos se esfuerzan en darle respuesta, pero nada garantiza que sus propuestas nos lleven en la dirección correcta. Como quedó en claro en la década de 1930, puede haber alternativas mucho peores que el statu quo. Si los votantes en pueblos franceses en decadencia y en el Estados Unidos profundo sucumben a la desesperación y pierden la fe en la economía de mercado, serán vulnerables a los cantos de sirena del nacionalismo étnico o del socialismo liso y llano, cualquiera de los cuales destruiría el delicado equilibrio entre el mercado y el Estado, poniendo fin a la vez a la prosperidad y a la democracia.
La respuesta correcta no es la revolución, sino el rebalanceo. El capitalismo necesita reformas desde arriba, por ejemplo una actualización de las normas antitrust, para garantizar la eficiencia y apertura de las industrias y evitar el monopolio. Pero también necesita políticas desde abajo que ayuden a las comunidades económicamente devastadas a crear nuevas oportunidades y a preservar la fe de sus integrantes en la economía de mercado. Escuchar las críticas populistas (sin seguir a ciegas las propuestas radicales de sus líderes) es esencial para proteger el dinamismo de los mercados y la democracia.
Traducción: Esteban Flamini