Kupujete ropu ze Saúdské Arábie?
PRINCETON – Vražda Džamála Chášukdžího na saúdskoarabském konzulátu v Istanbulu dne 2. října přitáhla pozornost k saúdskému režimu a zejména k jeho faktickému vůdci, korunnímu princi Muhammadu bin Salmánovi. Do značné míry je to tím, že pod mezinárodními reflektory událost drží turecká vláda.
Nejprve saúdští představitelé uvedli, že Chášukdží konzulát opustil. Když ale turecká vláda zveřejnila hrůzné podrobnosti vraždy, přiznali nakonec, že zemřel, ale tvrdili, že jeho smrt byla neúmyslným následkem rvačky. Když turečtí představitelé předložili důkazy ředitelce CIA Gině Haspelové, saúdskoarabský státní zástupce řekl, že existují náznaky, že Chášukdžího smrt byla předem připravená. Podle hlavního istanbulského žalobce Irfana Fidana byl Chášukdží uškrcen téměř okamžitě poté, co vstoupil na konzulát, a jeho tělo bylo rozsekáno na kusy.
V reakci na Chášukdžího smrt Německo zastavilo prodej svých zbraní Saúdům a vyzvalo své spojence, aby učinili totéž. Představitelé vlád několika zemí, včetně Spojených států, odřekli účast na velkém investičním setkání, které se konalo v Rijádu. Totéž učinila řada vysokých manažerů firem, včetně výkonných šéfů JP Morgan a BlackRock.
Rázná reakce na brutální vraždu Chášukdžího je však v ostrém kontrastu s relativní lhostejností, již Západ projevuje k výrazně vyššímu počtu obětí Saúdy vedené vojenské intervence v Jemenu. Saúdské nálety už zabily tisíce civilistů, včetně dětí, které zahynuly při bombardování školních autobusů. Výrazně víc než těchto obětí je dnes už ovšem zemřelých v důsledku rozsáhlého hladomoru, jenž Jemen zachvacuje.
Také tento hladomor je důsledkem saúdských činů: blokád, dovozních omezení a dalších opatření, včetně zadržování platů zhruba milionu státních zaměstnanců. Analýza uskutečněná Marthou Mundyovou z London School of Economics předložila důkazy, že koaliční nálety se záměrně zaměřují na produkci a distribuci potravin v oblastech ovládaných jejími protivníky. O umírání dětí v Jemenu dojemně psal samotný Chášukdží, který řekl, že Saúdská Arábie nemůže moralizovat a zároveň vést tuto válku.
Mark Lowcock, náměstek generálního tajemníka OSN pro humanitární záležitosti a koordinátor nouzové pomoci, minulý měsíc Radě bezpečnosti OSN řekl, že v současnosti závisí na nouzové potravinové pomoci osm milionů Jemenců a že by tento počet mohl dosáhnout 14 milionů čili poloviny tamní populace. Hladomor, uvedl Lowcock, by byl "mnohem větší než cokoli, co během své kariéry zažil kterýkoli profesionál na tomto poli". Navzdory potravinové pomoci fotografie z Jemenu zachycují děti, které jsou jen kost a kůže. Některé z nich umírají hlady.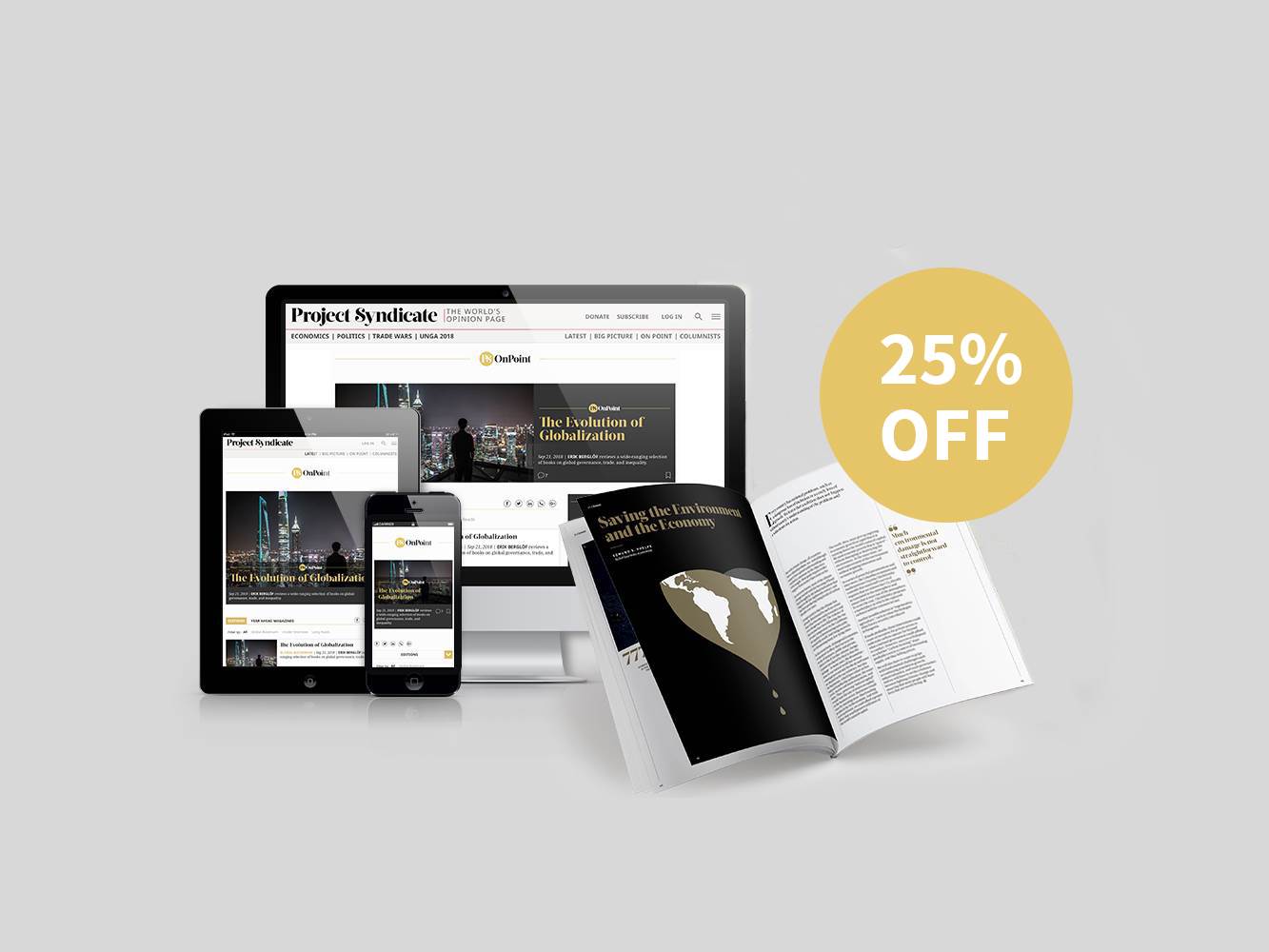 Subscribe now
For a limited time only, get unlimited access to On Point, The Big Picture, and the PS Archive, plus our annual magazine and a tote bag, for just $75.
Mekkia Mahdíová, která pracuje na jemenské klinice přeplněné vyzáblými dětmi, vyjádřila reportérovi New York Times svůj údiv nad tím, že Chášukdžího případu se dostává tolik pozornosti, zatímco strádají miliony jemenských dětí. "Všichni na ně kašlou," prohlásila.
Pozornost věnovanou Chášukdžího smrti bezpochyby do jisté míry vysvětluje skutečnost, že byl novinářem píšícím pro Washington Post. Jeho příběh je také příkladem takzvaného efektu rozeznatelné oběti: osud jednoho rozpoznatelného jednotlivce dokáže spíš vyburcovat naše emoce a přimět nás k činům než osudy mnohem většího počtu osob. Paul Slovic, přední badatel zaměřený na tento jev, jej nazývá "psychickým znecitlivěním". Cituje údajný výrok Matky Terezy: "Když sleduji dav, nikdy nic neudělám. Když sleduji jedince, začnu konat."
Psychické znecitlivění je sice snad emocionální reakce, která je součástí lidské přirozenosti, ale jen málokdo by popřel, že milion mrtvých je mnohem větší tragédie než jedna smrt. Ať už nás naše emoce nabádají k čemukoli, na úrovni veřejné politiky a rozhodování v korporacích bychom měli chápat, že záleží na počtech, a jednat podle toho.
Snad nám Chášukdžího vražda otevře oči, abychom viděli další vražedné aktivity saúdského režimu. Už desetiletí Saúdové používají peníze, které jim platíme za ropu, aby svým obyvatelům vštěpovali fundamentalistickou odrůdu islámu. Nespokojeni s šířením této ideologie v jejich vlasti, Saúdové utratili miliardy dolarů za propagandu koncipovanou tak, aby příslušníky tolerantních a umírněných islámských komunit v jiných zemích proměňovala ve fundamentalisty. Má se za to, že Saúdové zajišťovali většinu finančních prostředků al-Káidy, a zahraniční bojovníci tohoto uskupení v Iráku pocházeli ze saúdského království ve větší míře než z kterékoli jiné země.
Zastavit prodej zbraní do Saúdské Arábie je jen první krok. Abychom oslabili moc království, musíme přestat kupovat tamní ropu. K dosažení tohoto cíle potřebujeme transparentnost v ropném průmyslu. Měli bychom požadovat, aby každá významná ropná společnost veřejnosti odkryla, jaká část jejích maloobchodních produktů pochází ze Saúdské Arábie. Pak uvidíme, jaké produkty se zákazníci vyzbrojení těmito informacemi rozhodnou kupovat.
Pokud k tomu dojde, Džamál Chášukdží možná nezemřel nadarmo.
Z angličtiny přeložil David Daduč