Il grande fallimento del piccolo governo
LONDRA – Decenni di privatizzazioni, outsourcing e tagli al bilancio in nome dell'"efficienza" hanno notevolmente pregiudicato la risposta di molti governi all'emergenza COVID-19. Allo stesso tempo, però, interventi ben riusciti di altri governi hanno dimostrato che investire nelle capacità chiave del settore pubblico fa una grande differenza in tempi di crisi. I paesi che hanno gestito bene il problema sono quelli in cui lo stato intrattiene un rapporto proficuo con chi crea valore nella società, investendo in funzioni e risorse cruciali e progettando accordi con il settore privato nell'interesse della collettività.   
Dagli Stati Uniti e dal Regno Unito fino all'Europa, al Giappone e al Sudafrica, i governi stanno investendo miliardi – e, in alcuni casi, migliaia di miliardi – di dollari per consolidare le economie nazionali. Eppure, se c'è una cosa che abbiamo imparato dalla crisi finanziaria del 2008, è che la qualità conta almeno quanto la quantità. Se il denaro piove su strutture vuote, deboli o mal gestite, è destinato ad avere un impatto limitato e rischia di finire risucchiato nel settore finanziario. Ci sono troppe vite in gioco per ripetere gli errori del passato.
Purtroppo, nell'ultimo mezzo secolo, il messaggio politico dominante in molti paesi è stato che i governi non possono – e quindi non dovrebbero – effettivamente governare. Politici, imprenditori ed esperti si basano da tempo su una dottrina gestionale incentrata ossessivamente su misure di efficienza statica per giustificare tagli alla spesa, privatizzazioni e outsourcing.   
Di conseguenza, i governi hanno ora meno opzioni per rispondere alla crisi, e questo forse spiega perché alcuni di essi si stanno aggrappando disperatamente alla speranza poco realistica di trovare una panacea in tecnologie quali l'intelligenza artificiale o le app per il tracciamento dei contatti. La riduzione degli investimenti nella capacità pubblica è stata accompagnata da una perdita di memoria istituzionale (come ha scoperto il governo britannico) e da una maggiore dipendenza dalle società di consulenza private, che hanno guadagnato miliardi. Non stupisce, pertanto, che negli ultimi anni il morale tra i dipendenti del settore pubblico sia precipitato.
Consideriamo due responsabilità fondamentali dei governi nell'ambito dell'emergenza COVID-19: la salute pubblica e il mondo digitale. Soltanto nel 2018, il governo britannico ha esternalizzato contratti sanitari per un valore di 9,2 miliardi di sterline (11,2 miliardi di dollari), mettendo l'84% dei posti letto nelle case di cura in mano a operatori del settore privato (comprese le società di private equity). A peggiorare le cose, dal 2015, il servizio sanitario nazionale britannico (NHS) ha subito tagli di bilancio pari a un miliardo di sterline.
Il problema non è l'outsourcing in sé, bensì l'esternalizzazione di funzioni pubbliche cruciali, specialmente quando le relative "partnership" tra pubblico e privato non vengono progettate per servire gli interessi della collettività. Paradossalmente, alcuni governi si sono fatti talmente prendere la mano da aver indebolito la loro stessa capacità di strutturare contratti di outsourcing. Dopo dodici anni di tentativi per spingere il settore privato a sviluppare ventilatori a basso costo, il governo statunitense si sta ora rendendo conto che l'outsourcing non è un metodo affidabile per garantire l'accesso ad apparecchiature mediche in situazioni di emergenza.          
Subscribe to Project Syndicate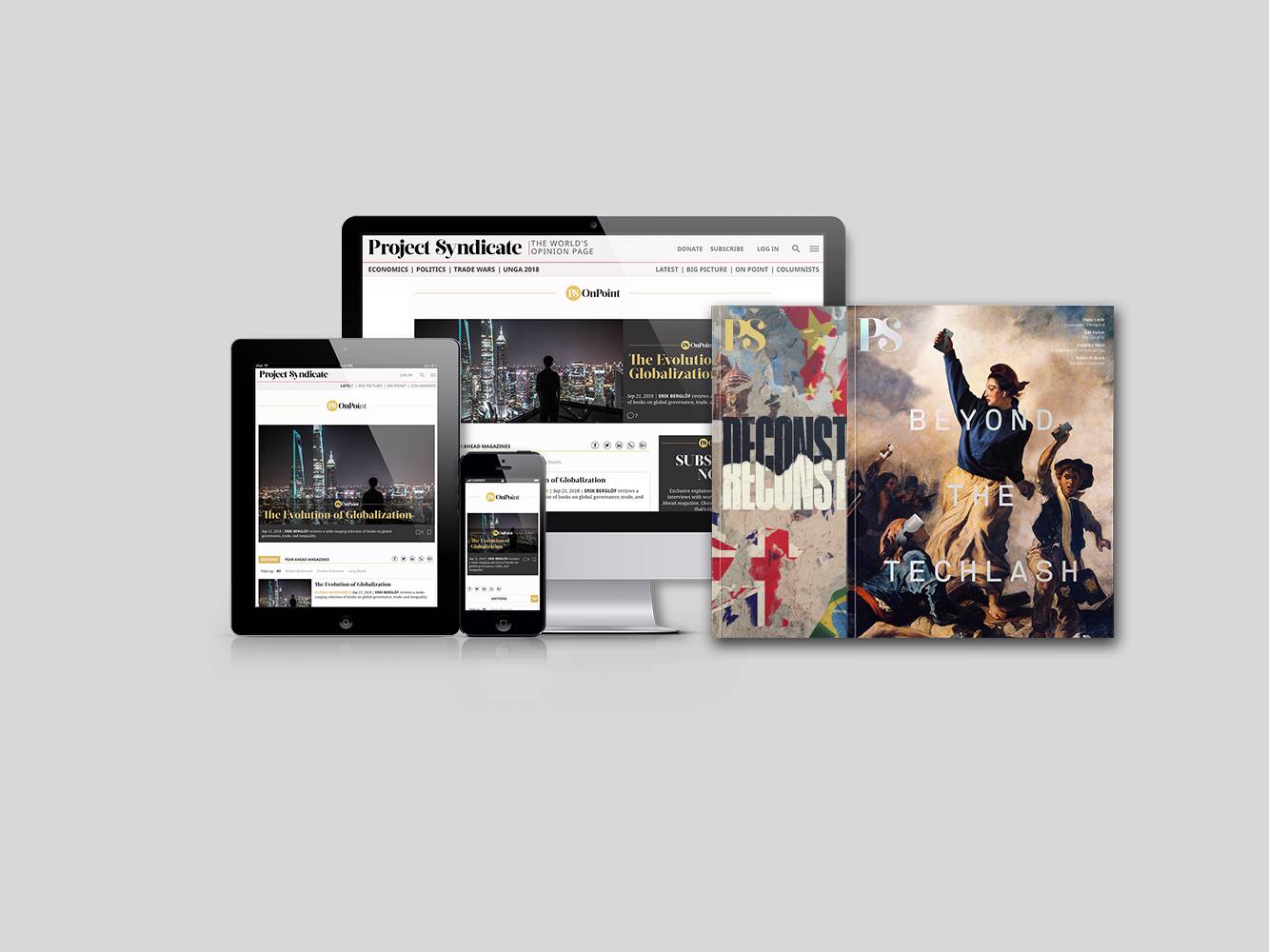 Subscribe to Project Syndicate
Enjoy unlimited access to the ideas and opinions of the world's leading thinkers, including weekly long reads, book reviews, and interviews; The Year Ahead annual print magazine; the complete PS archive; and more – all for less than $2 a week.
Nel frattempo, l'efficace risposta del Vietnam all'emergenza COVID-19 è emersa in netto contrasto con quelle di Stati Uniti e Regno Unito. Tra l'altro, il governo vietnamita è riuscito a raccogliere in tempi rapidi grandi quantità di kit per test a basso costo poiché era già in grado di mobilitare il mondo accademico, l'esercito, il settore privato e la società civile verso un obiettivo comune. Anziché ricorrere all'outsourcing senza porsi tante domande, il Vietnam ha utilizzato finanziamenti e approvvigionamenti pubblici destinati alla ricerca e allo sviluppo per accelerare l'innovazione. La collaborazione tra pubblico e privato che ne è scaturita ha permesso una rapida commercializzazione dei kit, che ora vengono esportati in Europa e altrove.
Dalla Nuova Zelanda arriva un'altra storia di successo, e non a caso. Dopo aver inizialmente fatto proprio il mantra dell'outsourcing negli anni ottanta del secolo scorso, il governo neozelandese ha cambiato rotta adottando uno "spirito di servizio" e un'"etica della cura" nei vari settori pubblici, diventando così il primo paese al mondo a istituire un bilancio del benessere. Grazie a questa visione dell'amministrazione pubblica, nella crisi attuale il governo  ha utilizzato un approccio che mette "la salute prima dell'economia". Anziché puntare sull'immunità di gregge, si è impegnato sin da subito a prevenire il diffondersi del contagio.
Lezioni simili si applicano alla tecnologia digitale e dei dati, ambiti in cui le prestazioni dei governi hanno rivelato profonde differenze. In Pakistan, è stato possibile per i cittadini richiedere denaro di emergenza (reso disponibile per una platea di ben 12 milioni di famiglie) direttamente dal loro cellulare, mentre gli italiani hanno dovuto stampare delle autocertificazioni per dimostrare di stare rispettando le regole del lockdown.        
Indubbiamente, i governi dell'Asia meridionale sono stati avvantaggiati dalla memoria istituzionale creatasi durante l'epidemia di SARS del 2002-03, che ha modificato l'atteggiamento dei cittadini verso la privacy. Molti di questi paesi, però, hanno anche investito in capacità essenziali di gestione dei dati, che si sono dimostrate particolarmente efficaci nel favorire un'azione decentralizzata. La Corea del Sud, ad esempio, ha puntato fortemente sul tracciamento tecnologico e ha pubblicato in tempo reale i dati relativi alle scorte di mascherine e all'ubicazione delle farmacie, consentendo a start-up e cittadini di creare servizi aggiuntivi per garantire una distribuzione più sicura ed efficace.   
Il contrasto tra gli Usa e il Regno Unito da una parte, e il Vietnam, la Corea del Sud e la Nuova Zelanda dall'altra, offre alcune lezioni importanti. Lungi dal rifugiarsi nel ruolo di correttori dei fallimenti del mercato e di outsourcer di servizi, i governi dovrebbero investire nelle loro facoltà critiche. La pandemia ha messo a nudo la necessità di più capacità produttiva statale,  approvvigionamento pubblico, collaborazioni simbiotiche tra pubblico e privato, infrastrutture digitali e protocolli chiari per la tutela della privacy e della sicurezza. 
Un tale approccio alla pubblica amministrazione, basato su una missione, non va confuso con un processo decisionale dall'alto verso il basso. Piuttosto, andrebbe visto come il modo migliore per favorire il dinamismo, alimentando proficue relazioni tra gli innovatori e attingendo al valore dell'intelligenza distribuita. I governi che da tempo hanno abdicato ai loro doveri nei confronti del settore privato devono ora rimettersi in pari, magari ripensando i regimi di tutela della proprietà intellettuale e il loro approccio alla ricerca e allo sviluppo nonché, più in generale, agli investimenti e agli approvvigionamenti pubblici.
Per fare un esempio concreto, perché un ventilatore a basso costo che è stato approvato dalle autorità di regolamentazione in Giappone non dovrebbe essere immediatamente accettato da altri paesi? Evidentemente, oltre a un nuovo ruolo per i governi nazionali, c'è bisogno di una camera di compensazione internazionale per soluzioni dal basso guidate dai cittadini. 
In qualunque crisi – finanziaria, sanitaria o climatica – l'impossibilità di scegliere limita pesantemente il margine di manovra del settore pubblico. Dopo anni trascorsi a perseguire un modello di governance fuorviato, i responsabili politici in ogni parte del mondo stanno sicuramente lamentando la mancanza di competenze e risorse interne per mobilitare gli strumenti digitali necessari a salvare vite umane. Una governance efficace, a quanto pare, non si può tirare fuori dal cilindro magico. 
Traduzione di Federica Frasca