Měli bychom zakázat cigarety?
PRINCETON – Lékař amerického prezidenta Baracka Obamy v říjnu potvrdil, že prezident už nekouří. Na naléhání manželky Michelle Obamové se prezident poprvé rozhodl přestat kouřit v roce 2006 a pomáhal si přitom nikotinovými náhražkami. A pokud trvalo Obamovi – muži s natolik silnou vůlí, že se dokázal ucházet o funkci amerického prezidenta a získat ji – pět let, než se tohoto zlozvyku zbavil, není žádné překvapení, že se stamilionům kuřáků nedaří přestat.
Ačkoliv se podíl kuřáků v USA prudce snížil přibližně ze 40% populace v roce 1970 na pouhých 20% dnes, kolem roku 2004 přestal tento podíl klesat. Ve Spojených státech stále kouří 46 milionů dospělých lidí a kouření ročně zabije asi 443 000 Američanů. Počet cigaret prodaných po celém světě – ročně je to šest bilionů kusů, jejichž celková délka by pokryla vzdálenost ze Země ke Slunci a zpět – je na historickém maximu. Na následky kouření zemře každý rok šest milionů lidí – to je více než na AIDS, malárii a dopravní nehody dohromady. Více než desetina z 1,3 miliardy Číňanů jednou zemře na následky kouření.
Americký Úřad pro kontrolu potravin a léčiv (FDA) počátkem listopadu oznámil, že během pěti let utratí 600 milionů dolarů za veřejnou osvětu o rizicích spojených s kouřením tabáku. Robert Proctor, historik vědy ze Stanfordovy univerzity a autor chystaného trháku s názvem Zlatý holocaust: Původ cigaretové katastrofy a argumenty pro zrušení, ovšem tvrdí, že použití osvěty jako jediné zbraně proti vysoce návykové a často smrtelné droze je neomluvitelně nedostatečné.
"Politika omezování tabáku," tvrdí Proctor, "se příliš často zaměřuje na veřejnou osvětu, přestože by se měla zaměřovat spíše na úpravu či eliminaci produktu samotného." Poukazuje přitom na skutečnost, že v případě hraček natřených barvami na bázi olova také rodiče pomocí osvěty nenabádáme, aby dětem bránili strkat si takové hračky do úst; místo toho zakážeme používání barev na bázi olova. Nebo když se zjistilo, že thalidomid způsobuje vážná poškození plodu, také jsme ženy pouze nenabádali, aby tento lék neužívaly v těhotenství.
Proctor vyzývá FDA, aby využila své nově získané pravomoci regulovat složení cigaretového kouře ke dvěma věcem: jelikož se cigarety vyrábějí tak, aby vytvářely a udržovaly závislost, měla by FDA za prvé omezit množství obsaženého nikotinu na úroveň, při níž by cigarety přestaly být návykové. Kuřákům, kteří chtějí s kouřením přestat, by se pak přestávalo snáze.
A za druhé by měla mít FDA na paměti historii. První kuřáci nevdechovali tabákový kouř; to začalo být možné až v devatenáctém století, kdy nová metoda konzervace tabáku učinila kouř méně zásaditým. Tento tragický objev je už dnes zodpovědný za zhruba 150 milionů úmrtí, přičemž mnohonásobně větší počet lidí ještě zemře, neučiníme-li drastické kroky. FDA by proto měla vyžadovat, aby byl cigaretový kouř zásaditější, takže by se hůře vdechoval a měl by složitější cestu do plic.
Subscribe now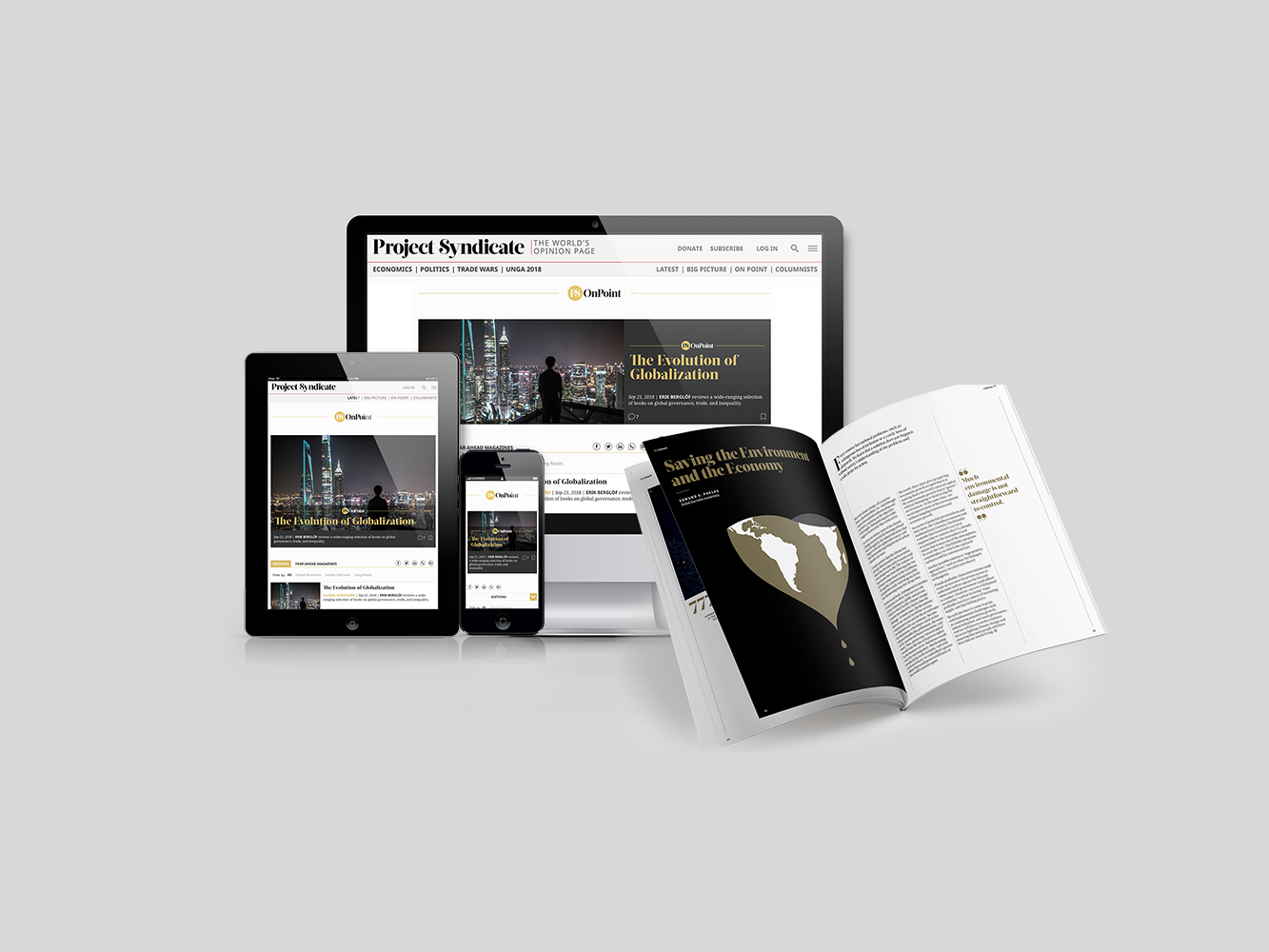 Subscribe now
Get unlimited access to OnPoint, the Big Picture, and the entire PS archive of more than 14,000 commentaries, plus our annual magazine, for less than $2 a week.
Velká část Proctorovy knihy, která vyjde v lednu, je založena na obrovském archivu dokumentů tabákového průmyslu, zveřejněných v rámci soudních sporů. Více než 70 milionů stran oborových dokumentů je dnes k dispozici na internetu.
Z dokumentů vyplývá, že již ve 40. letech měl tabákový průmysl důkazy, které naznačovaly, že kouření způsobuje rakovinu. V roce 1953 však šéfové hlavních amerických tabákových koncernů dospěli na schůzce ke společnému rozhodnutí popírat, že cigarety škodí zdraví. Jakmile navíc vyšly na veřejnost vědecké důkazy, že kouření způsobuje rakovinu, pokusil se tabákový průmysl vytvořit dojem, že vědecké poznatky jsou neprůkazné – podobně jako dnes záměrně překrucují vědecká zjištění ti, kdo popírají, že klimatické změny způsobuje lidská činnost.
Jak říká Proctor, nejsmrtelnějšími artefakty v dějinách civilizace nejsou zbraně ani bomby, nýbrž cigarety. Chceme-li zachránit životy a zlepšit zdraví lidstva, žádná jiná okamžitě dostupná metoda by nebyla tak účinná jako mezinárodní zákaz prodeje cigaret. (Eliminace extrémní chudoby po celém světě je v podstatě jedinou strategií, která by mohla zachránit více životů, ale dosahovalo by se jí neskonale obtížněji.)
Pro ty, kdo uznávají právo státu zakázat rekreační drogy, jako jsou marihuana nebo extáze, by měl být zákaz cigaret snadno akceptovatelný. Tabák totiž zabíjí mnohem více lidí než tyto drogy.
Někteří lidé tvrdí, že pokud droga poškozuje pouze ty, kdo se ji dobrovolně rozhodnou užívat, měl by stát ponechat jednotlivcům rozhodovací právo a omezit svou roli na zajištění, aby byli uživatelé informováni o rizicích, která jim hrozí. Tabák však takovou drogou není vzhledem k rizikům, která představuje pasivní kouření, a to zejména v případech, kdy dospělí kouří v domácnosti s malými dětmi.
I když ponecháme stranou škody způsobené nekuřákům kuřáky, je argument o svobodném rozhodnutí jednotlivce u tak silně návykové drogy, jako je tabák, nepřesvědčivý a ještě pochybněji vyznívá, vezmeme-li v úvahu, že většina kuřáků si tento zlozvyk osvojí v dospívání a později chce přestat. Snížení množství nikotinu v cigaretovém kouři na úroveň, která není návyková, by mohlo tuto námitku rozptýlit.
Další argument pro zachování současného stavu zní tak, že zákaz tabáku by mohl skončit stejným fiaskem, jakým skončila prohibice v USA. Tedy že zákaz prodeje tabáku by stejně jako úsilí o zákaz alkoholu přesměroval miliardy dolarů do organizovaného zločinu a podnítil korupci v policejních složkách, přičemž kouření by omezil jen v malé míře.
Takové srovnání však může být falešné. I mnoho kuřáků by totiž zákaz cigaret přivítalo, protože stejně jako Obama chtějí s kouřením přestat.
Peter Singer je profesorem bioetiky na Princetonské univerzitě a vyznamenaným profesorem Melbourneské univerzity. Napsal mimo jiné knihy Animal Liberation (Osvobození zvířat), Practical Ethics (Praktická etika) a The Life You Can Save (Život, který můžete zachránit).