¿El fin de la primacía de los accionistas?
MILÁN – Este mes, Business Roundtable, un grupo que engloba a los CEO de las corporaciones más grandes y más poderosas de Estados Unidos, formalmente abandonó la visión de que maximizar el valor para los accionistas debería ser un objetivo primordial de una compañía. La implicancia es que los accionistas ya no siempre tendrán precedencia sobre otros actores como los clientes, los empleados, los proveedores y las comunidades en las que operan las empresas. En su comunicado donde justifica la medida, la organización menciona la necesidad de pagar salarios justos, ofrecer más beneficios e invertir en capacitación para ayudar a los empleados a transitar una economía que cambia a pasos acelerados.
La gobernanza corporativa ha venido avanzando en esta dirección desde hace un tiempo, debido a una creciente conciencia de que el compromiso del sector privado será necesario para afrontar los retos más difíciles de la sociedad. Los clientes, los empleados y los inversores han reforzado esta tendencia al hacer oír cada vez más sus preocupaciones por las cuestiones sociales. Este consenso emergente es crucial para reconciliar el modelo de múltiples participantes con los intereses financieros de más largo plazo de los inversores corporativos.
Una evolución similar se ha producido en el sector de gestión de activos. El porcentaje de inversores que abrazan criterios "ambientales, sociales y de gobernanza" (ASG) ha venido creciendo en los últimos años. Muchas firmas de gestión de activos importantes han ayudado a allanar el camino.
Esta tendencia plantea el interrogante de si los participantes con un interés puramente financiero todavía son los que se imponen. Mucho dependerá de cuántos sean, los activos que controlen y sus horizontes temporales. Pero, claramente, el respaldo de los inversores de largo plazo como los fondos de pensión y otros pools de activos de gestión importantes han ayudado a inclinar la balanza hacia los ASG.
En cualquier caso, el punto del modelo de múltiples partes interesadas no es que los inversores y las juntas corporativas se vuelvan pasivos o descomprometidos. No estamos regresando a la era del "capitalismo gerencial", el modelo de gobernanza corporativa que antecedió a la llegada del inversor activista y del principio de la primacía de los accionistas. Pero no deberíamos interpretar el anuncio de Business Roundtable como otro pequeño paso positivo en una tendencia más prolongada. Es mucho más que eso.
Para empezar, el comunicado del grupo este mes es una clara señal de la intención de los CEO de Estados Unidos de cambiar no sólo la gobernanza corporativa, sino también el papel de las empresas comerciales en la sociedad. Establece nuevas fronteras en la búsqueda de retornos sobre el capital –fronteras que están pensadas para proteger a las partes interesadas (empleados, clientes mal informados, proveedores, futuras generaciones) que muchas veces no tienen el poder de mercado como para protegerse a sí mismos-. Lo más importante es que la medida surge en un momento en que la desigualdad de la riqueza está en aumento, y en el que la titularidad de activos financieros se está concentrando cada vez más.
Subscribe now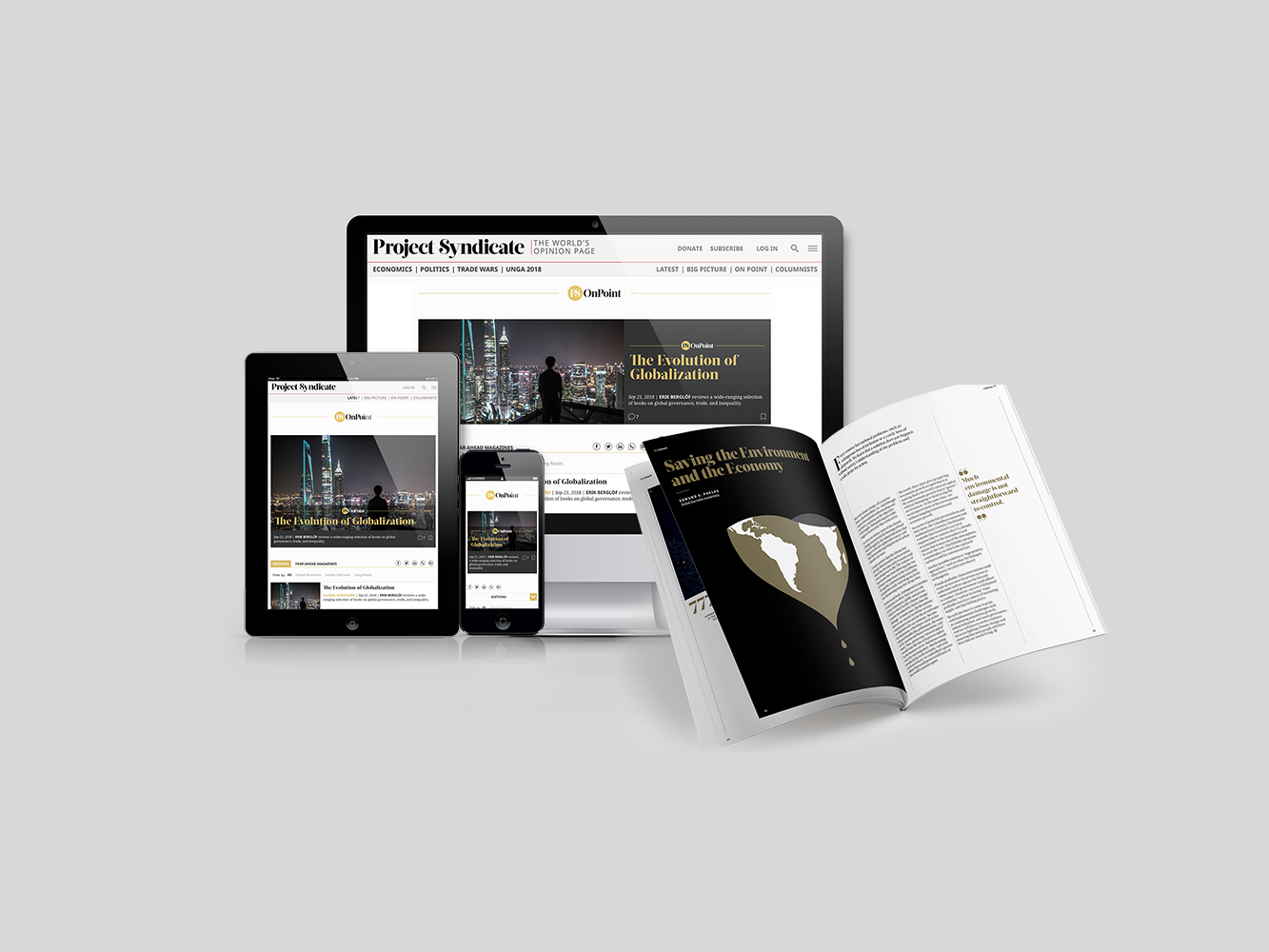 Subscribe now
Subscribe today and get unlimited access to OnPoint, the Big Picture, the PS archive of more than 14,000 commentaries, and our annual magazine, for less than $2 a week.
Pero una característica aún más emocionante del giro hacia una gobernanza corporativa con conciencia social es que abre la puerta a nuevos modelos comerciales más creativos. Algunas de las compañías más imponentes del mundo (en términos de retornos a los inversores) ya han generado modelos comerciales vinculados a la solución de los desafíos económicos y sociales. Consideremos el gigante del comercio electrónico chino Alibaba. Fundado con el objetivo de expandir el acceso al mercado para las pequeñas y medianas empresas, Alibaba y su brazo financiero, Ant Financial, siguen comprometidas con esa misión. Un creciente cuerpo de evidencia en China y otros países sugiere que los vibrantes ecosistemas de comercio electrónico y tecnología financiera como los creados por Alibaba pueden hacer aportes sustanciales al crecimiento inclusivo.
Este mes, antes del anuncio de Business Roundtable, el conglomerado indio Reliance Industries Limited llevó a cabo su reunión anual en Mumbai, donde su presidente, Mukesh Ambani, ofreció un discurso sorprendente. Después de señalar que la creación de valor para la compañía hoy depende de alianzas con empresas indias, así como con multinacionales como Microsoft (por sus ofertas de computación en la nube), Ambani identificó a las partes interesadas de Reliance como "la economía india, el pueblo indio, nuestros clientes, empleados y accionistas". No podría haber un ejemplo más claro del modelo de participantes múltiples.
Un componente clave de la estrategia de Reliance es su filial Jio, que comenzó vendiendo teléfonos inteligentes asequibles en 2016 con el objetivo de conectar a todo el mundo en la India. Según Ambani, Jio tiene más de 340 millones de suscriptores y suma diez millones cada mes. En otras palabras, una empresa fundada con una misión social hace menos de tres años ya es el operador de teléfonos inteligentes más grande de la India, y el segundo operador de país único más grande del mundo.
Es más, con el uso del programa de identificación biométrica de la India (Aadhaar), Jio parece estar haciendo un aporte importante a la conectividad digital para varios sectores en la India, incluida la gente más pobre que anteriormente no tenía cuentas bancarias o acceso al crédito. Y en tanto siga creciendo, desarrollará una serie de otros servicios valiosos para las pequeñas empresas y millones de emprendedores, reforzando el impacto positivo que ya tiene en el crecimiento inclusivo.
Las tecnologías digitales tienden a venir de la mano de altos costos fijos, pero costos variables casi insignificantes. Una vez establecida, una empresa como Alibaba o Jio puede ofrecer una plataforma para otros innumerables modelos comerciales construidos en torno a objetivos sociales. Este efecto es especialmente poderoso en mercados potencialmente grandes como China, India, Indonesia, Brasil y Estados Unidos.
La reciente declaración de Business Roundtable representa un avance importante para el modelo de múltiples participantes. El ejemplo fijado por los líderes de la industria importa. Y no es casual que algunas de las compañías globales más exitosas de hoy fueran concebidas y construidas explícitamente sobre la base de valores de múltiples participantes.
Pero se impone una palaba de advertencia. Si bien la transición a un modelo de múltiples participantes es necesaria para avanzar hacia otros objetivos sociales, no basta. Las corporaciones por sí solas no pueden resolver nuestros problemas globales más apremiantes. Necesitarán el respaldo de los gobiernos, que tienen la responsabilidad de crear el espacio y ofrecer las herramientas para que las empresas de múltiples participantes maximicen su impacto social positivo.