Ten, který nespasil svět
PRINCETON – "Salvator Mundi", vyobrazení Ježíše jako Spasitele světa od Leonarda da Vinciho, byl minulý měsíc vydražen za 400 milionů dolarů, víc než dvojnásobek předchozího rekordu u uměleckého díla prodaného v aukci. Kupec také musel zaplatit dalších 50,3 milionu dolarů v provizích a poplatcích.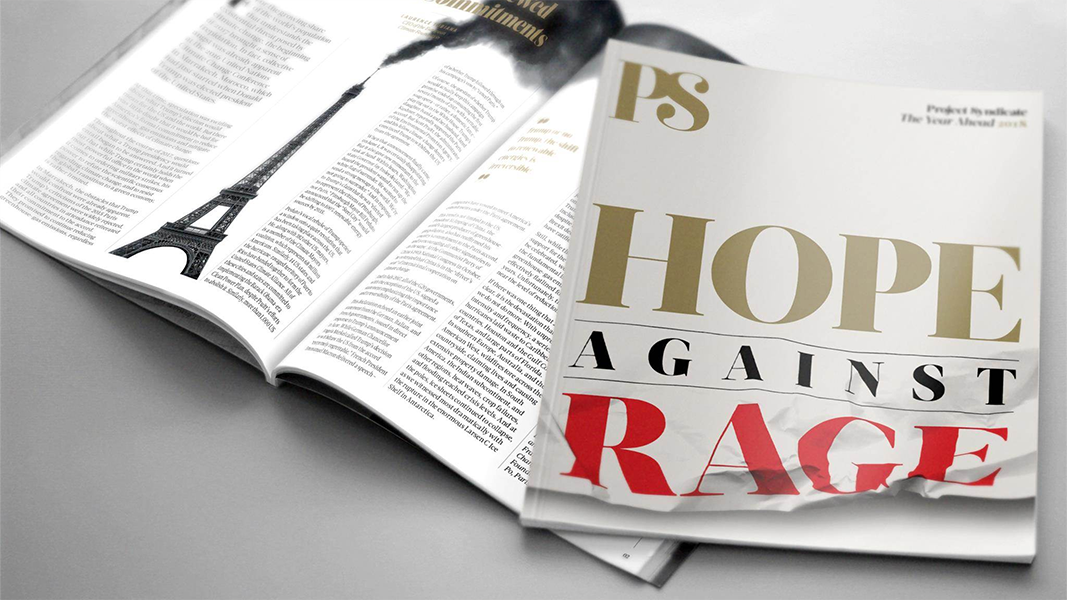 The Year Ahead 2018
The world's leading thinkers and policymakers examine what's come apart in the past year, and anticipate what will define the year ahead.
Obraz je silně retušovaný, a někteří odborníci dokonce zpochybňují, zda skutečně pochází od Leonarda. Jason Farago, kritik umění pro New York Times, jej popsal jako "mistrný, leč nijak zvlášť význačný náboženský obraz z Lombardie kolem zrodu 16. století, jemuž daly restaurační zásahy pořádně zabrat".
Kupec – mnozí jsou přesvědčeni, že šlo o saúdského korunního prince Muhammada bin Salmána, jednajícího přes vzdáleného bratrance – zaplatil velmi vysokou cenu za obraz muže, jenž jiné bohaté osobě údajně řekl: "Jdi, prodej, co ti patří, rozdej chudým, a budeš mít poklad v nebi." Je tedy namístě se ptát: co by někdo s postradatelnými 450 miliony dolarů, mohl udělat pro chudé?
The Life You Can Save, nezisková organizace, již jsem založil před několika lety, má kalkulačku charitativního účinku, která vám umožní zjistit, čeho lze dosáhnout obdarováním charit s doloženou historií účinné pomoci nejchudším lidem na světě. Ta ukazuje, že za 450 milionů dolarů můžete vrátit zrak devíti milionům lidí s léčitelnou slepotou nebo zajistit 13 milionům rodin nástroje a dovednosti vypěstovat o 50 % víc potravin.
Kdybyste chtěli Ježíšův příkaz vyslyšet doslovněji, mohli byste jednoduše peníze rozdat nejchudším rodinám na světě, ať je použijí, jak chtějí. Nezisková organizace Give Directly vyhledá nejpotřebnější rodiny a peníze na ně převede, přičemž na své administrativní náklady si odečte jen 10 %.
Jestli si myslíte, že lidé, kteří obdrží takovou neočekávanou pomoc, ji utratí za alkohol, hazard nebo prostituci, vězte, že nezávislé hodnocení ukázalo že ne. Peněžní převody Give Directly posilují potravinovou bezpečnost, duševní zdraví a jmění obdarovaných. Za 450 milionů dolarů také můžete koupit 180 milionů moskytiér, což by postačovalo k ochraně 271 milionů lidí před malárií. (U všech těchto intervencí jsou čísla nejspíš poněkud nižší, neboť kalkulačka charitativního účinku není vytvořena pro tak velké sumy, a tudíž nebere v úvahu, že jakmile budou uspokojeny potřeby těch, k nimž je nejsnazší se dostat, náklady vzrostou.)
Když se člověk rozhodne koupit si raději "Salvator Mundi" než vrátit zrak devíti milionům lidí, co to říká o jeho hodnotách? Jedna věc je zřejmá: příliš mu nesejde na ostatních. Ať má on sám, jeho rodina a přátelé z pohledu na obraz sebevětší potěšení, stěží jej lze srovnávat s přínosem návratu zraku jedinému člověku, natož mnoha milionům lidí.
Většina z nás přikládá, ať právem či neprávem, mnohem větší váhu svým vlastním zájmům a zájmům svých dětí a dalších blízkých příbuzných a přátel, oproti zájmům ostatních. Čím vzdálenější a odlišnější druzí jsou, tím vyšší míru odpočtu v praxi uplatňujeme.
Existuje ovšem hranice, na níž už je tato diskontní sazba tak vysoká a k zájmům ostatních se přistupuje s takovou lhostejností, že je třeba říct ne, to zachází příliš daleko. Lze polemizovat, zda jsou nejmovitější lidé na špatné straně této hranice. Považuji však za nesporné, že dbát víc o vlastnictví obrazu než o to, jestli několik milionů lidí vidí, tuto hranici dalece překračuje.
Legendární investor Warren Buffett se v roce 2006 zavázal věnovat většinu svého bohatství, kolem 30 miliard dolarů, Nadaci Billa a Melindy Gatesových na pomoc lidem v krajní chudobě. Tento dar – největší jednotlivý dar, který kdo kdy komu na cokoli dal – zdvojnásobil prostředky nadace. K desátému výročí Buffettova závazku jej Gatesovi nedávno informovali, co nadace během deseti let společně s dalšími organizacemi dokázala udělat pro zlepšení globálního zdraví.
Bill a Melinda Gatesovi zdůrazňují číslo 122 milionů. Právě tolik dětských životů bylo od roku 1990 zachráněno postupným snižováním míry dětské úmrtnosti. Jinými slovy, kdyby míra dětské úmrtnosti zůstala od roku 1990 do současnosti konstantní, zemřelo by o 122 milionů víc dětí, než kolik během uvedeného období skutečně zemřelo.
Zřejmě největším příspěvkem, jímž se Nadace Gatesových na tomto poklesu podílela, bylo vyčlenění 750 milionů dolarů na zřízení Globální aliance pro vakcíny a imunizaci (dnes známou jako Gavi, vakcinační aliance), iniciativy veřejného a soukromého sektoru, která spolupracuje s vládami a agenturami OSN na zlepšování míry proočkovanosti v chudých zemích a podpoře rozvoje nových vakcín. V současnosti základní vakcíny dostává 86 % dětí na světě – doposud nejvyšší podíl.
Gatesovi tvrdí, že každý dolar vynaložený na imunizaci dětí přináší 44 dolarů v hospodářském užitku, mimo jiné v penězích, o něž by rodiny jinak přišly, když dítě onemocní a rodič nemůže pracovat. Příspěvek Warrena Buffetta na očkování je možná nejlepší investice, jakou kdy udělal.
Co myslíte, že člověku přinese víc štěstí? Vlastnictví obrazu, i kdyby se jednalo o nejúchvatnější malbu na světě, anebo vědomí, že jste milionům dětí zajistili zdraví a současně spasili životy a ekonomicky prospěli rodinám? Zdravý rozum i psychologický výzkum říkají, že vlastnictví obrazu to není.
Z angličtiny přeložil David Daduč