Dinero a cambio de nada
MÚNICH – El régimen monetario centrado en la facilitación cuantitativa y tasas de interés nulas o incluso negativas ha creado un ambiente extremadamente permisivo para ciertos políticos. Quienes estén dispuestos a aprovechar las condiciones actuales para impulsar su propia popularidad pueden esperar vientos favorables, al menos por ahora.
En casi todas las economías avanzadas, las políticas monetarias y fiscales se encuentran en una interacción nueva y singular. Por ejemplo, el gobierno alemán acaba de emitir bonos a 30 años con un rendimiento negativo, lo que significa que puede endeudarse gratis y, en teoría, hacer lo que le plazca sin coste alguno. Y Alemania no está sola: el coro de voces que llaman a un mayor activismo fiscal al menor signo de desaceleración del crecimiento aumenta cada día más.
Obviamente, la actual situación podría tener serias consecuencias monetarias y distributivas, puesto que los gobiernos cada vez más van sacando recursos de sus rentas. Pero eso es solo el comienzo. La política misma siempre ha girado en torno a manejar equilibrios. Si se gasta dinero en un área, no se puede destinar a otra. Si se pagan salarios más altos a médicos y enfermeros, se pagará relativamente menos a profesores, policías o bomberos. Los gobiernos deben escoger entre recortar impuestos y construir nuevos trenes de alta velocidad, líneas aéreas o caminos y puentes.
Hoy las medidas monetarias no convencionales han abierto las puertas a una política no convencional. Los gobiernos populistas del este y el centro de Europa han demostrado su habilidad a la hora de jugar este nuevo juego. Pueden comprar a diferentes facciones políticas, elevar los beneficios para la infancia, aumentar las pensiones, reducir la edad de jubilación, construir infraestructura y rebajar los impuestos, todo al mismo tiempo. Si la oposición hace propuestas que impliquen nuevos gastos, el gobierno puede simplemente adoptar esas ideas y presentarlas como propias para asegurar su permanencia en el poder.
Este desdibujamiento de la economía monetaria y las políticas fiscales inevitablemente producirá disfunciones. En la década de los 90, cuando los europeos debatían si adoptar el euro, esta moneda única se promovió como un instrumento de disciplina y, al mismo tiempo, una manera de endulzar las amargas opciones de la política convencional. Unirse a la eurozona significaba sacrificar algún grado de soberanía sobre la política fiscal, pero traería menores tasas de interés, reduciendo así los costes de la deuda externa y liberando recursos para otros usos.
Bajo la nueva situación actual, sigue la tentación de gastar más, pero con una limitación nueva y peculiar: el endulzamiento solo cubre a los países que prometan mantenerse en el círculo. En el momento mismo en que surge la perspectiva de abandonarlo, el hechizo se rompe, razón por la cual incluso los políticos euroescépticos de Italia y Francia ya han dejado de considerar esa opción. Por supuesto que el euro no convierte mágicamente a los gobiernos de sus estados miembros en modelos de rectitud económica. Por el contrario, ahora se los premia en la práctica por actuar de manera irresponsable e impredecible, mientras las autoridades monetarias se ven obligadas a adoptar una posición más acomodaticia.
Subscribe now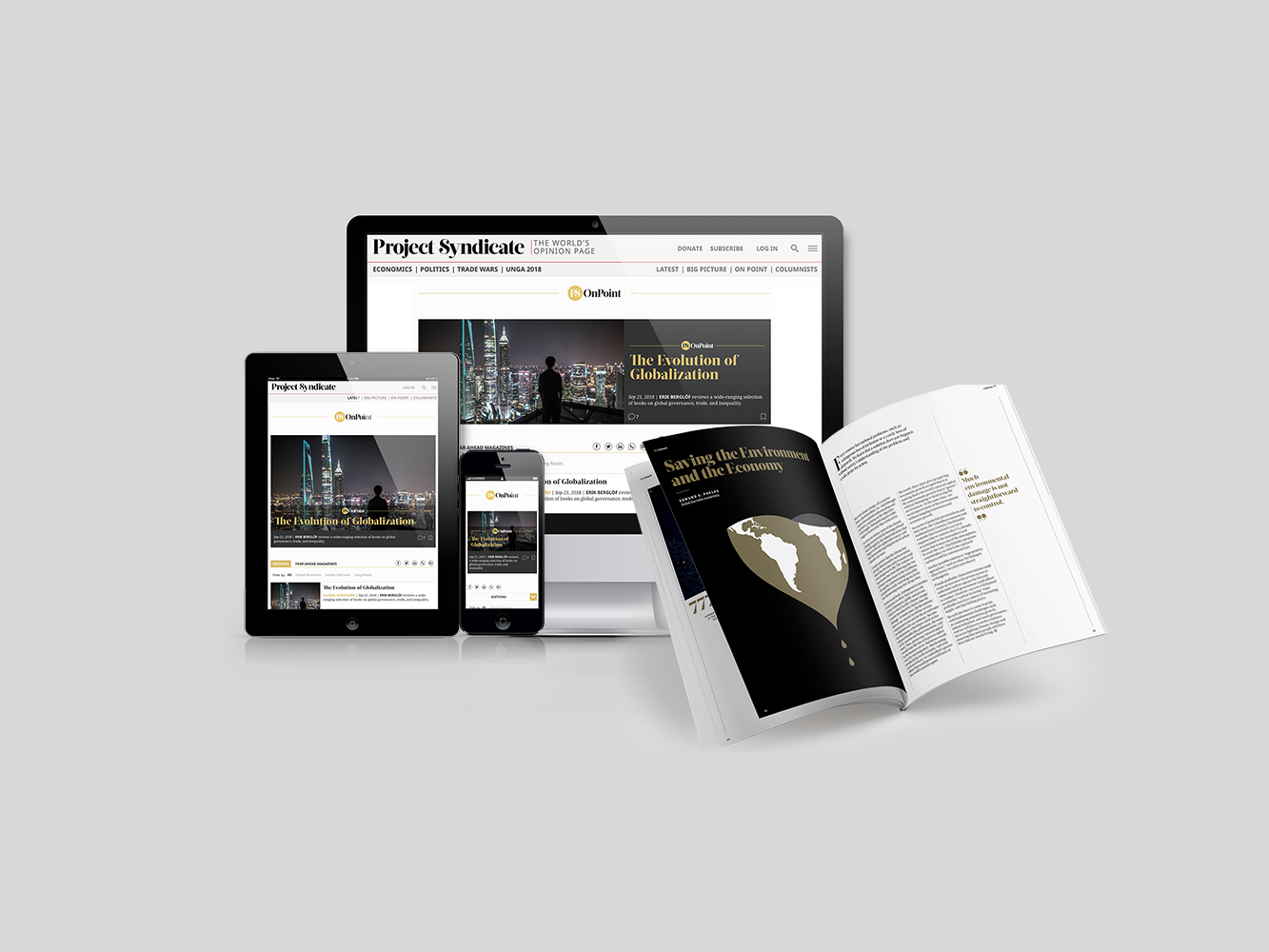 Subscribe now
Subscribe today and get unlimited access to OnPoint, the Big Picture, the PS archive of more than 14,000 commentaries, and our annual magazine, for less than $2 a week.
El ejemplo más evidente de esto ocurre en Estados Unidos, donde la guerra comercial y las amenazas por Twitter del Presidente Donald Trump alimentan la incertidumbre económica y refuerzan a quienes optan por medidas más contemporizadoras en el Comité de Operaciones de Mercado Abierto de la Reserva Federal. La Fed está recortando las tasas de interés para hacer frente a la desaceleración del crecimiento. No pasará mucho tiempo antes de que los populistas europeos –el Primer Ministro británico Boris Johnson, el Primer Ministro húngaro Viktor Orbán y Matteo Salvini (que sigue ambicionando convertirse en Primer Ministro) apuesten por la misma estrategia.
Para empeorar la disfunción, los populistas han recurrido a nuevos argumentos intelectuales, presentándose cada vez más como pensadores serios e innovadores. Su primera tarea es persuadir al electorado de que lo que hacen no es riesgoso. Pero eso tampoco ha sido tan difícil, dadas las voces que celebran la caída del viejo orden liberal a todo lo largo del espectro político. En las economías avanzadas existe la percepción generalizada de que desde la crisis financiera de 2008 las viejas reglas ya no corren.
La nueva narrativa que ha emergido es ideal para los populistas: sostiene que la crisis financiera desacreditó a la economía tradicional y que el "neoliberalismo" fue un peligroso espejismo. La idea neoliberal que más críticas sufrió tras la crisis es que la austeridad fiscal es una virtud que recompensa a quienes la siguen con menores tasas de interés, crédito más barato y mayor gasto del consumidor. Según los críticos, el gasto estatal no es solo gratuito, sino también un bien absoluto.
En este nuevo mundo económico, nadie parece poder decir con cierta autoridad qué nivel de deuda es peligroso. Pero eso no significa que no haya una línea que pueda generar una dramática reversión. Si los depositantes e inversionistas se pusieran nerviosos, la deuda volvería a encarecerse y a hacerse insostenible. Y entonces la magia del populismo dejaría de funcionar.
Quienes desean restaurar la política convencional y las viejas reglas se encuentran en una posición difícil de envidiar. Aunque no desean acabar con la prosperidad, parecen hacerlo si se los compara con los populistas. Nadie quiere votar por un agorero si en la lista electoral hay un optimista que siembra ilusión. Cuando los augurios se hagan realidad probablemente sea demasiado tarde.
Traducido del inglés por David Meléndez Tormen