Pay-as-you-go ontwikkeling voor Afrika
LOMÉ – De opkomst van digitale pay-as-you-go (PAYGo) diensten is reden tot blijdschap. Door zowel rurale en als urbane populaties met lage inkomens niet slechts toegang te bieden tot de goederen en diensten nodig om te overleven (voedsel, water, en onderdak), maar ook tot die om te groeien (onderwijs, gezondheidszorg, en inkomsten genererende middelen) kan het PAYGo-zakenmodel (waarin materieel of diensten op aanvraag per keer en/of gebruiksduur betaald worden als in tegenstelling tot bij een vast leasecontract, abonnement, of afbetaling, red.) hun kwaliteit van leven significant verbeteren. Met genoeg ondersteuning kunnen PAYGo-modellen de provisie van goederen en diensten zelfs revolutionair veranderen en daarmee inclusieve ontwikkeling stimuleren.
Digitale PAYGo-systemen maken gebruik van machine-machine communicatie en sensortechnologie om bedrijven in staat te stellen het gebruik van hun apparatuur te monitoren, deze te ver- of ontgrendelen, en om op afstand toegang tot relevante data te krijgen. Dit maakt het samen met flexibele prijsstellingsmechanismes voor bedrijven mogelijk om goederen en diensten aan consumenten met beperkte middelen en variabele inkomens aan te bieden, met directe verbeteringen in hun levensstandaard tot gevolg.
Door bijvoorbeeld de aanloopkosten van landbouwmachines, molens, en irrigatiesystemen te verminderen kunnen PAYGo-modellen boeren in staat stellen hun productiviteit te verhogen en daarmee hun inkomen. Tot dat doel heeft de Nigeriaanse startup Hello Tractor in samenwerking met de mondiaal actieve tractorproducent John Deere een programma opgezet dat hun materieel op afroep toegankelijk maakt voor kleine boeren in Nigeria, Kenia, en Mozambique.
Bovendien helpen PAYGo-modellen om de toegang tot nutsvoorzieningen uit te breiden. Profiterend van de dalende kosten van zonnebatterijen op een continent dat bepaald geen tekort aan zonneschijn kent bieden 'next-generation' nutsvoorzieningen zoals BBOXX, dat opereert in twaalf landen waaronder Togo en Rwanda, zonne-energiethuissystemen op PAYGo-basis aan gemeenschappen aan die niet over toegang tot elektriciteit of een betrouwbare stroomvoorziening becshikken.
BBOXX past zijn PAYGo-model ook toe om individuen, huishoudens, gemeenschappen, en kleine en middelgrote ondernemingen van inkomsten genererende middelen te voorzien, zoals schoon kookgerei, elektrische molens, en irrigatiesystemen op zonne-energie. De Togolese plaats Sikpé Afidégnon, waar het partnerschap van BBOXX en EDF Energy het hele dorp op PAYGo-zonnestroom heeft aangesloten, is wellicht het beste voorbeeld van hoe dit in de praktijk werkt.
Door heel Afrika faciliteren PAYGo-modellen dat publieke en consumptiegoederen – zoals straatverlichting, oplaadstations voor mobiele telefoons, studiecentra met internet, radio's, televisies, en ventilatoren – hun weg naar de gemeenschap vinden. En omdat de mobiele penetratiegraad in Afrika gegroeid is – in Togo tot 82,6% – en het gebruik van mobiel geld floreert is het toepassen van digitale PAYGo-zakenmodellen zelfs makkelijker dan ooit geworden. En dat is nog maar het puntje van de ijsberg van het potentieel van PAYGo.
Subscribe now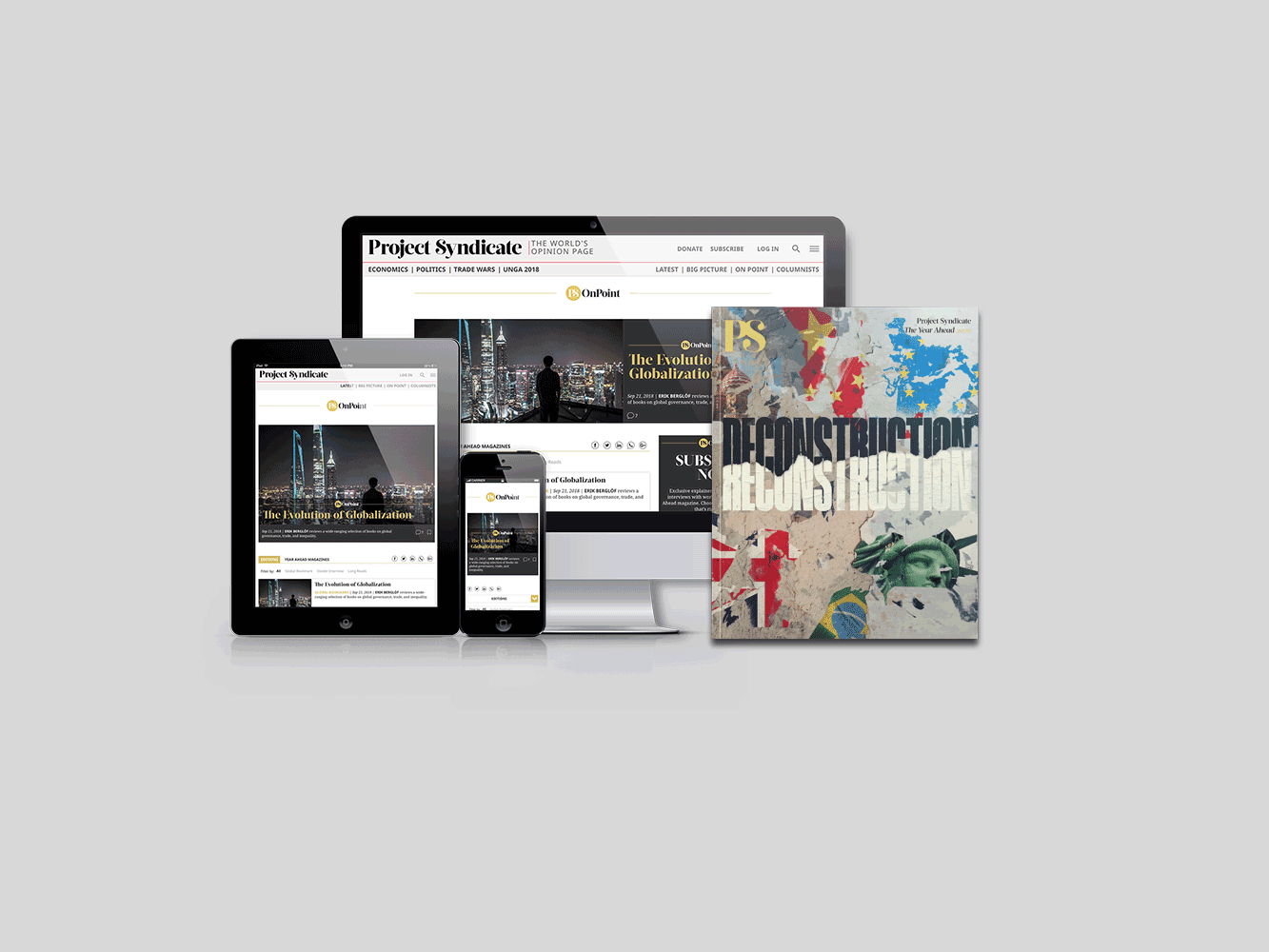 Subscribe now
Subscribe today and get unlimited access to OnPoint, the Big Picture, the PS archive of more than 14,000 commentaries, and our annual magazine, for less than $2 a week.
PAYGo-oplossingen kunnen bijvoorbeeld een grote rol spelen in het aandrijven van financiële inclusie, omdat de data gegenereerd door micro-transacties en gebruikstrends een kredietverleden creëert voor consumenten die daar anders mee zouden worstelen. Dit soort dossiers kunnen ze naast een grotere toegang tot financiële diensten als leningen of microkredieten te verschaffen in staat stellen een zorg- of levensverzekering te nemen.
Dit alles zou ons al een heel eind brengen richting een hoger algeheel welzijn, productiviteitsverhoging, en bevordering van inclusieve groei. Maar om deze kans ten volle te benutten moet niet alleen de private sector in PAYGo-oplossingen blijven investeren; ook de publieke sector moet betrokken raken. Een van de meest fundamentele verantwoordelijkheden van de overheid is immers te garanderen dat er in de basisbehoeften van mensen voorzien wordt en dat ze de kans krijgen om tot bloei te komen.
Om te beginnen zou de overheid subsidie moeten geven om de aanmeldingskosten voor consumenten met lage inkomens verder terug te brengen. Dit kan bewerkstelligd worden door publiek-private samenwerkingen zoals die gesmeed door BBOXX die de kosten van PAYGo thuissystemen voor zonne-energie reduceren. Togo heeft hierin het voortouw genomen met het programma Chèque Solaire CIZO dat gerichte subsidies aan consumenten aanbiedt en betaalbare toegang tot hoogkwalitatieve systemen voor thuisopwekking van zonnestroom. Dit initiatief wordt mogelijk gemaakt door de consumentendata gegeneerd door PAYGo-methoden. Verder moeten overheden stimuli voor bedrijven creëren om het gebruik van PAYGo breed uit te rollen naar landelijke en stedelijke gemeenschappen en om te investeren in PAYGo-waardeketens.
Togo zal PAYGo verder promoten door eerdaags een pilot starten met een verenigd opensource platform dat consumenten verbindt met aanbieders van PAYGo goederen en diensten. De verwachting is dat het platform ieder commercieel bedrijf dat goederen en diensten aan landelijke bevolkingen wil aanbieden mogelijkheid zal bieden hun materieel op afstand te beheren, naast een gecentraliseerde toegang tot data over consumentenuitgaven en een veilig systeem voor verwerking van mobiele betalingen. Consumenten op hun beurt trekken niet alleen voordeel uit eenvoudiger toegang tot PAYGo-goederen; hun gebruikstrends worden vertrouwelijk en veilig verzameld, waarmee hun voor een grotere financiële inclusie hard nodige krediethistories worden opgebouwd.
Inspanningen om de kwaliteit van leven te verhogen komen vaak neer op hoeveel ze kosten. Huishoudens op het platteland of met lage inkomens kunnen zich niet veroorloven in goederen en diensten die de productiviteit verhogen te investeren, en overheden hebben geen geld om ze aan te bieden. Innovatieve PAYGo-zakenmodellen omzeilen deze obstakels, met als resultaat dat digitale PAYGo zeer wel een paradigmawisseling in het nastreven van inclusieve economische ontwikkeling zou kunnen betekenen. Wij, als Afrikaanse beleidsmakers, moeten het daarom ondersteunen.
Vertaling Melle Trap