Wer folgt im Vorsitz der Fed?
CAMBRIDGE – Es wird erwartet, dass die Regierung von US-Präsident Donald Trump bis zum 2. November bekannt geben wird, wer, vorbehaltlich der Zustimmung des Senats, Janet Yellen im Februar 2018 an der Spitze des Federal Reserve Board nachfolgen soll. Das Weiße Haus hat zu verstehen gegeben, dass es fünf potenzielle Kandidaten in Betracht zieht. Nicht alle davon wären eine gute Wahl.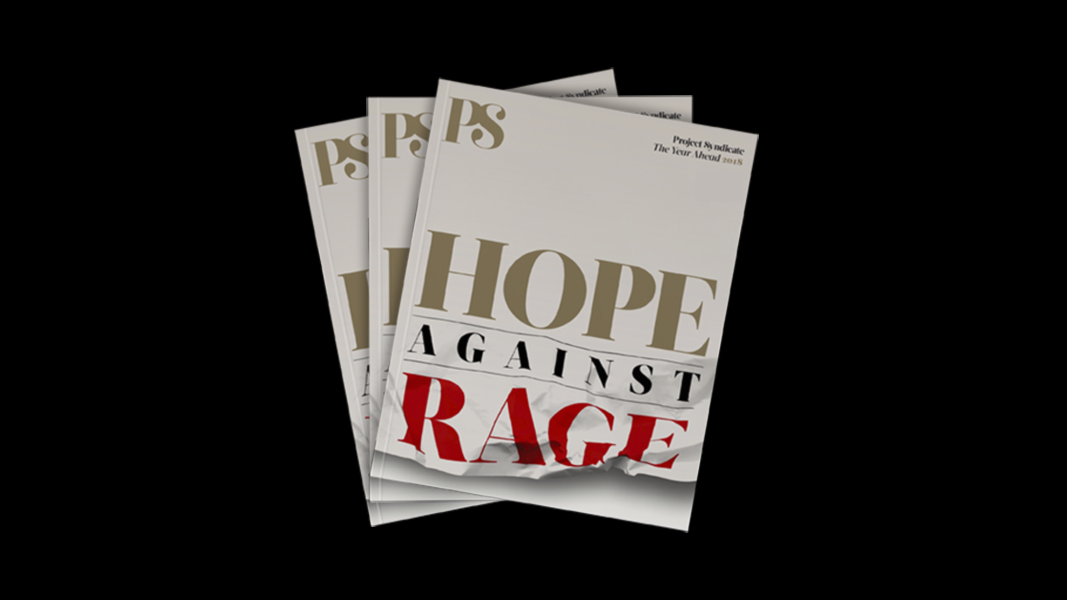 The Year Ahead 2018
The world's leading thinkers and policymakers examine what's come apart in the past year, and anticipate what will define the year ahead.
Die erste Kandidatin ist Yellen selbst. Obwohl Yellen Demokratin ist und ursprünglich von Präsident Barack Obama ernannt wurde, gibt es zahlreiche Präzedenzfälle für ihre neuerliche Ernennung durch Trump. Ihre drei Amtsvorgänger – Ben Bernanke, Alan Greenspan und Paul Volcker – wurden jeweils für ihre zweite Amtszeit von einem Präsidenten ernannt, der nicht der Partei des Präsidenten angehörte, der sie ursprünglich ernannt hatte. Dies spielt den Wert von Kontinuität und Berechenbarkeit im Notenbankwesen wider.
Yellen, die ich seit einer Zusammenarbeit im Jahre 1977 kenne, war in ihren fast vier Jahren als Vorsitzende der Fed sehr erfolgreich. Obwohl sie mit keiner Krise konfrontiert war, hat sie dazu beigetragen, die stetige Erholung der US-Wirtschaft von der Rezession der Jahre 2007-09 aufrechtzuerhalten. Yellen nutzte, wie vor ihr Ben Bernanke, die Instrumente der Notenbank mit einer Kombination aus klarer Kommunikation und politischer Flexibilität und passte dabei den Kurs an, wenn die Daten subtile Änderungen der Wirtschaftslage erkennen ließen.
Die Resultate sprechen für sich selbst. Bei der Ernennung Yellens zur stellvertretenden Vorsitzenden des Federal Reserve Board im Jahre 2010 lag die Arbeitslosenquote in den USA bei 9,9%. Als sie 2014 zur Vorsitzenden befördert wurde, war sie auf 6,7% gefallen. Heute steht sie bei lediglich 4,2% – und doch bleibt die Inflation niedrig. Einige kritisieren, dass die Inflation unter dem Zielwert von 2% bleibt, doch wurde die Kombination aus niedriger Arbeitslosigkeit und niedriger Inflation früher als gesamtwirtschaftliches Nirwana angesehen.
Der zweite potenzielle Kandidat für den Vorsitz ist Jerome Powell, der dem Federal Reserve Board seit fünf Jahren angehört. Powell könnte für die politischen Entscheidungsträger einen guten Kompromiss darstellen. Einerseits hat er Yellens Strategie unterstützt – von ihrer anfänglich taubenhaften Zinspolitik bis hin zu ihren jüngsten Schritten zur Zinsnormalisierung. Andererseits ist er langjähriger Republikaner mit einem Hintergrund im Finanzwesen.
Doch könnte Powell aufgrund seiner fehlenden akademischen Ausbildung als Ökonom Skepsis entgegenschlagen. Doktoren der Ökonomie wie jene, die im Stab und in der Leitung der Fed vorherrschen, bevorzugen tendenziell ihre eigene Art und bezweifeln die Qualifikationen anderer für geldpolitische Spitzenjobs. Ein Notenbanker ohne einen Doktor der Ökonomie könnte sich daher schwer tun, sich gegenüber einem großen Stab zu behaupten, der die Modelle und den Jargon der Wirtschaftswissenschaft aus dem Effeff beherrscht.
Angesichts dieser Tatsache betrachten viele den Doktortitel als Grundvoraussetzung für den Fed-Vorsitz. Doch im Falle Powells würde ich argumentieren, dass er das nicht sein sollte. Ich kenne Powell seit 1990 und kann bezeugen, dass er sich nie scheut, Fragen zu stellen. Infolgedessen hat er jene analytischen Fähigkeiten entwickelt, die ein Fed-Gouverneur braucht. Beinahe genauso wichtig ist, dass er im Umgang mit Mitarbeitern höherer akademischer Qualifikation keine Komplexe hat. Aus meiner Sicht würde Powell als eine der besten Ernennungen Trumps herausragen.
Der dritte potenzielle Kandidat, Kevin Warsh, ist ein ehemaliger Fed-Gouverneur, der ebenfalls über einen Hintergrund im Finanzsektor verfügt – in diesem Fall bei Morgan Stanley – statt in der universitären Ökonomie. Aber hier endet die Ähnlichkeit zwischen ihm und Powell auch schon.
Warsh hat wie viele Republikaner die Versuche der Fed, die die US-Konjunktur im Gefolge der globalen Finanzkrise zu stimulieren, harsch kritisiert und gewarnt, dass die durch die quantitative Lockerung hervorgebrachte beispiellose Expansion der Notenbankgeldmenge eine hohe Inflation auslösen würde. Warsh äußerte diese falkenhaften – und eindeutig falschen – Warnungen bereits 2010, als die Arbeitslosenquote bei 9,5% lag und eine galoppierende Inflation das Letzte war, über das sich die meisten Ökonomen Sorgen machten. Man kommt nicht umhin, sich zu fragen, ob Warsh eine Ahnung davon hat, wie die Wirtschaft funktioniert.
Dieselbe Frage kann man in Bezug auf den vierten Kandidaten, John Taylor, nicht glaubwürdig stellen. Wie Yellen ist Taylor ein hochangesehener Ökonom mit beeindruckender Karriere sowohl in der wissenschaftlichen Forschung als auch in der makroökonomischen Praxis. Tatsächlich ist er der am sechsthäufigsten zitierte Geldtheoretiker. Sein Renommee beruht insbesondere auf der Taylor-Regel, einer Leitlinie für die Festlegung der Zinssätze in Reaktion auf Inflations- und Wachstumsbeobachtungen.
Trotzdem ist Taylor, wie Warsh, seit langem der Ansicht, dass die geldpolitischen Rahmenbedingungen übertrieben großzügig sind. Diese Kritik war während des Booms bei den Privatimmobilien, der zur Finanzkrise von 2007-09 führte, vermutlich gerechtfertigt. Und Taylor war in einer idealen Position, sie zu übermitteln, denn er diente bis 2005 als Staatssekretär für internationale Angelegenheiten im Finanzministerium, was bedeutet, dass er sich regelmäßig privat mit dem damaligen Notenbankchef Alan Greenspan traf. Man fragt sich, warum er, wenn er derart gegen eine lockere Geldpolitik war, das nicht gegenüber den Notenbankgouverneuren zum Ausdruck brachte, als eine derartige Botschaft möglicherweise noch etwas bewirkt hätte.
Der letzte potenzielle Kandidat des Weißen Hauses, Gary Cohn, ist gegenwärtig Direktor von Trumps Nationalem Wirtschaftsrat. Doch Cohn, der keinerlei geldpolitischen Hintergrund hat und dessen Ansichten unbekannt sind, ist möglicherweise bereits aus dem Rennen.
Die meisten führenden Republikaner haben sich seit der Amtsübernahme Obamas 2009 über eine zu lockere Geldpolitik beschwert. (Trump hat dasselbe im Präsidentschaftswahlkampf geäußert, sich nach der Amtsübernahme jedoch plötzlich als "Befürworter niedriger Zinsen" geoutet. Die Republikaner im Repräsentantenhaus wollten damals, dass die Fed Regeln im Stile Taylors verabschiedet; heute wollen sie, dass Trump Taylor selbst ernennt.
Doch haben die Republikaner bisher traditionell eine lockere Geldpolitik vertreten, wenn sie selbst den Präsidenten stellten. Falls die Finanzmärkte und die Volkswirtschaft mittelfristig – möglicherweise im Vorfeld der nächsten Präsidentschaftswahl – auf Gegenwind stoßen (was wahrscheinlich ist), wird Trump für seine Probleme fast mit Sicherheit der Fed die Schuld geben. Seine Kritik jedoch wird sich nicht an einer zu lockeren, sondern an einer zu straffen Geldpolitik festmachen.
Gute Notenbanker würden einer derart politisierten Kritik ohnehin nicht nachgeben. Sie treffen ihre Entscheidungen auf der Grundlage dessen, was ihrer Ansicht nach für die Konjunktur am besten ist, und nicht auf der Basis sich abzeichnender politischer Zwänge. Die derzeitigen Notenbankgouverneure haben ihre diesbezügliche Fähigkeit bereits unter Beweis gestellt.